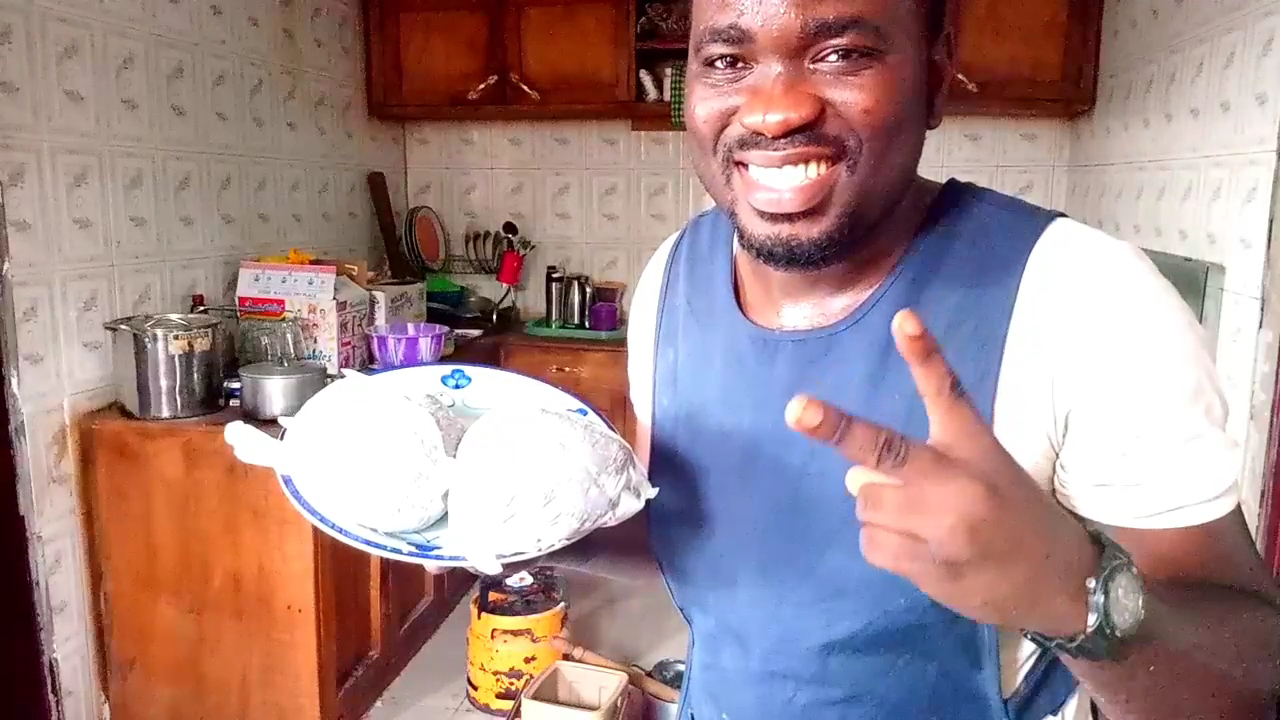 Hello Everyone 💕 💞,
To the best of my knowledge I have been trying to get use to the sleeping routine and adjust so well but I can not really help matter myself. I have been inspired by this current lockdown situation with so many things, watching alot of educative talk, discovery channels, wildlife ( Geographic ) and so many others including gardening, homesteading and photography. I learnt to be myself and also learn more from my past mistakes. Cooking is a great way to relax when it comes to my own home routine. Few days ago I made this video on how to make this African dish but today it is in elaborate form with photography. If you are the photography type bring your seat and have a cup of coffee, relax your muscles and tendons and watch this step by steps if you miss the video segment of food aspect.
First of all you have to posses somethings at home to make the food preparation work out well. Things like the turning stick, the Yam Flour or Plantain Flour itself. Down below I showed in photogenic form how I made this after I poured the White Yam Flour out of the Sack the Seive it gently and properly.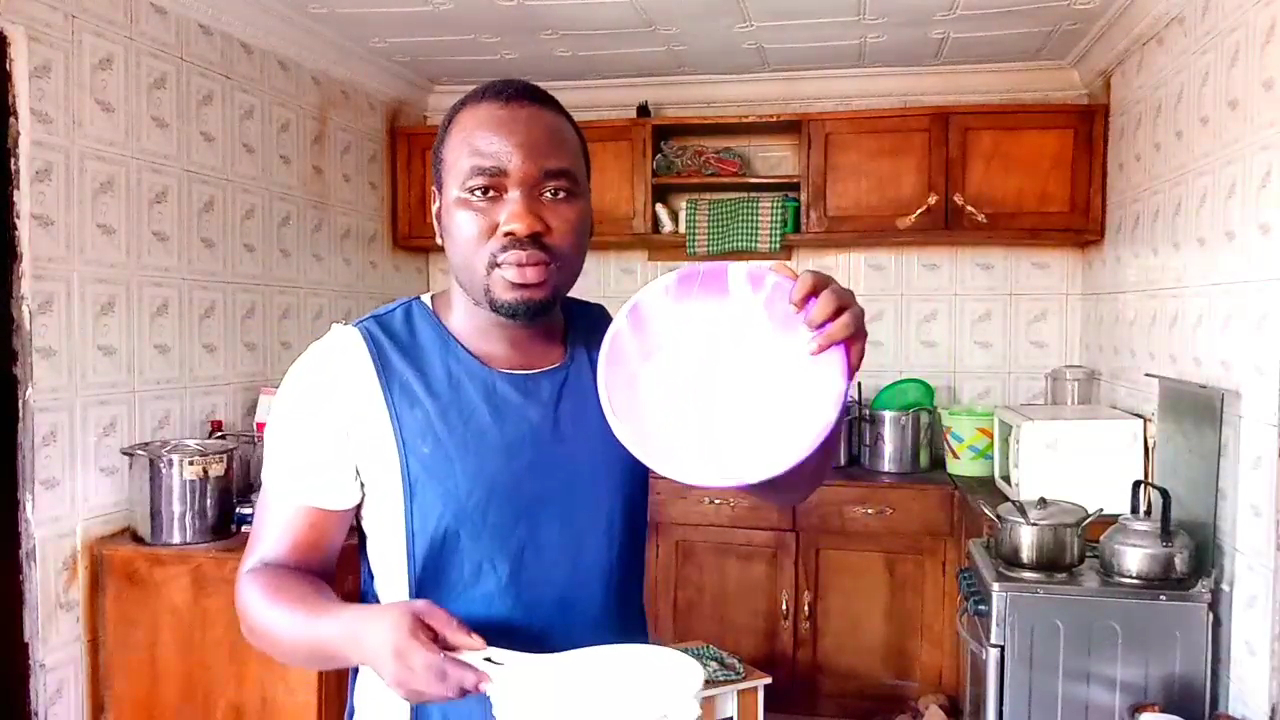 ---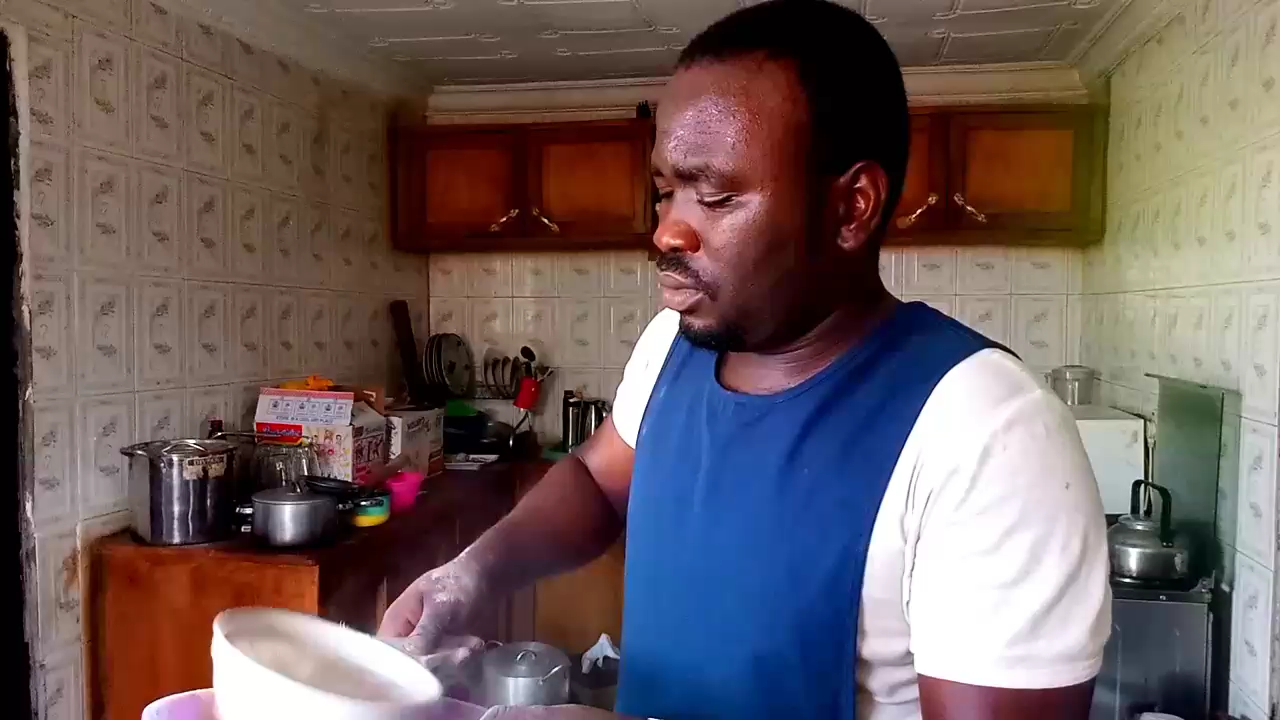 ---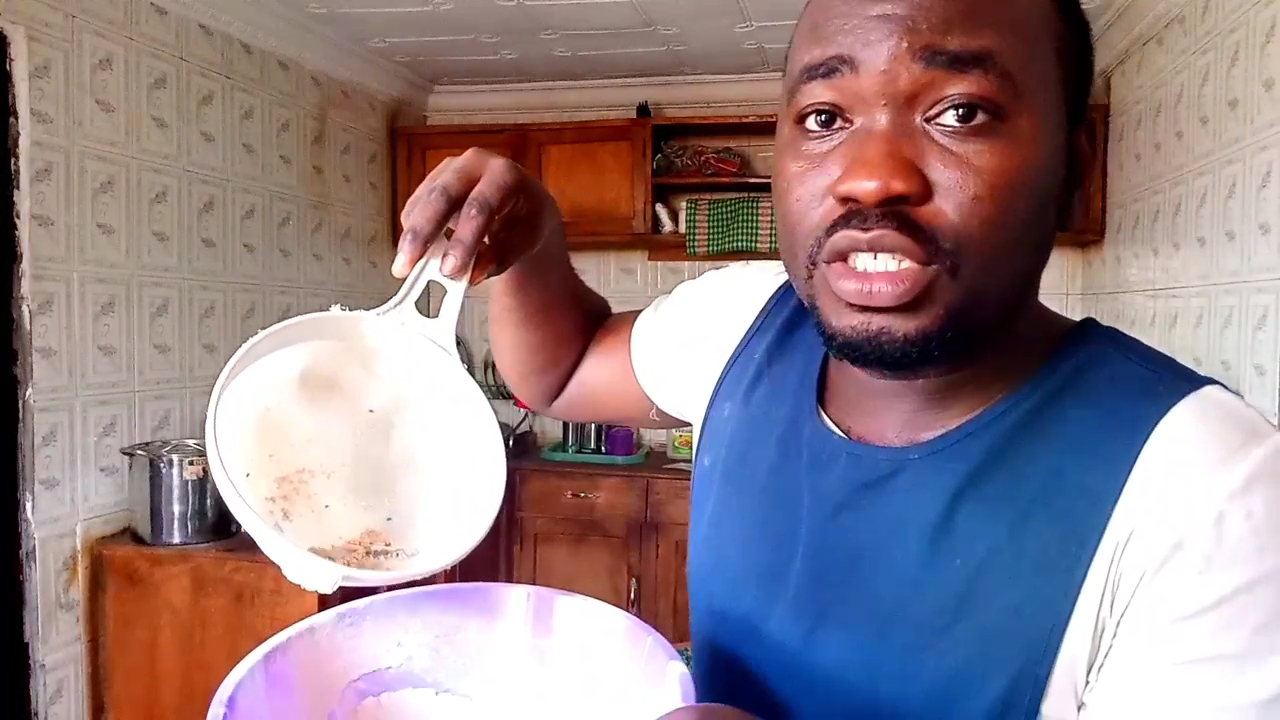 ---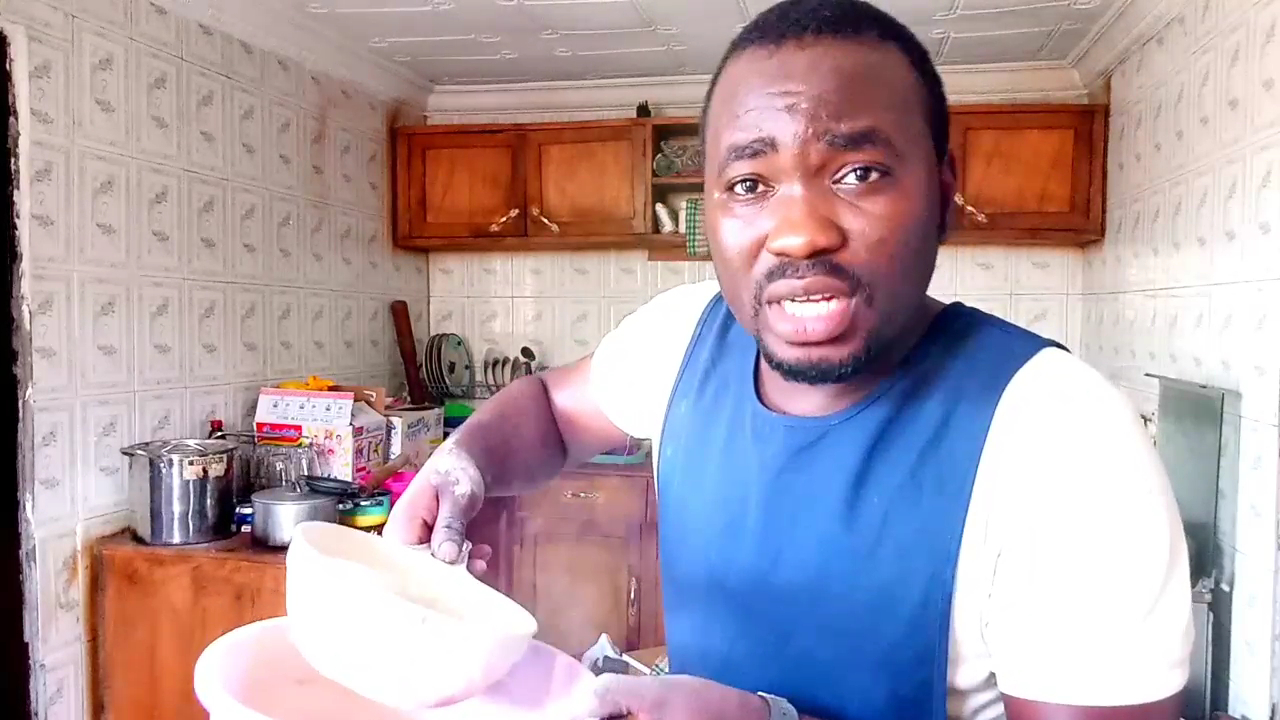 ---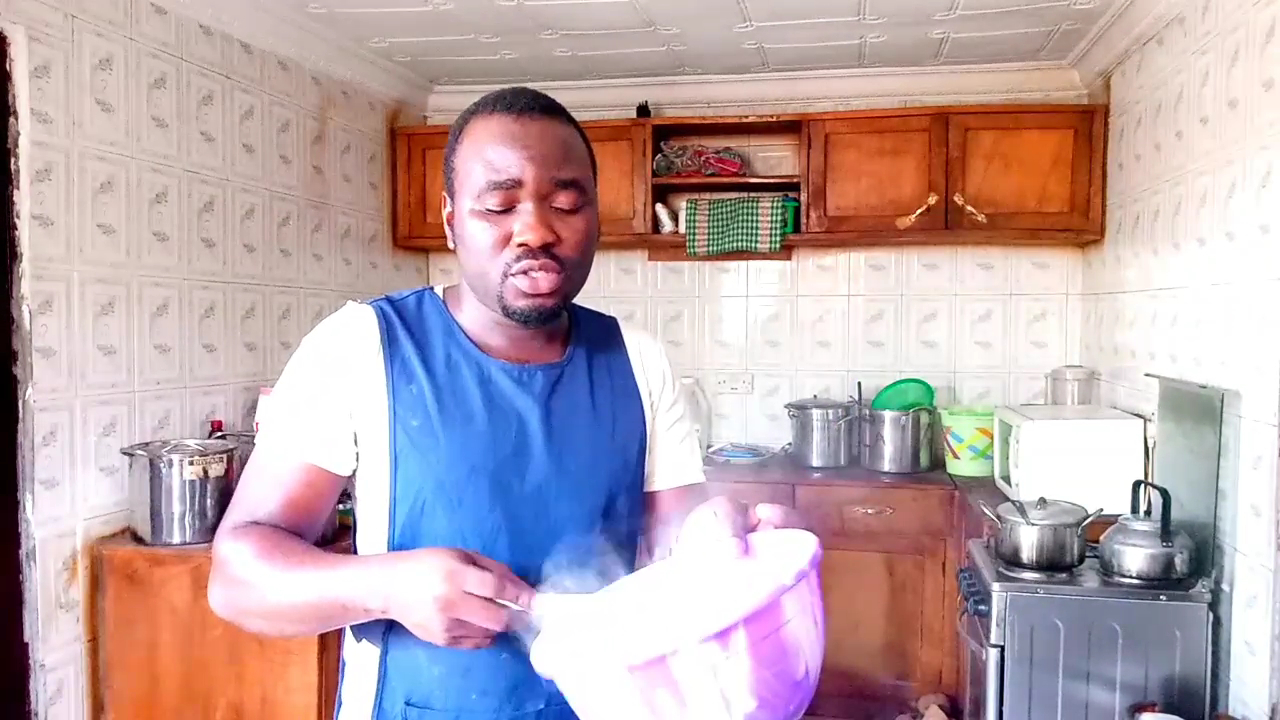 ---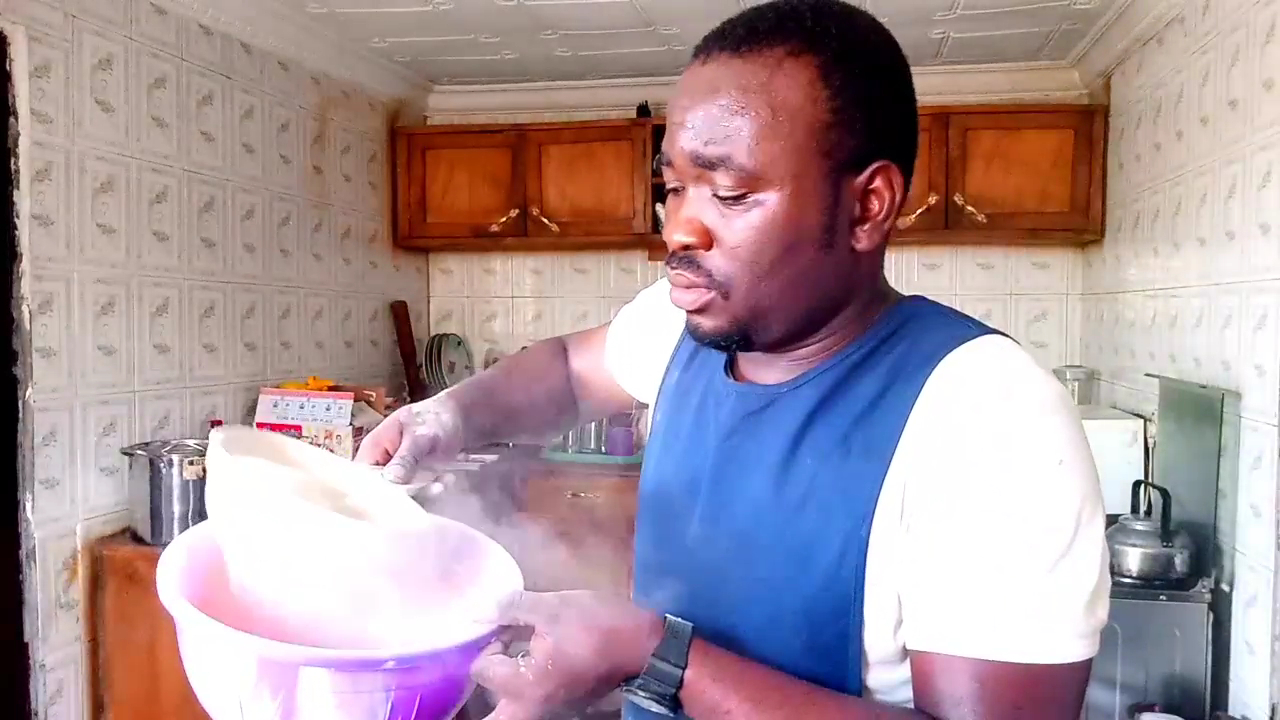 ---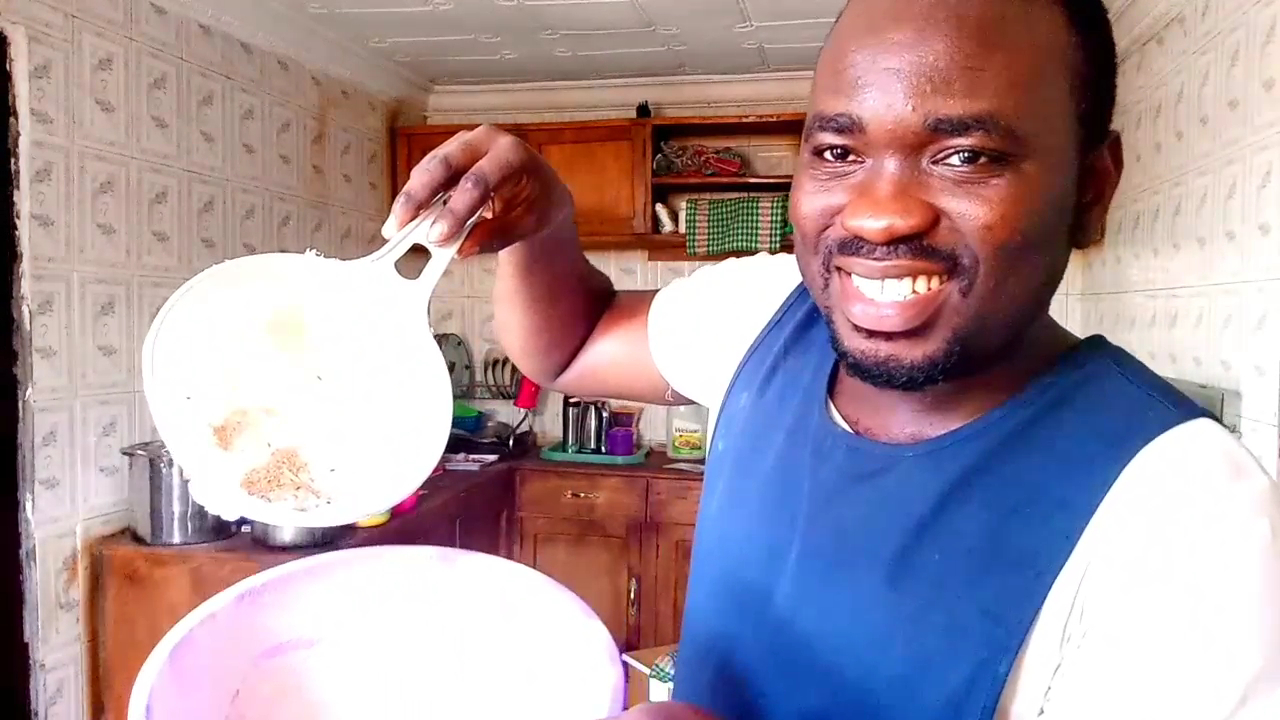 ---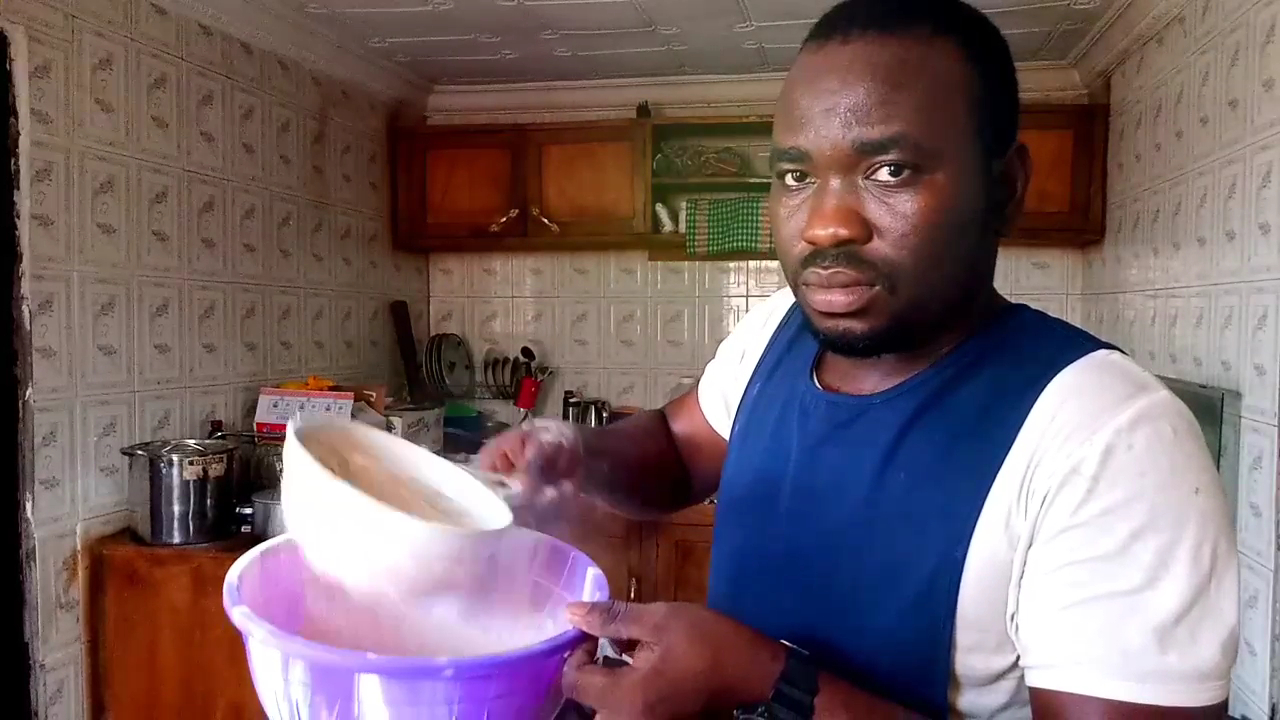 ---
After the thorough seiving, I had to poured out the residue on another container for disposal.
Few more things to have at ease that I used was the turning stick, the tubular, the mini bowl for collecting the already boiled water for reference purposes and usage.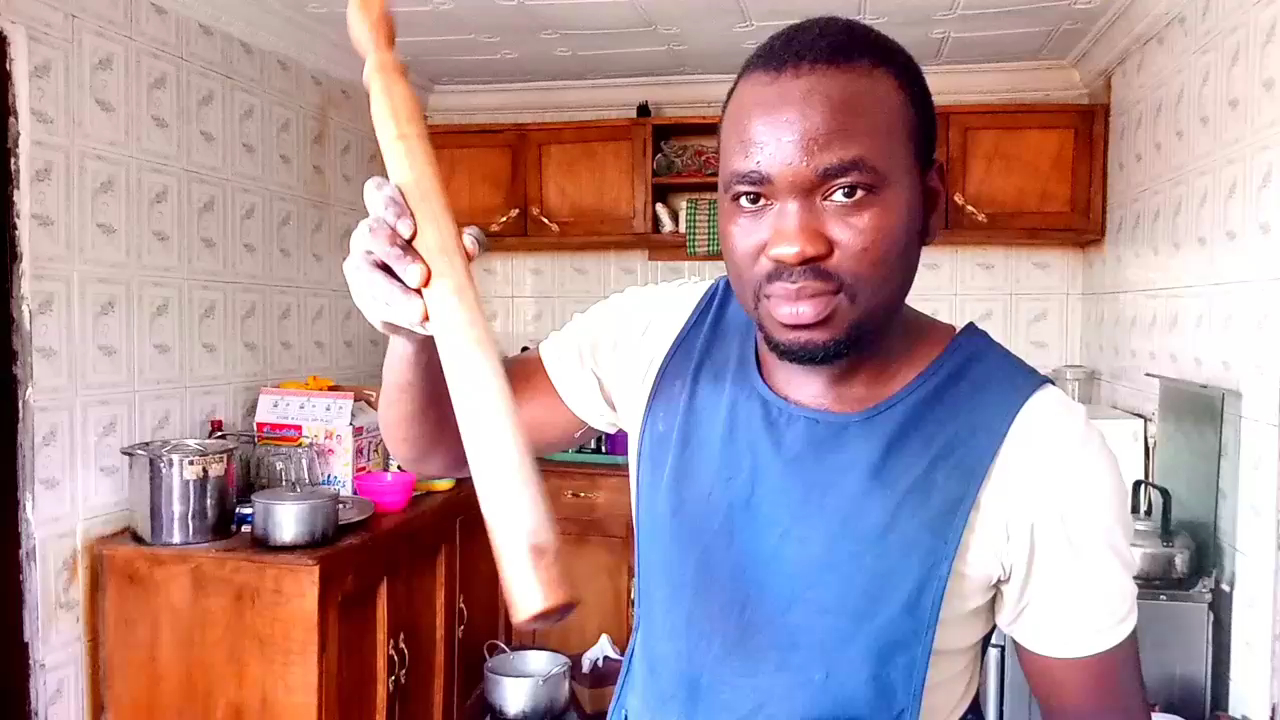 ---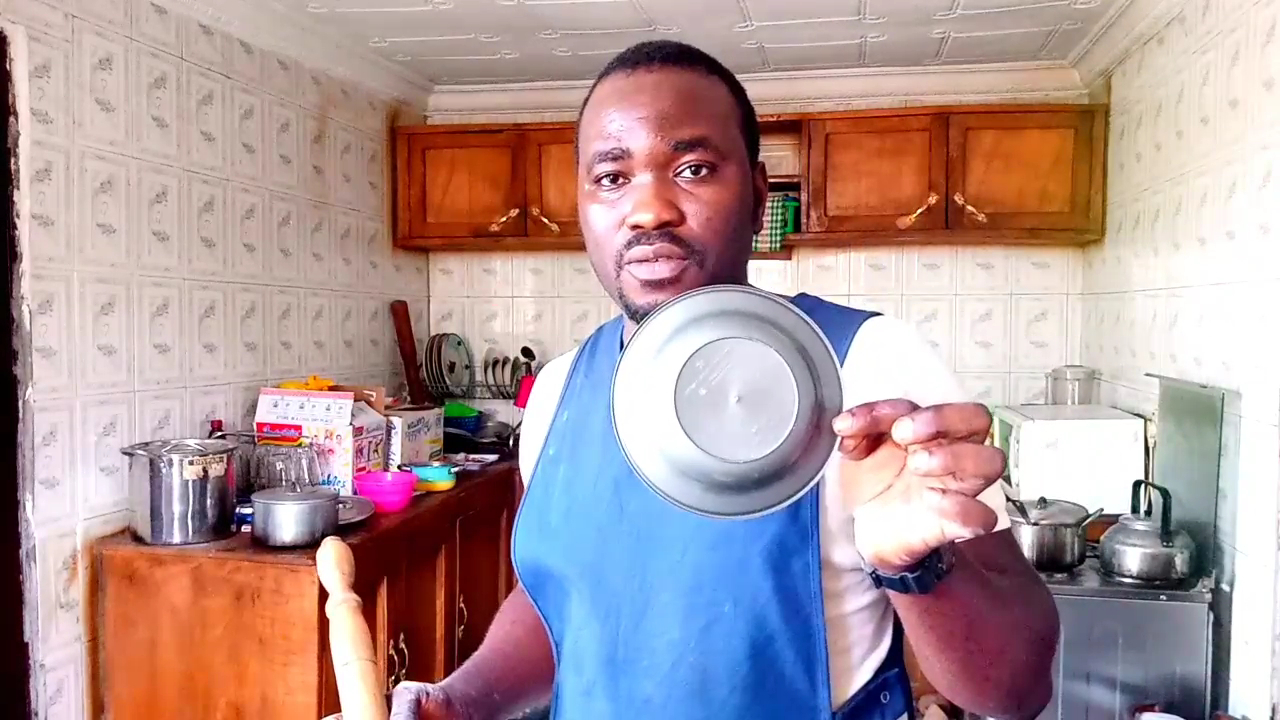 ---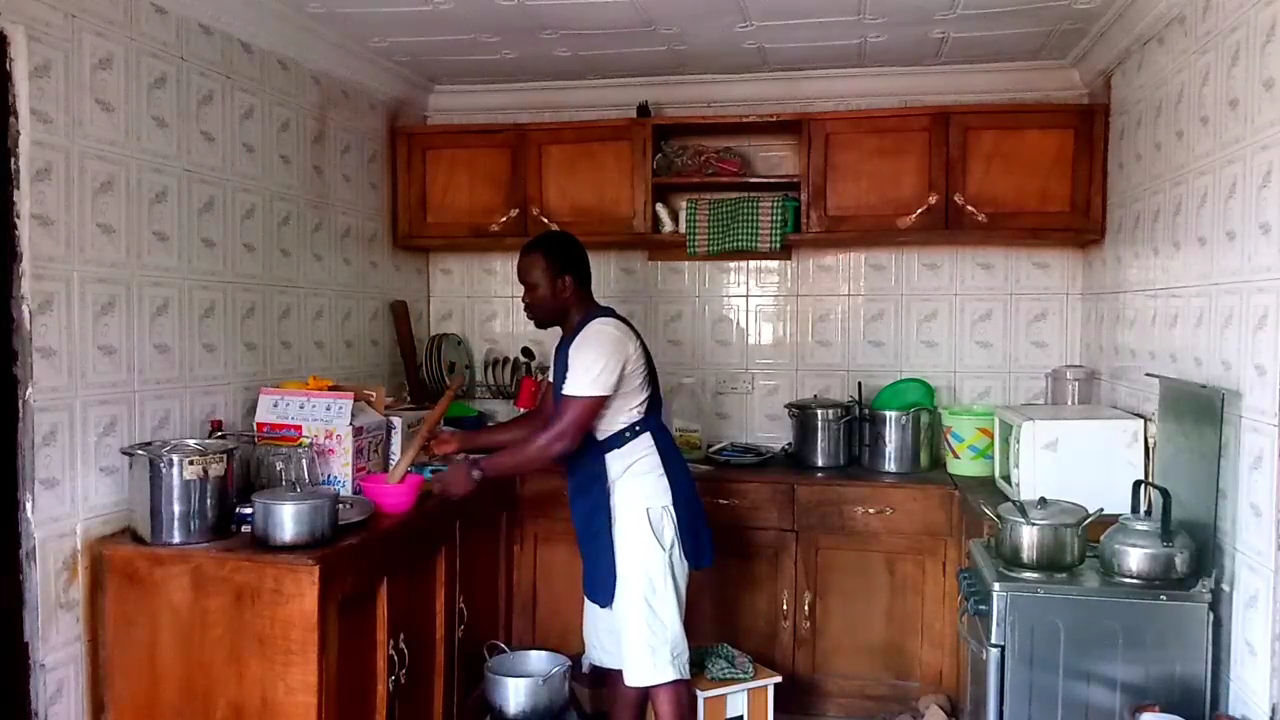 ---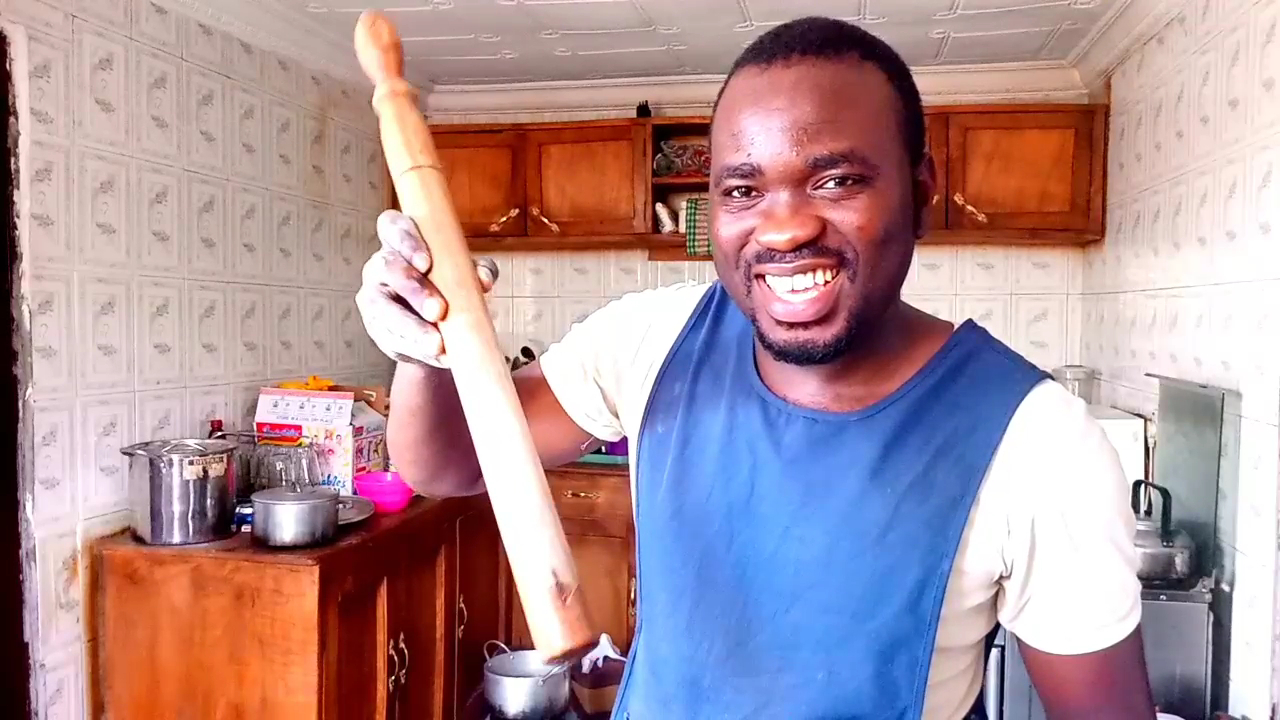 I collected the boiled water and kept it on the table and also washed up my turning stick as well. Then it was now the turn of the already soften sieve white yam flour to go into the boiling water at 100degrees.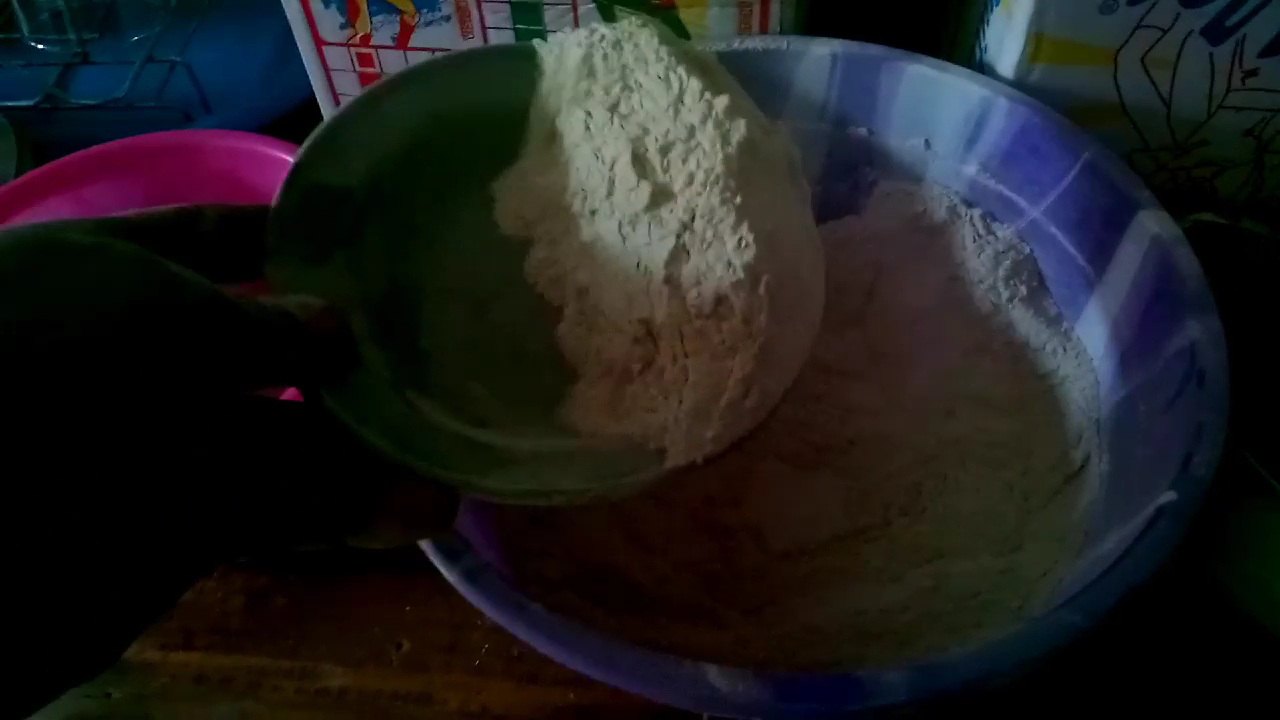 ---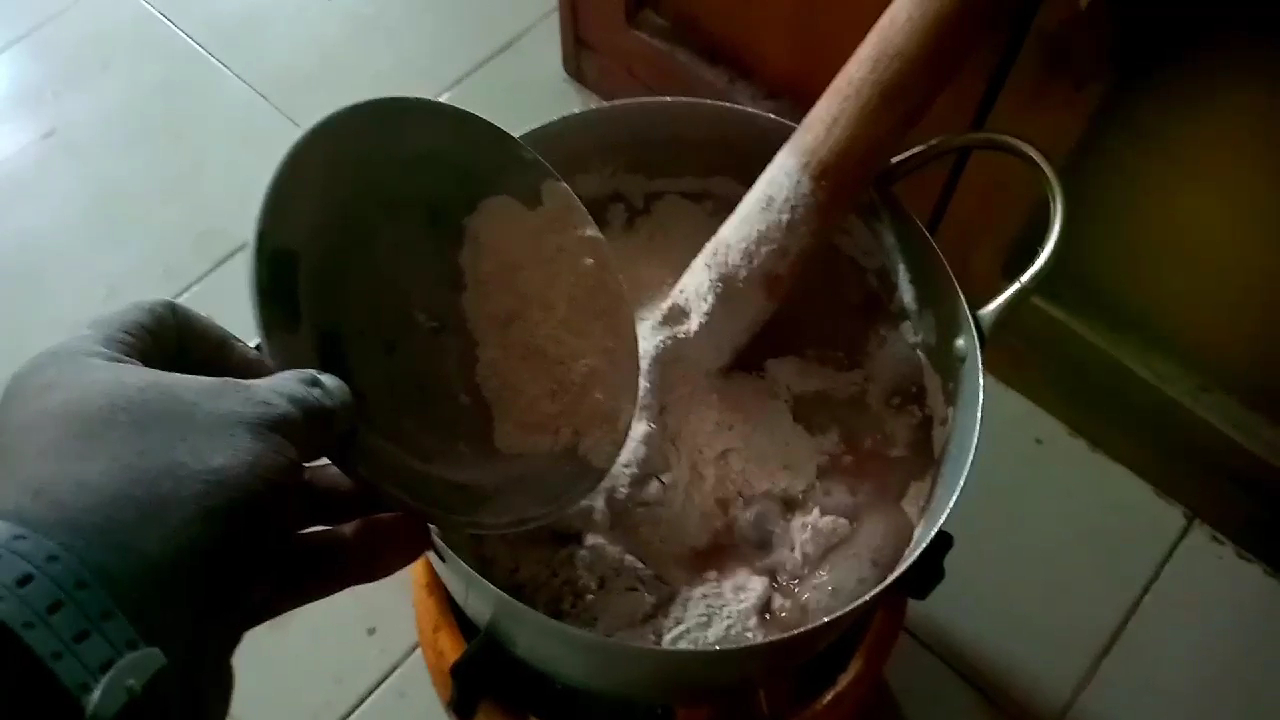 ---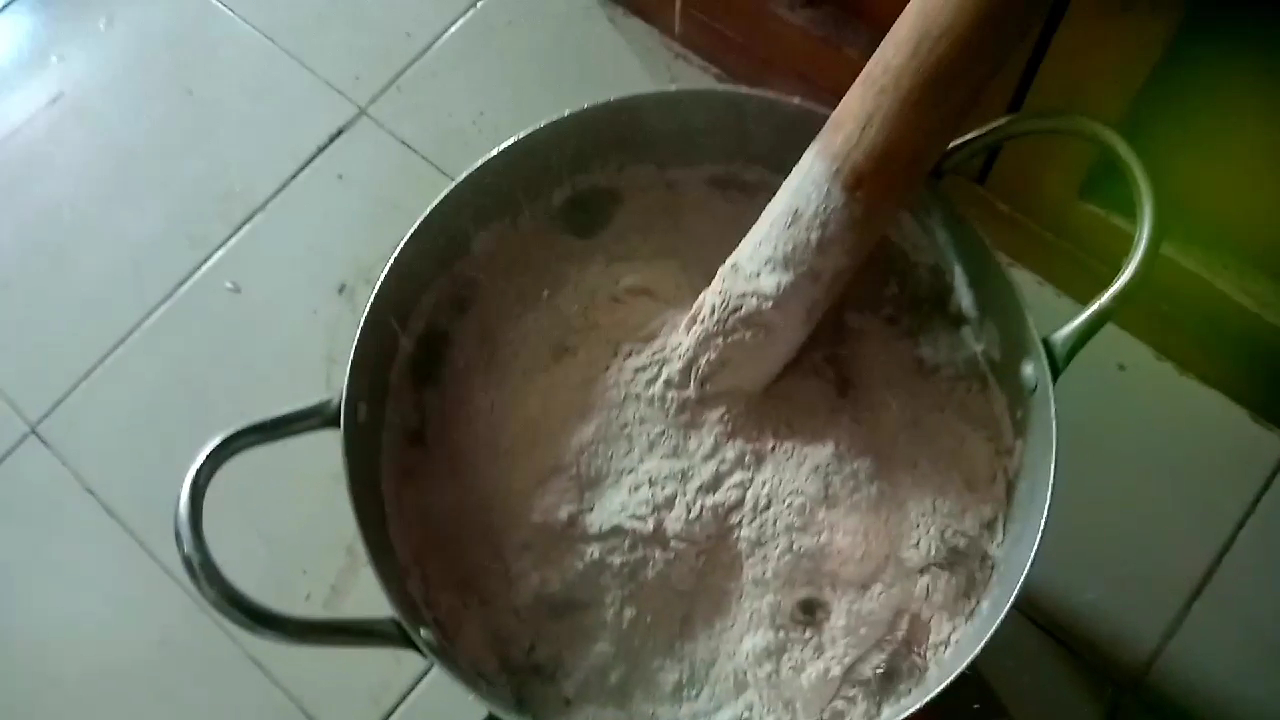 ---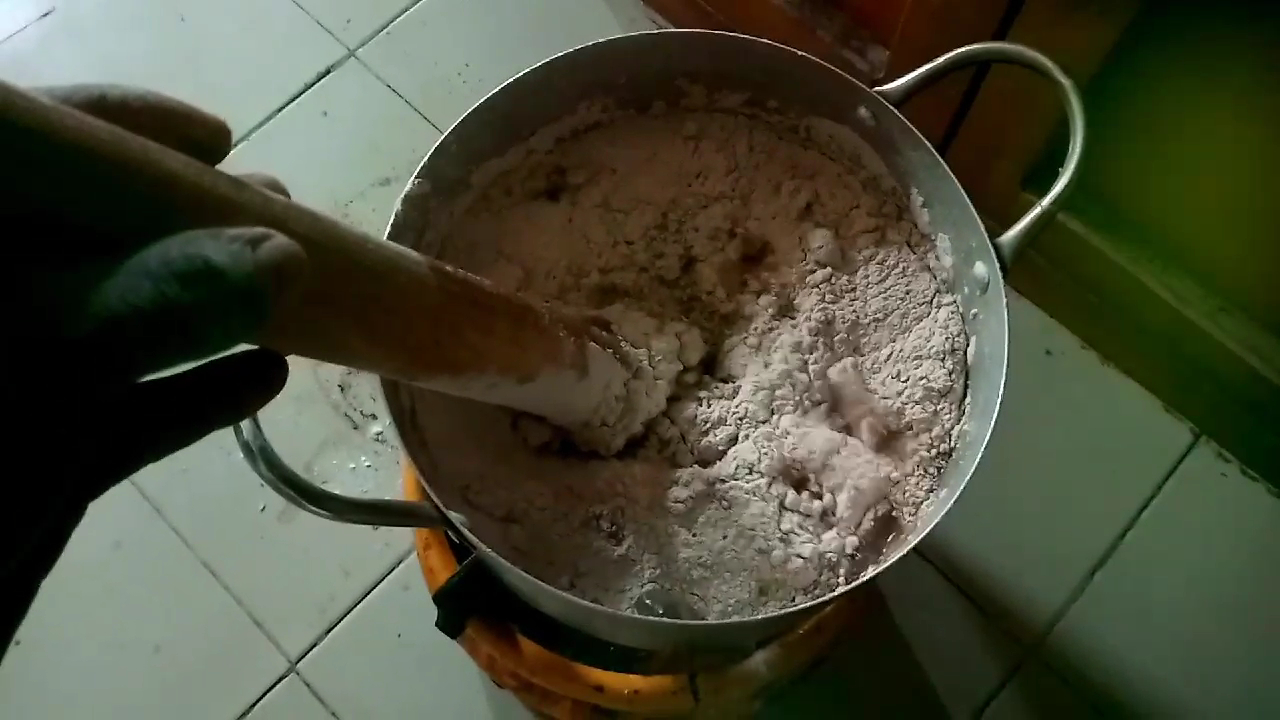 ---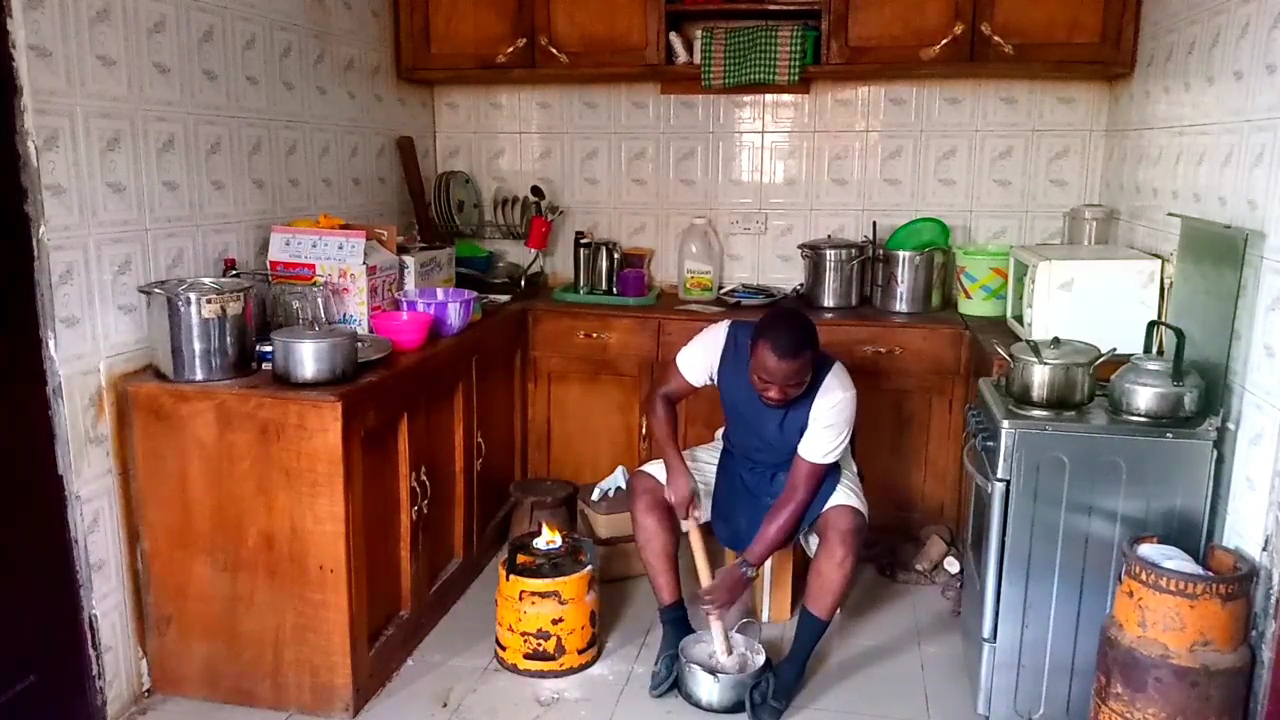 ---
---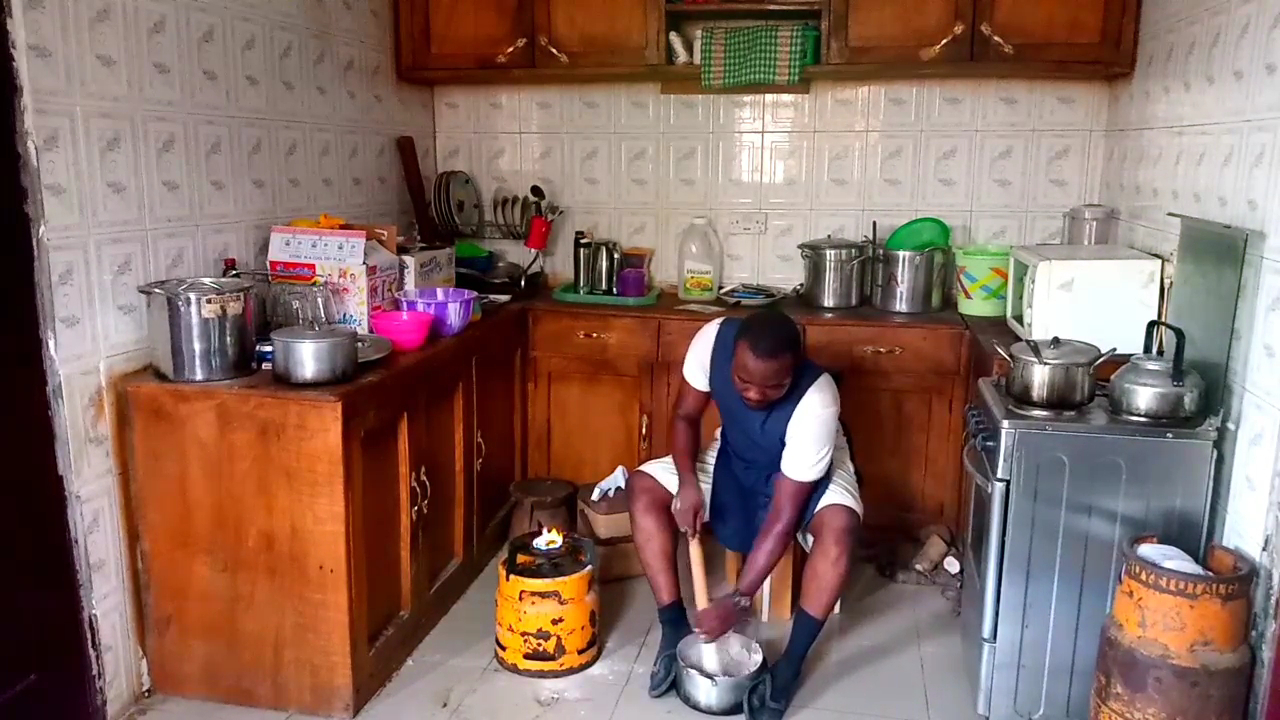 ---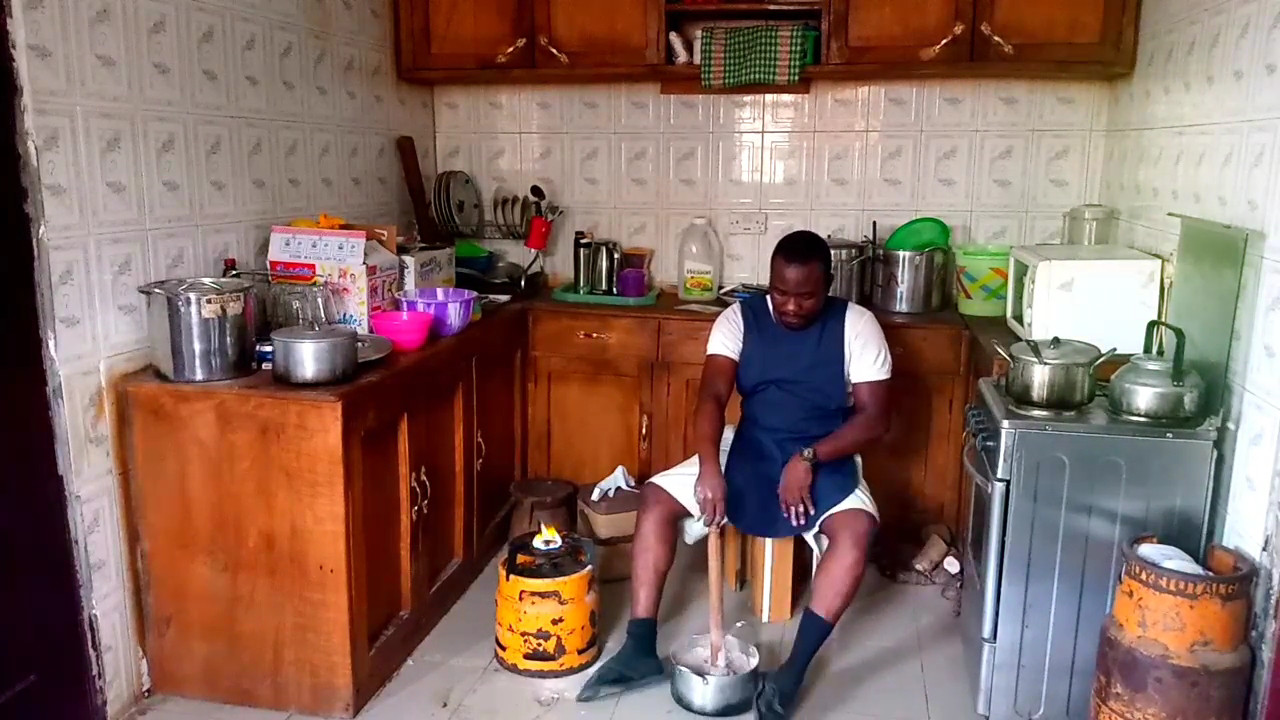 ---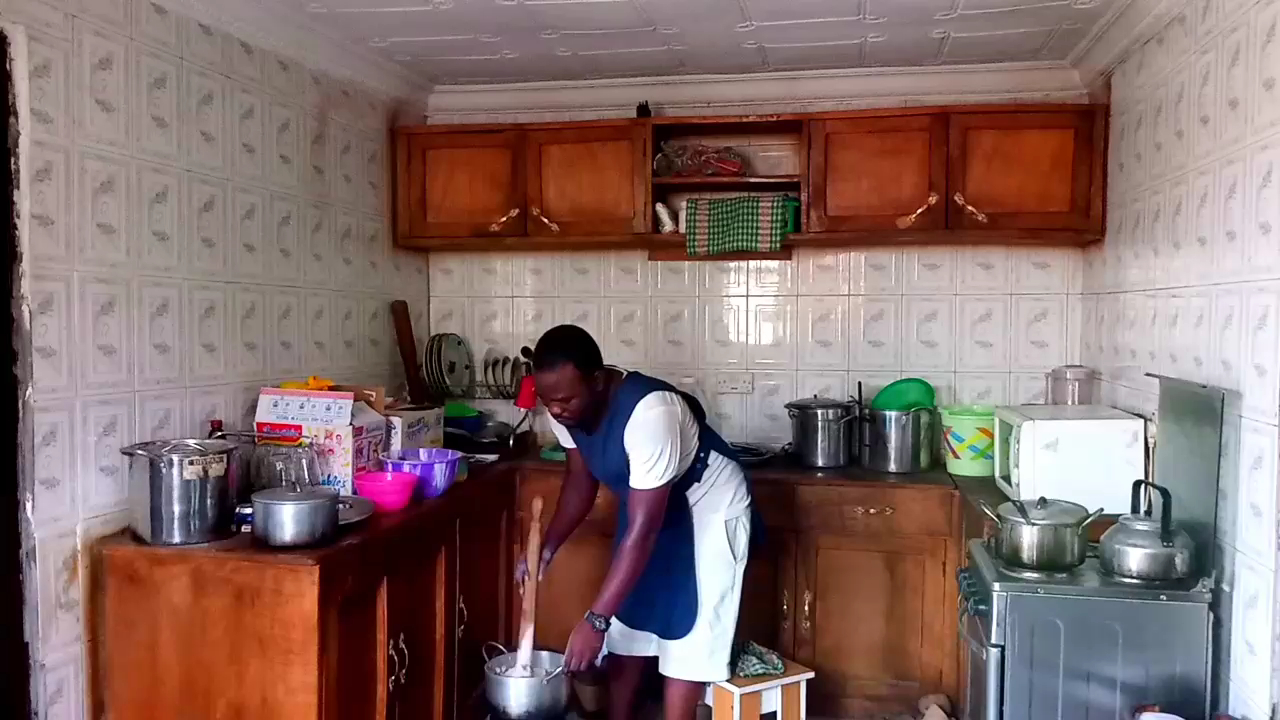 ---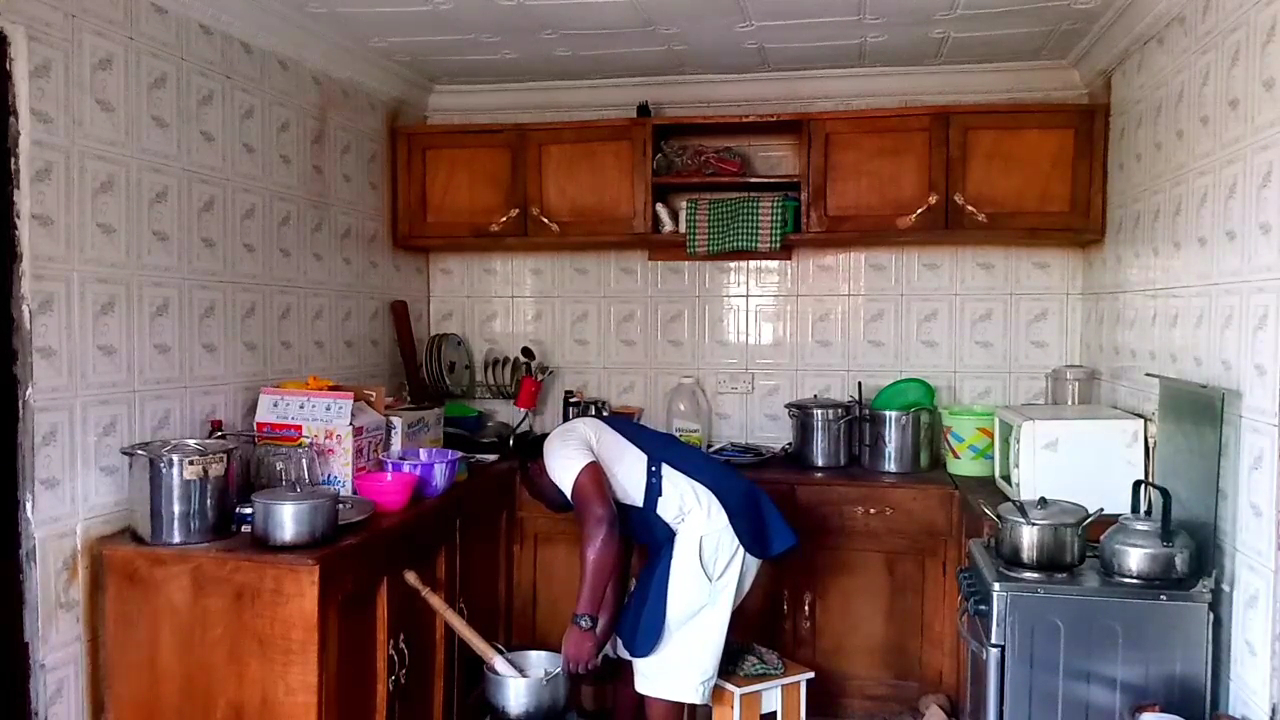 ---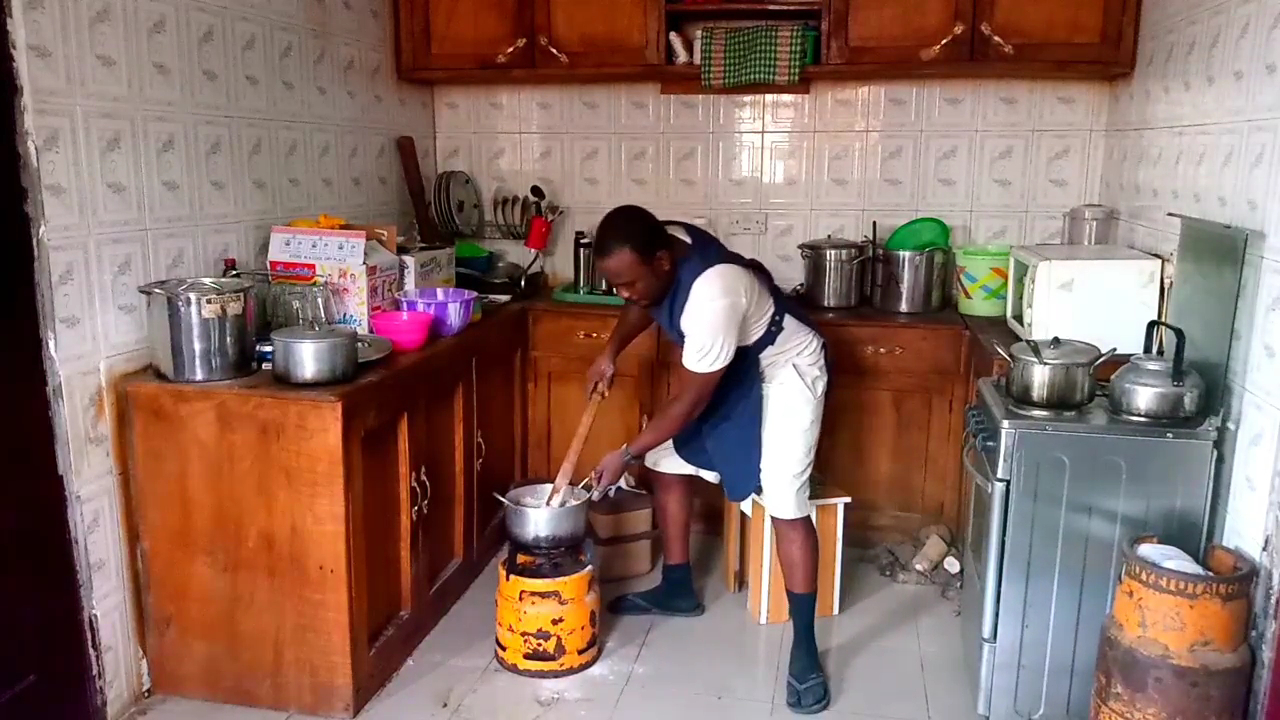 ---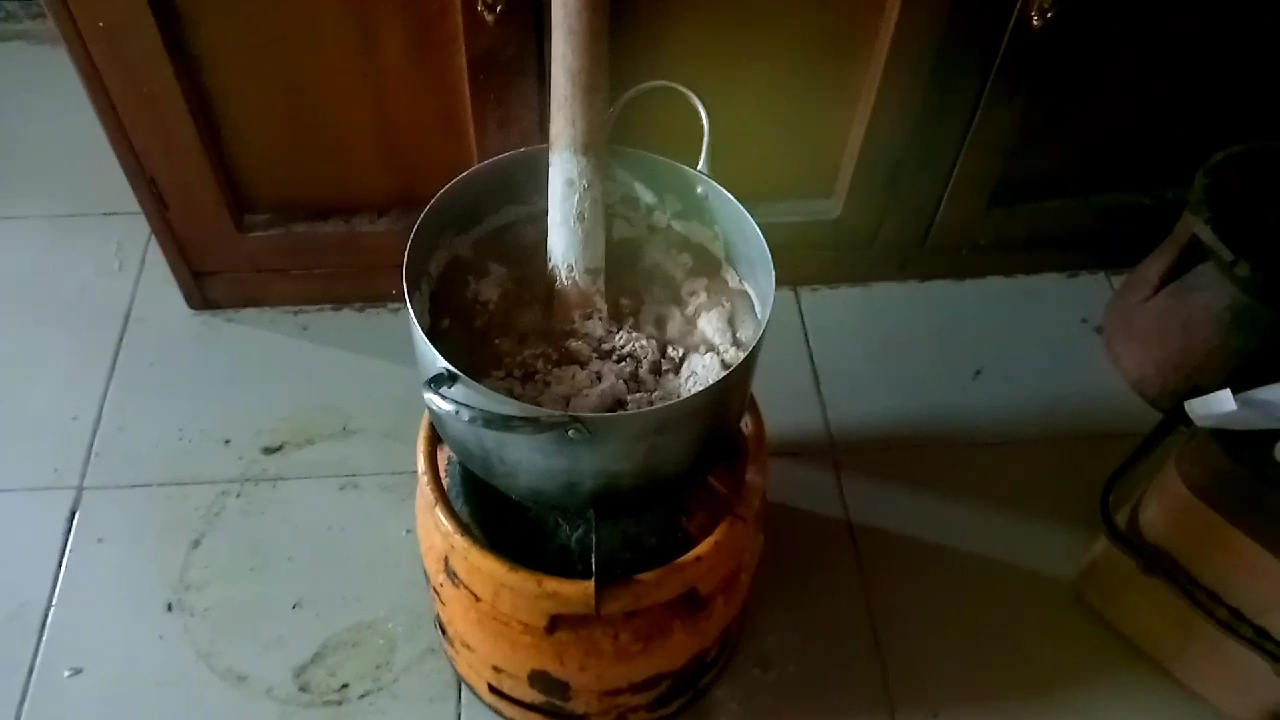 I had to finally poured in the reserved boiled water into the paste to smoothen it and also to make it done more quickly.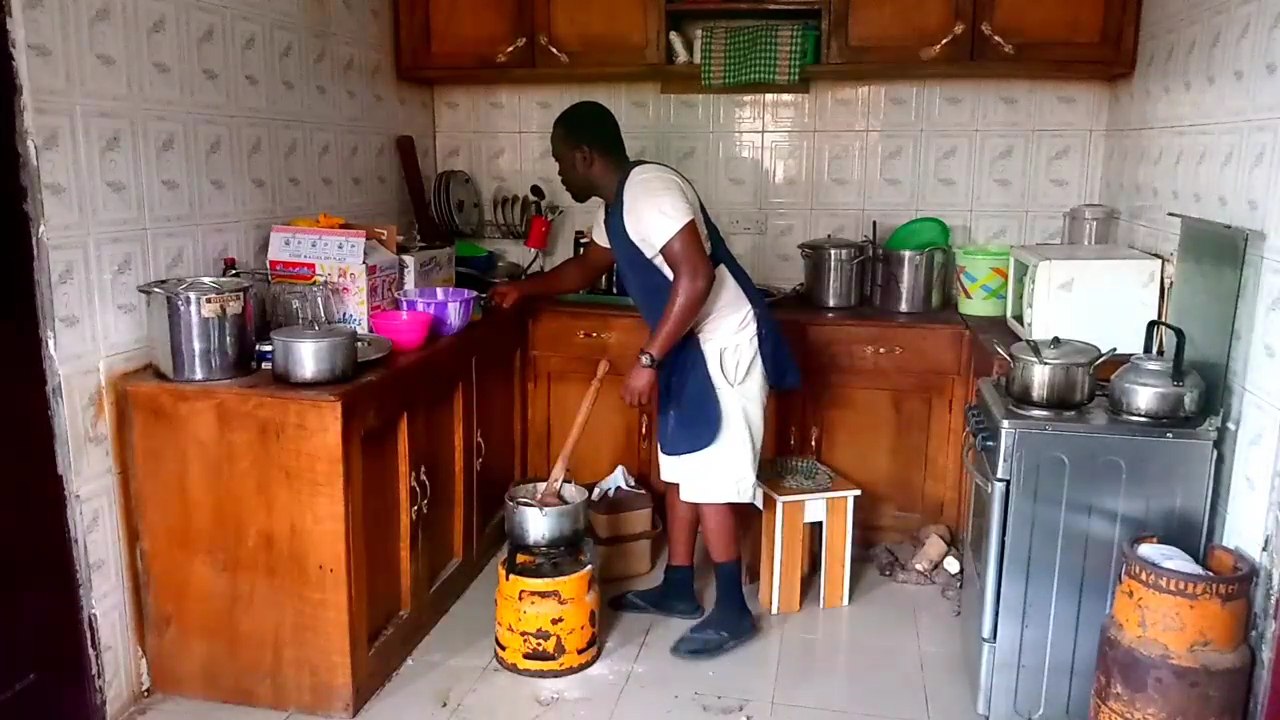 ---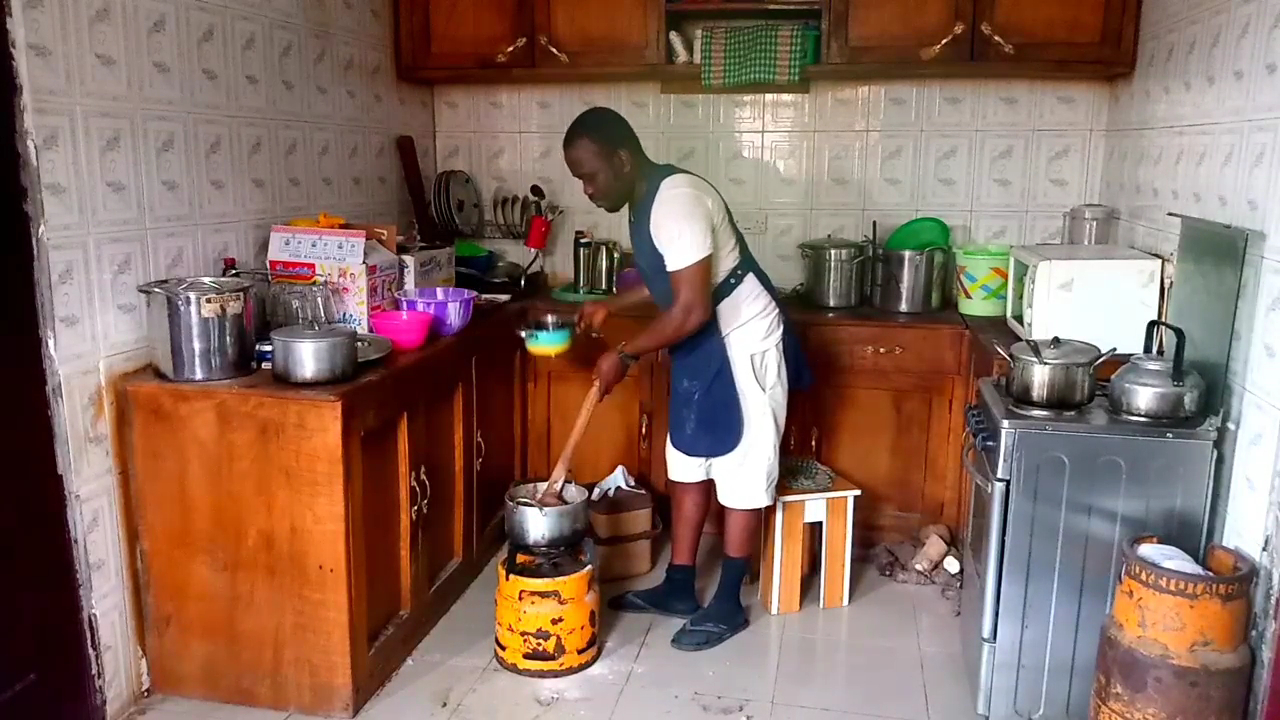 ---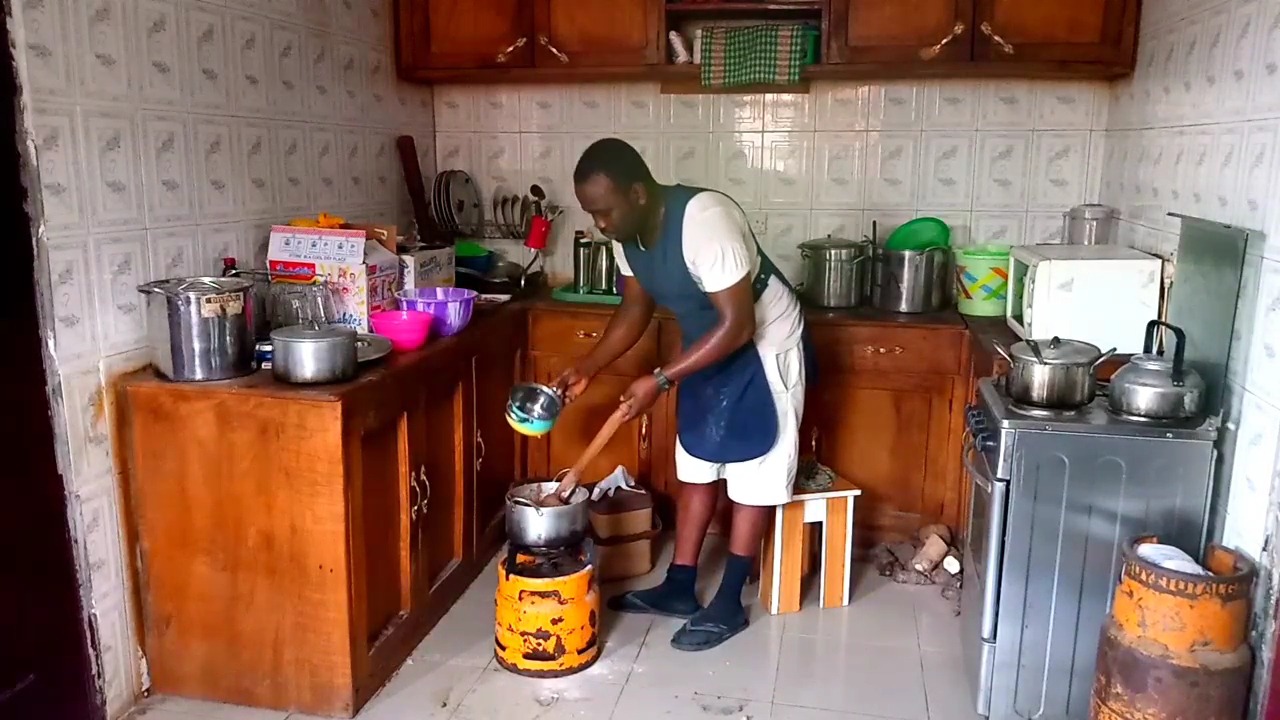 ---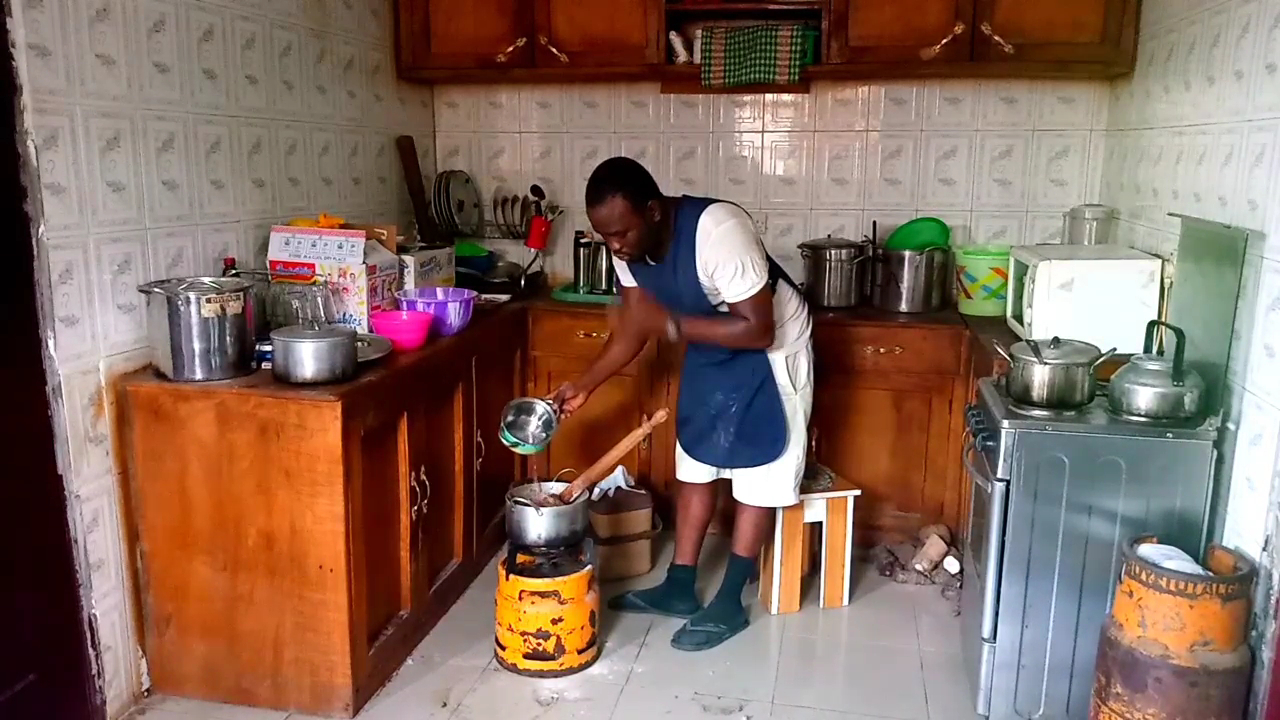 ---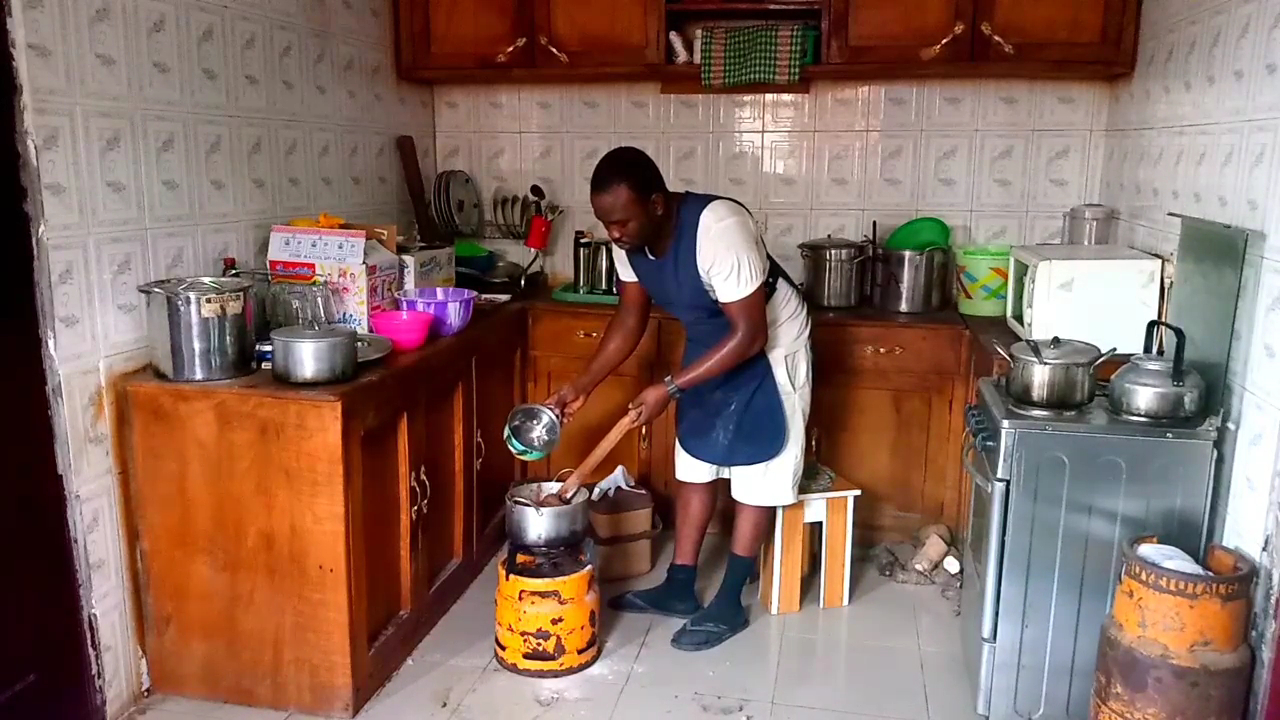 ---
---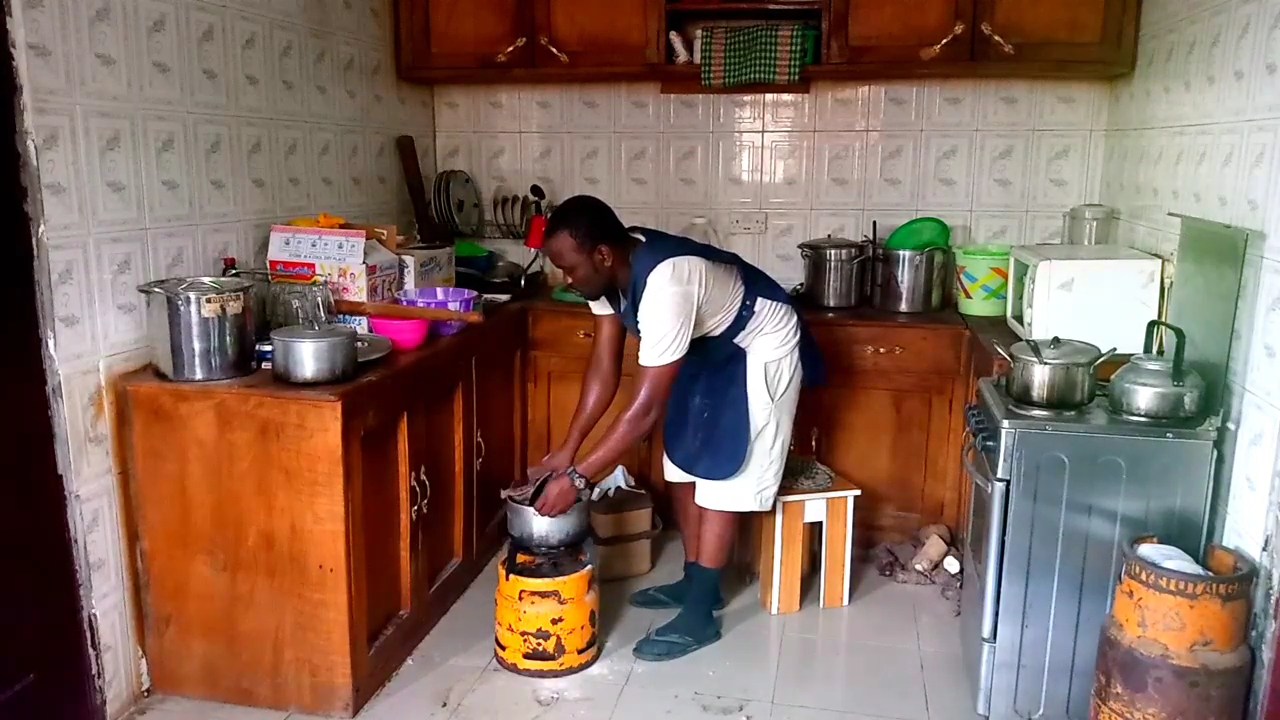 ---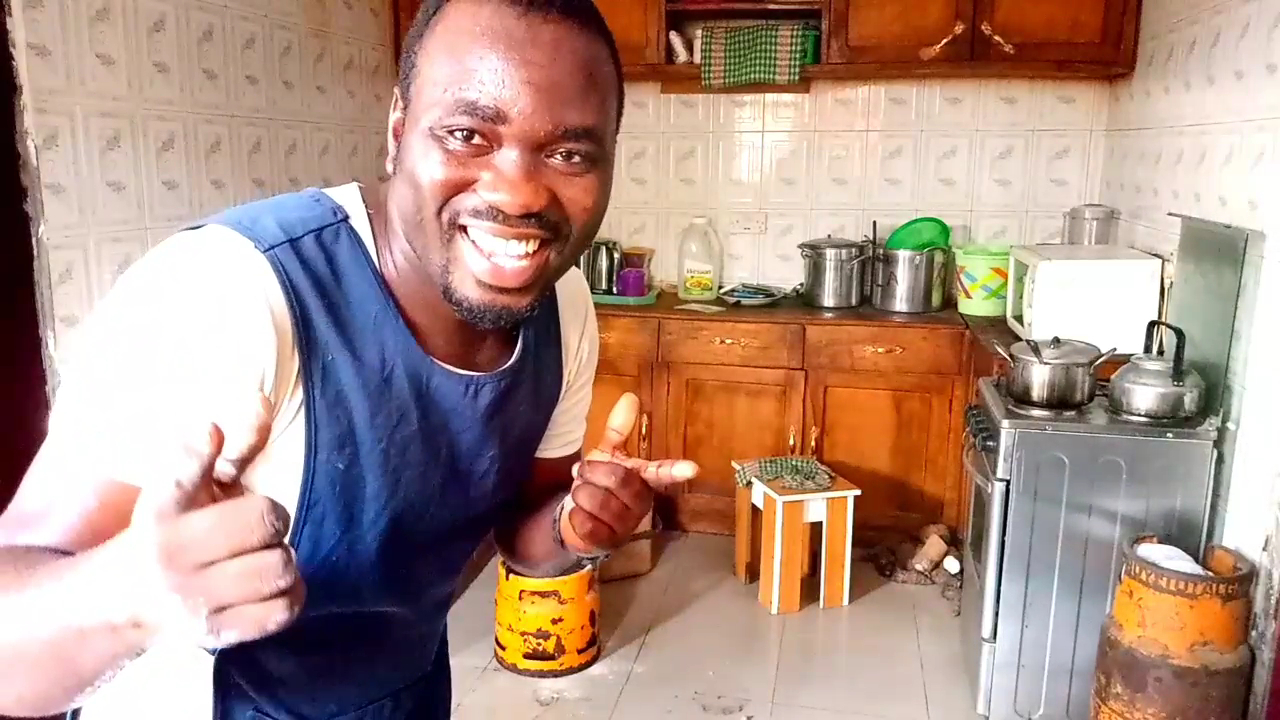 ---
---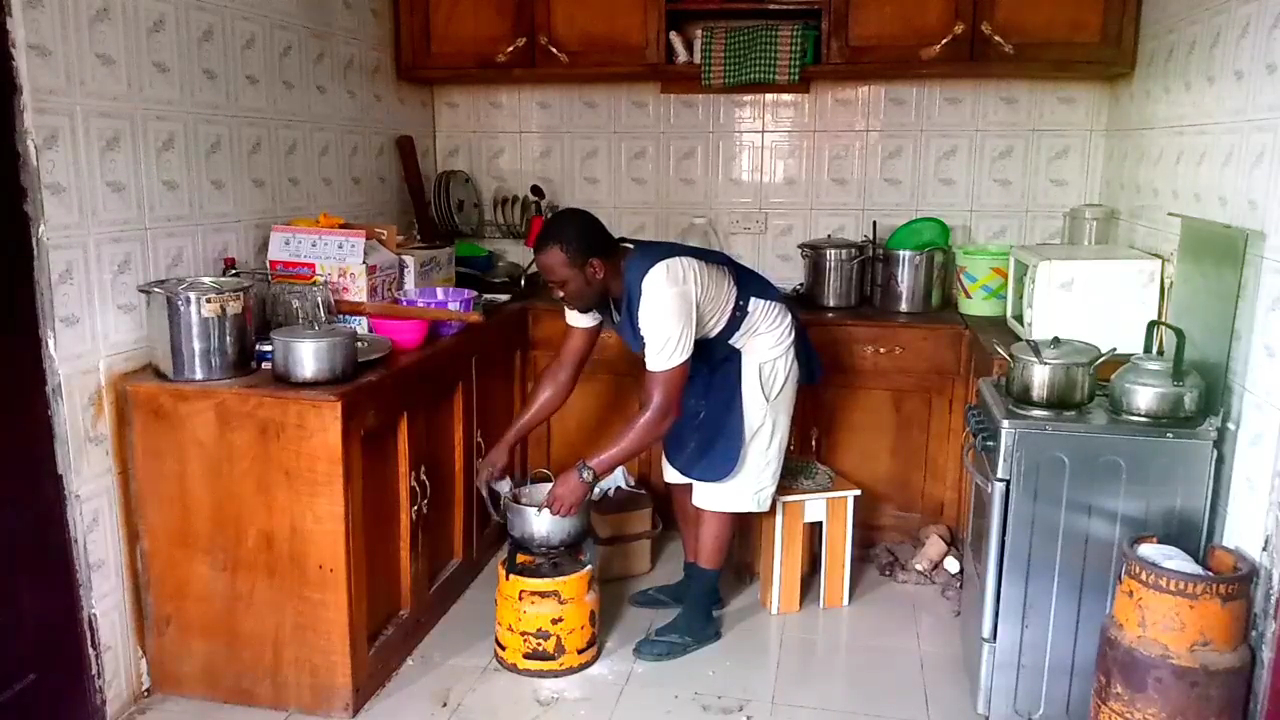 ---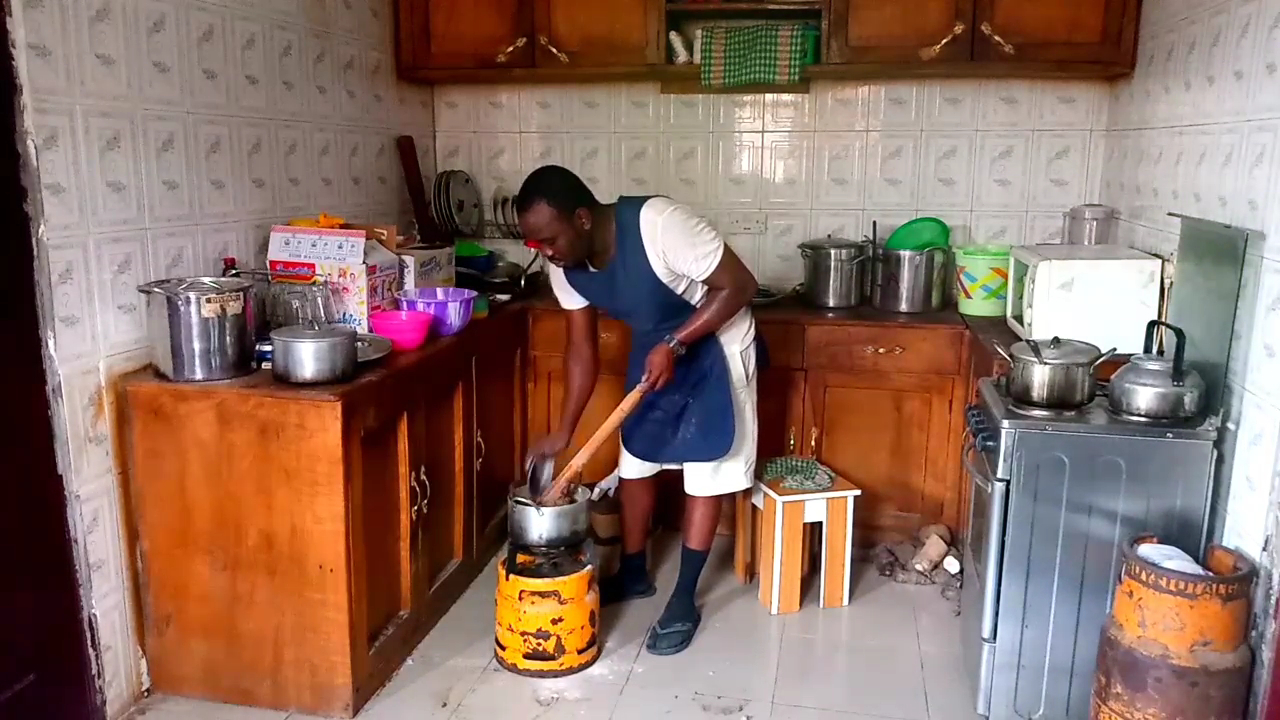 ---
I had to cover the thick Yam flour paste on the fire and reduce the heat source so as for the Yam Flour Paste Meal to let it go down .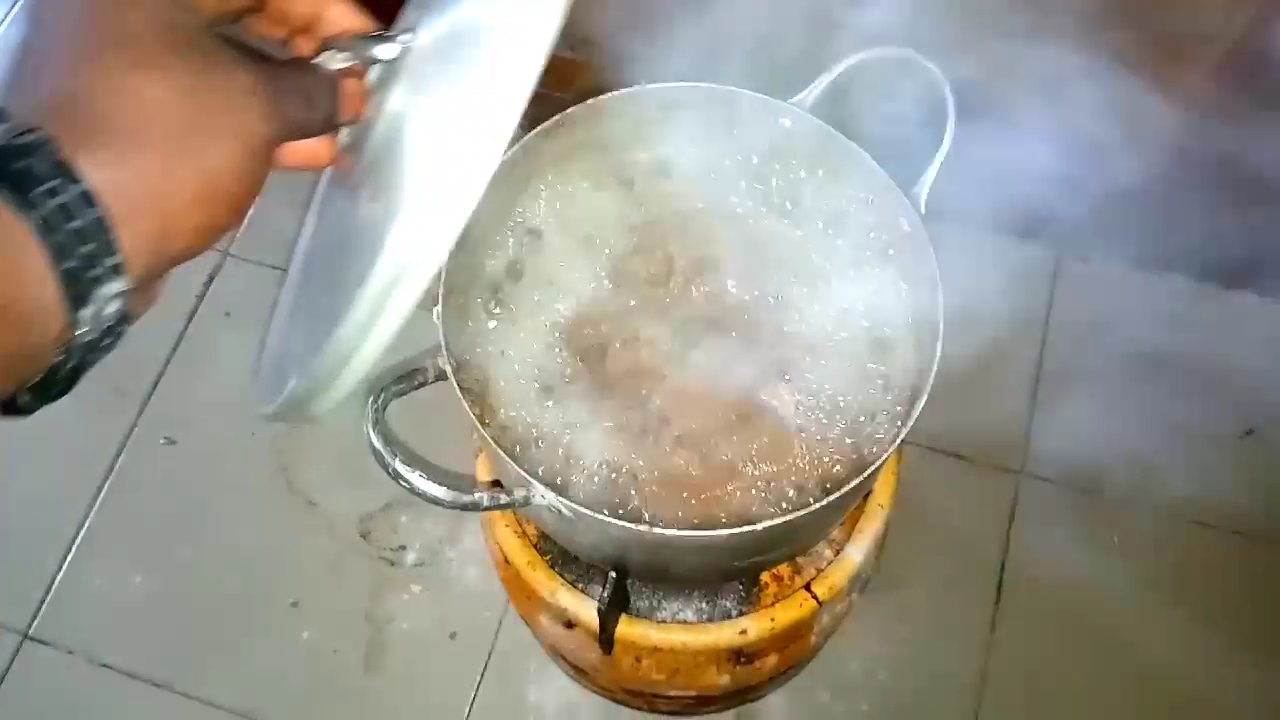 ---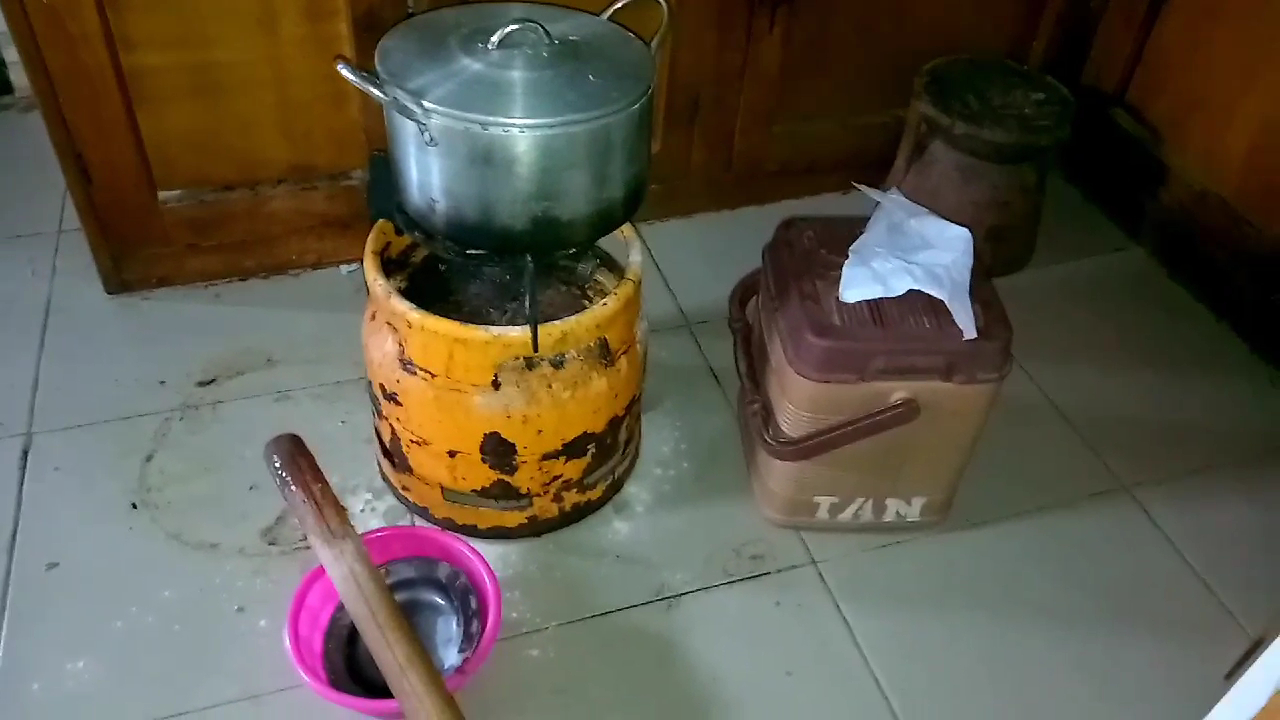 ---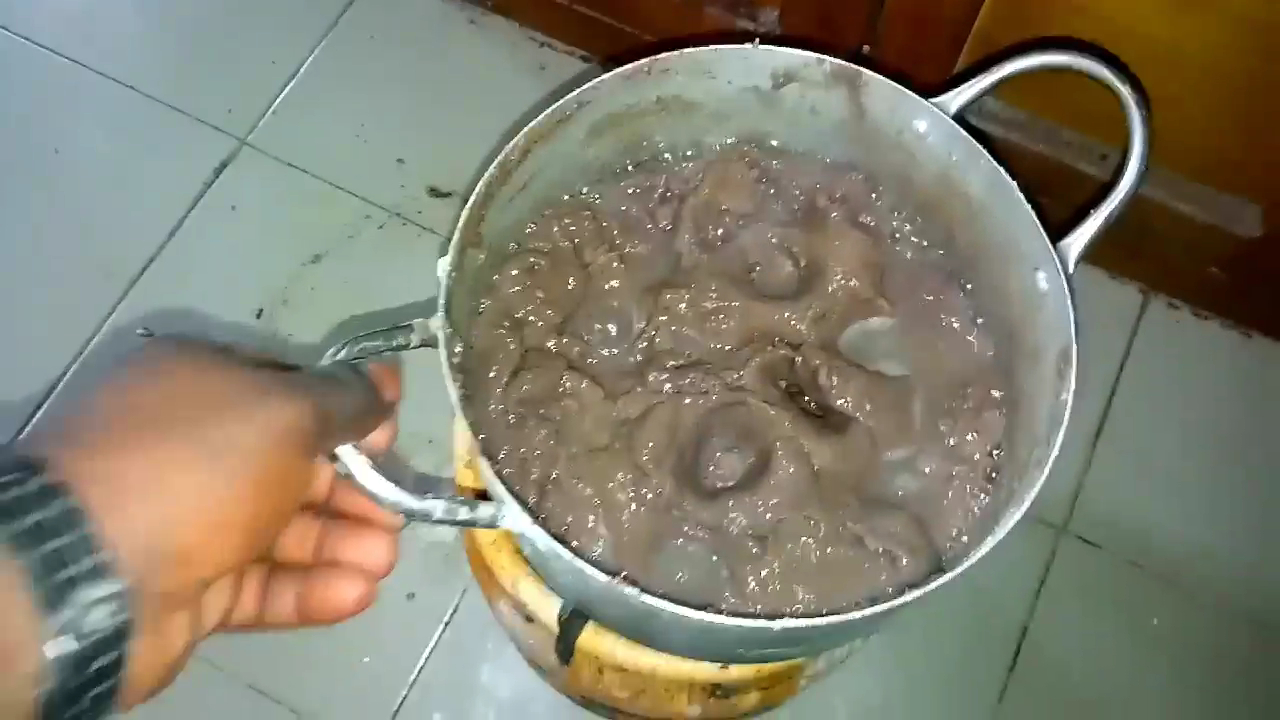 ---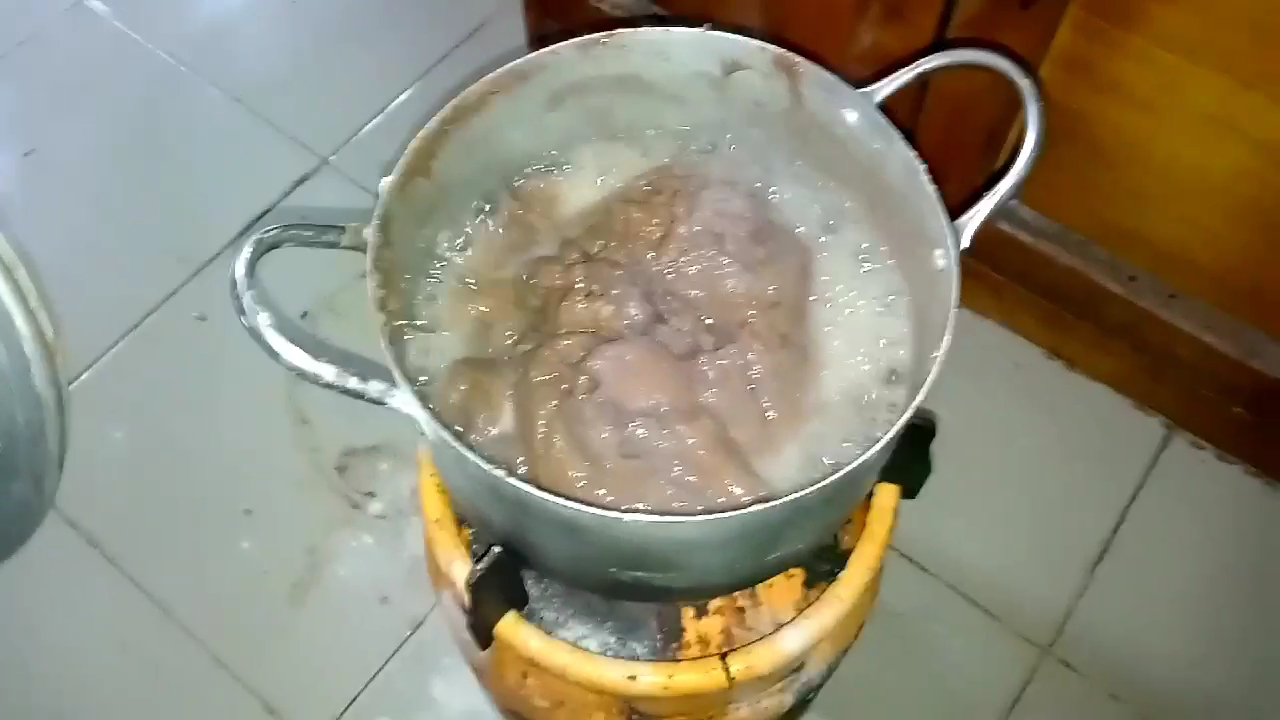 ---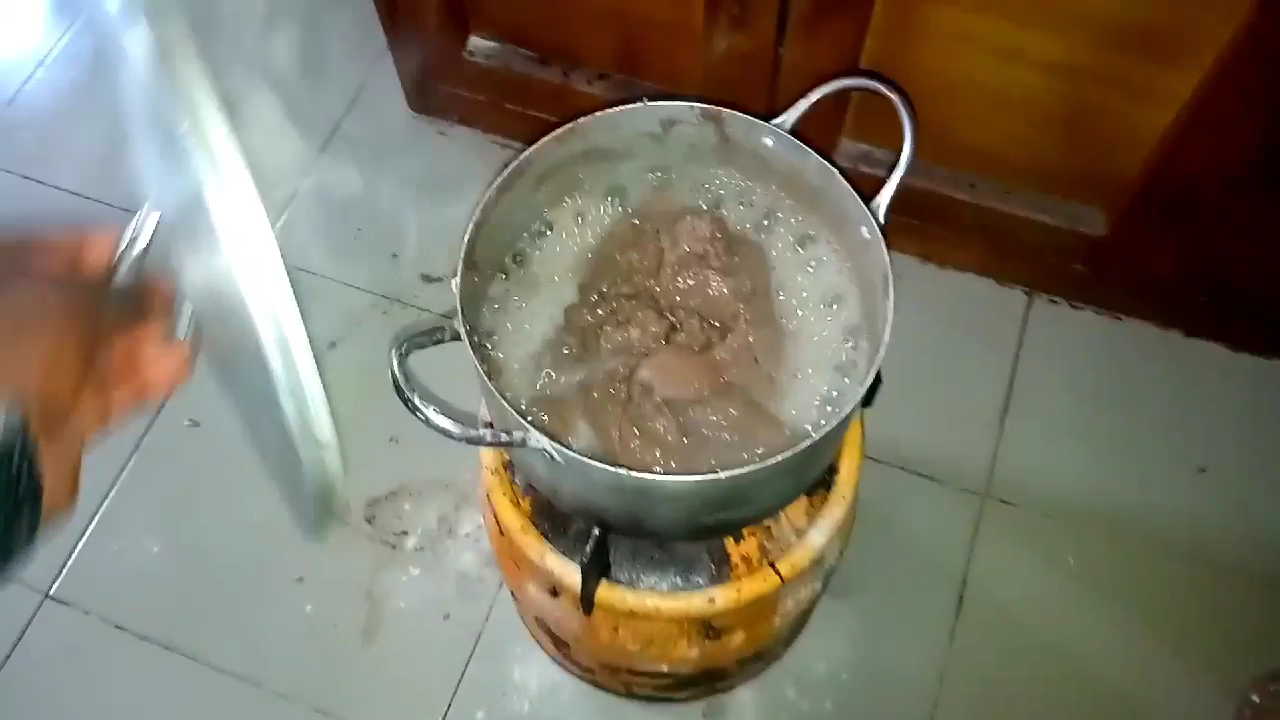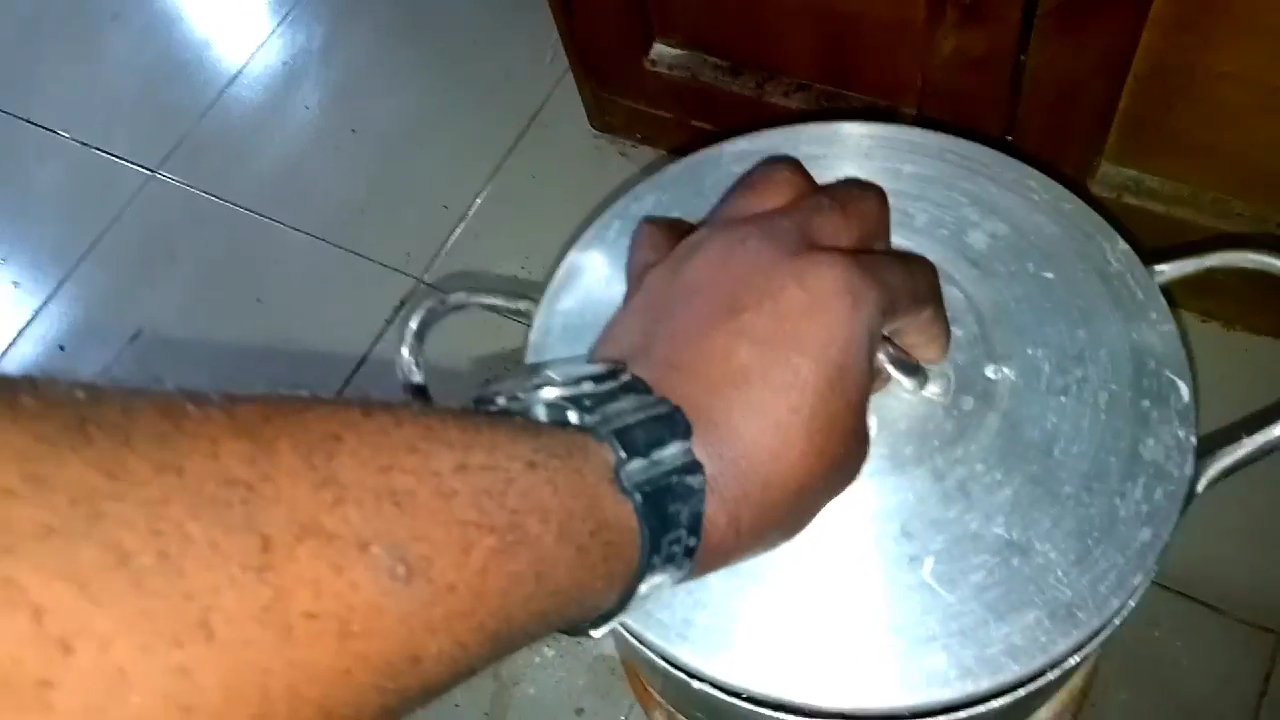 I had to double checked if it was done so I can turn it as usual to give it a unique soft soft looking face .

After 15 more minutes I had to turn it sideways on the fire first and later I brought it down and used my two legs to hold it tight and turned it several time and check it out those food faces.
---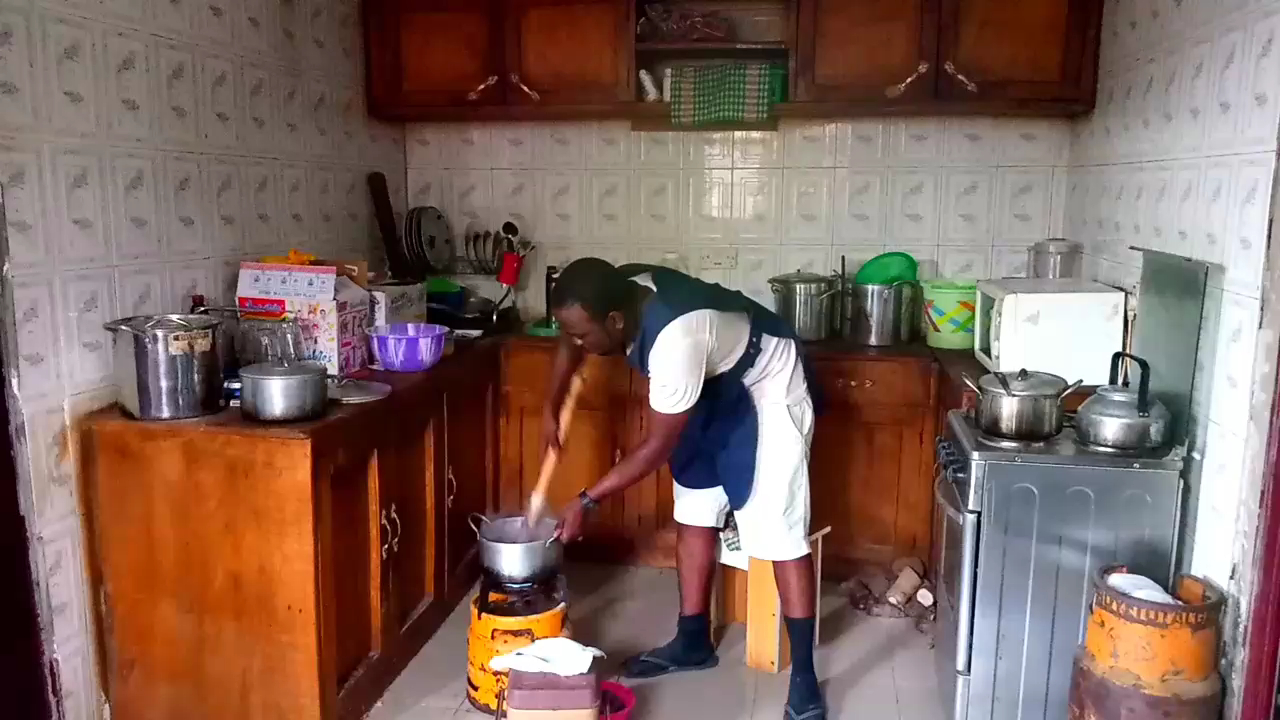 ---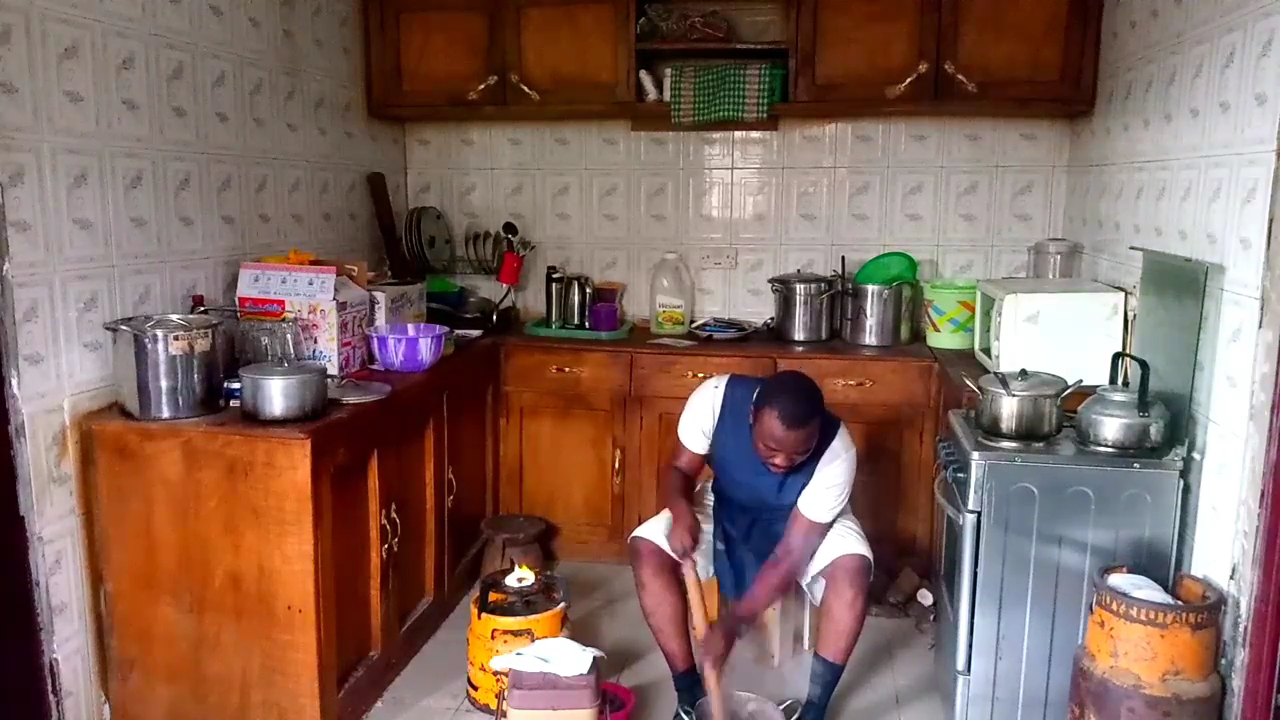 ---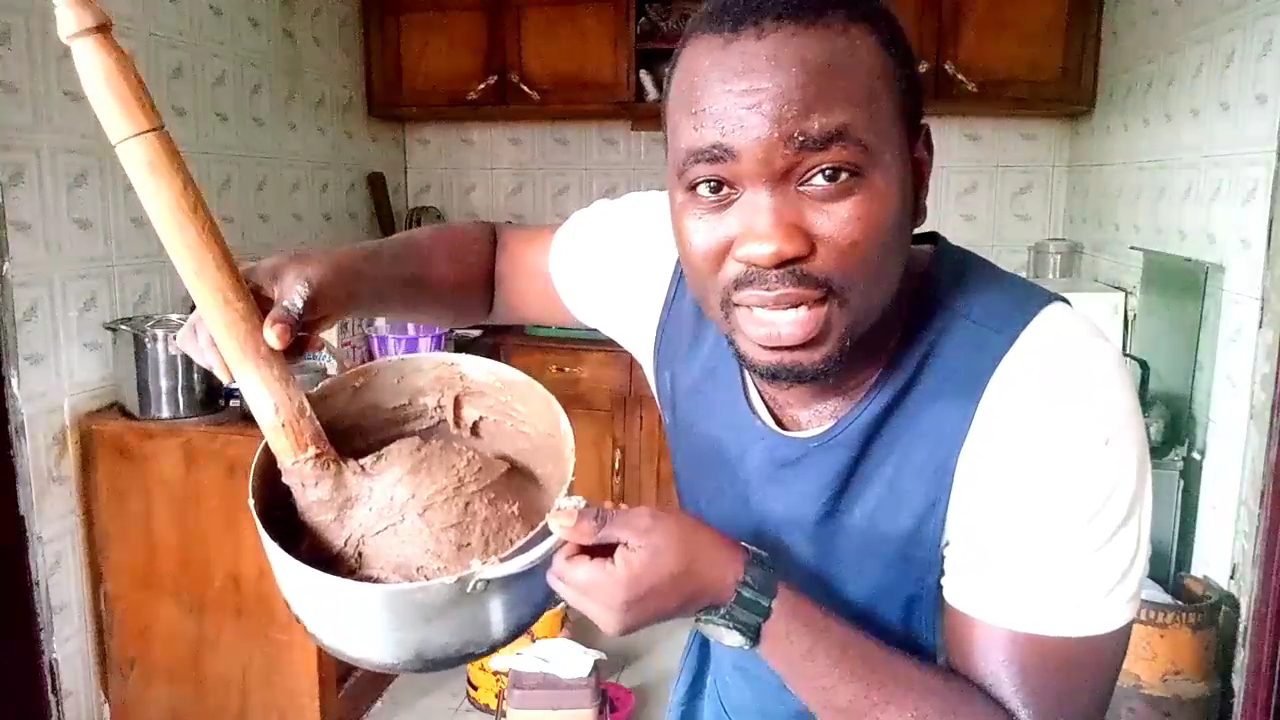 ---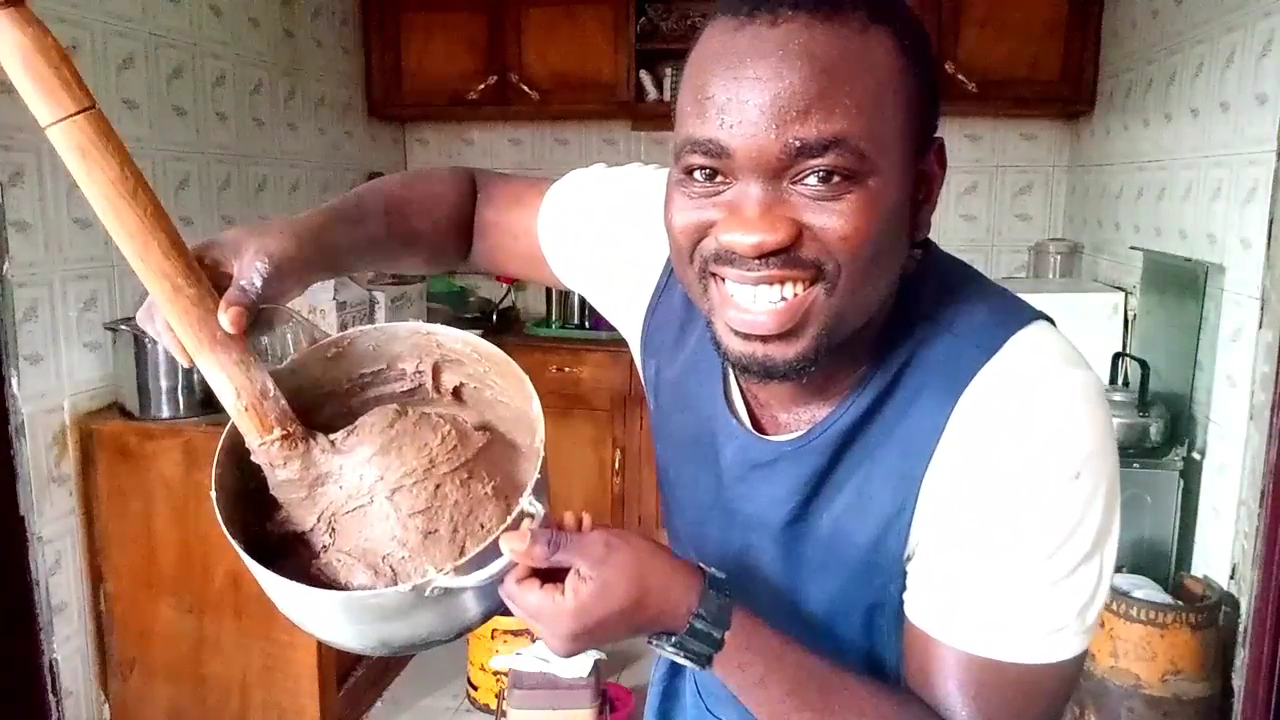 After this last process I can assure you that the food is ready and can be taken with any kind of soup. Be it okra soup, white soup, vegetable soup, Ogbono soup, Egusi soup, Afang soup, Banga soup. It goes on with this Yam Flour Paste Meal.

Finally, it was the turning of the he white nylon for the packaging because of small dirty.
---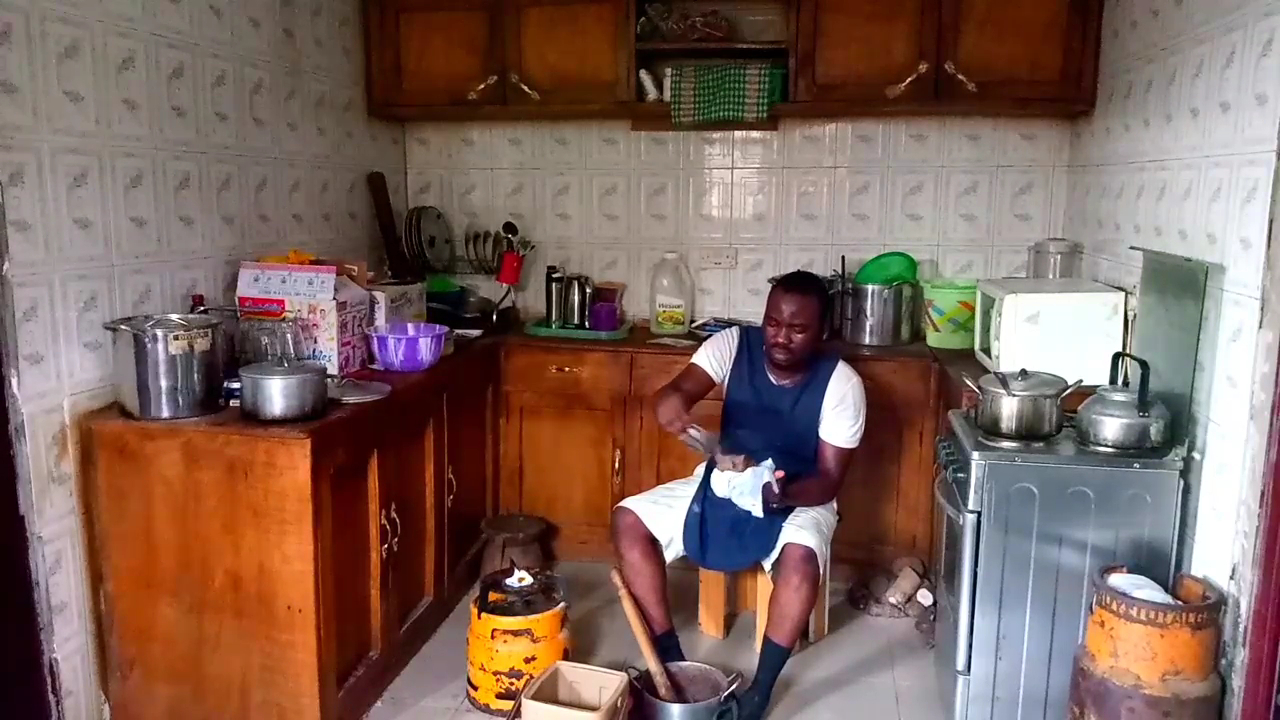 ---
---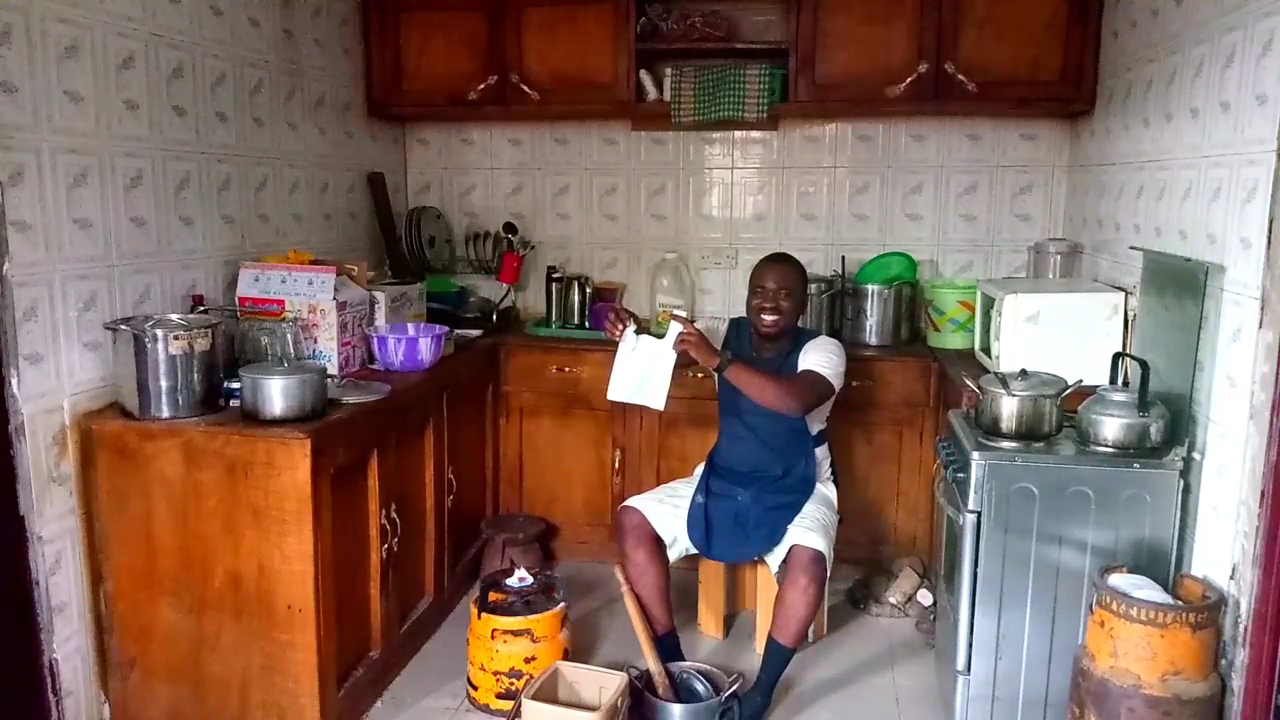 ---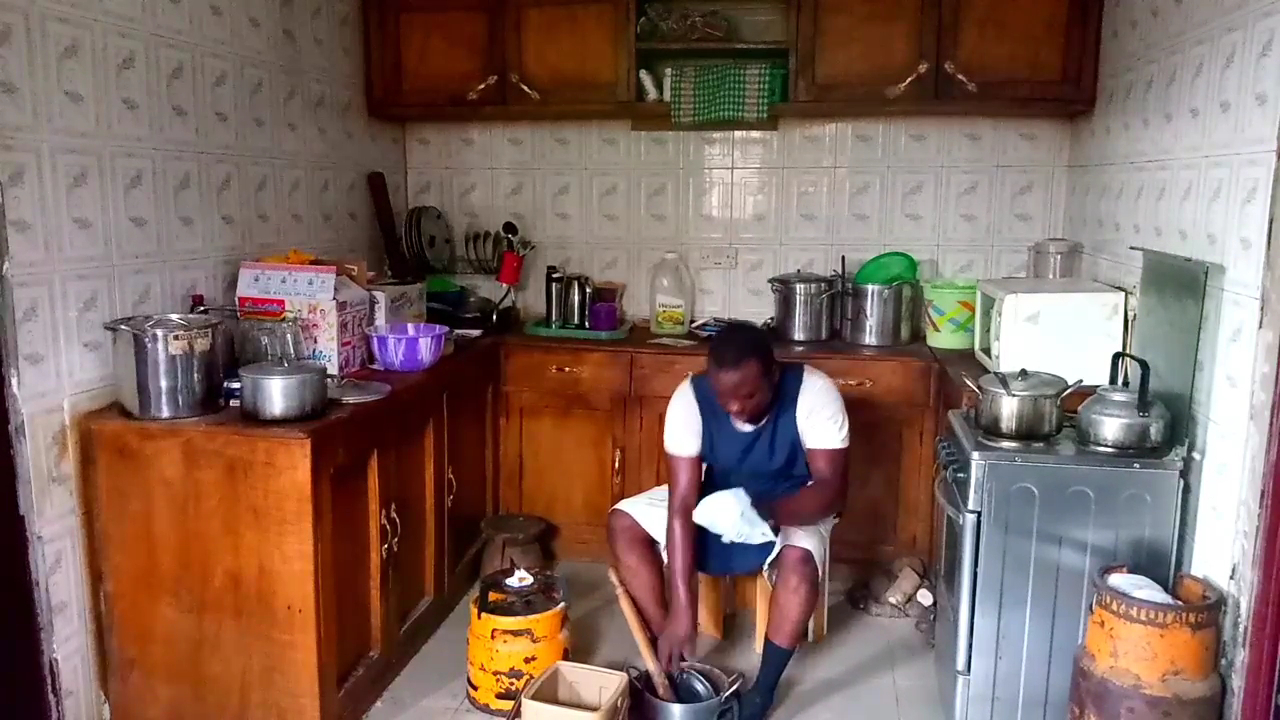 ---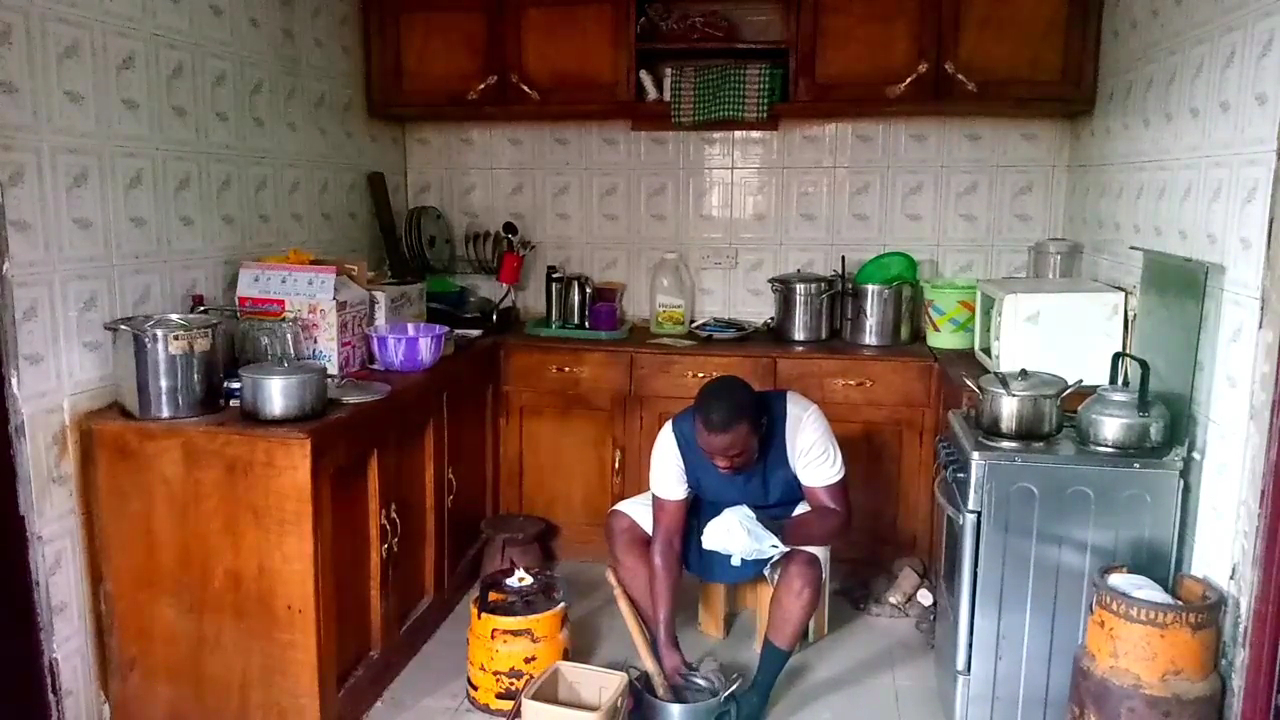 ---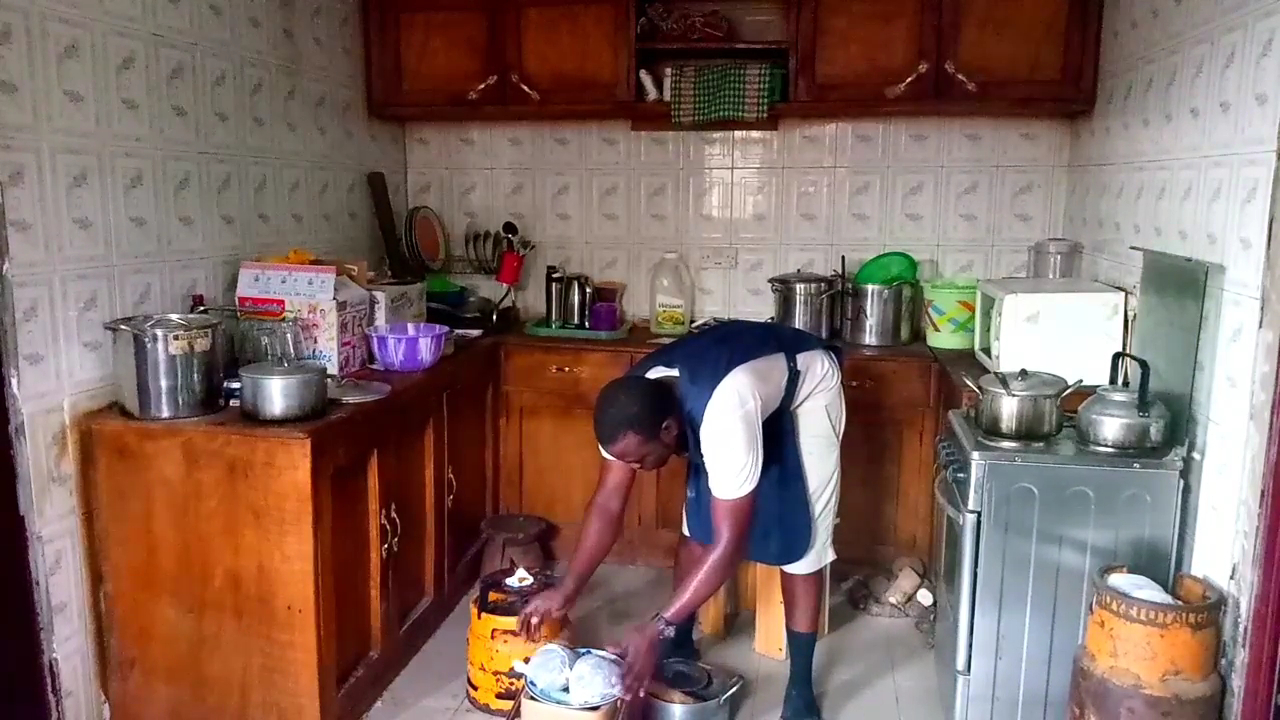 ---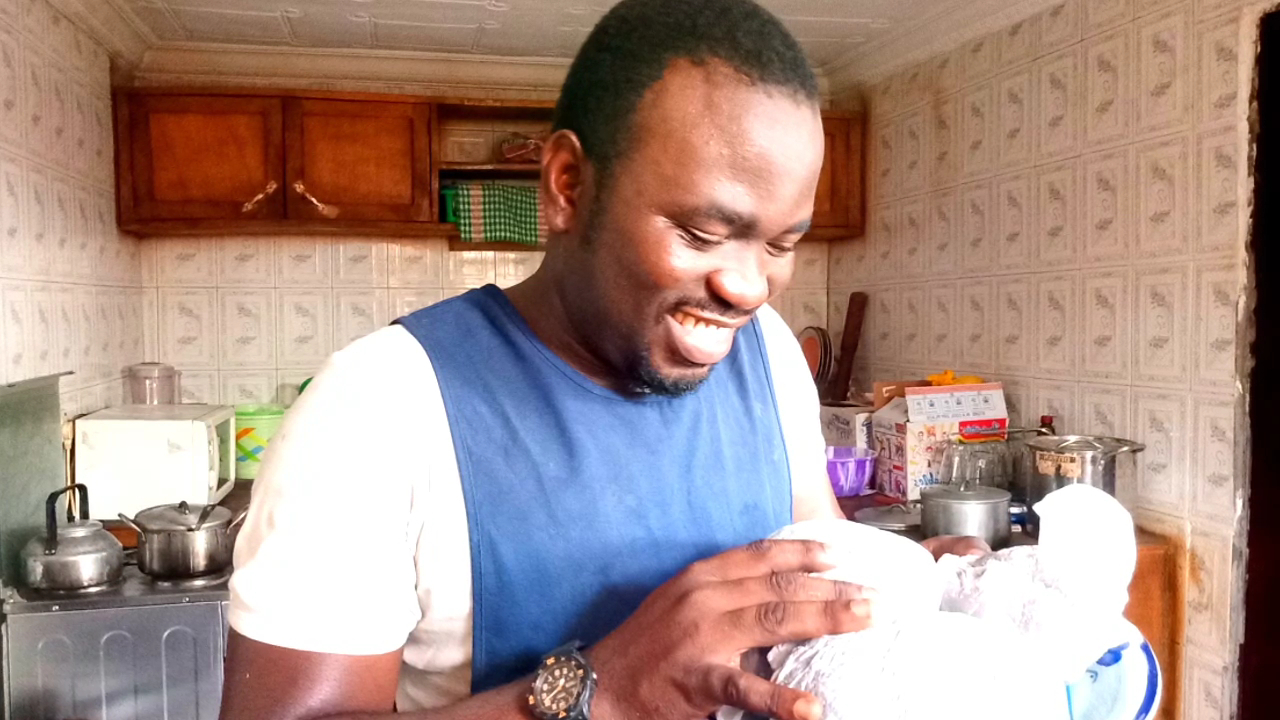 ---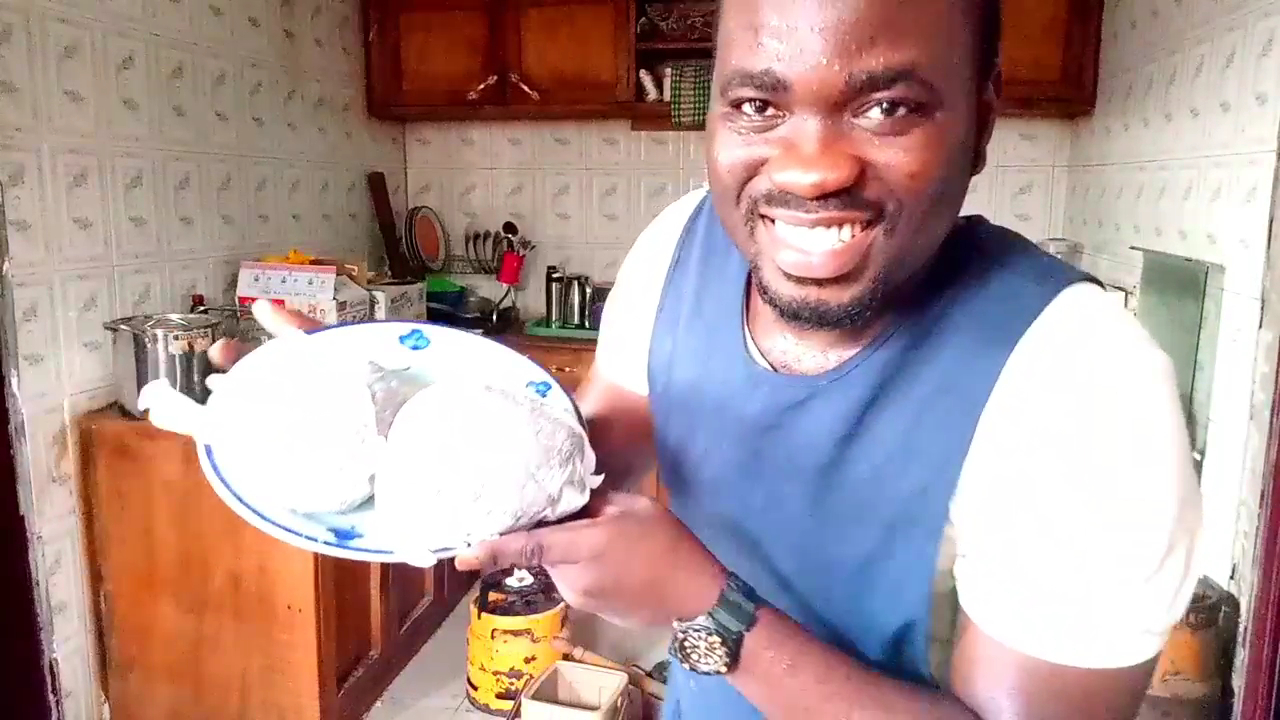 ---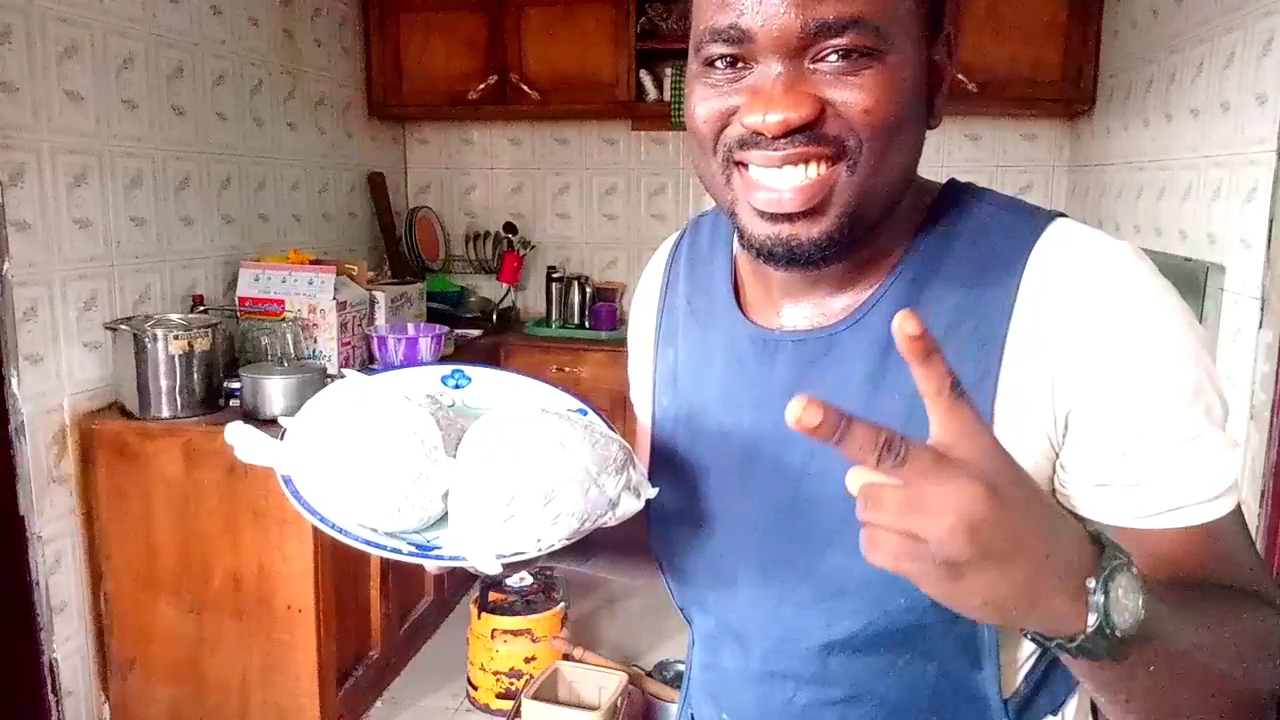 You can as well practice this method of cooking too. It helps cancel boredom this present time we are fully lockdown.
---
Thanks For Stopping by And checking Out My Blog 📝📖🗒️
---
Original content by me, @mattsanthonyit
---
Please important note▶️, order than any stated link in my post otherwise every other photographs used in my posts are originally taken and owned by me @mattsanthonyit, if you like them and wish to use any of my images please contact me privately. Thanks🔛.
---
🗓️Date Capture: 20/4/2020. 📸Medium capture: Infinix Note5 Smartphone. 🌍Location: Ilorin.Kwara State. Nigeria. 🕰️Time: 12:05am ⚡Posted with:steempress.org
---
If you actually like what you see😃😄😉,watch📷📺📸 and read📖📋 I would equally be grateful for an upvote♥️⚡ a very cool comment under my comment box or a resteem 🌀😏 for everyone to see ... and perhaps maybe you would like to follow me for more of my Post to show on your own feeds. Don't miss any of my Post.🔝. Special thanks to all who put big smiles on my face with Auto Upvote for always being supportive to me 💞💯.
---
Thank you for visiting my blog.
---
You Can As Well Join Me On Other Social Platform.
Twitter:
Check out Matthew O. Akinlotan [steemit @mattsanthonyit ] (@mattsanthonyit): https://twitter.com/mattsanthonyit?s=09
---
Instagram:
https://instagram.com/officialoluwagb...
---
YouTube:
[https://m.youtube.com/channel/UCPBPk8al3dnLy5xAWnbWT1w
---
Facebook:
( https://mobile.facebook.com/akinlotan...)
---
Hive:
---
⬇️⬇️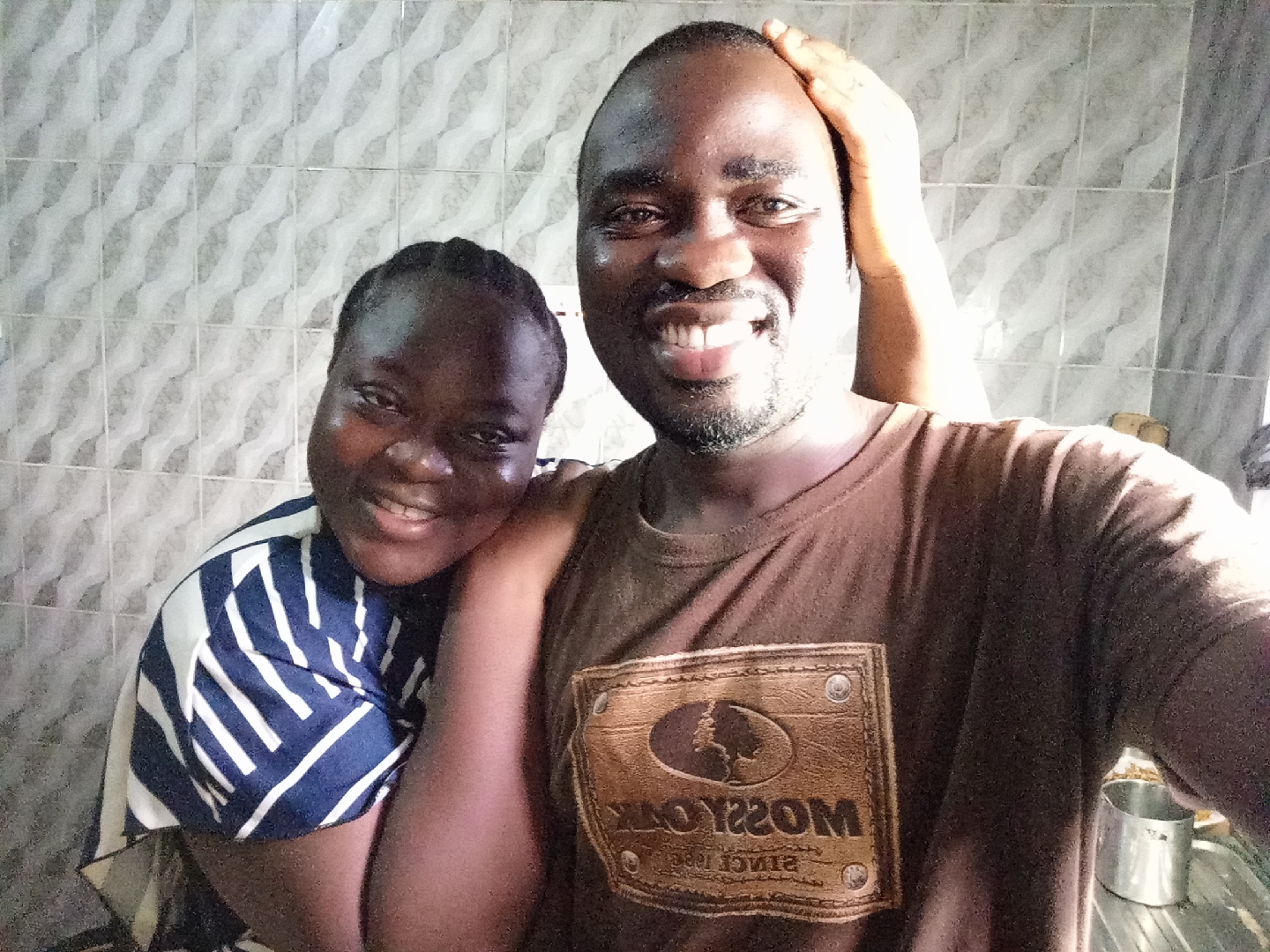 Matthew is a farmer and lover of steem. Steem has really helped my life to grow more healthier than I was, Steem testimony. I'm a Dad, husband and a hustler. Farmer who loves animals, he practice what he preaches . He is also a Photographer, Traveller , Mr Chef ( Loves Cooking) and above all, he is a blogger and a vlogger♣️♠️