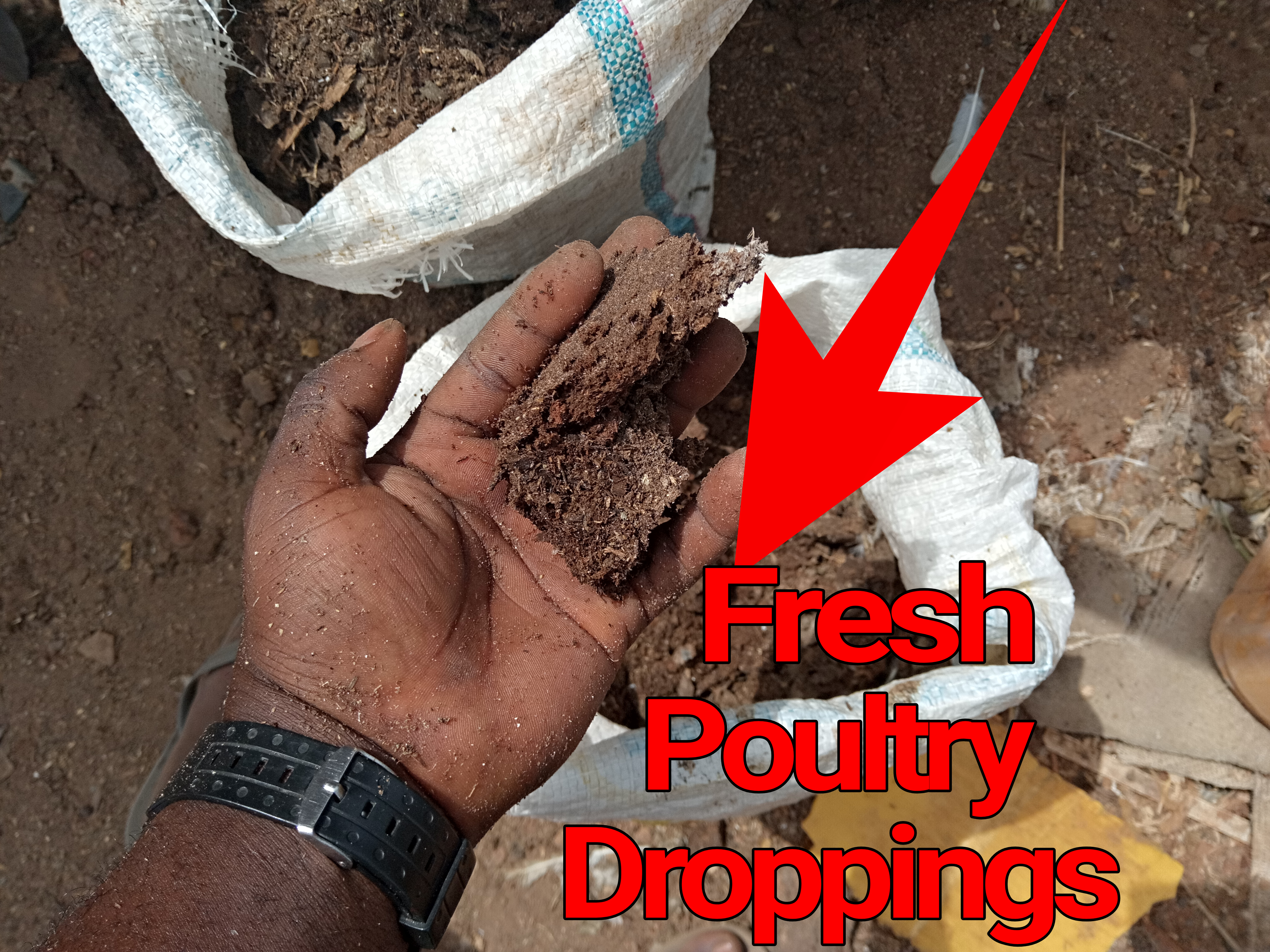 Hello Everyone 💕💞,
Happy New week to you and your family members as a whole. This is as always @mattsanthonyit and welcome to my blog. I will be revealing to you some of the secret I use as a farmer and still use it till date. I found out that the use of chemical fertilizer is very bad and I had a terrific experience about it. So , I took alot of risk as at that time but now I use the Manure as my fertilizer application method.
Today , I showcase how I come about my Manure whenever I want to apply it on planted crop. I do use Poultry droppings as my fertilizer application means. Also I use rabbit droppings as well but today I made the one for Poultry droppings.
My First Step.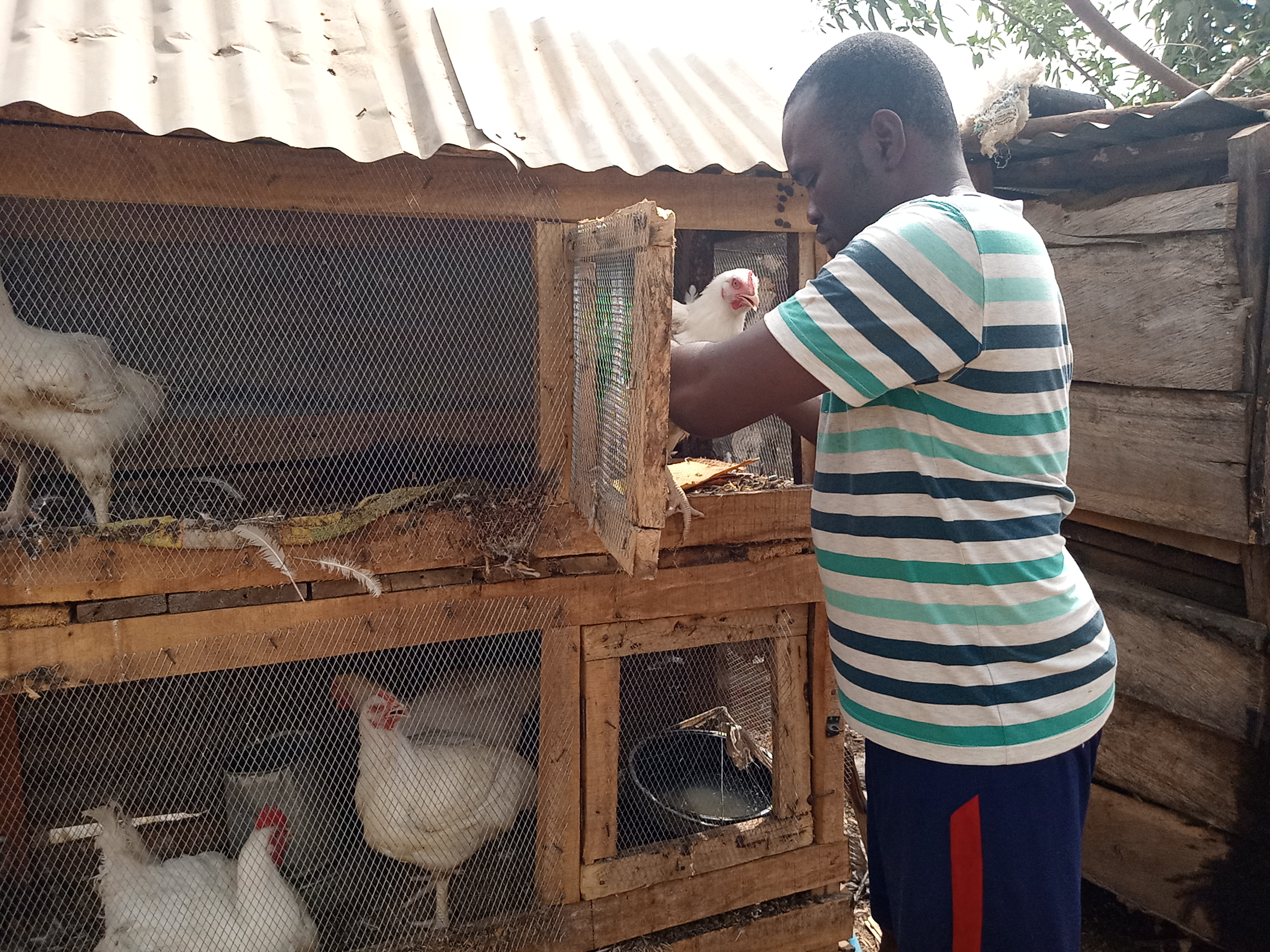 What I did here was that I packed my Poultry birds aside first so as to see what exactly I want to do as work for the main time. So, after I did I used my packer and Cutlass to scrap the droppings set by set, one after the other.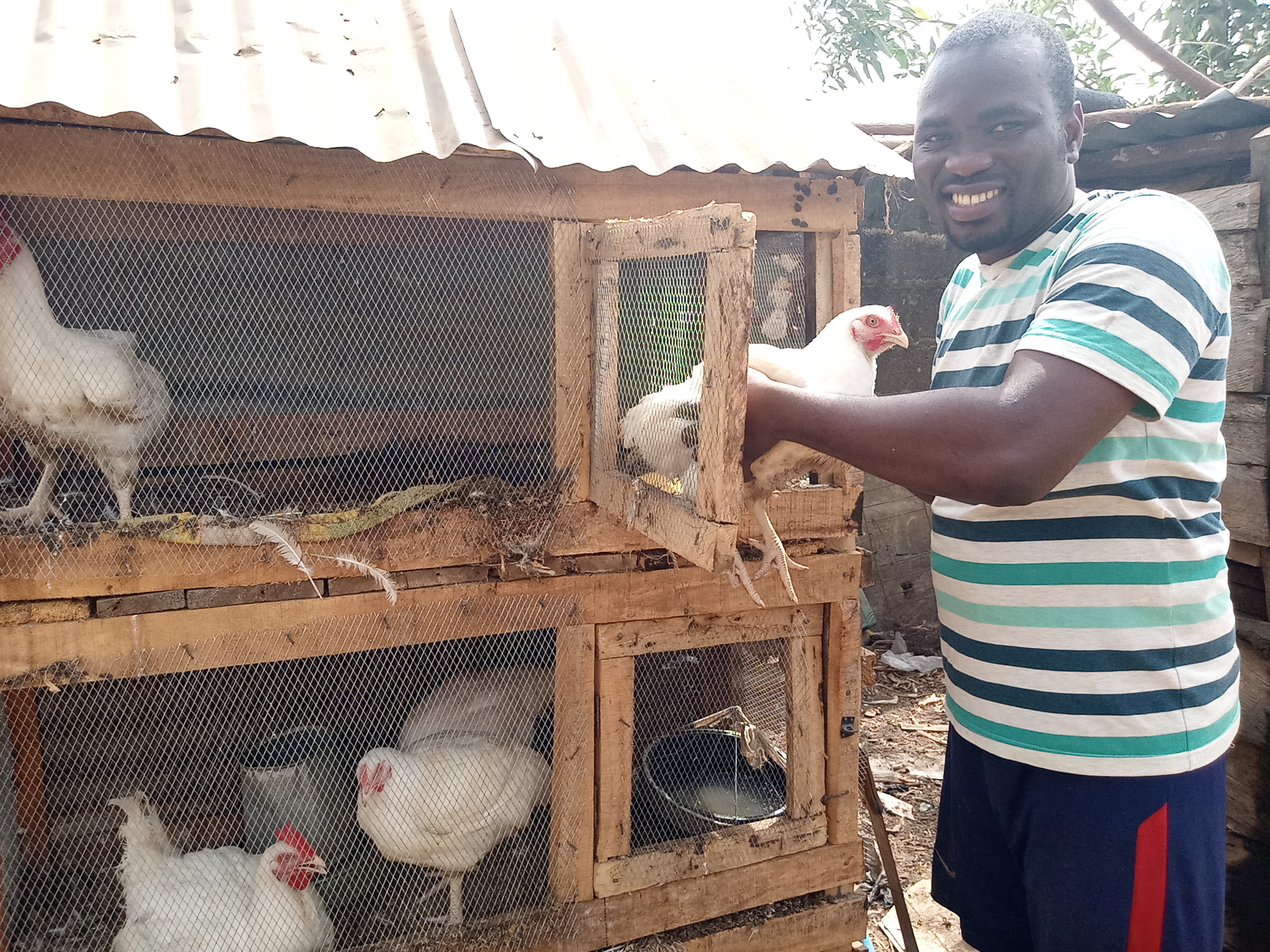 ---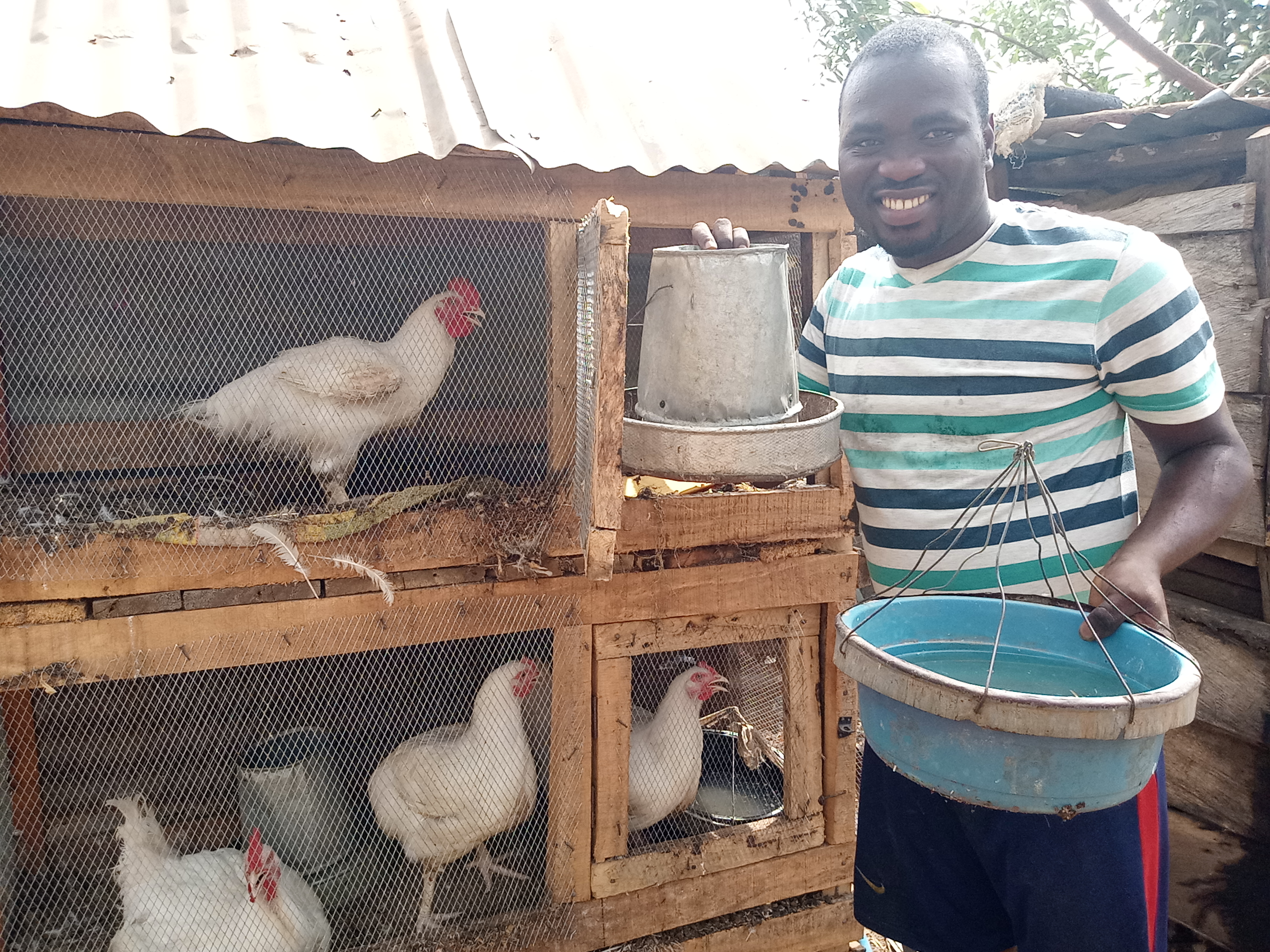 ---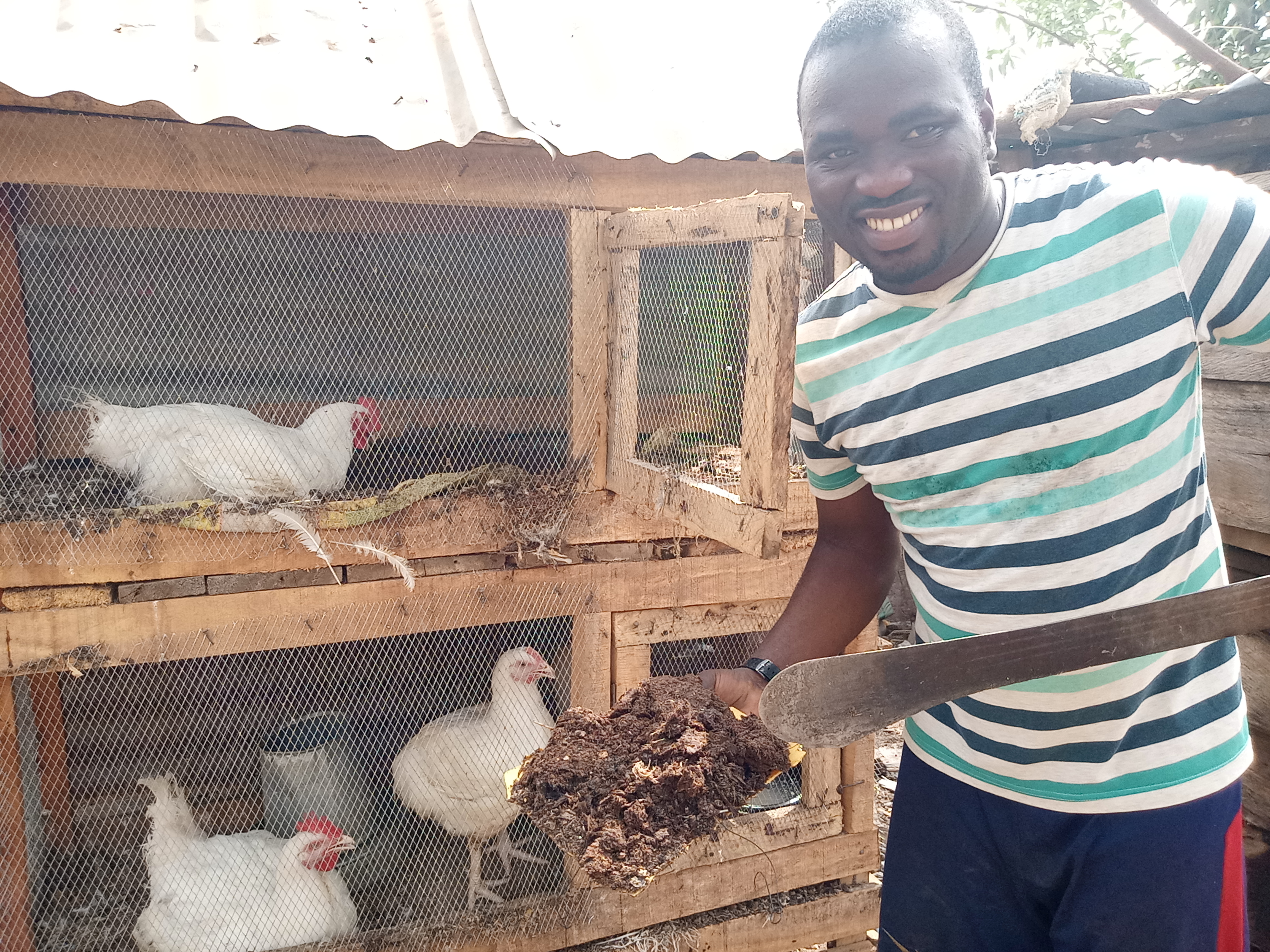 This was where I was packing the droppings out of the wooden Cage.
My Second Step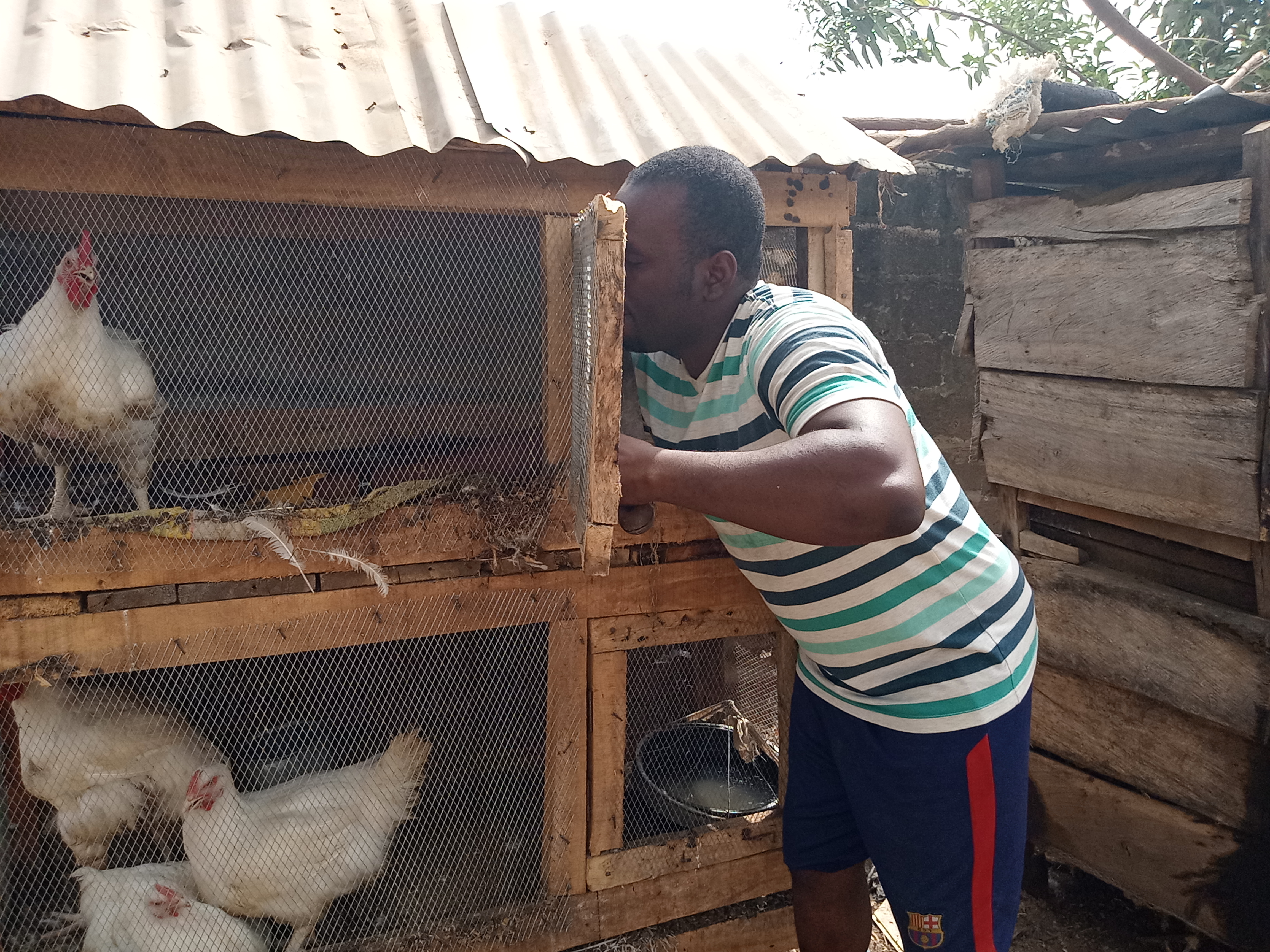 ---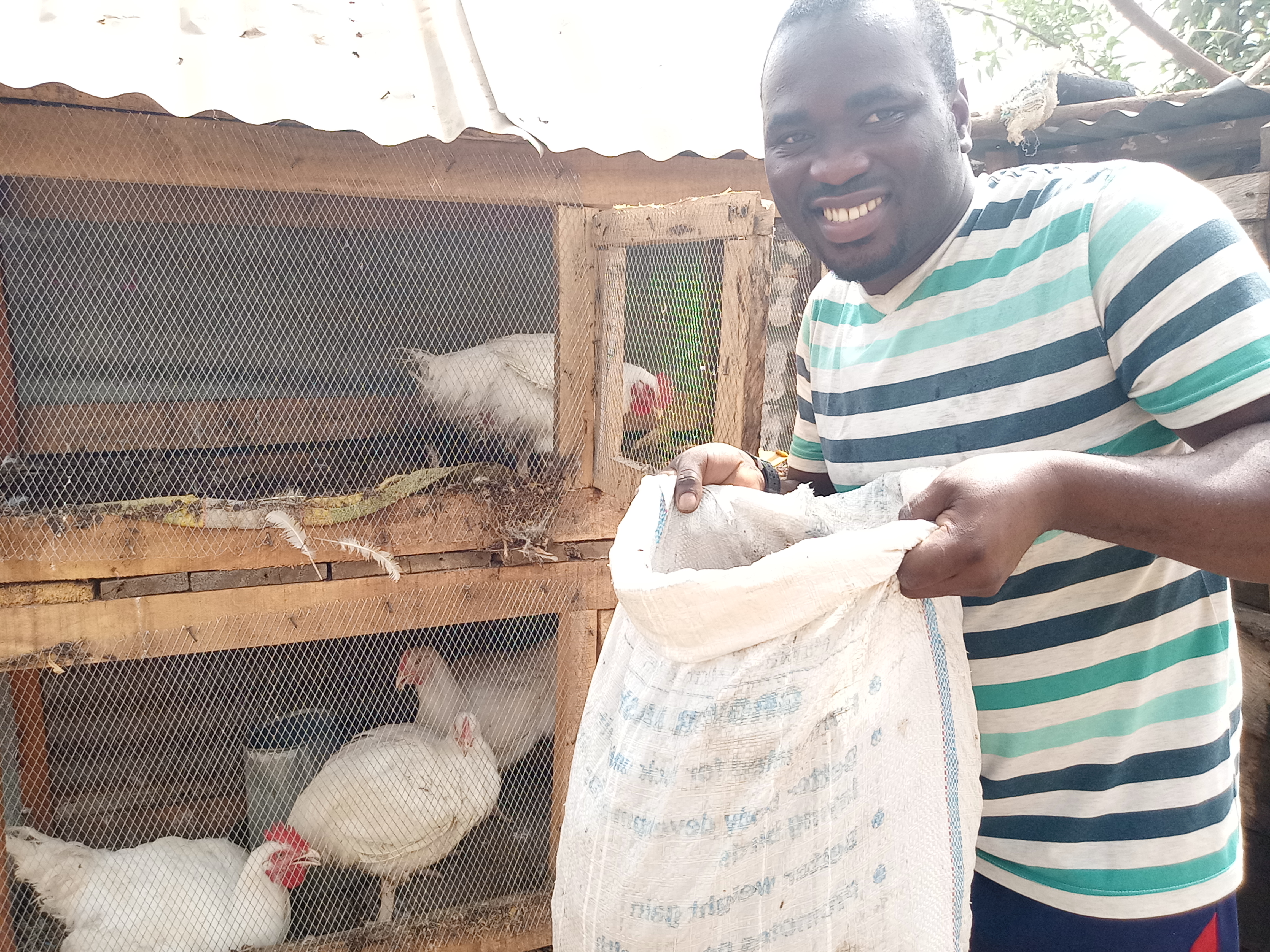 ---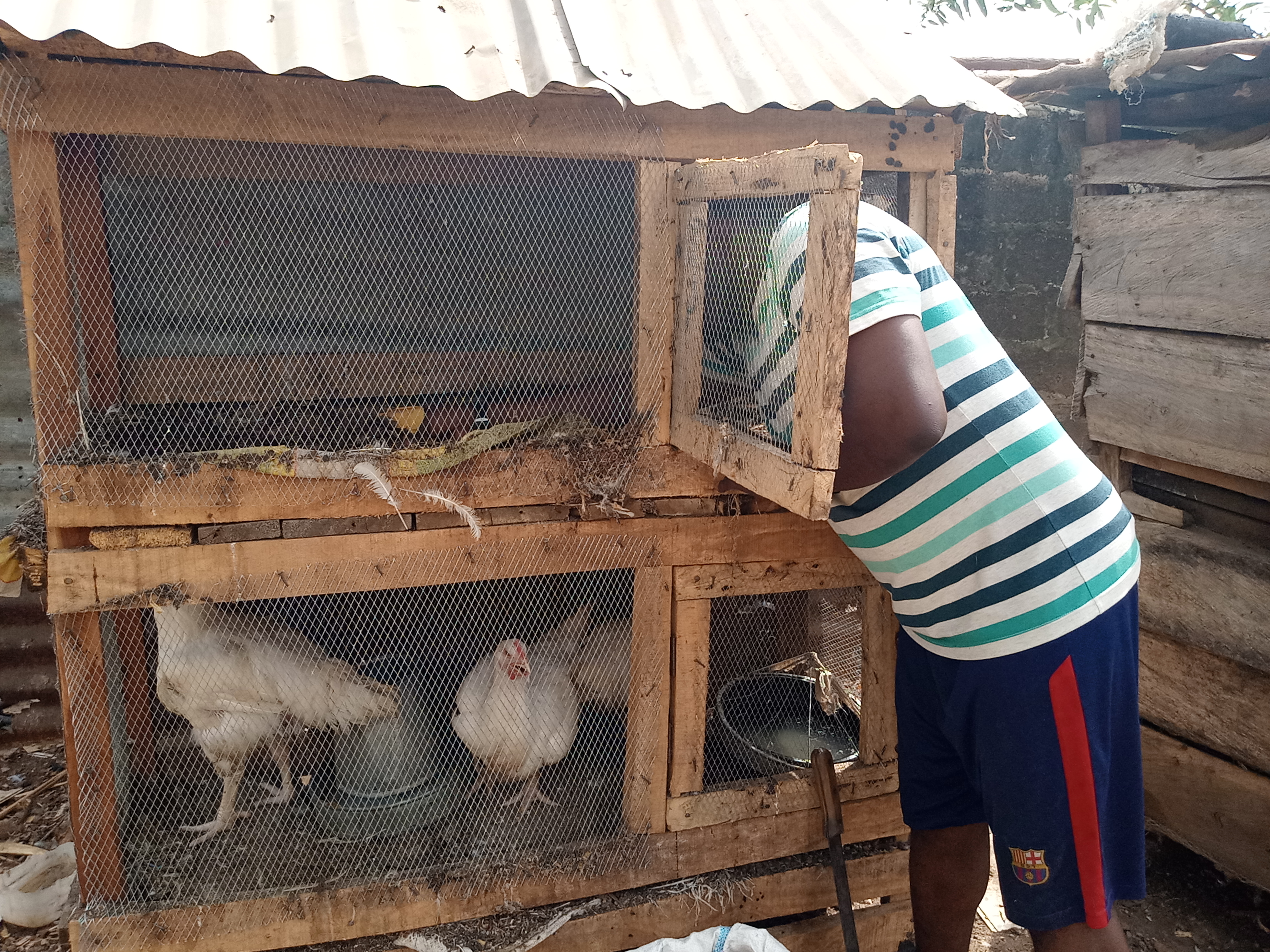 After few minutes, I already packed the First cage and filled the first sack with Poultry droppings. ( Raw )
My Third Step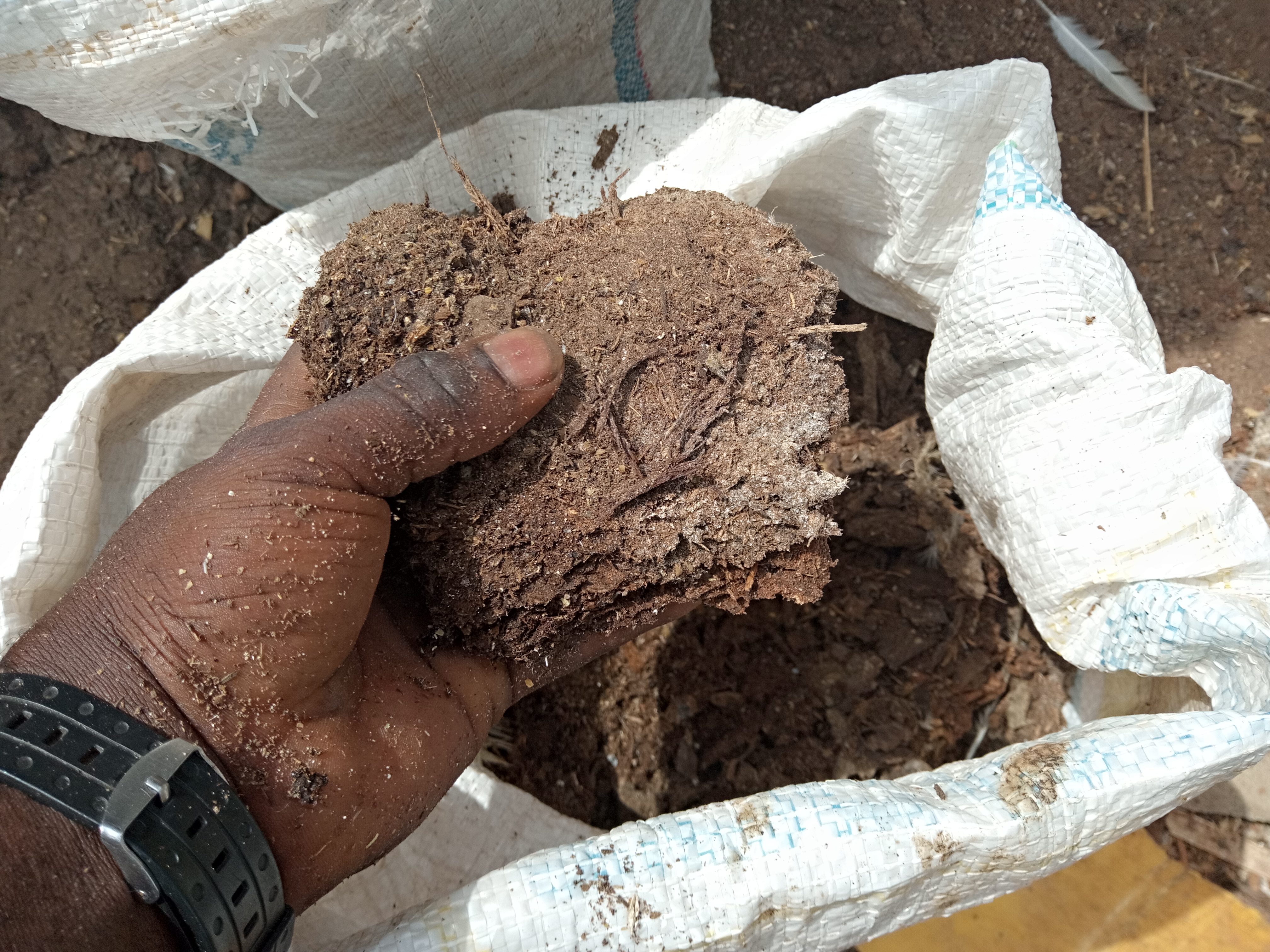 ---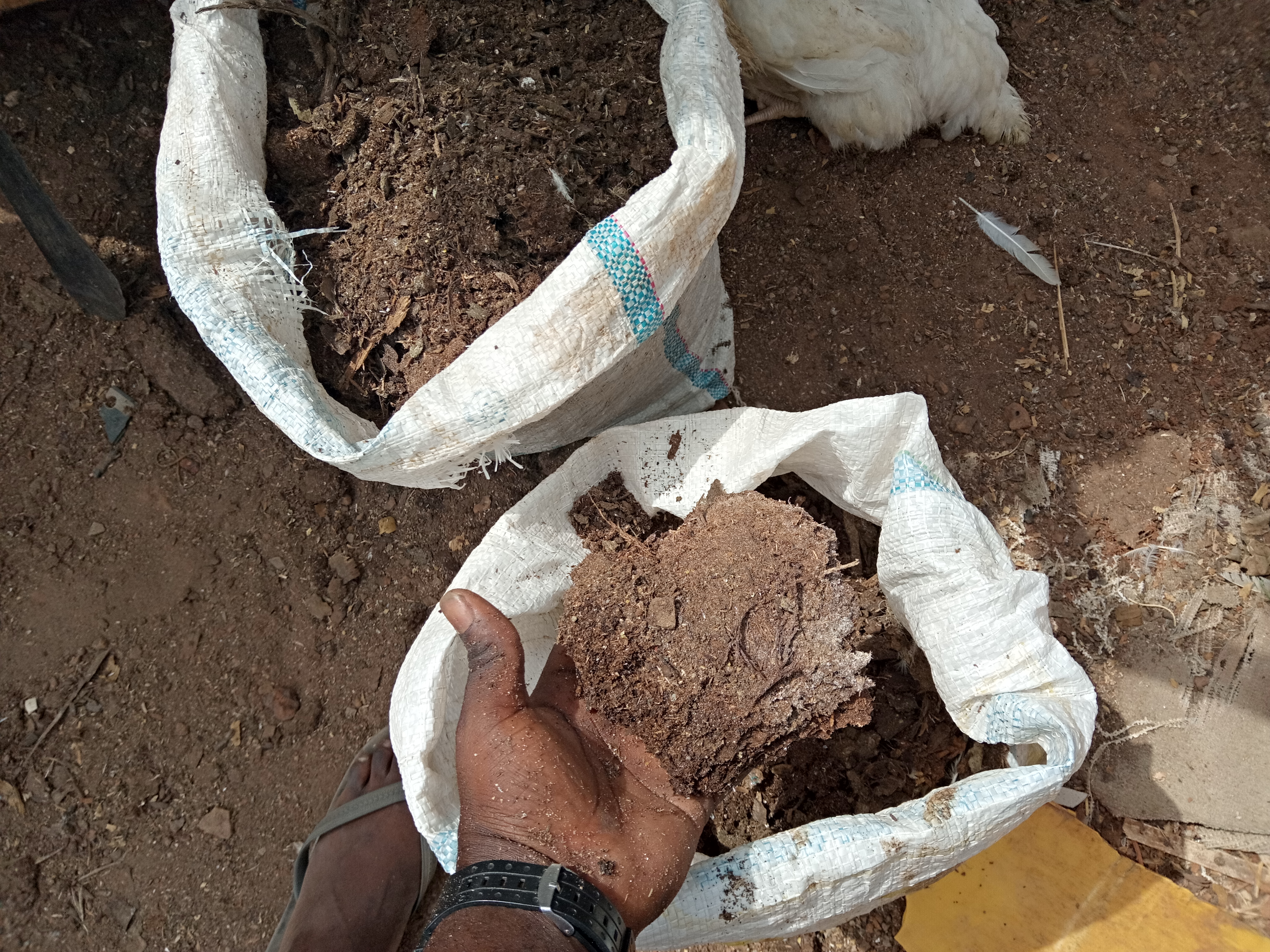 ---.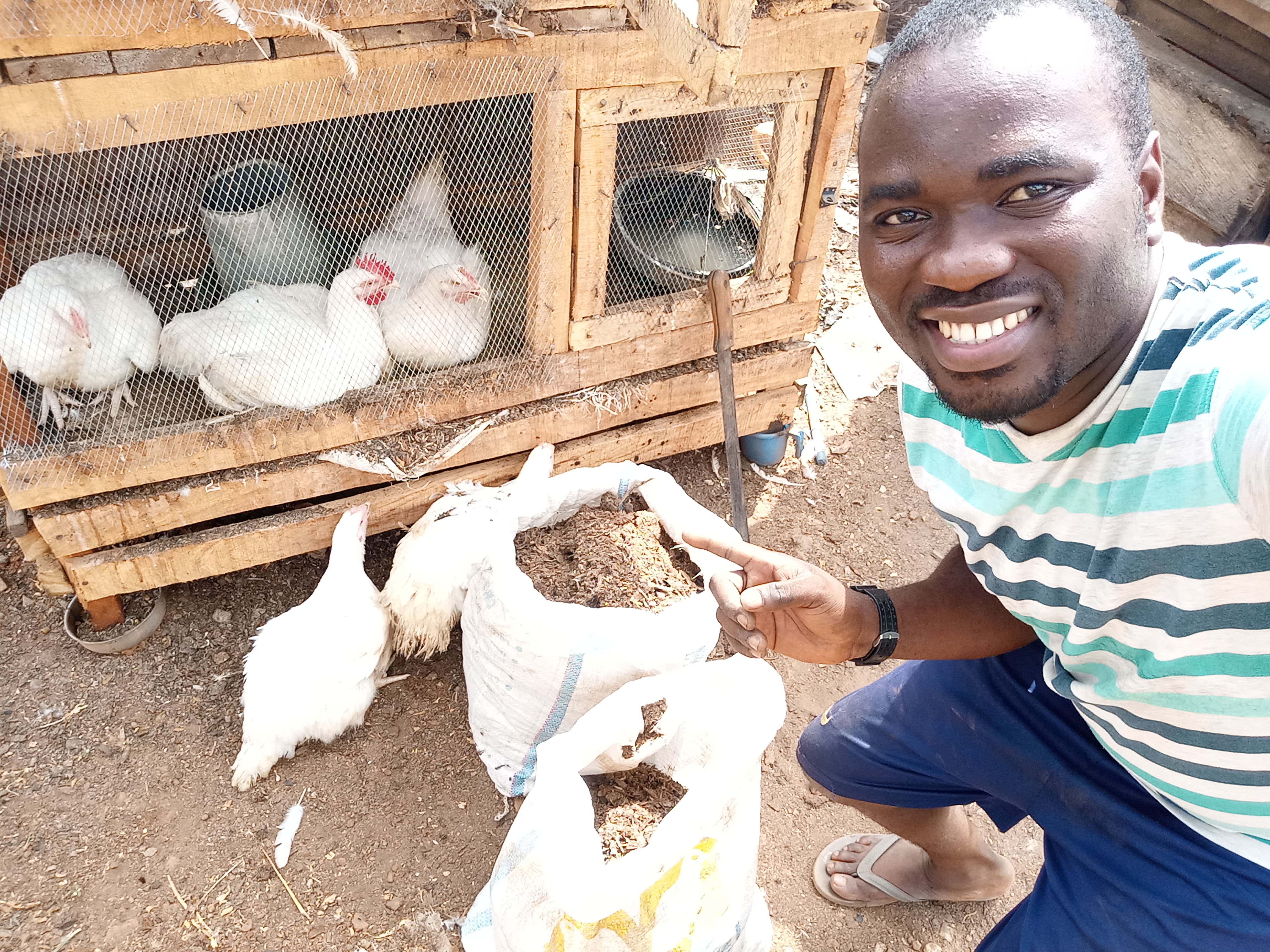 ---
In my third step I already packed the second sack which was filled up with the Poultry droppings as well as shown above.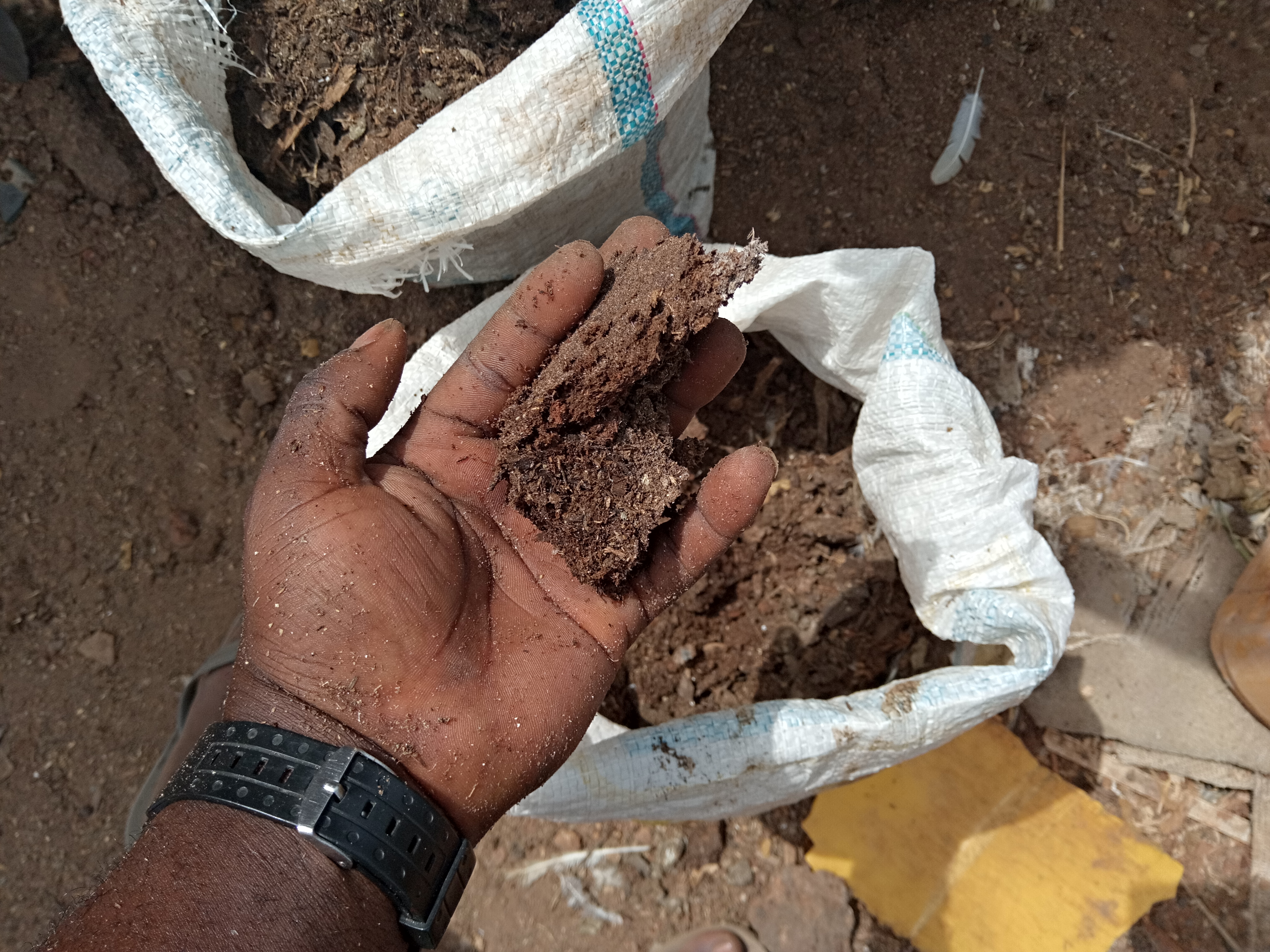 ---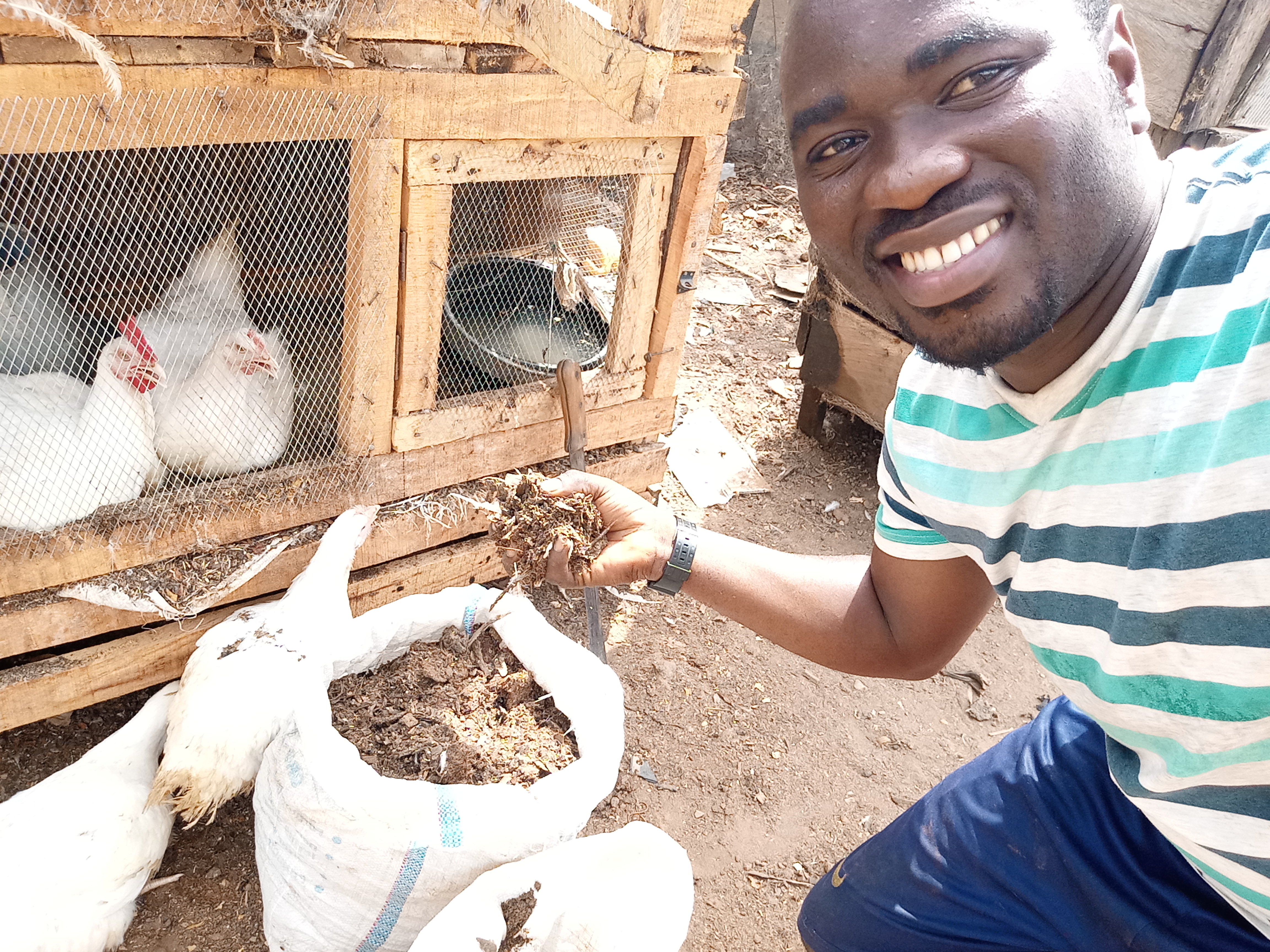 My Fourth Step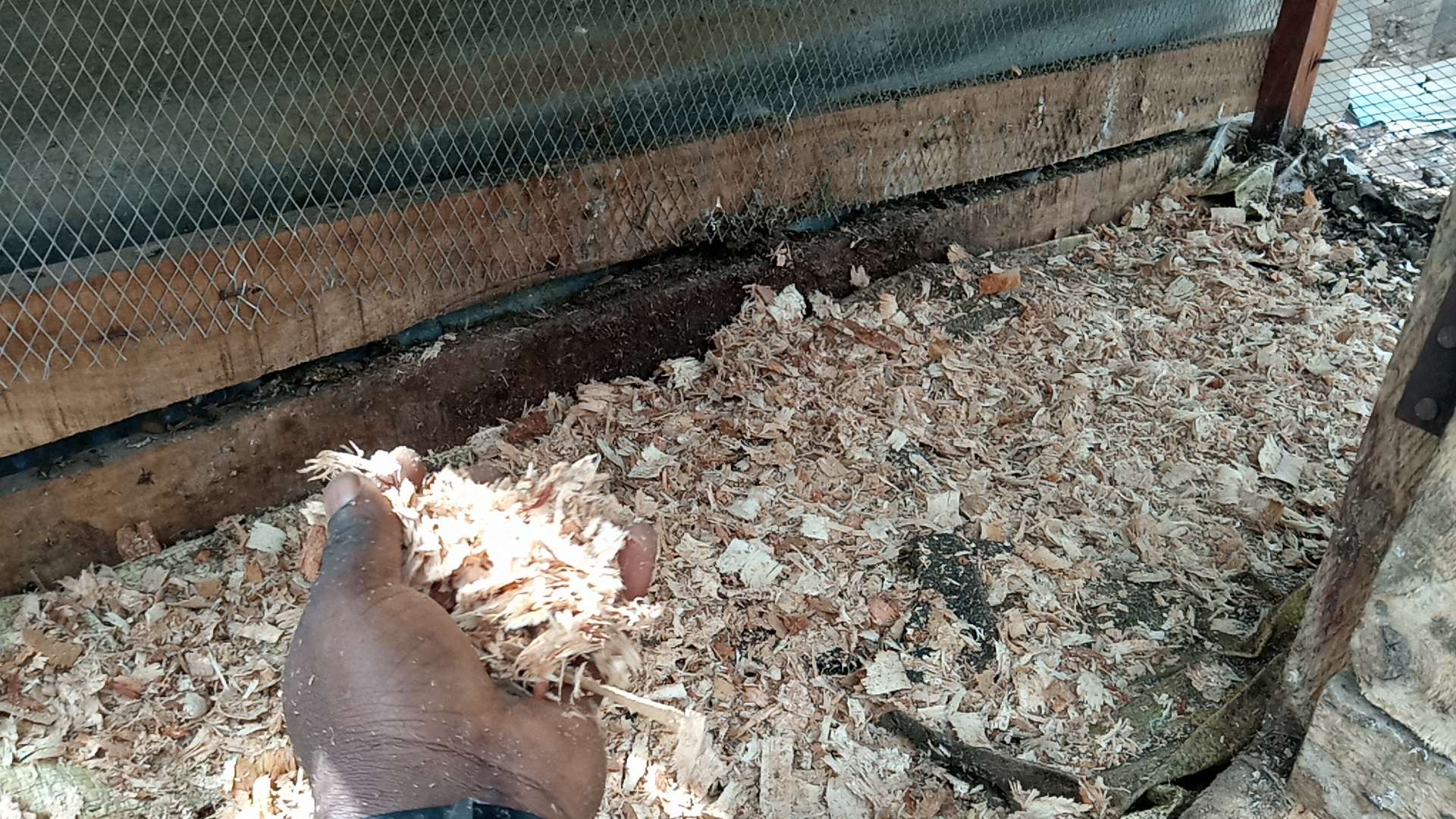 ---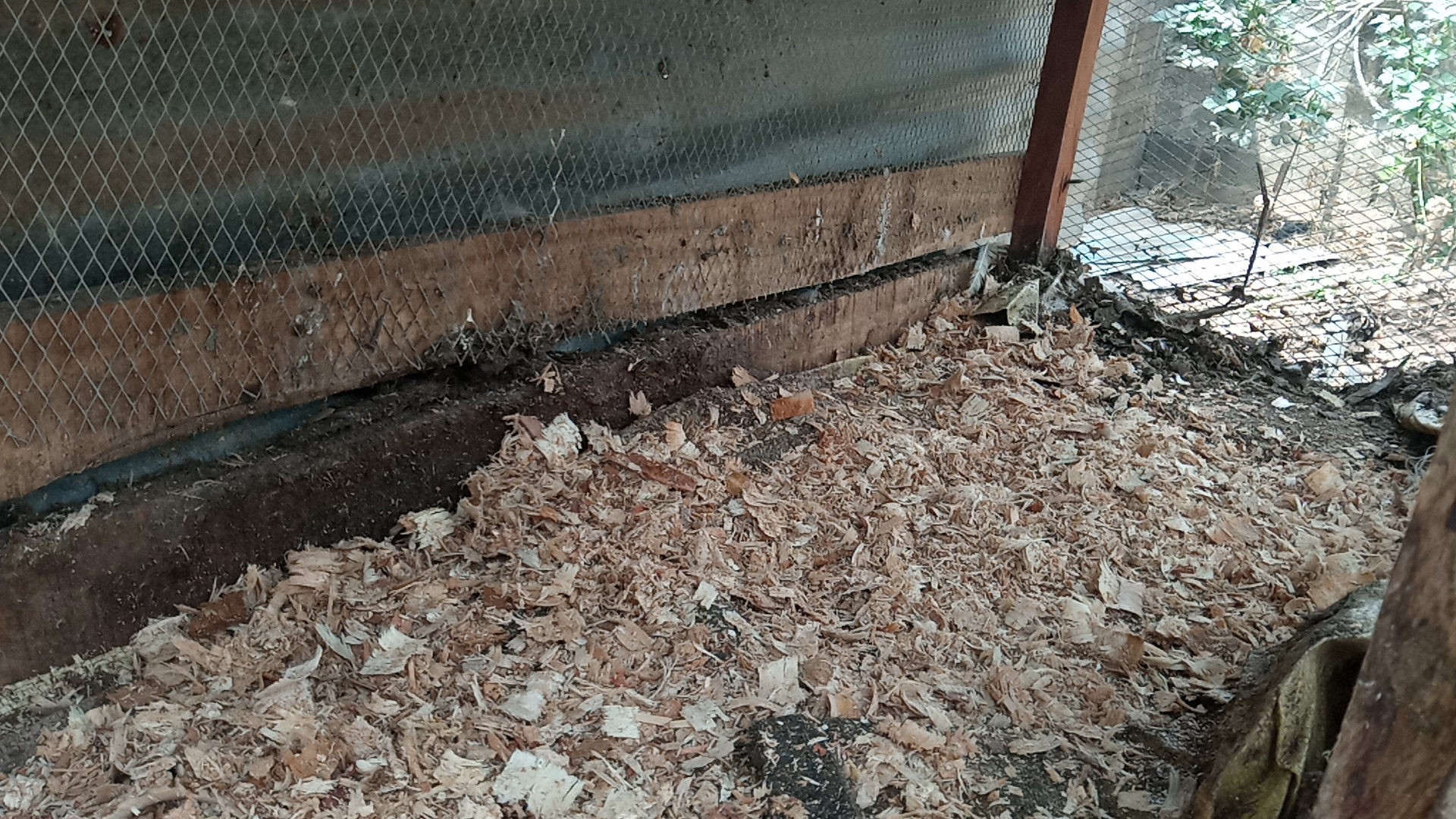 ---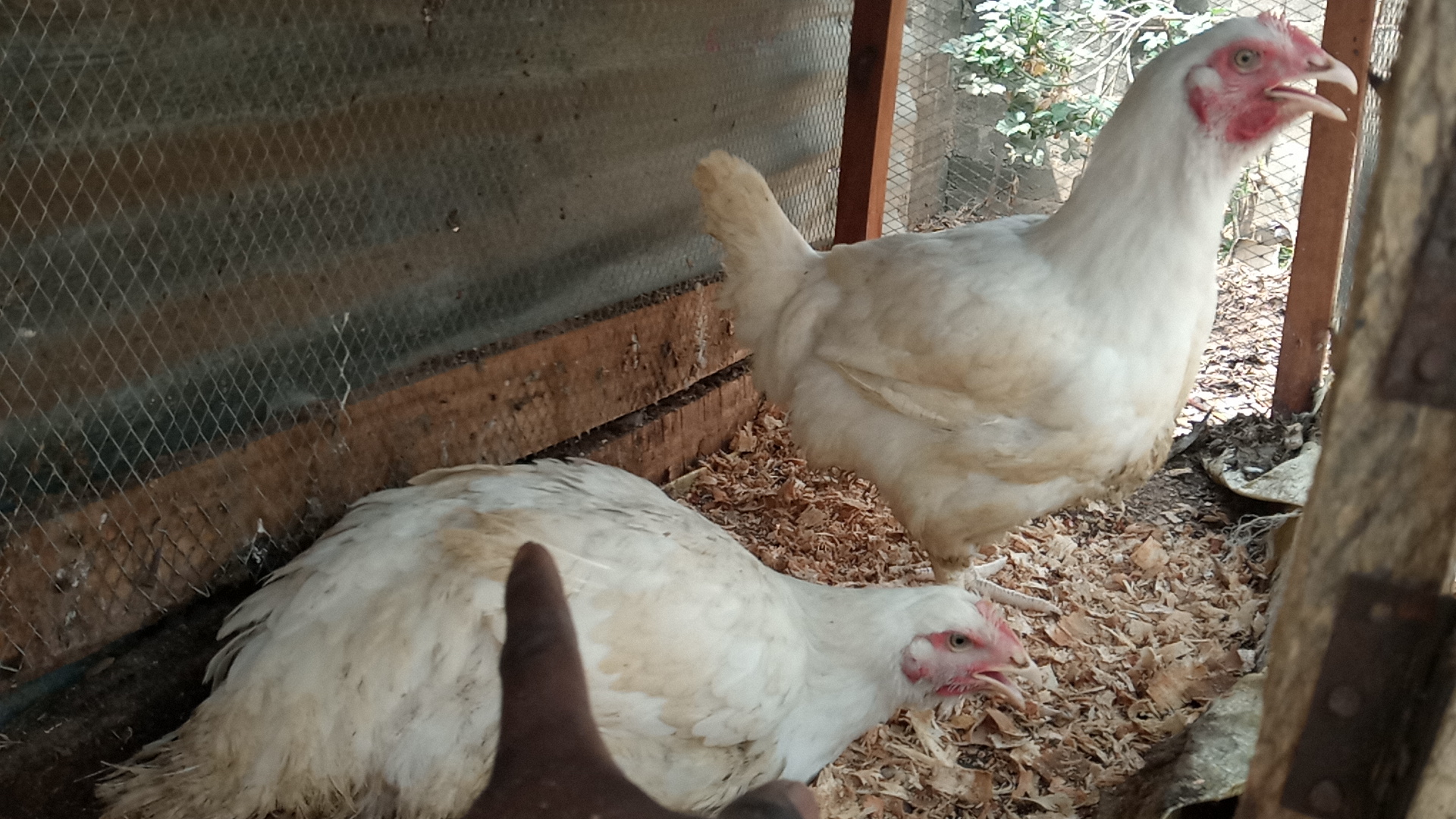 After I finished the first cage , I brought out my woodshaving and spread it inside the cage to reduce the smell and the rest of the left over droppings.
My Fifth Step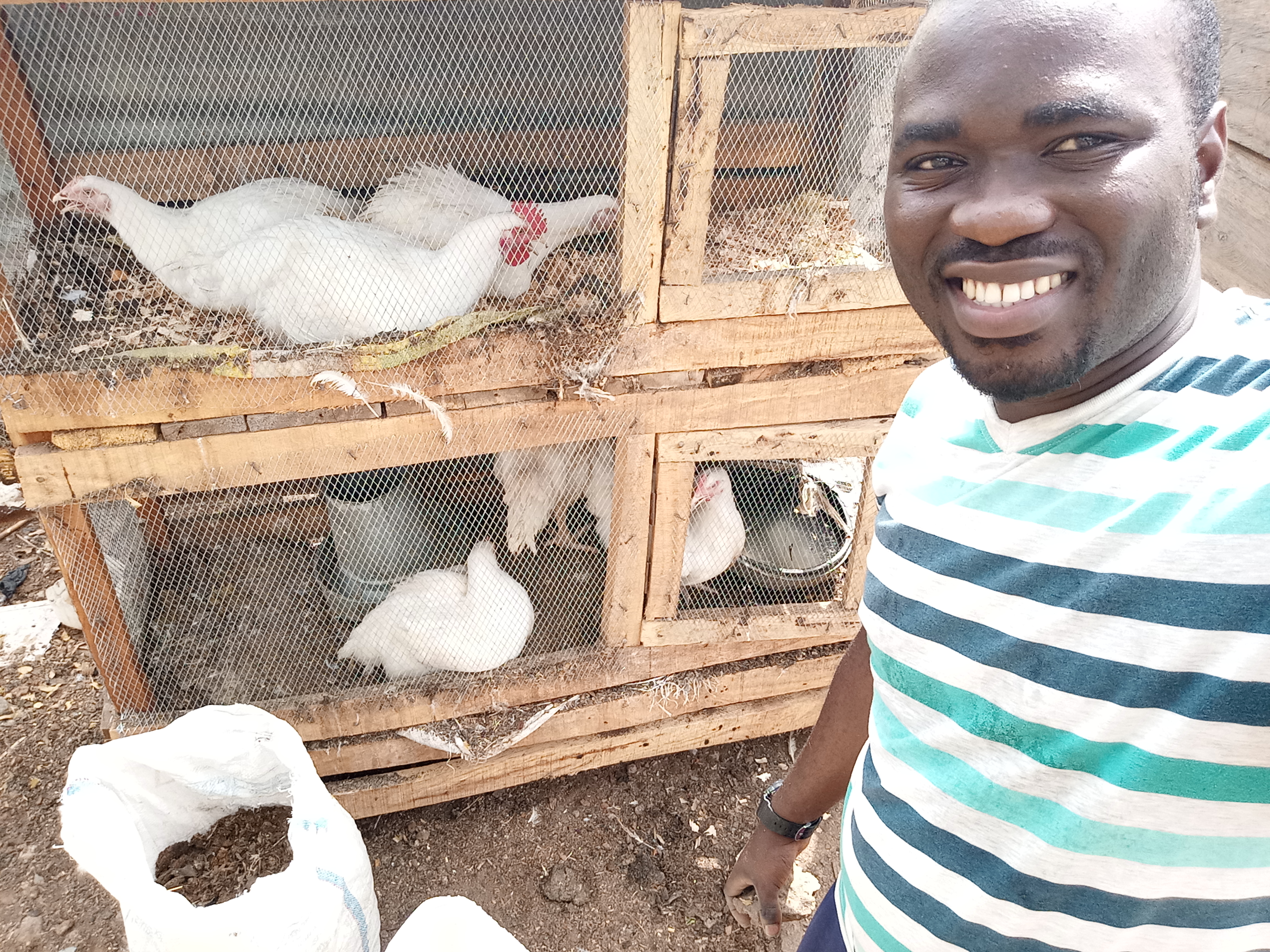 ---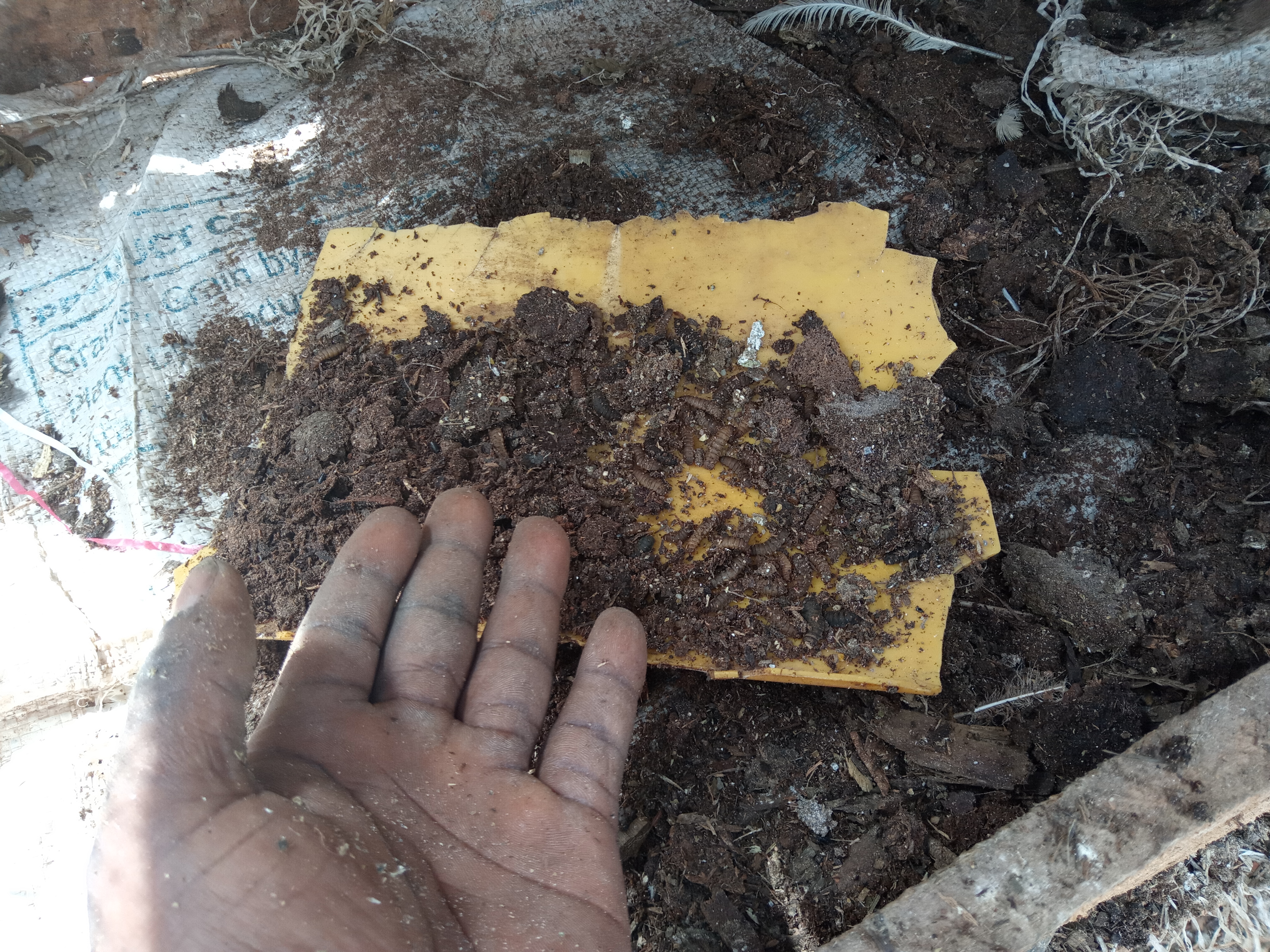 ---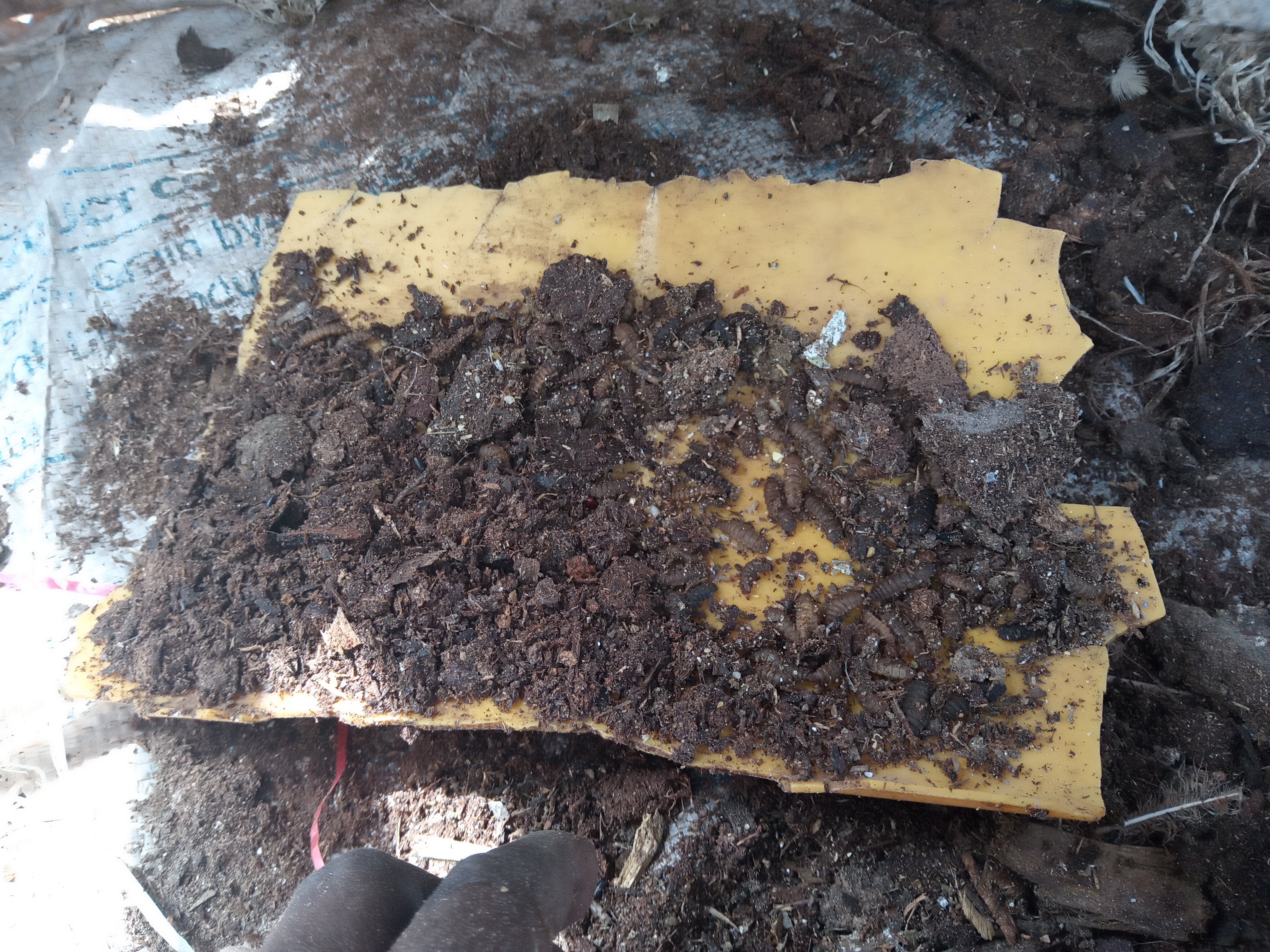 I went down to the second cage and made the same thing by packing the Poultry droppings at the same pace which took me 1 hour after I came back from church today.
My Seventh Step
I had to laid a fresh thick sack underneath so as to ease my Poultry droppings removal next time.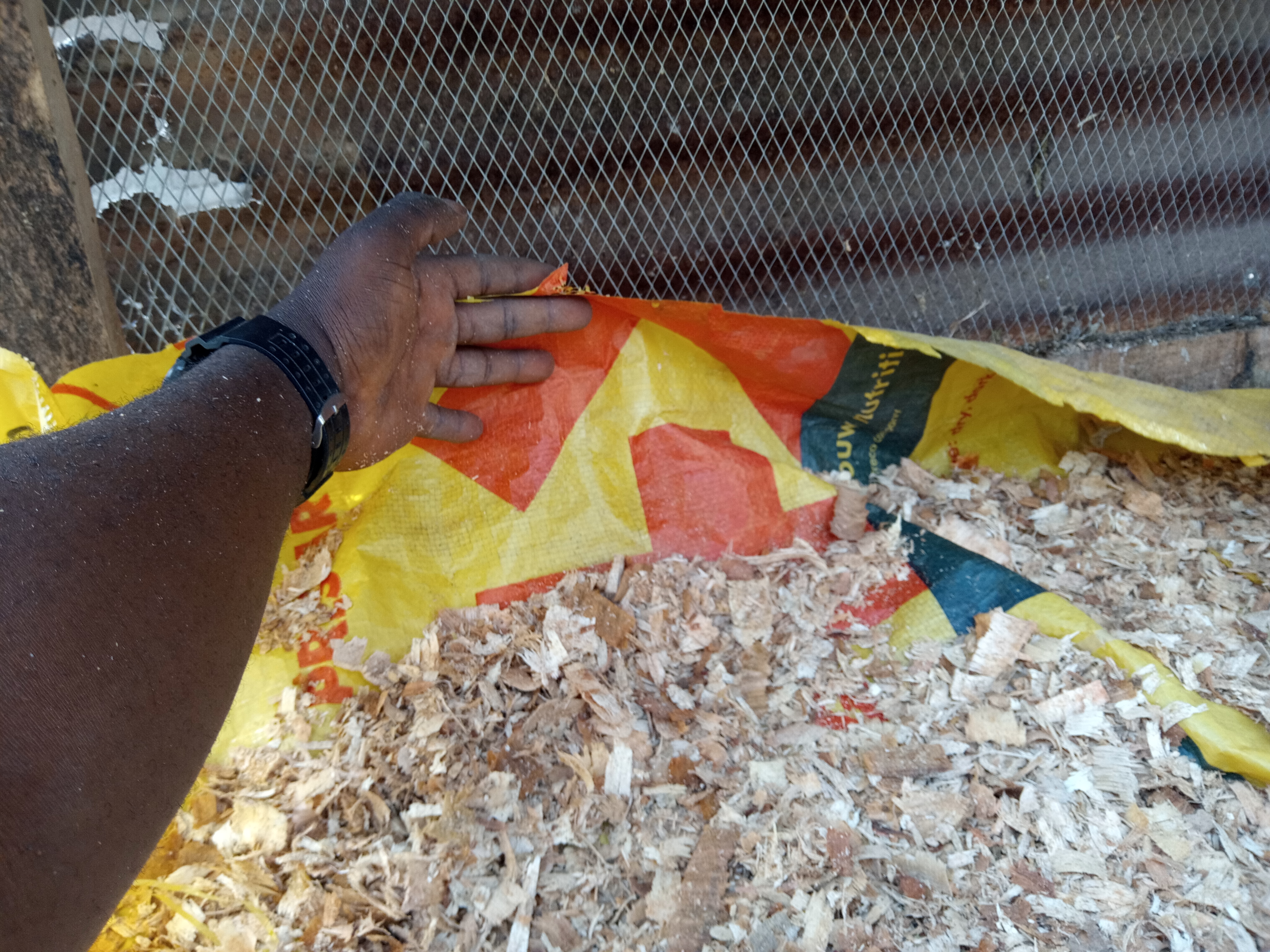 ---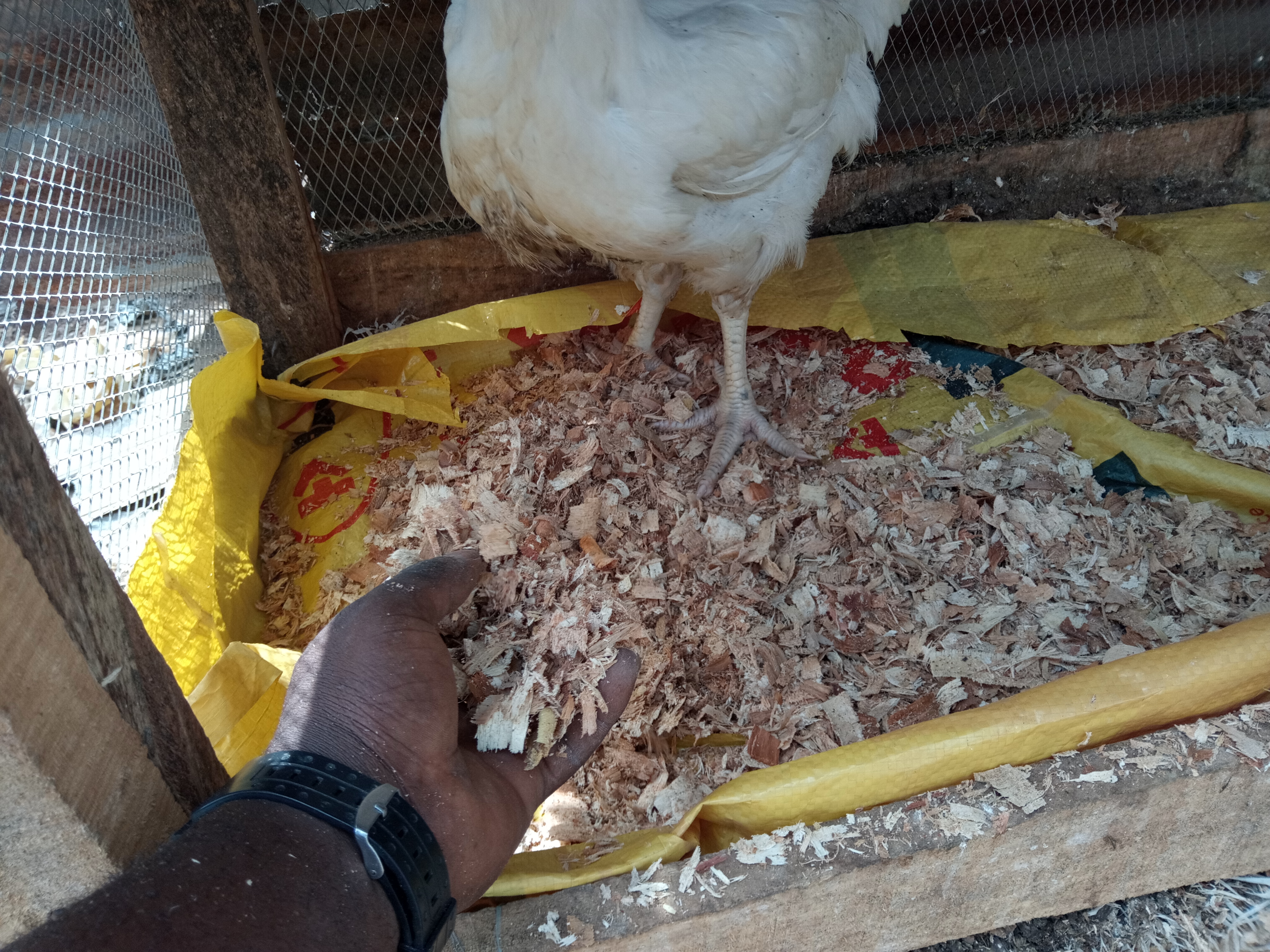 ---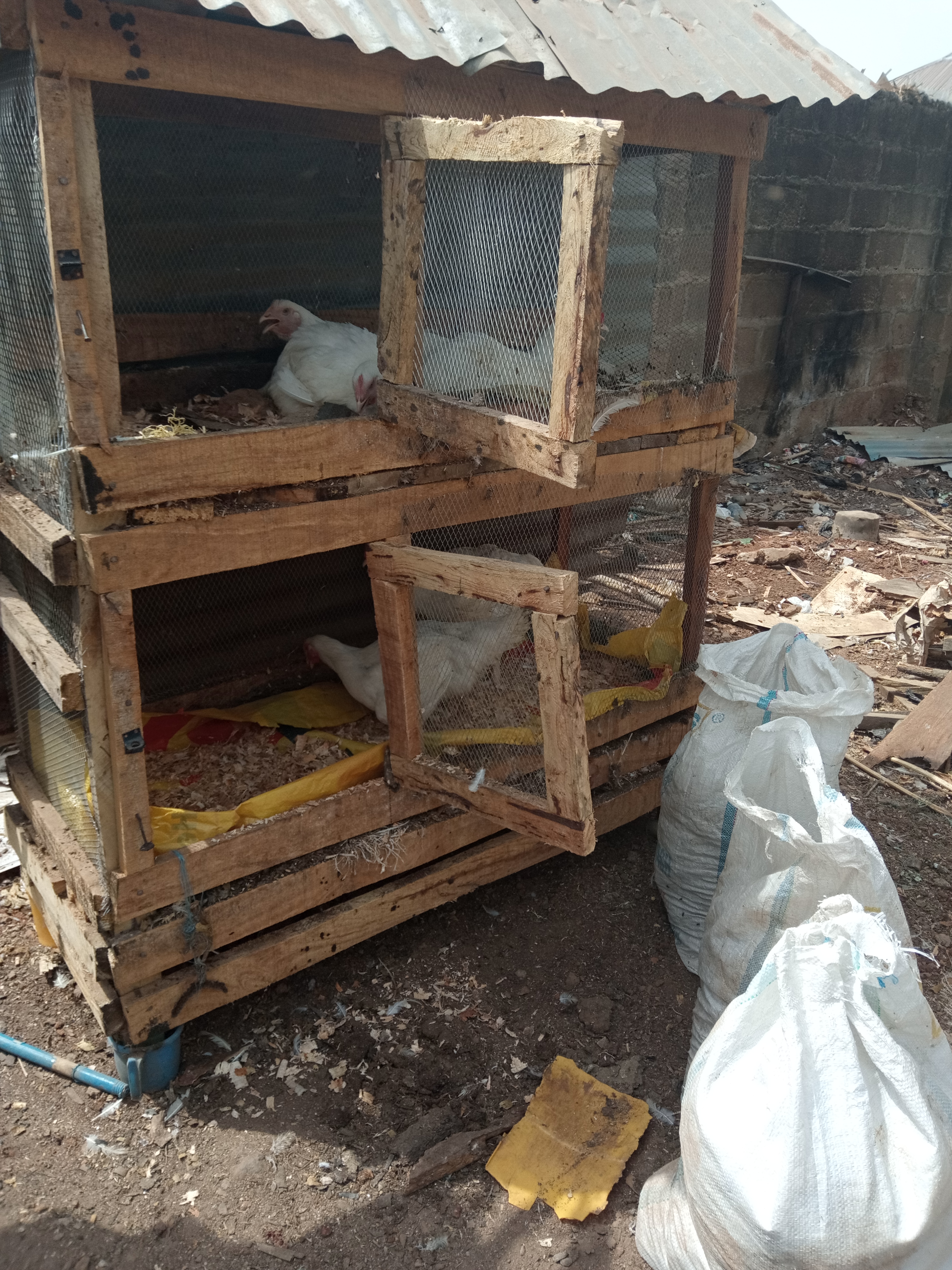 ---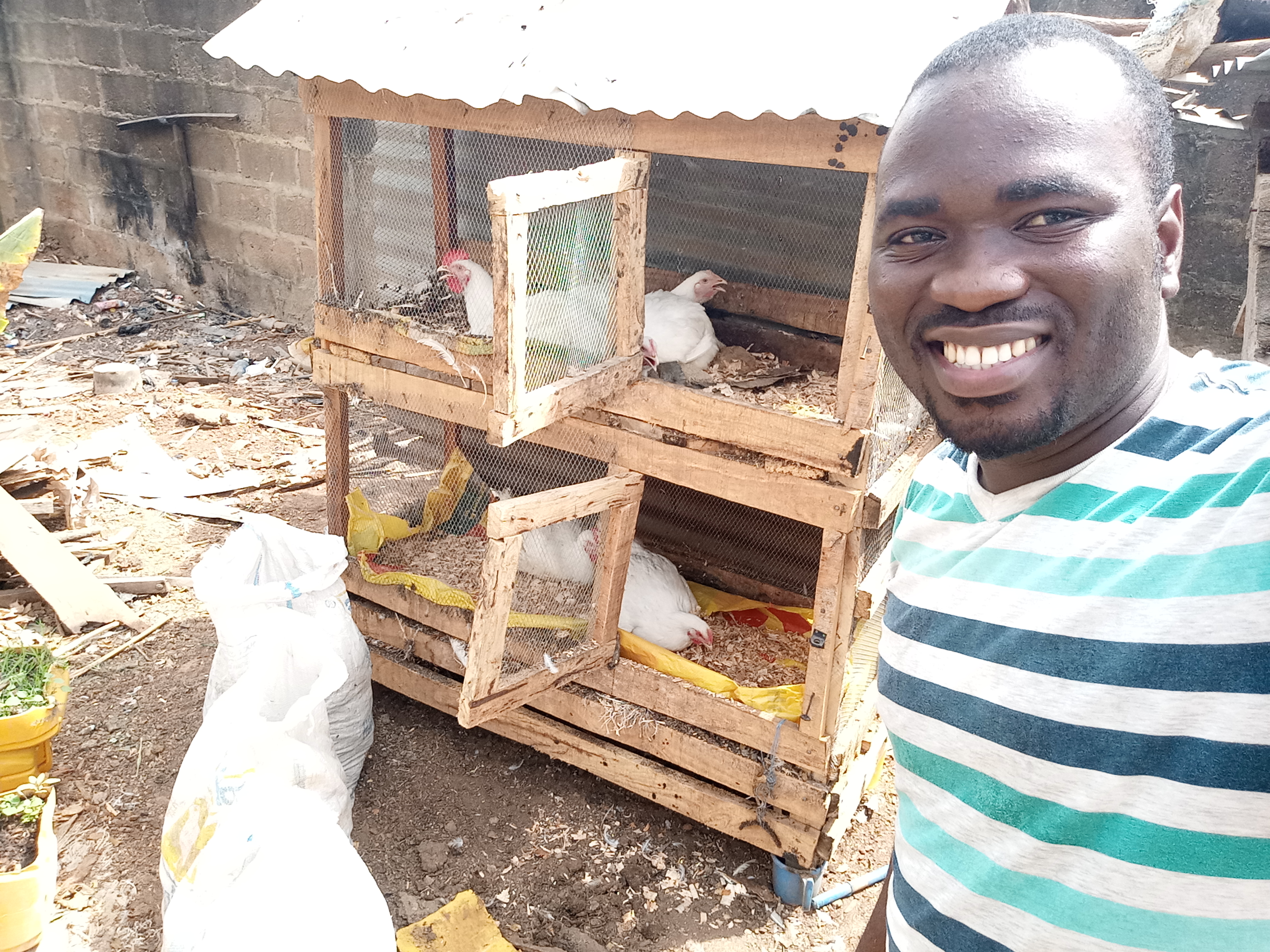 After the last Step I made, I finally created a space to put them and tied them. I will be checking it by the next two weeks. It would have been ready and riped for usage then. I would have prefer to put them under a tree or a cool temperature shaded place. But I have non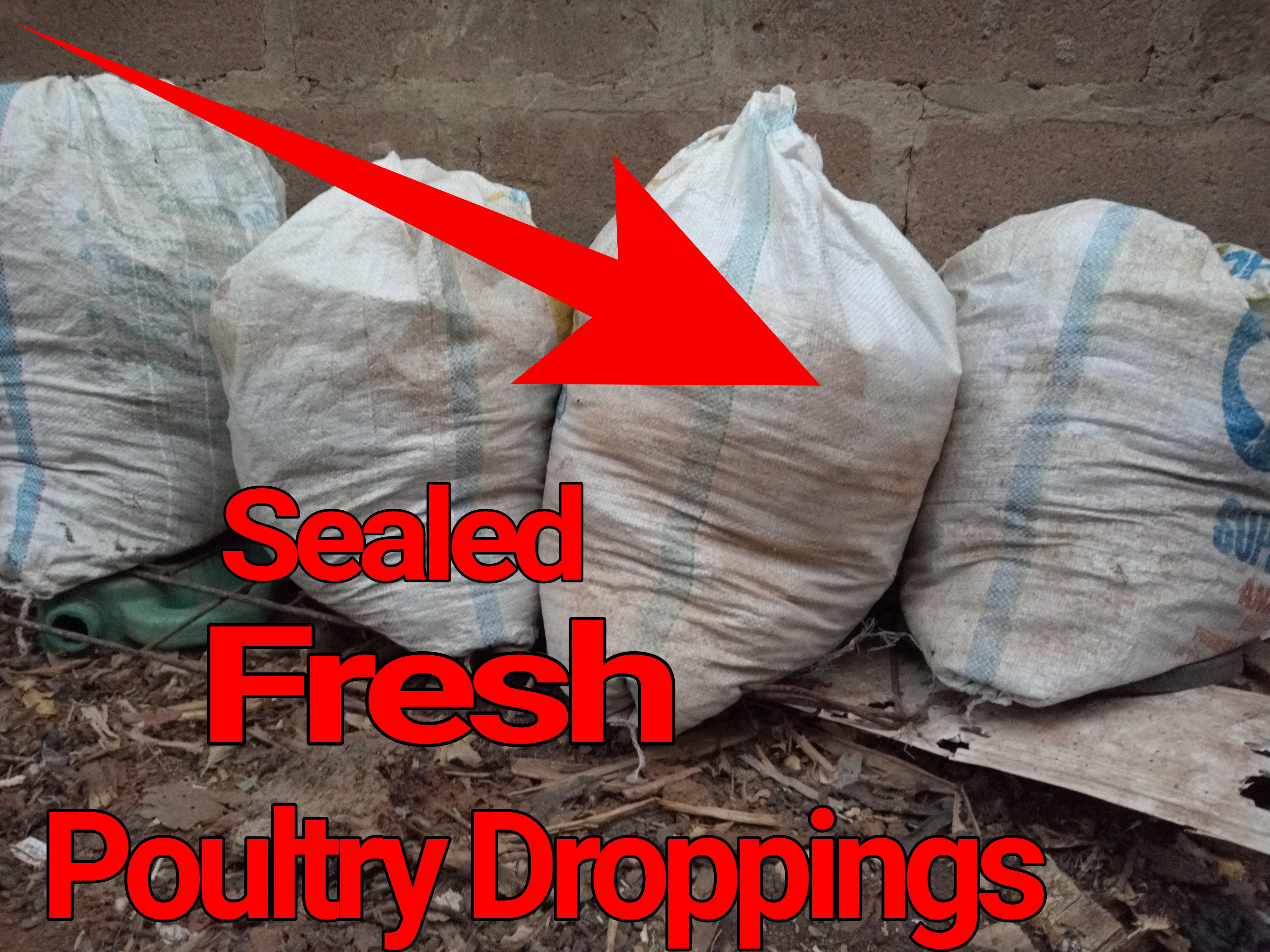 Thanks For Stopping by And checking Out My Blog 📝📖🗒️
---
Happy New Year To Everyone Through Out The Globe 💞💯🎄🎋🎊🎉
---
Original content by me, @mattsanthonyit
---
Please important note▶️, order than any stated link in my post otherwise every other photographs used in my posts are originally taken and owned by me @mattsanthonyit, if you like them and wish to use any of my images please contact me privately. Thanks🔛.
---
🗓️Date Capture: 12/1/2020. 📸Medium capture: Infinix Note5 Smartphone. 🌍Location: Ilorin.Kwara State. Nigeria. 🕰️Time: 7:15pm ⚡Posted with: steempress.org
---
If you actually like what you see😃😄😉,watch📷📺📸 and read📖📋 I would equally be grateful for an upvote♥️⚡ a very cool comment under my comment box or a resteem 🌀😏 for everyone to see ... and perhaps maybe you would like to follow me for more of my Post to show on your own feeds. Don't miss any of my Post.🔝. Special thanks to @dbvoter , @dbcommunity, @appreciator, @upmewhale, @curangle , @ocd team, and all who put big smiles on my face with Auto Upvote for always being supportive to me 💞💯.
---
Thank you for visiting my blog.
---
You Can As Well Join Me On Other Social Platform.
Twitter:
Check out Matthew O. Akinlotan [steemit @mattsanthonyit ] (@mattsanthonyit): https://twitter.com/mattsanthonyit?s=09
---
Instagram:
https://instagram.com/officialoluwagb...
---
YouTube:
[https://m.youtube.com/channel/UCPBPk8al3dnLy5xAWnbWT1w
---
Facebook:
( https://mobile.facebook.com/akinlotan...)
---
Steemit:
---
⬇️⬇️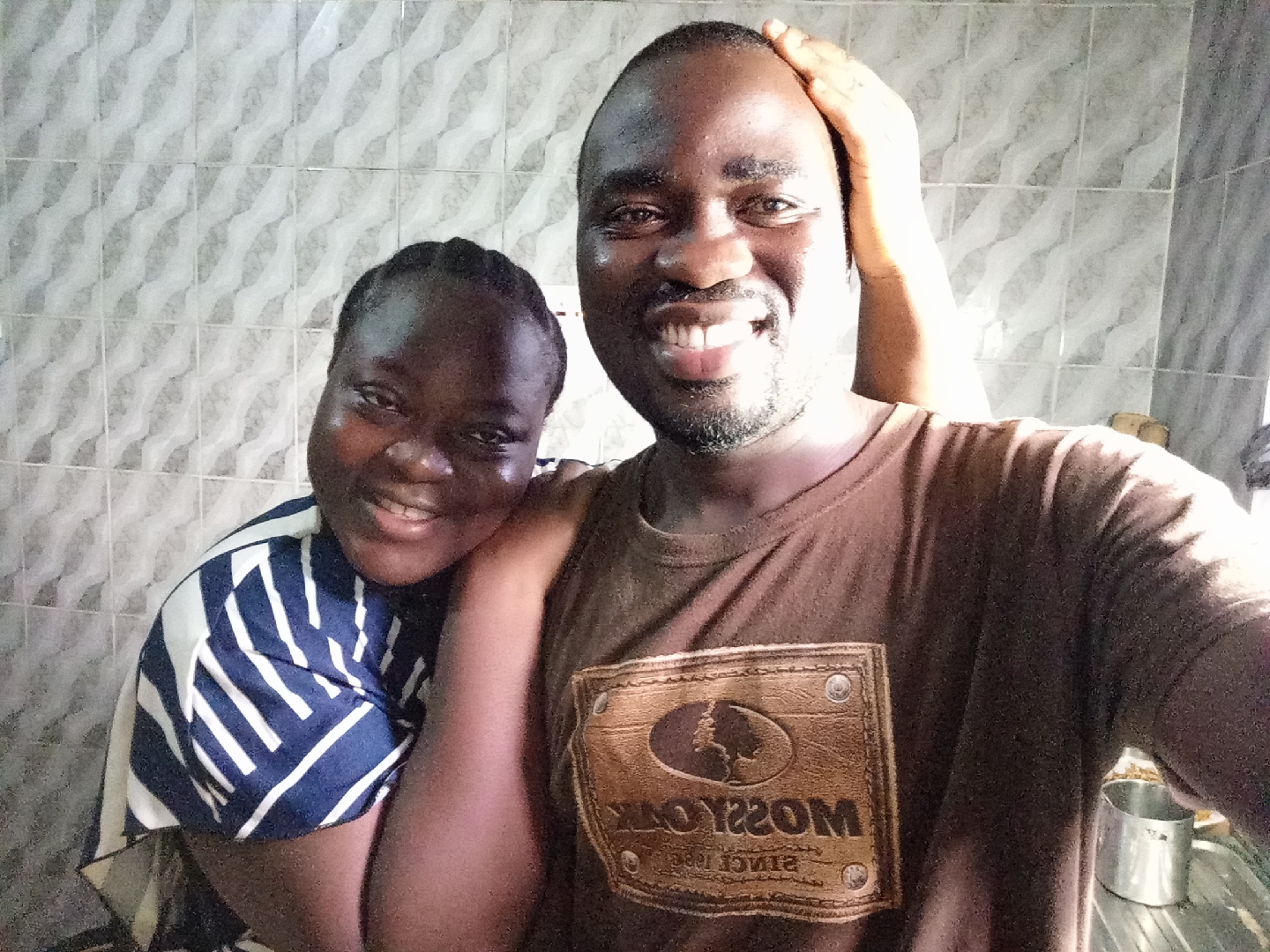 Matthew is a farmer and lover of steem. Steem has really helped my life to grow more healthier than I was, Steem testimony. I'm a Dad, husband and a hustler. Farmer who loves animals, he practice what he preaches . He is also a Photographer, Traveller , Mr Chef ( Loves Cooking) and above all, he is a blogger and a vlogger♣️♠️