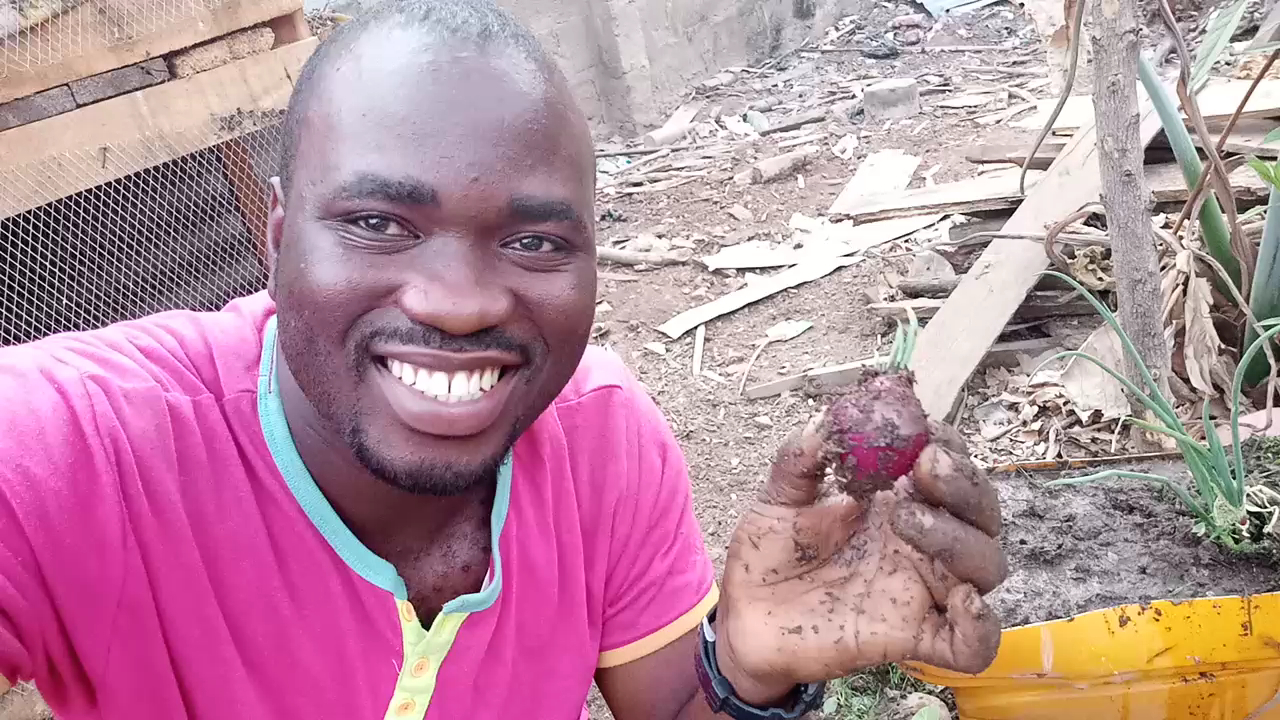 Hello Everyone 💕 💞,
Did You Know Red Onions Has Much SweetenerSweetener When Uprooted Freshly
Once upon a time when I always dream to be a great farmer and to explore more knowledge around the world and stay focus as a father to be and also as a farmer as well. I saw this earlier when I was in the Northern part of the country where I schooled and I saw the way both red onions and white onions are bagged and packaged.
I thought to myself that one day I will grow this type of crop as well. After so many years I came to my senses to at least made a positive move on my dream so far and I had it in my head that way. I went to my neighbors to ask for their unused water keg which was Yellow Colour and I used my knife to cut it into halves the pour little loamy soil and mixed with Poultry droppings in it as well. Leaving it for two days for more reaction to take then I played my red onions.
Procedures In Planting Red Onions 🌰🌰
I really found out that in every possible way in crops we have the head and the tail. Not just in crops alone even in humans too, we have the father and the mother which in other words serves as the head and the tail. So, likewise when you want to go for the red Onions Planting, you have to really calm down and identify the head and the tail. In which you will turn the head facing up and the tail facing down to the soil.
It will definitely be in touch with the soil at the end of the planting because you will have to hand press it down more to have a good contact with the soil.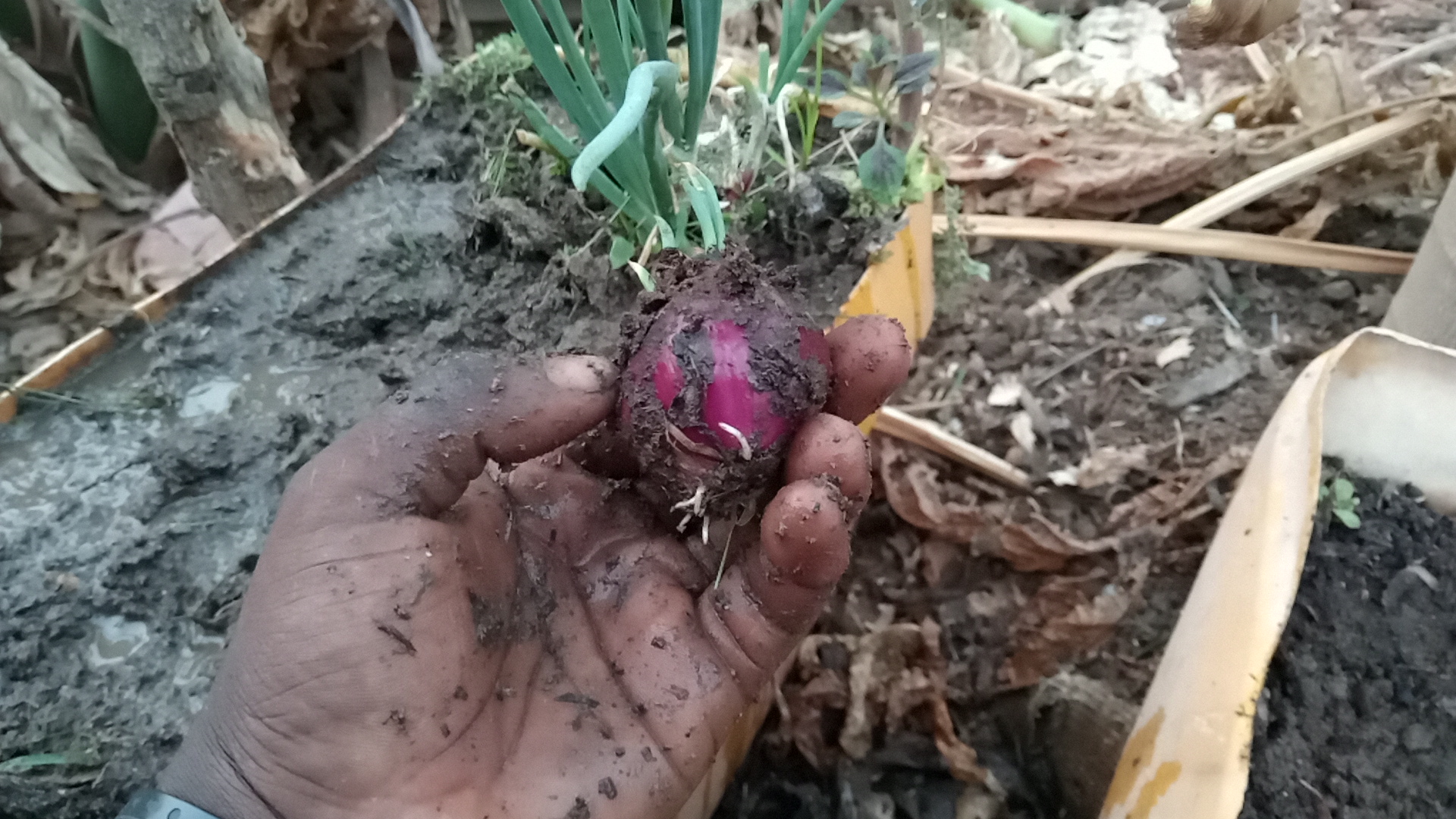 ---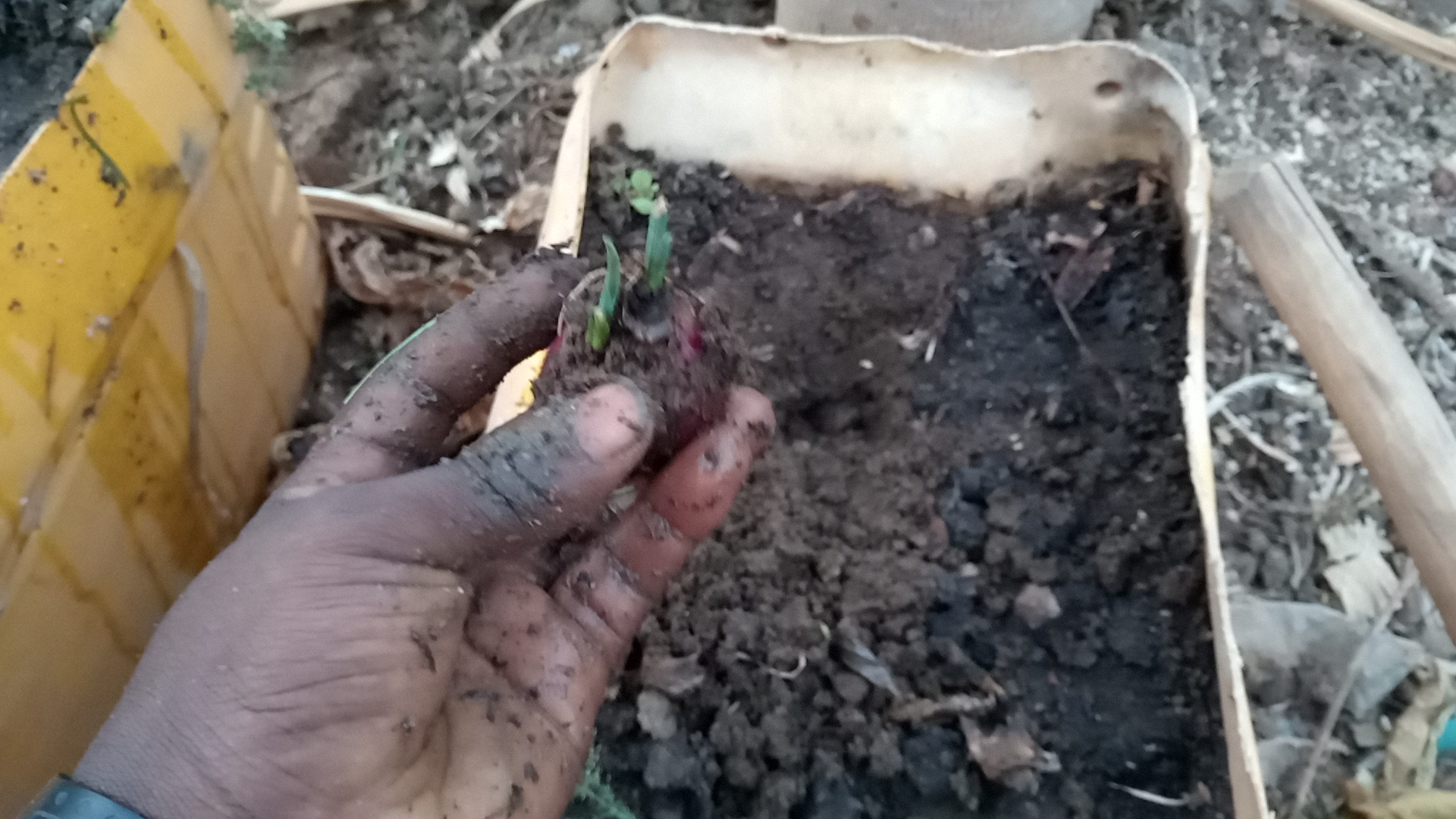 This is actually how it will be inside the soil. The head face up and the tail face down.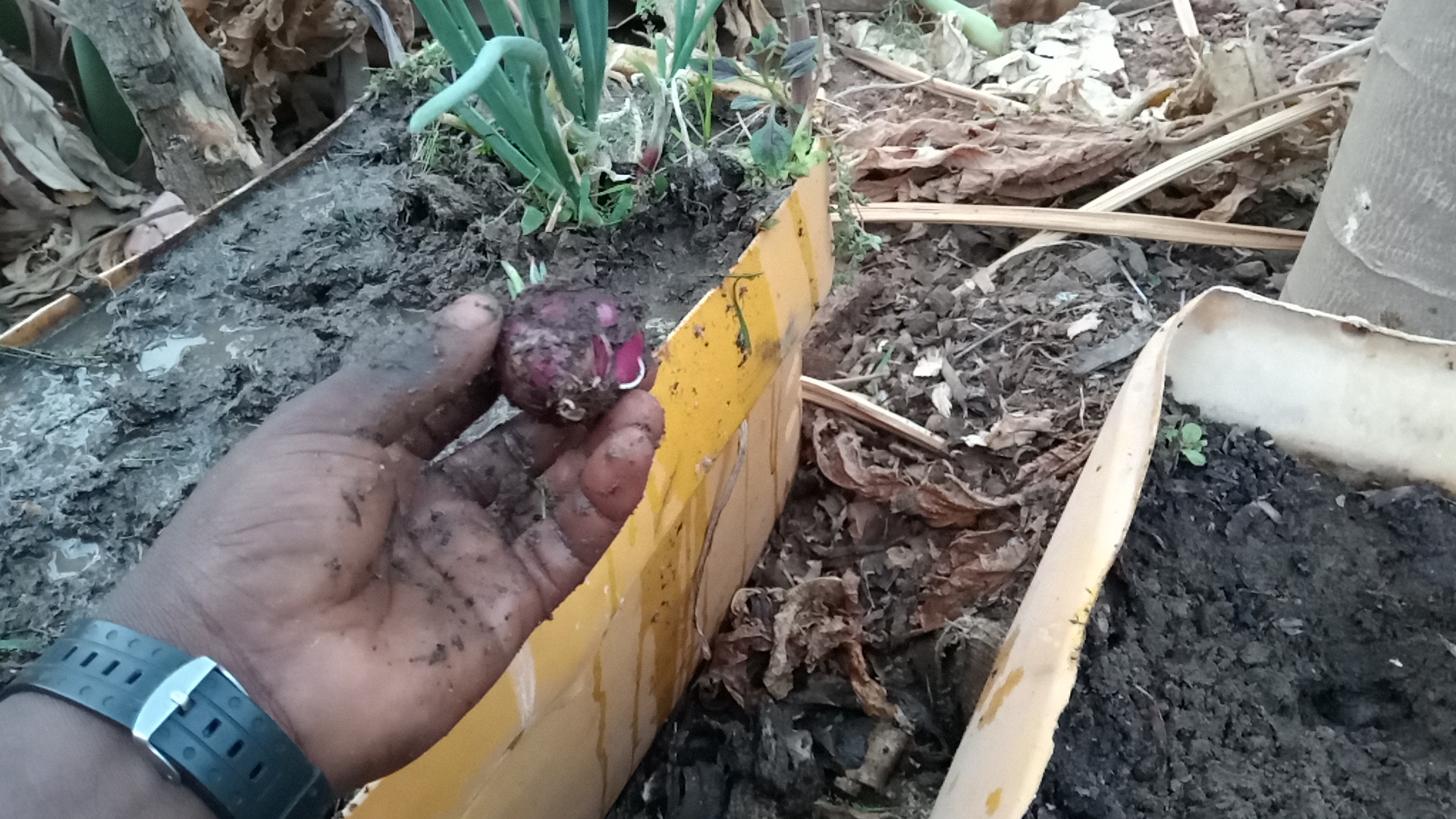 ---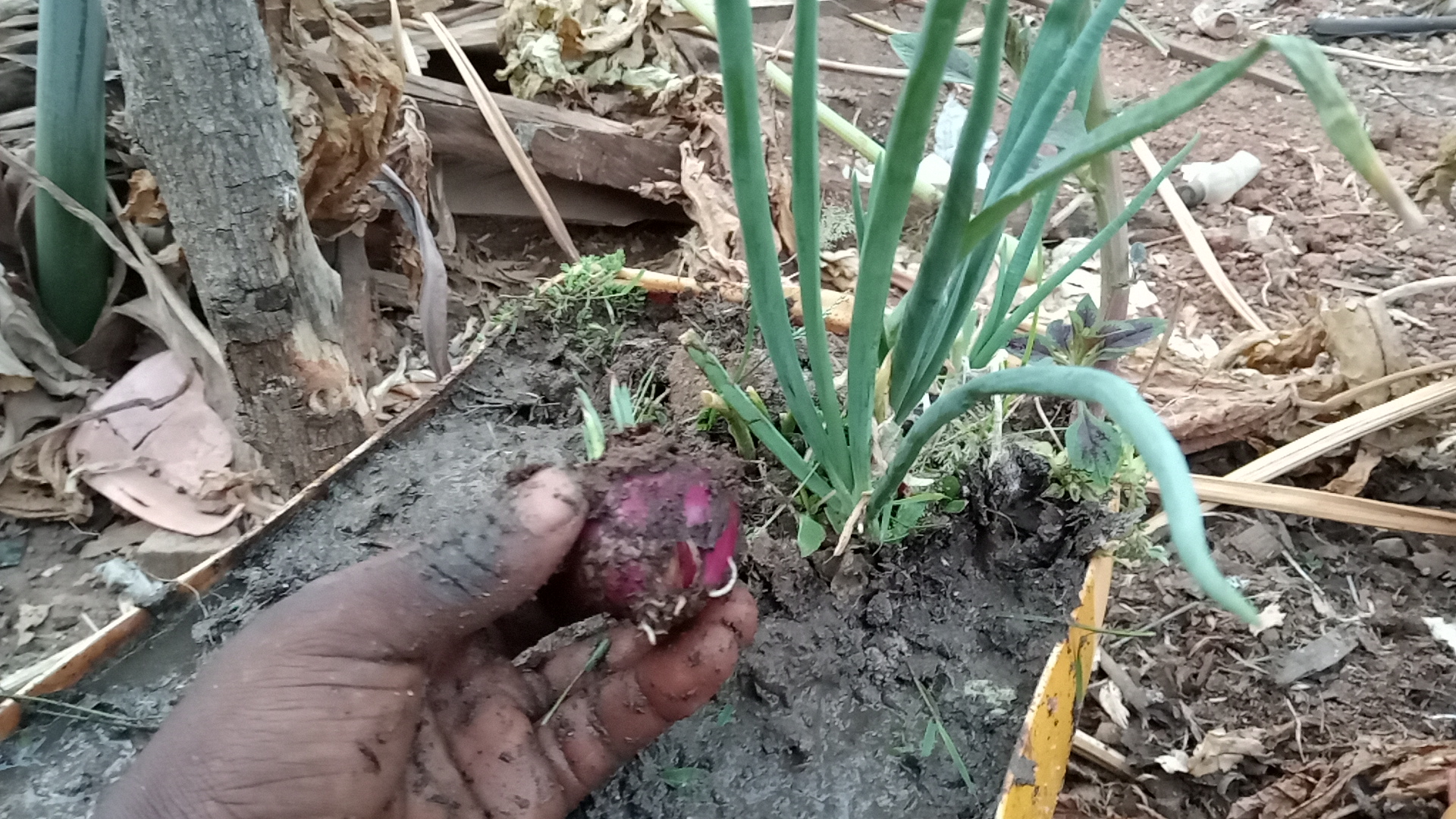 Sometimes, you have to face the work so dirty. Crop Farming may be somehow stressful sometimes but you have to do it and Practice it more so you can Succeed better and be at your best.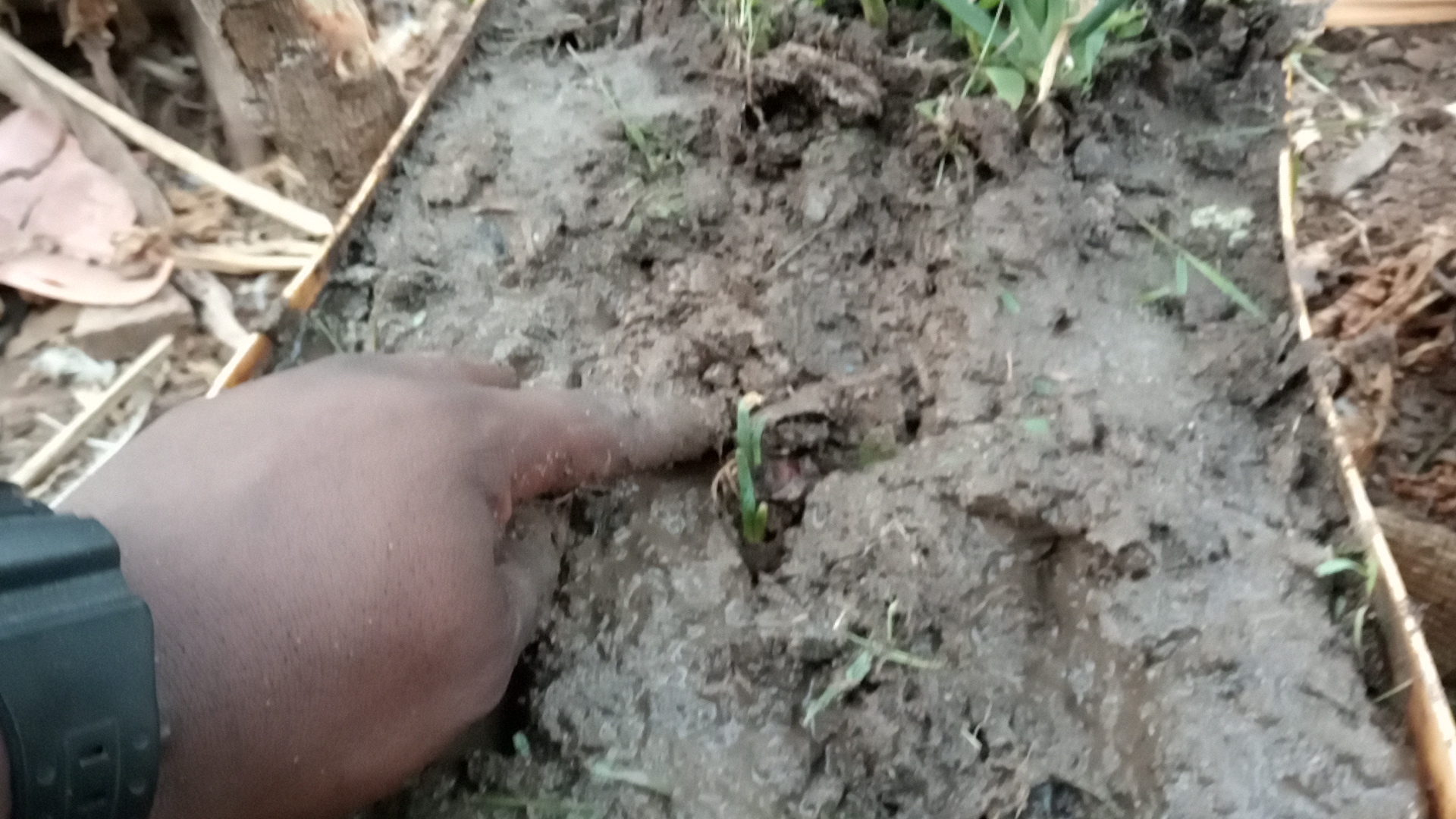 ---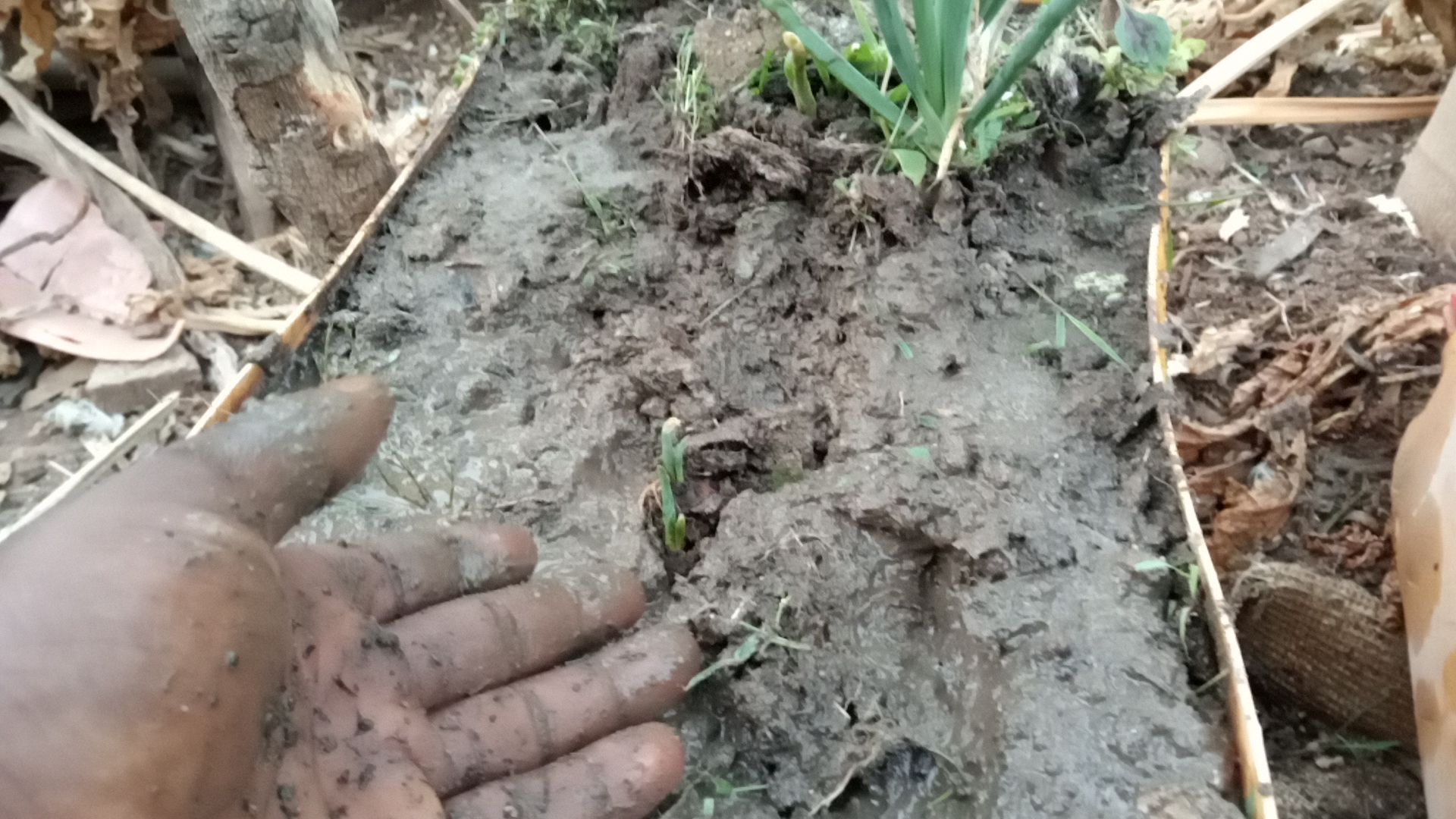 ---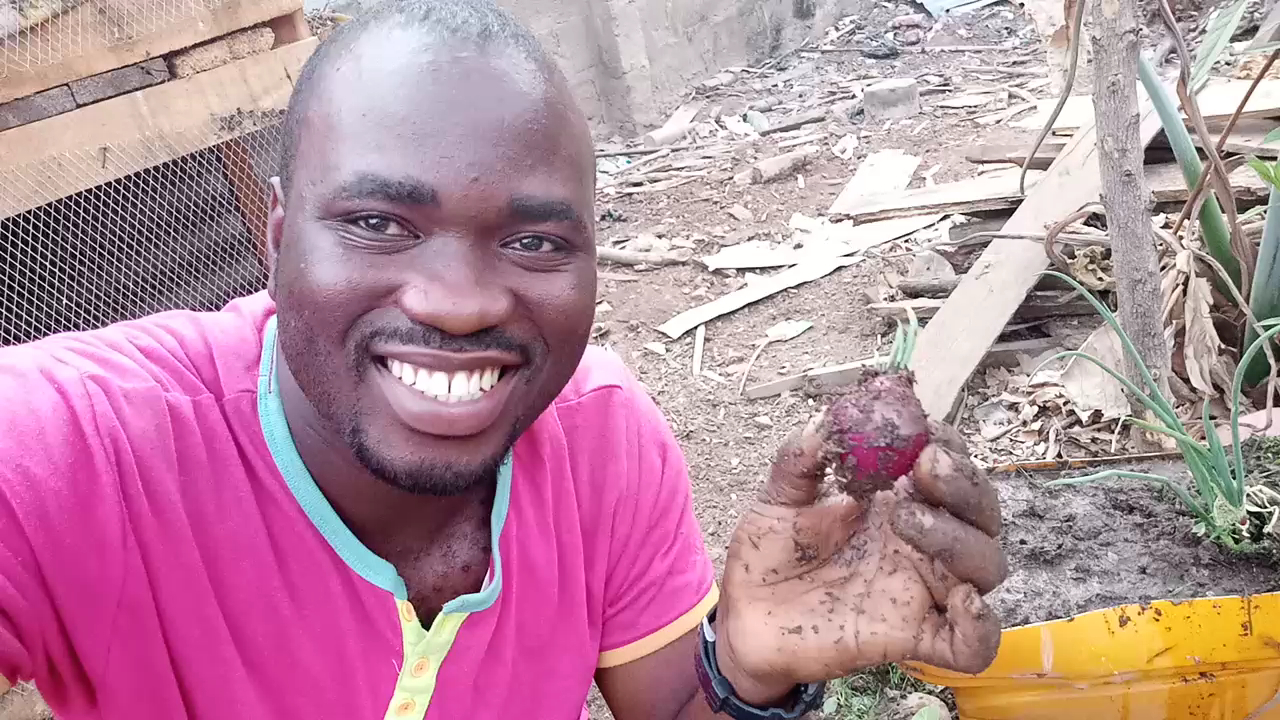 ---
Thanks For Stopping by And checking Out My Blog 📝📖🗒️
---
Original content by me, @mattsanthonyit
---
Please important note▶️, order than any stated link in my post otherwise every other photographs used in my posts are originally taken and owned by me @mattsanthonyit, if you like them and wish to use any of my images please contact me privately. Thanks🔛.
---
🗓️Date Capture: 23/1/2020. 📸Medium capture: Infinix Note5 Smartphone. 🌍Location: Ilorin.Kwara State. Nigeria. 🕰️Time: 9:30am ⚡Posted with: steempress.org
---
If you actually like what you see😃😄😉,watch📷📺📸 and read📖📋 I would equally be grateful for an upvote♥️⚡ a very cool comment under my comment box or a resteem 🌀😏 for everyone to see ... and perhaps maybe you would like to follow me for more of my Post to show on your own feeds. Don't miss any of my Post.🔝. Special thanks to all who put big smiles on my face with Auto Upvote for always being supportive to me 💞💯.
---
Thank you for visiting my blog.
---
You Can As Well Join Me On Other Social Platform.
Twitter:
Check out Matthew O. Akinlotan [steemit @mattsanthonyit ] (@mattsanthonyit): https://twitter.com/mattsanthonyit?s=09
---
Instagram:
https://instagram.com/officialoluwagb...
---
YouTube:
[https://m.youtube.com/channel/UCPBPk8al3dnLy5xAWnbWT1w
---
Facebook:
( https://mobile.facebook.com/akinlotan...)
---
Steemit:
---
⬇️⬇️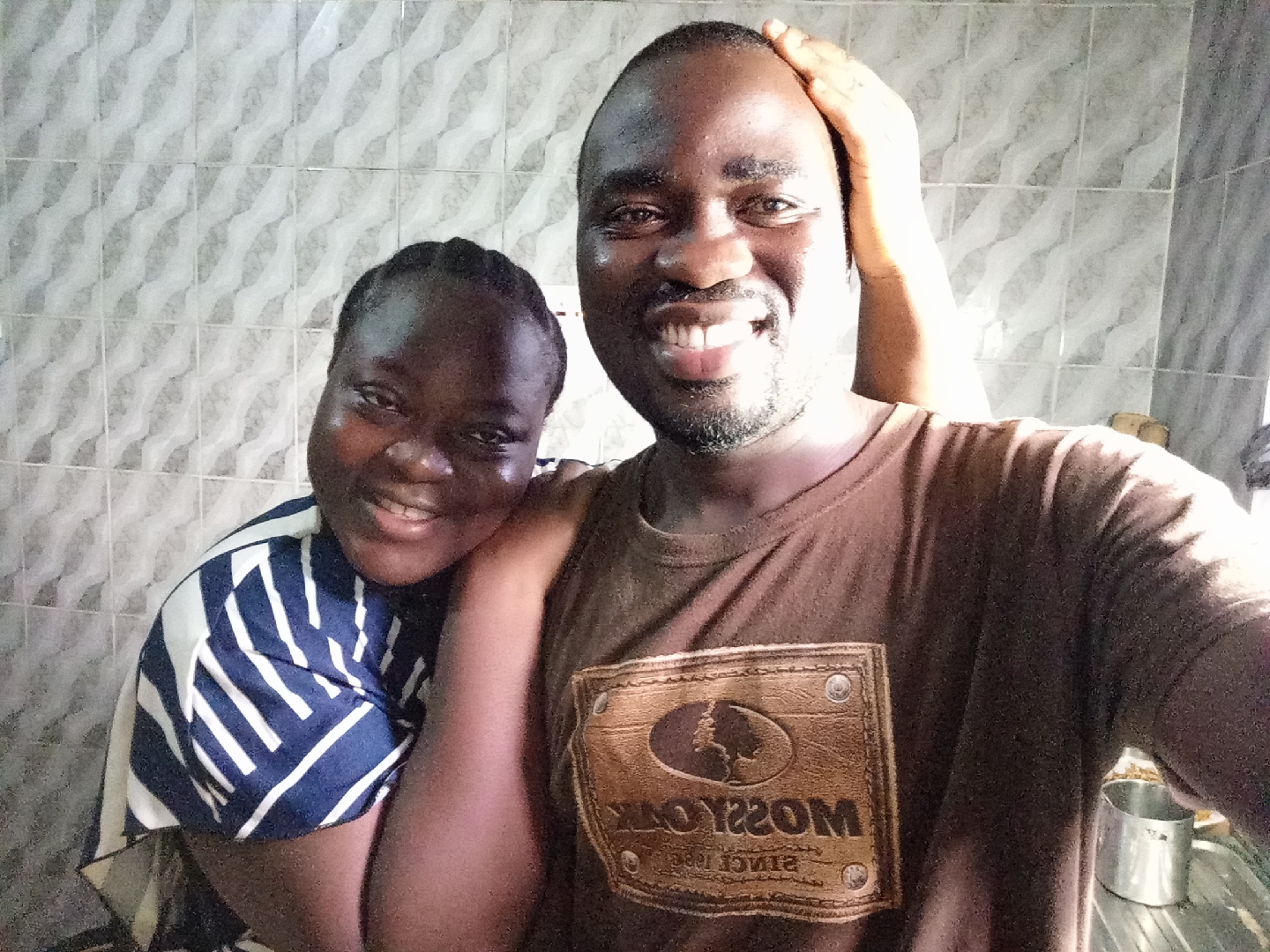 Matthew is a farmer and lover of steem. Steem has really helped my life to grow more healthier than I was, Steem testimony. I'm a Dad, husband and a hustler. Farmer who loves animals, he practice what he preaches . He is also a Photographer, Traveller , Mr Chef ( Loves Cooking) and above all, he is a blogger and a vlogger♣️♠️