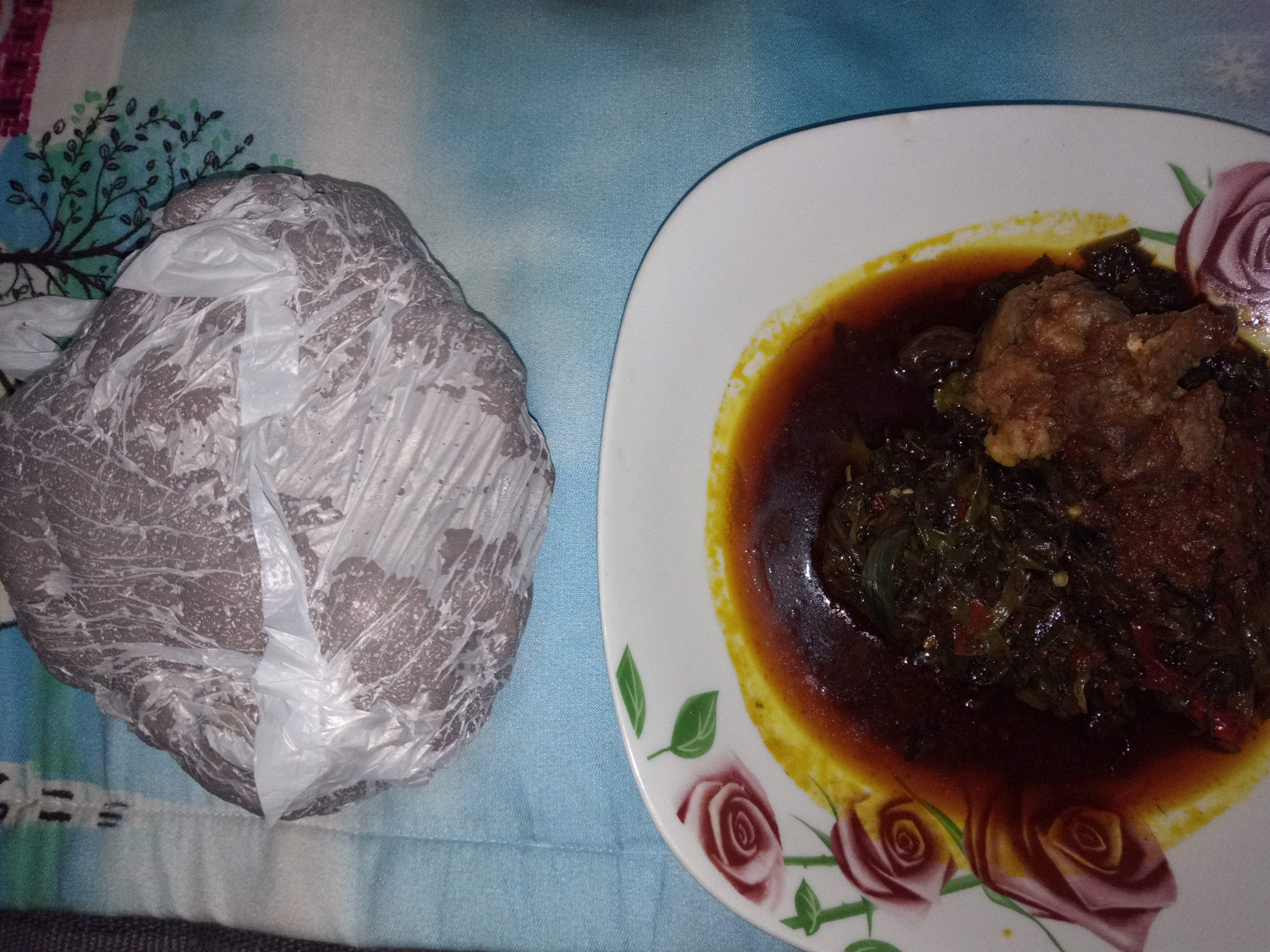 Hello Everyone 💕💞,
Since you all know more about the type of Vegetable we have and what they work for, now you must know how to prepare them individually because they have different pattern and methods of Vegetable Soup Preparation before consuming them.
I did a comprehensive food preparation on how to cook Yoruban Bologi Vegetable Soup few hours ago. Now it is the turn of the Plantain Flour Paste.
How To Make Plantain Flour Paste Preparation.
As the name implies paste, but before you reach the paste step you must first of all put your clean pot on the gas cooker and add your required lever of water quantity. It depends on your taste. Then before the water get boiled you must sieve the Plantain Flour which you have gotten to reduce the risk of shaft and dirty. After that you add your Plantain Flour into the boiling pot and stir so well to avoid small balls inside the already going on Plantain flour paste but still on the fire. Then add more Plantain Flour to make it looks more harder and thicker on the fire. Then you cover it, till it get more solid . Within a short time the food is ready.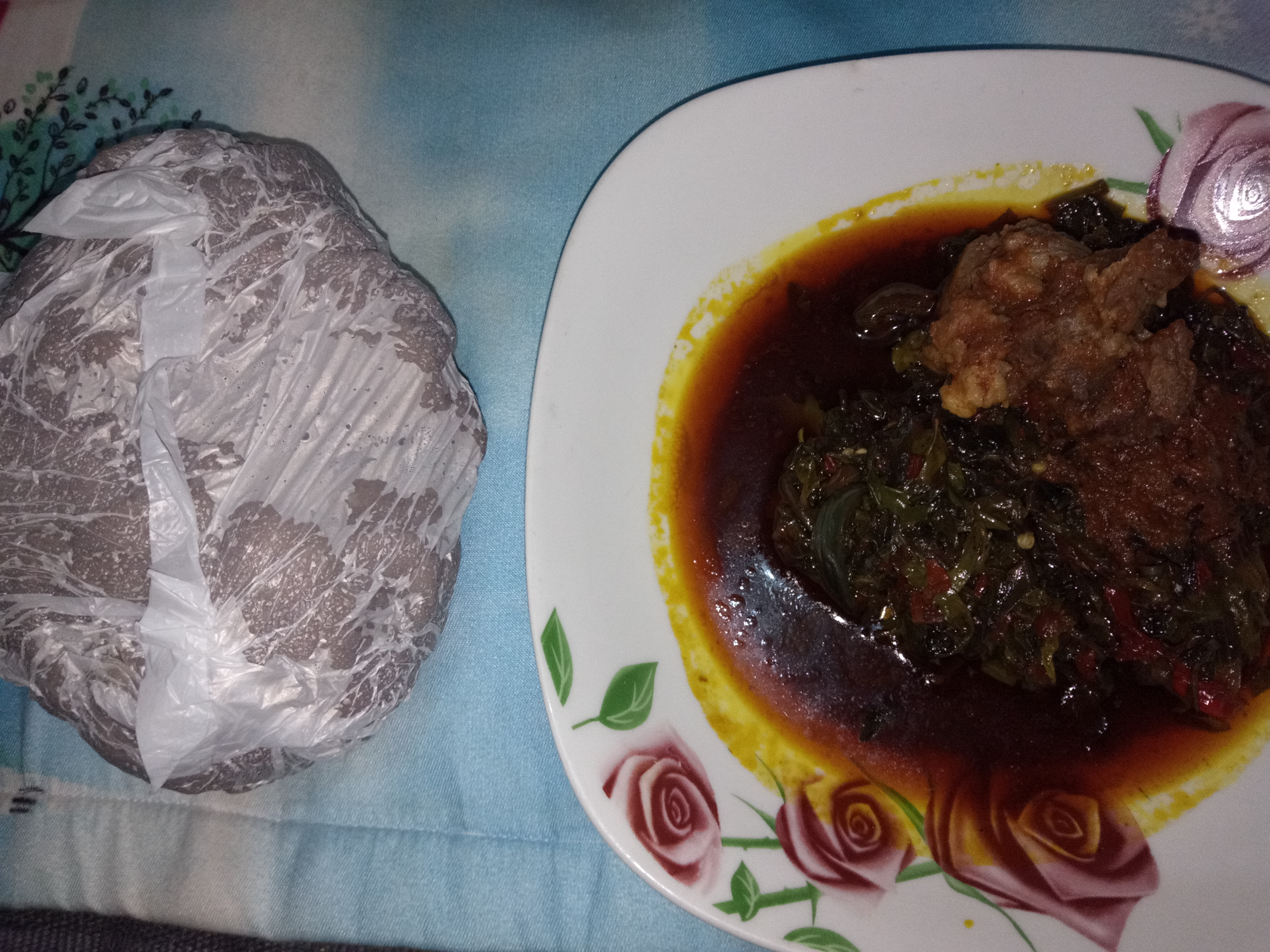 ---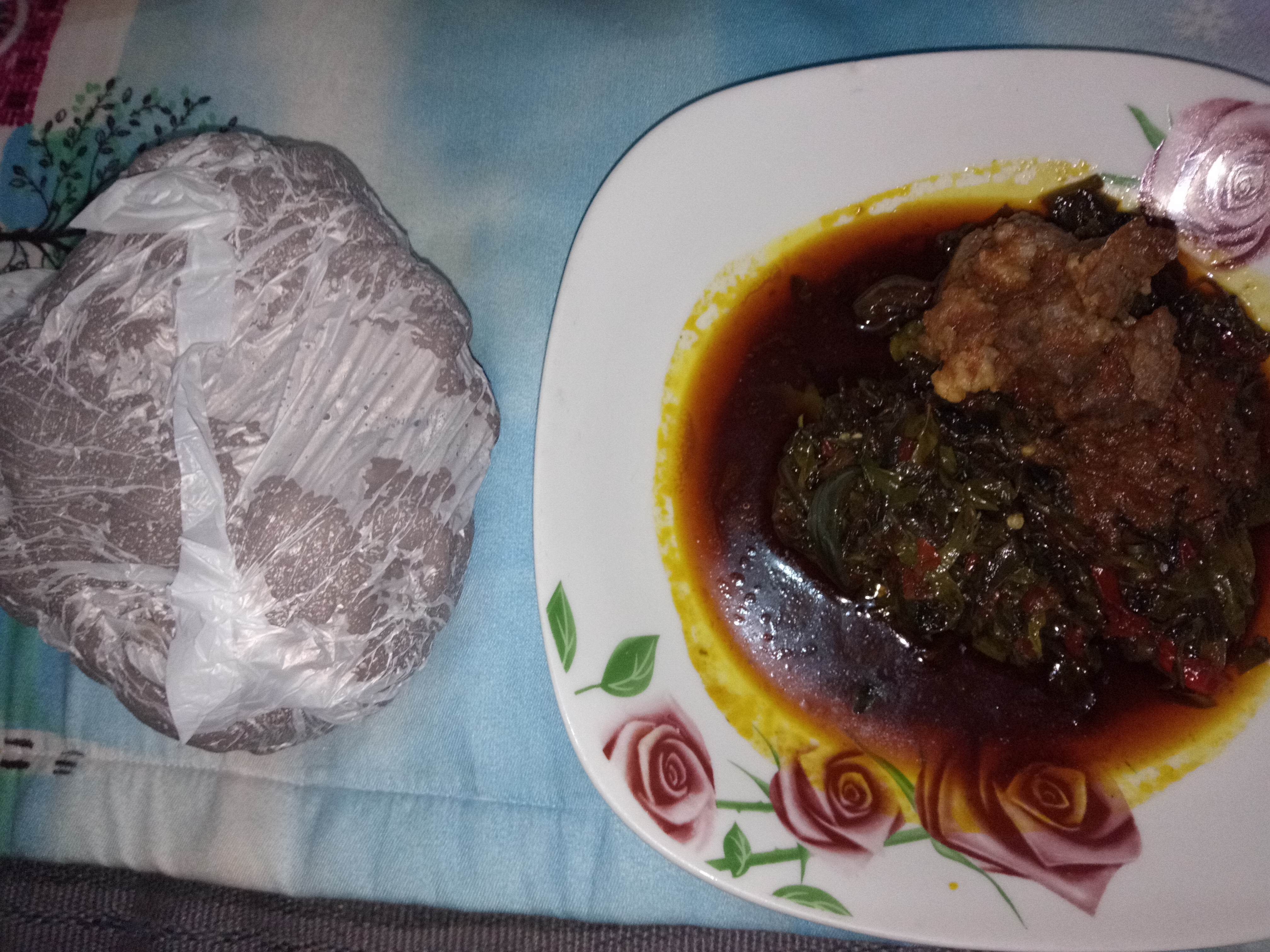 This kind of meal can be eaten anytime of the day. When you have an energy work to do. It awesome and perfect for you. Although I made this meal this evening for my family.
Thanks For Stopping by And checking Out My Blog 📝📖🗒️
---
Original content by me, @mattsanthonyit
---
Please important note▶️, order than any stated link in my post otherwise every other photographs used in my posts are originally taken and owned by me @mattsanthonyit, if you like them and wish to use any of my images please contact me privately. Thanks🔛.
---
🗓️Date Capture: 24/1/2020. 📸Medium capture: Infinix Note5 Smartphone. 🌍Location: Ilorin.Kwara State. Nigeria. 🕰️Time: 9:45pm ⚡Posted with: steempress.org
---
If you actually like what you see😃😄😉,watch📷📺📸 and read📖📋 I would equally be grateful for an upvote♥️⚡ a very cool comment under my comment box or a resteem 🌀😏 for everyone to see ... and perhaps maybe you would like to follow me for more of my Post to show on your own feeds. Don't miss any of my Post.🔝. Special thanks to all who put big smiles on my face with Auto Upvote for always being supportive to me 💞💯.
---
Thank you for visiting my blog.
---
You Can As Well Join Me On Other Social Platform.
Twitter:
Check out Matthew O. Akinlotan [steemit @mattsanthonyit ] (@mattsanthonyit): https://twitter.com/mattsanthonyit?s=09
---
Instagram:
https://instagram.com/officialoluwagb...
---
YouTube:
[https://m.youtube.com/channel/UCPBPk8al3dnLy5xAWnbWT1w
---
Facebook:
( https://mobile.facebook.com/akinlotan...)
---
Steemit:
---
⬇️⬇️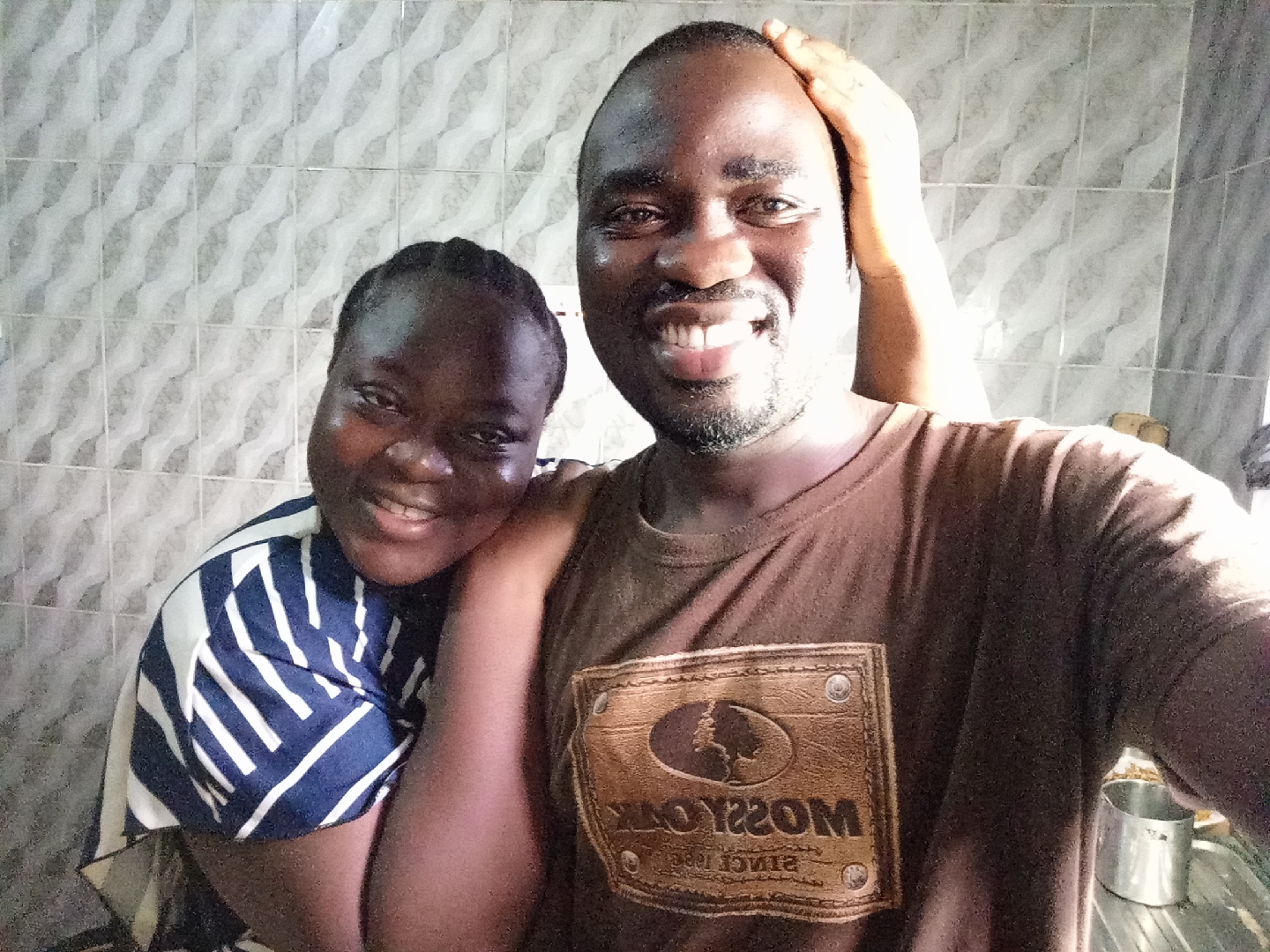 Matthew is a farmer and lover of steem. Steem has really helped my life to grow more healthier than I was, Steem testimony. I'm a Dad, husband and a hustler. Farmer who loves animals, he practice what he preaches . He is also a Photographer, Traveller , Mr Chef ( Loves Cooking) and above all, he is a blogger and a vlogger♣️♠️