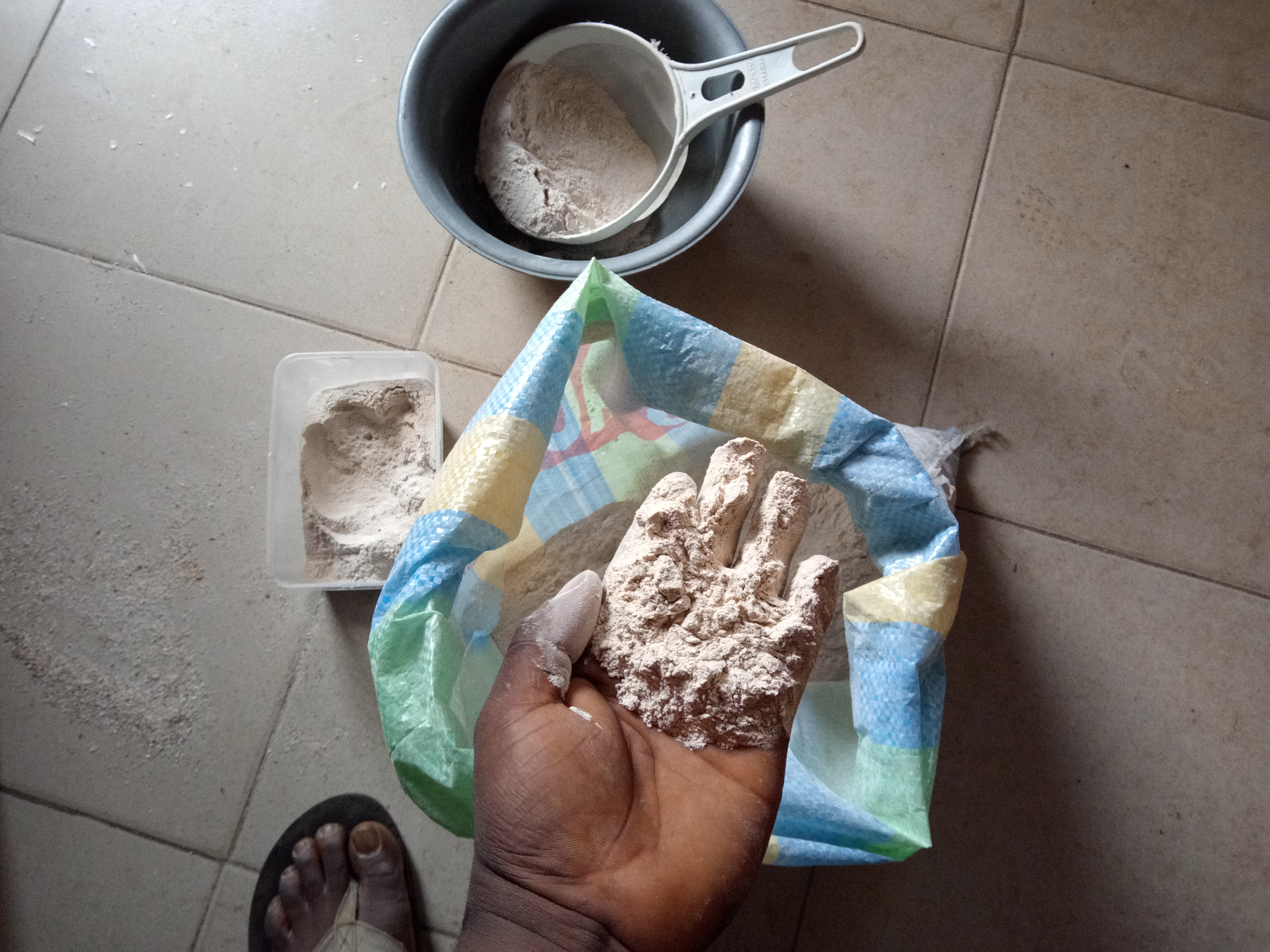 Hello Everyone 💕 💞,
In my last episode of foodie, I mentioned to you how I made the last Process or procedures before getting the final stage of food preparation called Yam Flour. This has to undergo a very long time Process that's why in Agriculture it is not very easy sometimes but people do not know this they come to the farm and buy less than the required amount in tonnes and leave farmers in hunger but nevertheless I will definitely try my best to make this work out again from the last episode.
Processes Before Reaching The Final Stage.
Step 1.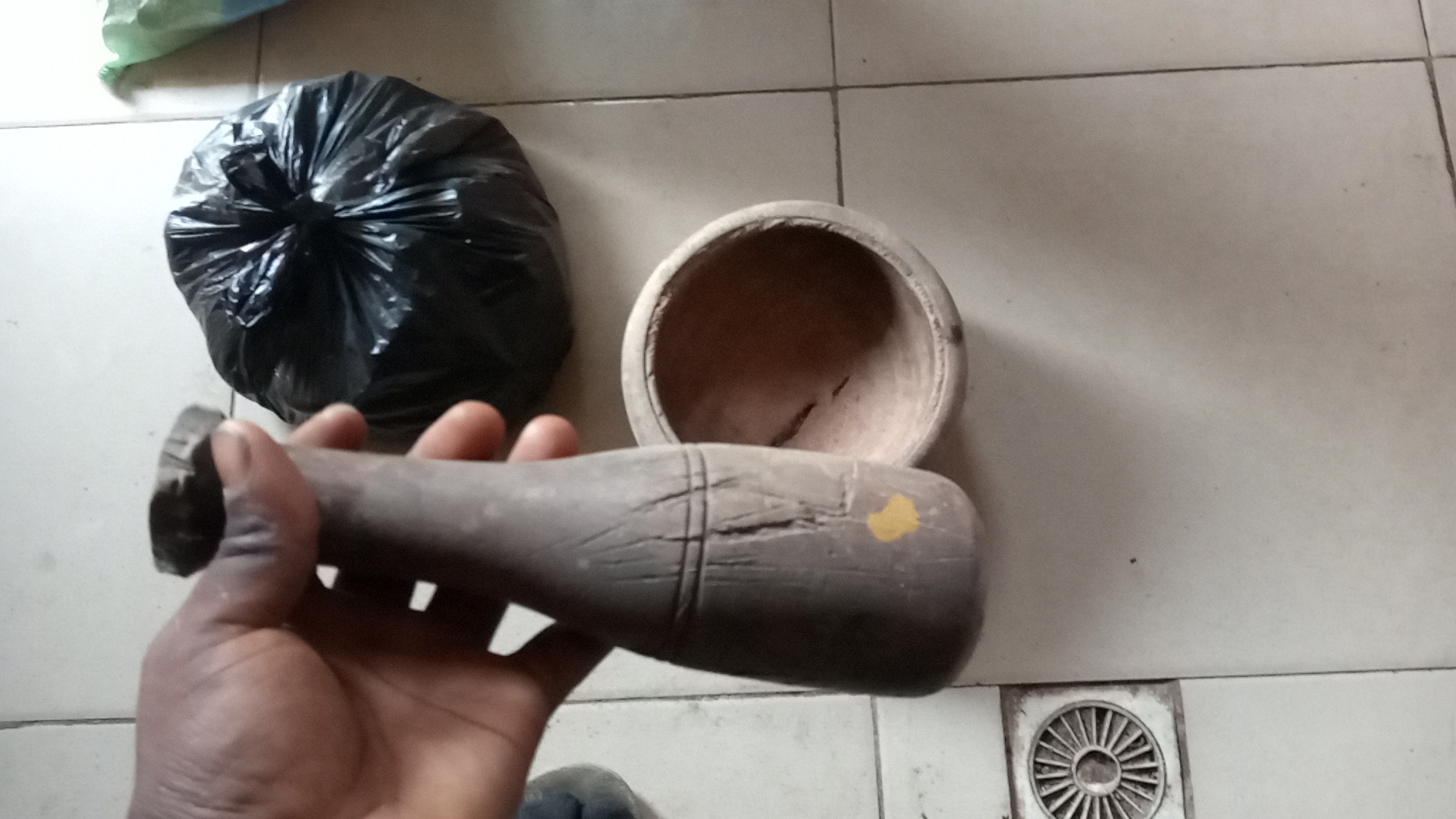 You need a smaller size mortal and Pestle to further break this into smaller pieces because here in my local neighborhood we do not have advance grinding machine for this kind of Foodstuffs so it has to be broken into small pieces. Just like this.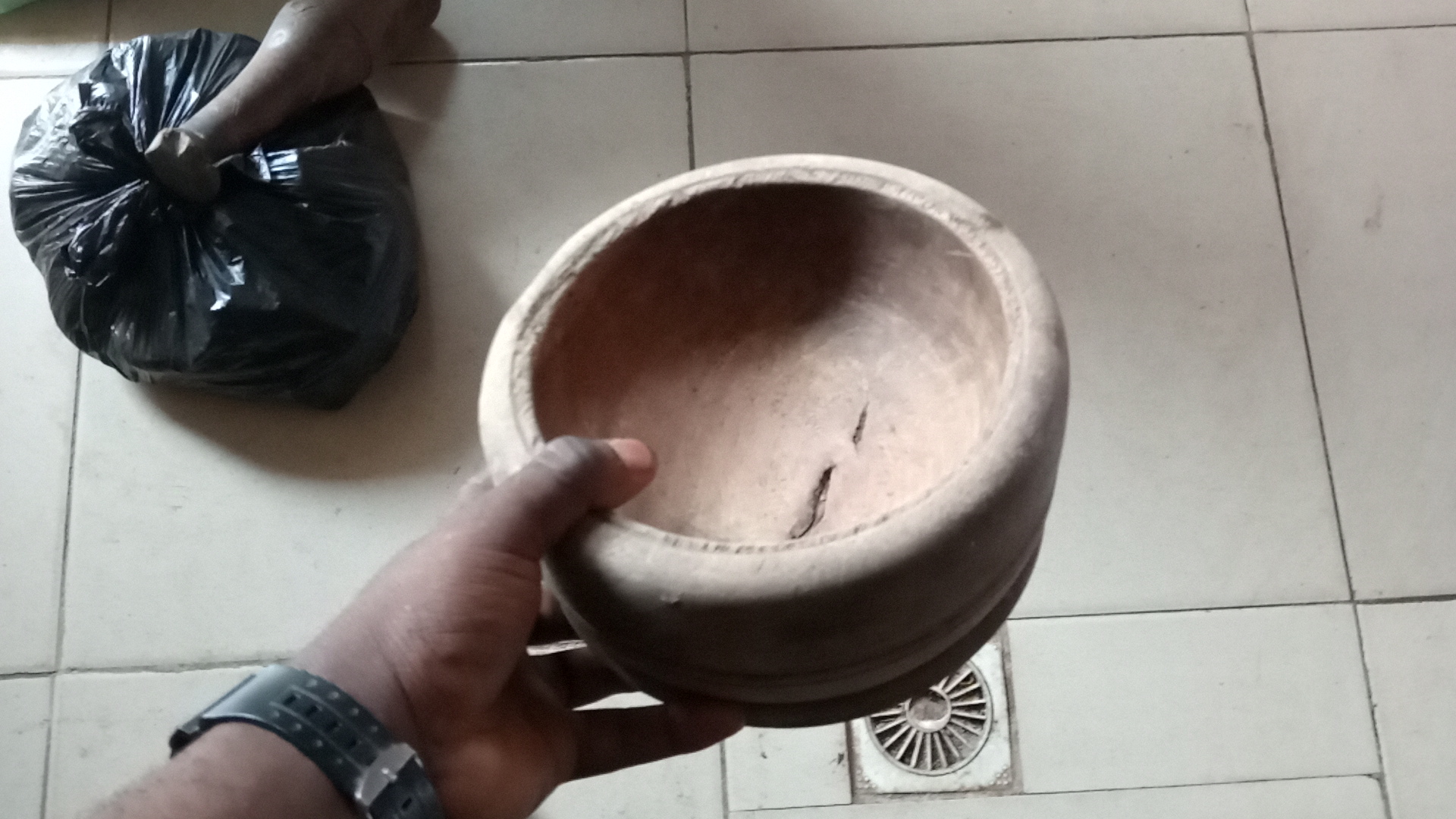 ---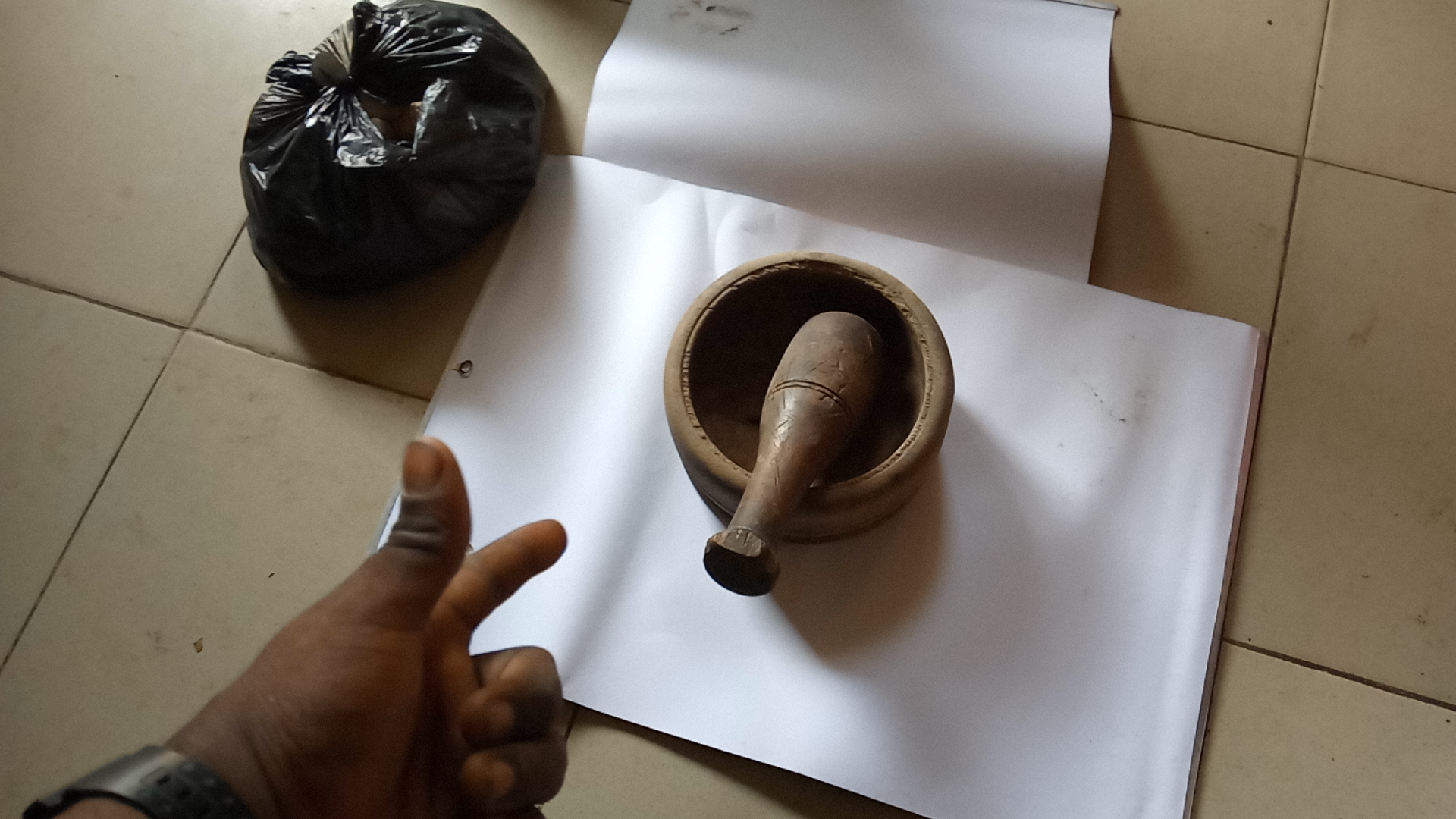 ---
This is the dried Plantain made more than 2 months ago. When you want to do this kind of a food preparation you need to be very clean and Practice personal hygiene. It is very necessary. These are also broken too, into smaller pieces for easy grinding.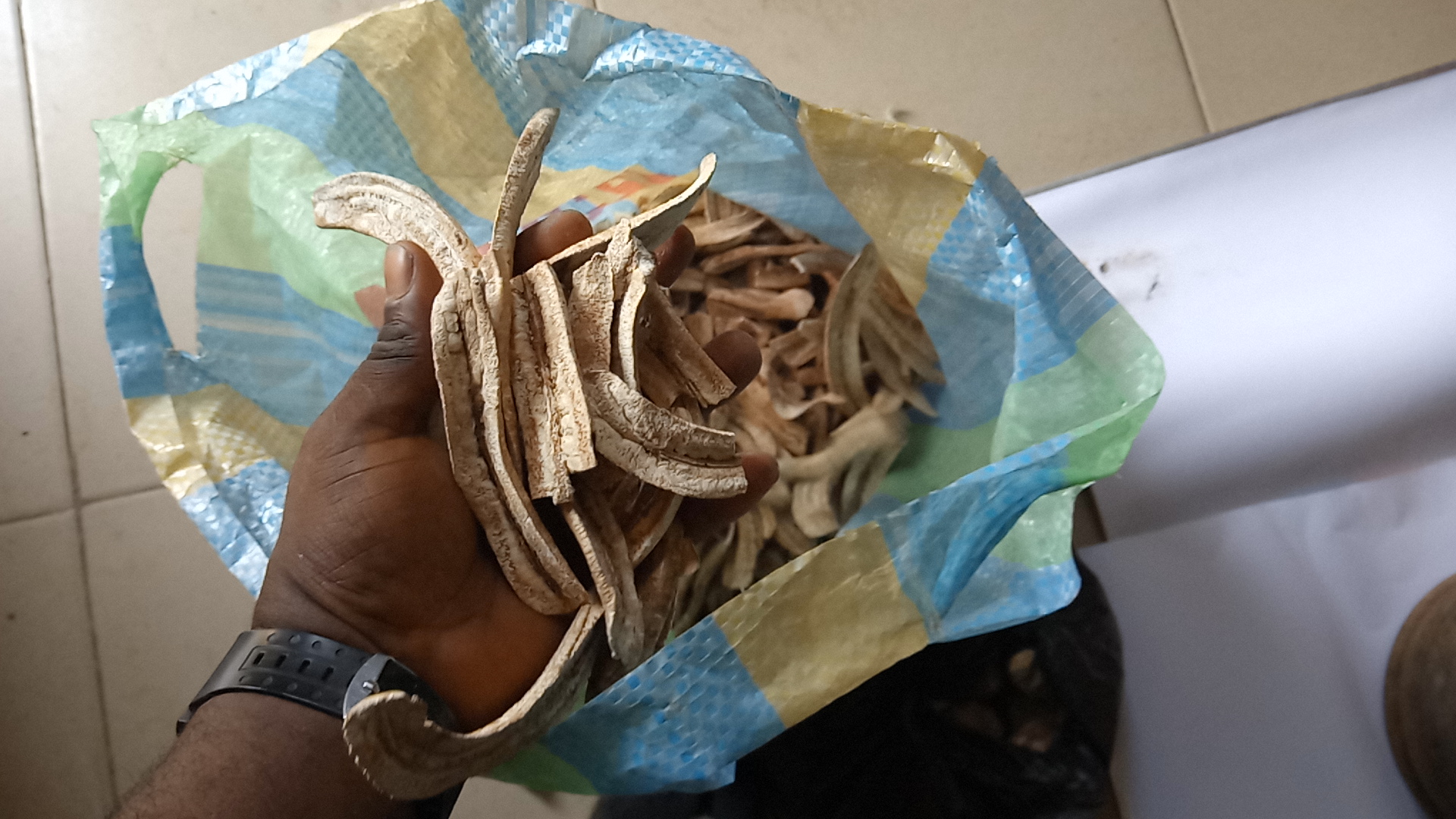 ---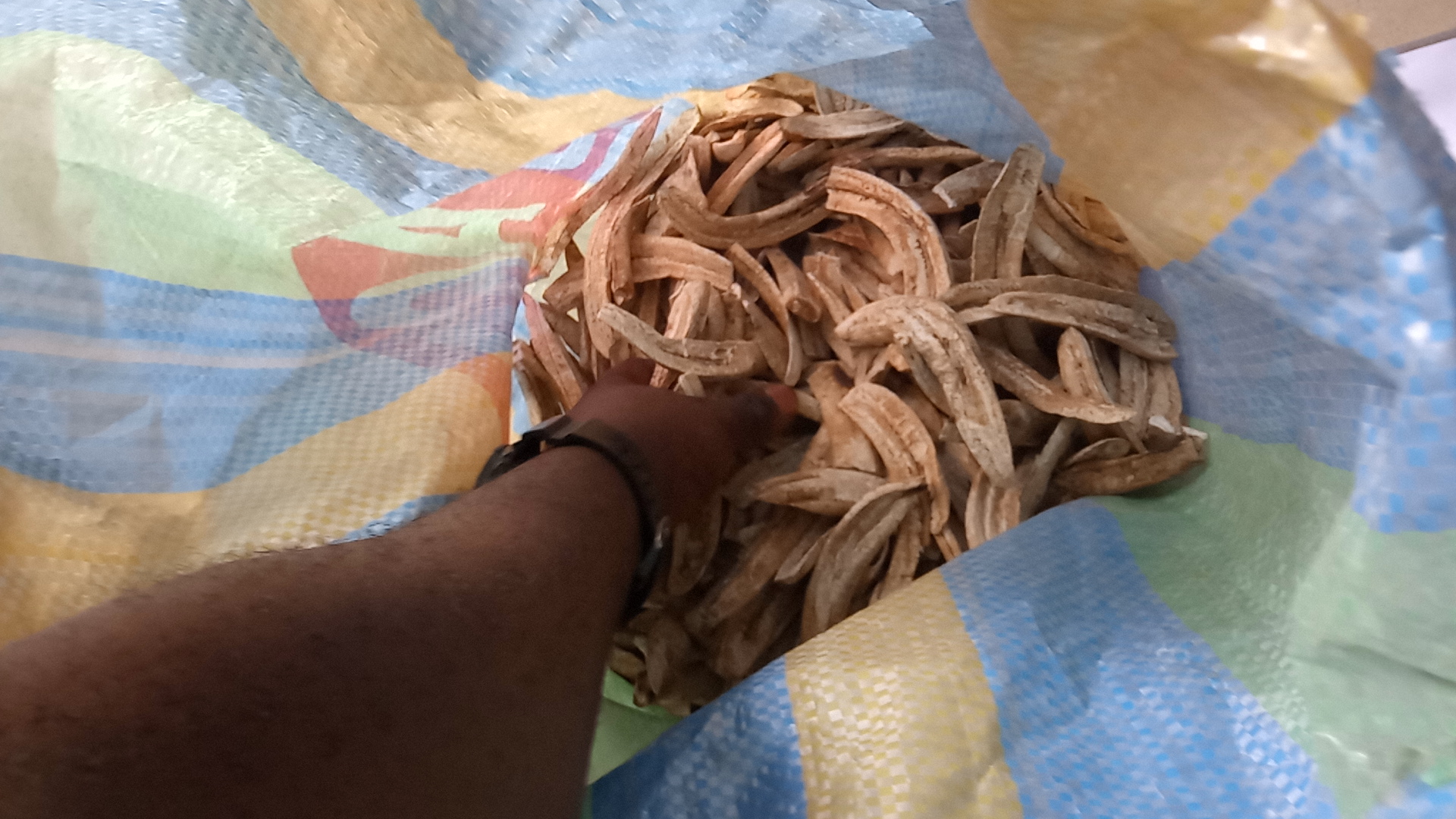 ---
Step 2.
You have to breakdown the Dried Yam to make it looks more smaller pieces. So I used the small Mortal and Pestle it sounded like a stone. I spent 1hour in doing this small portion of dried Yam.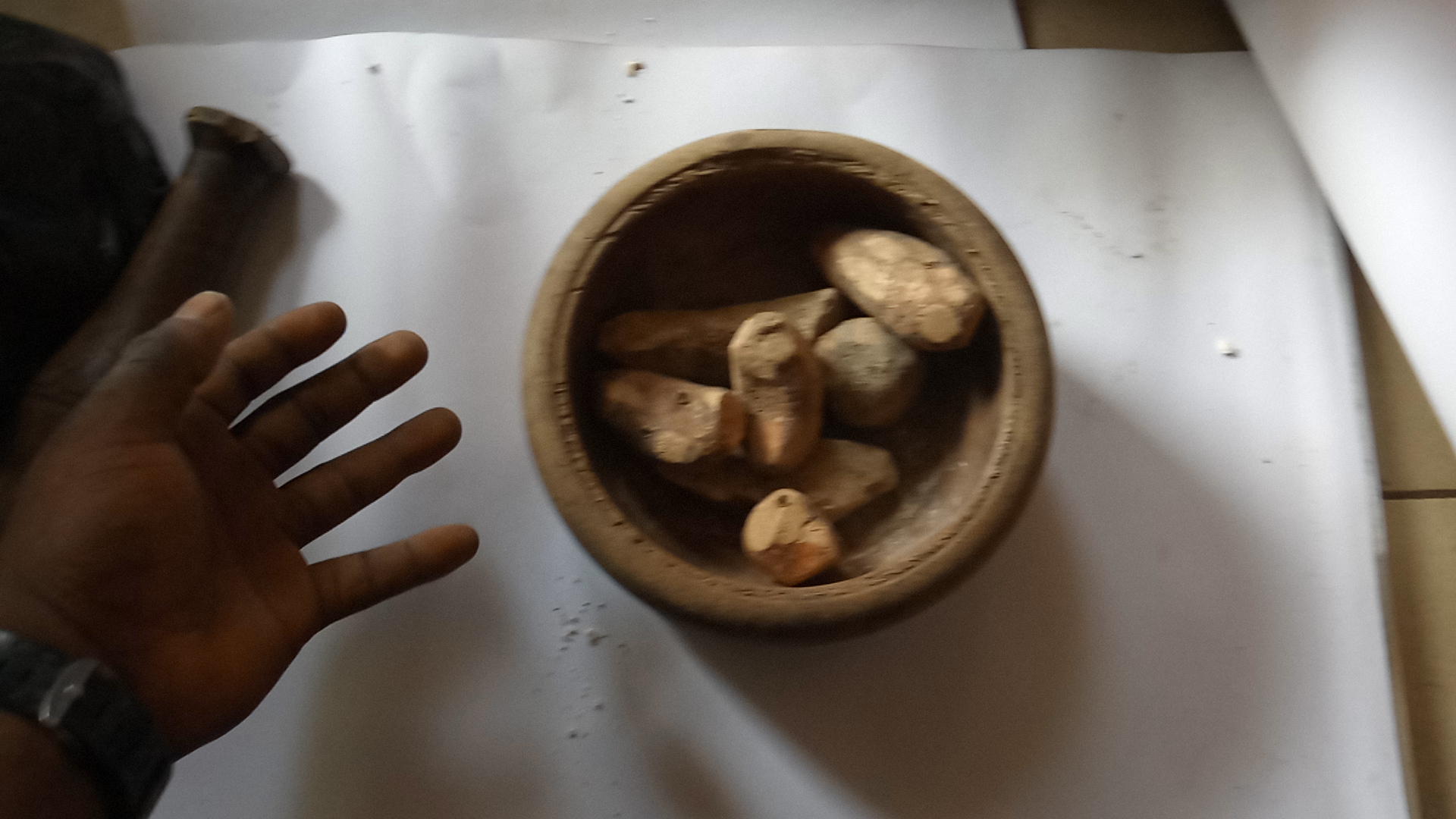 ---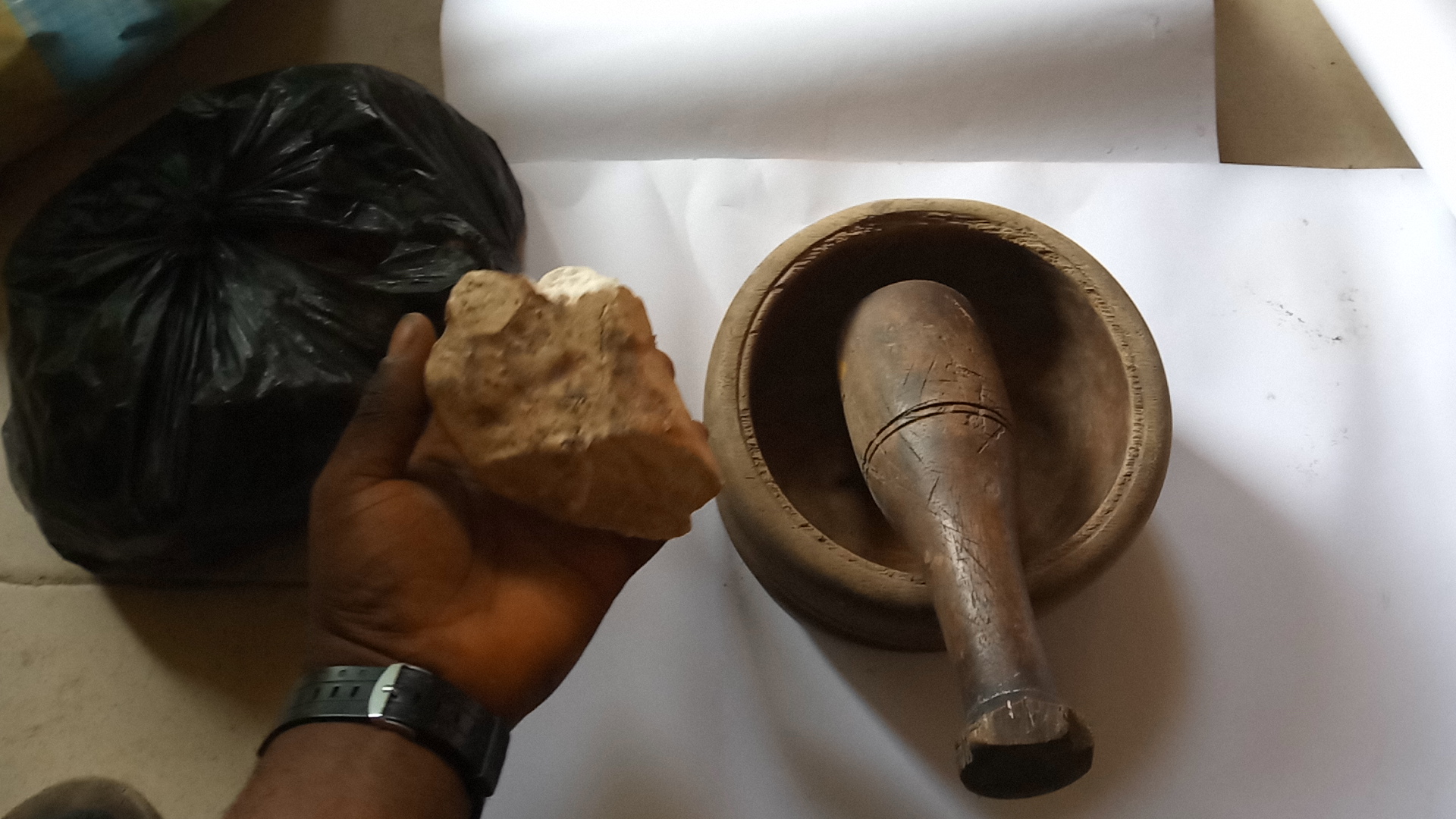 ---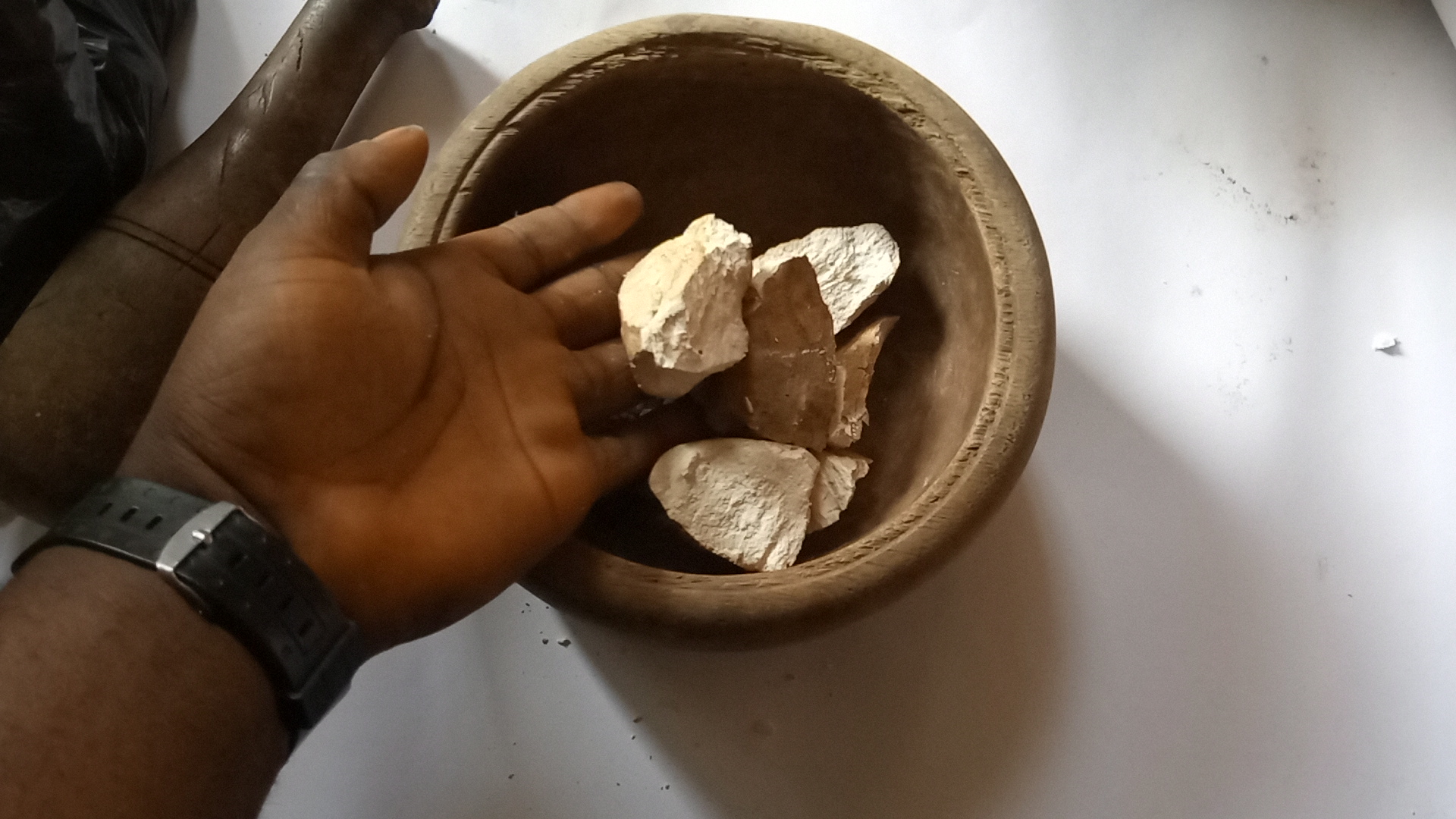 ---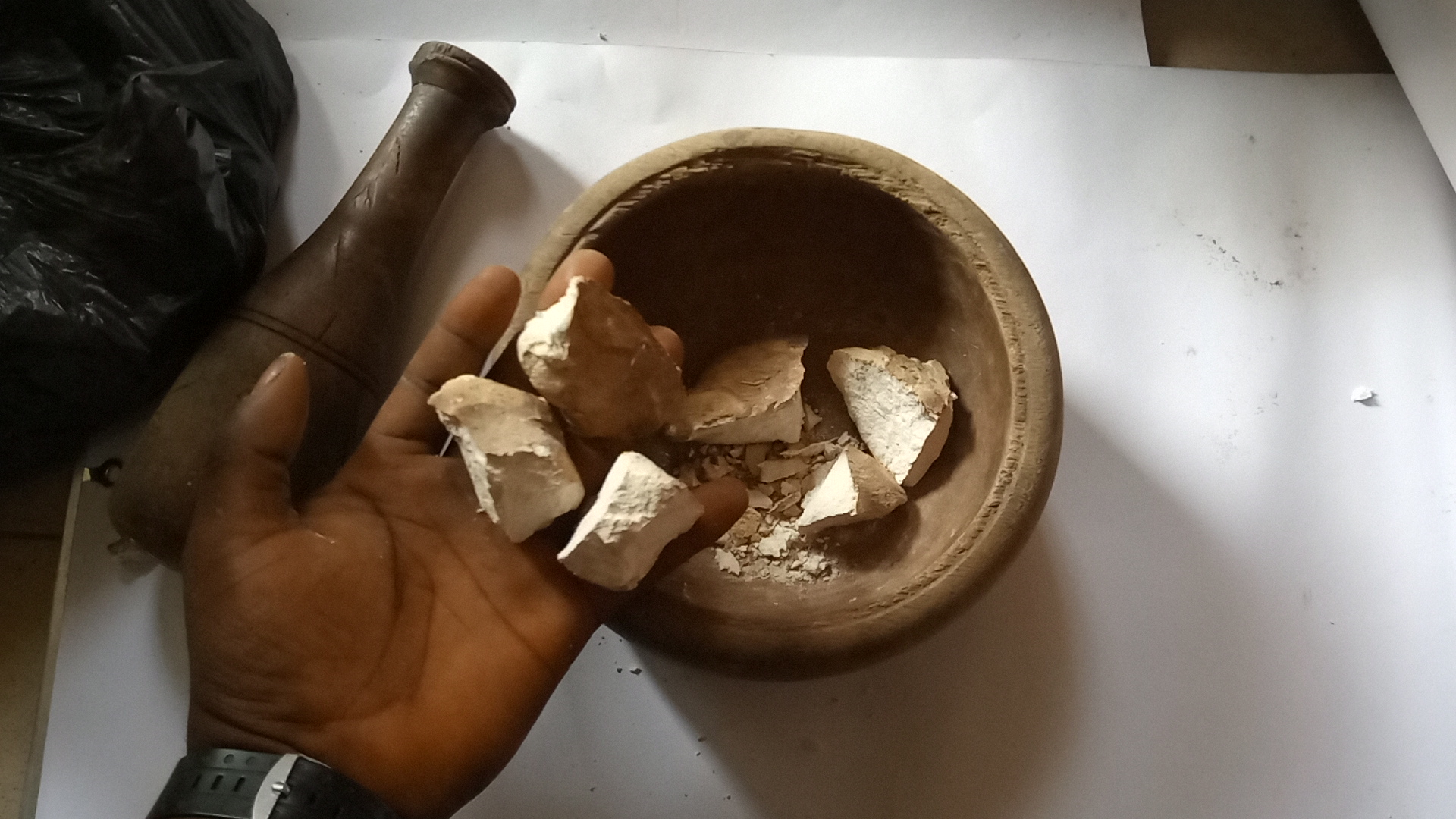 ---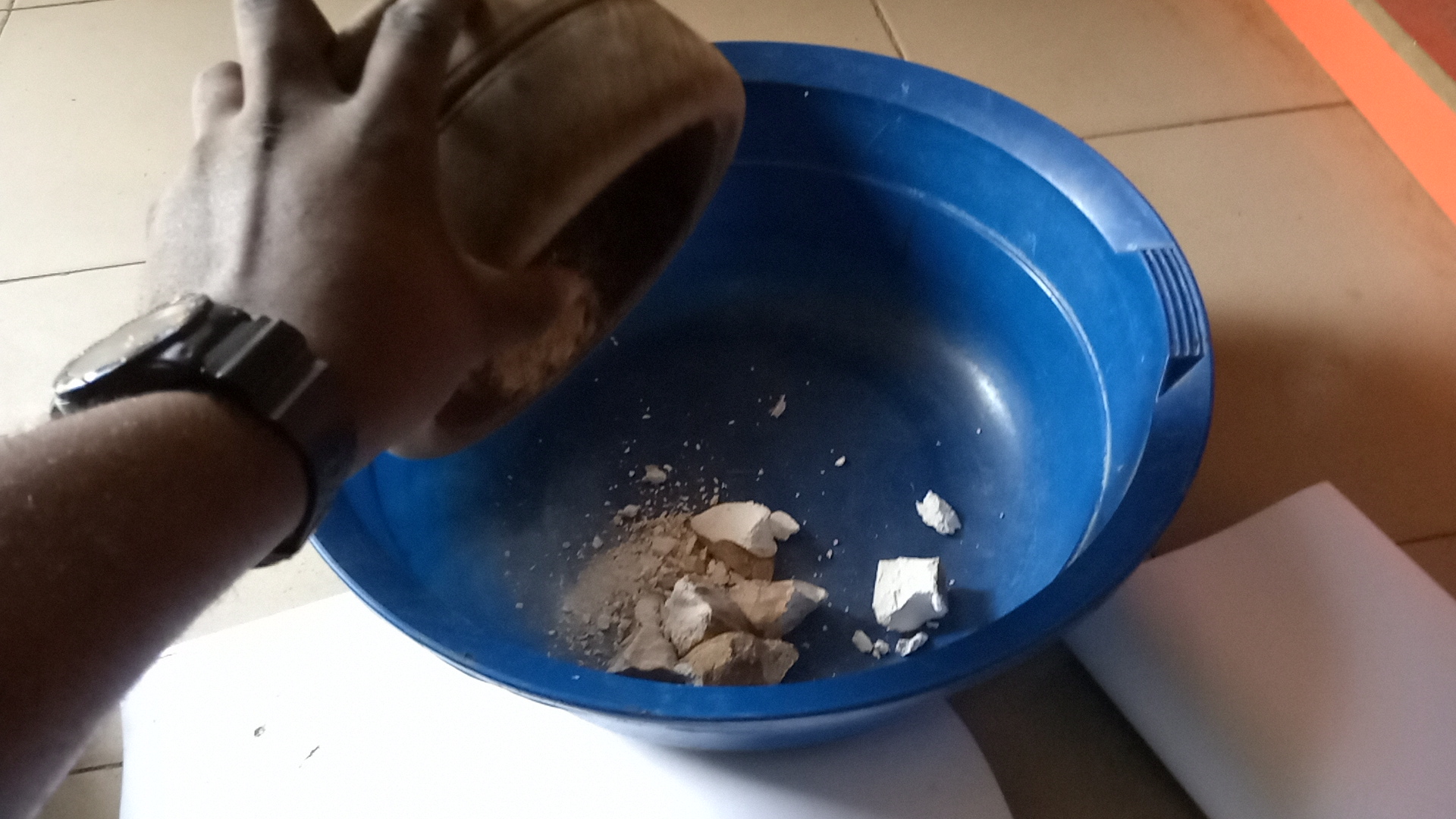 When I used the Mortal and Pestle it was so loud that I had to use a cover cardboard to reduce the noise at some point. This big blue bowl I used it to spread and mix the two dried up Plantain and Yam together.
Step 3.
The broken Pieces of just the dried Yam alone.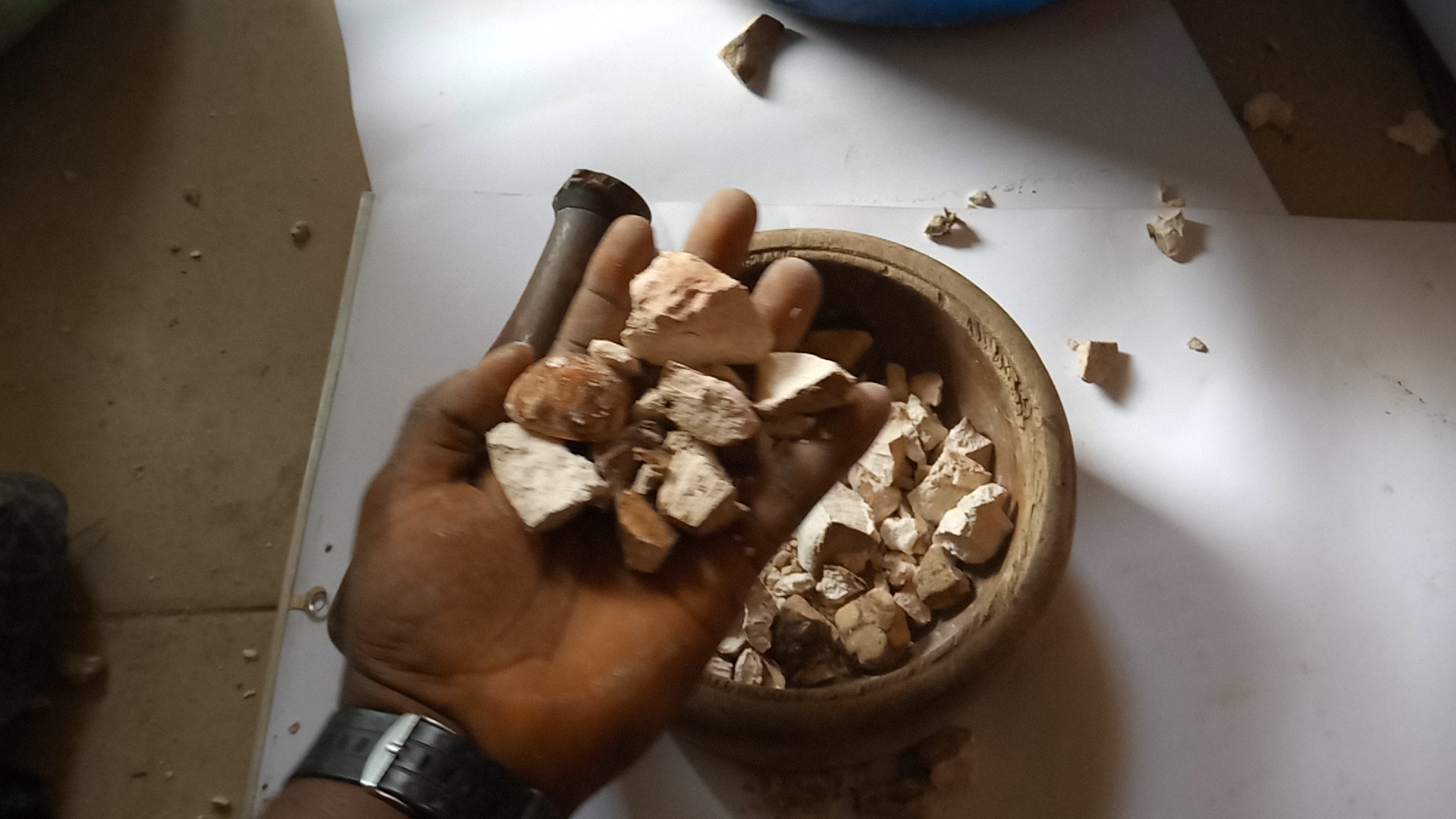 ---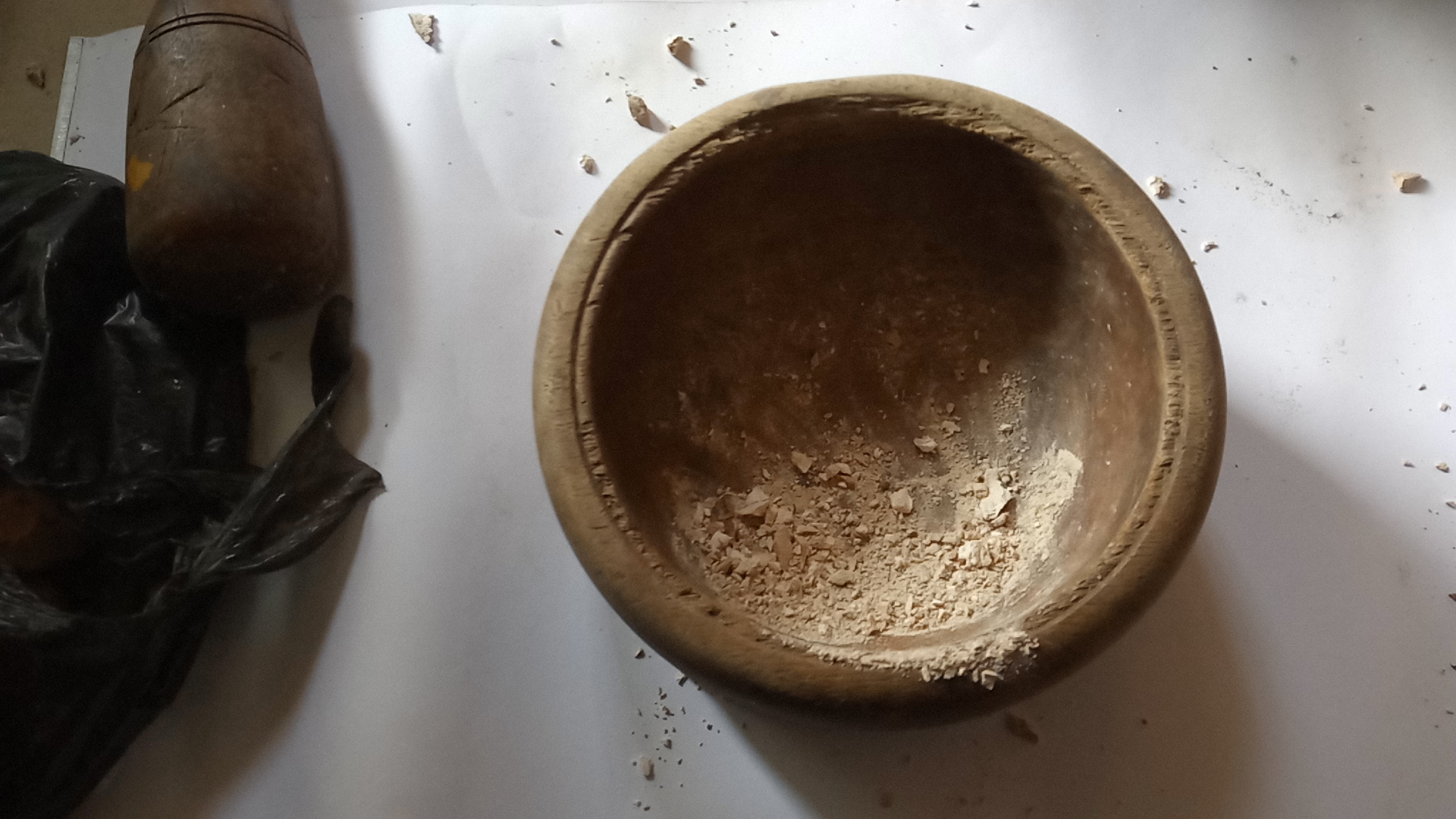 ---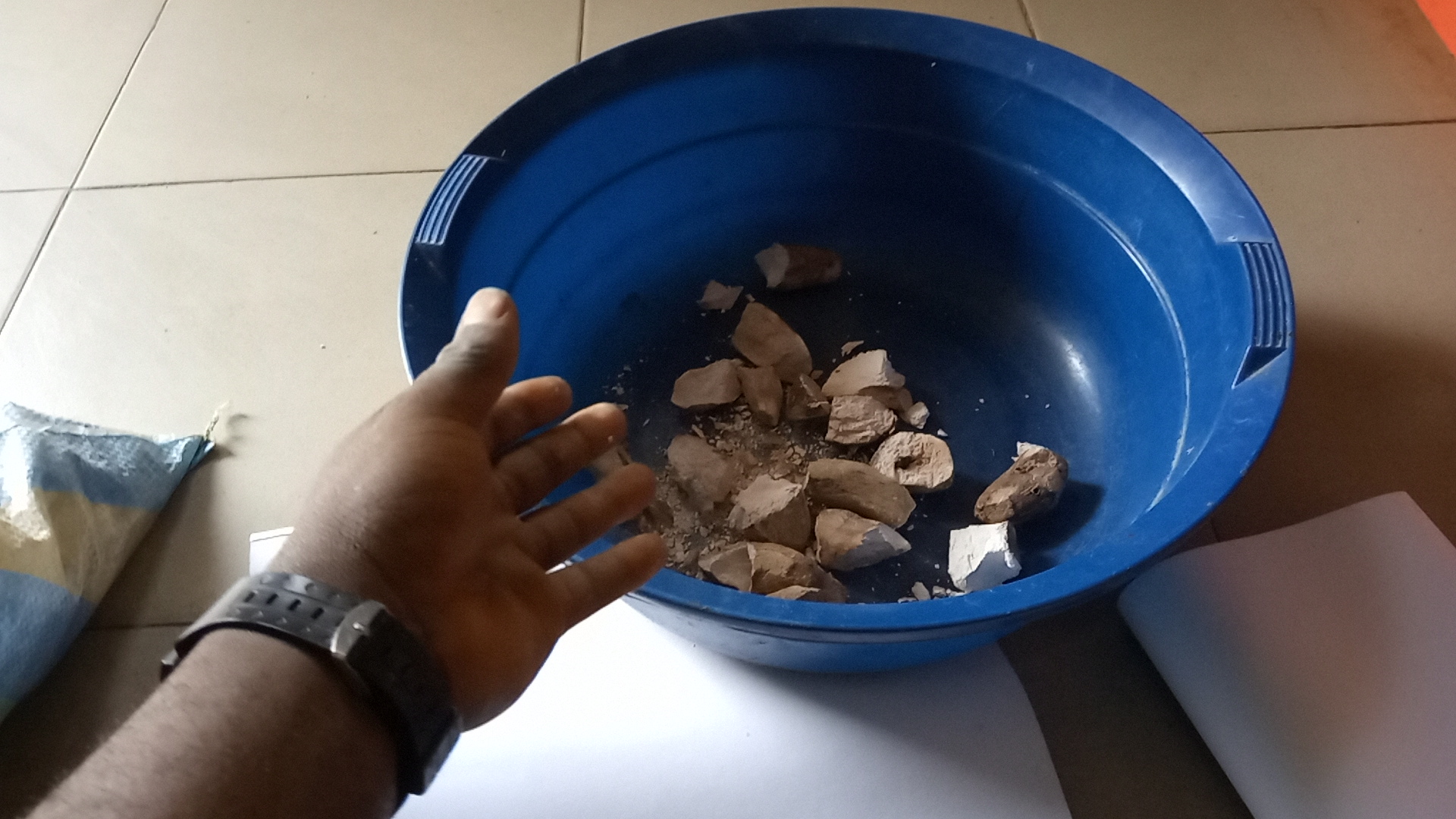 ---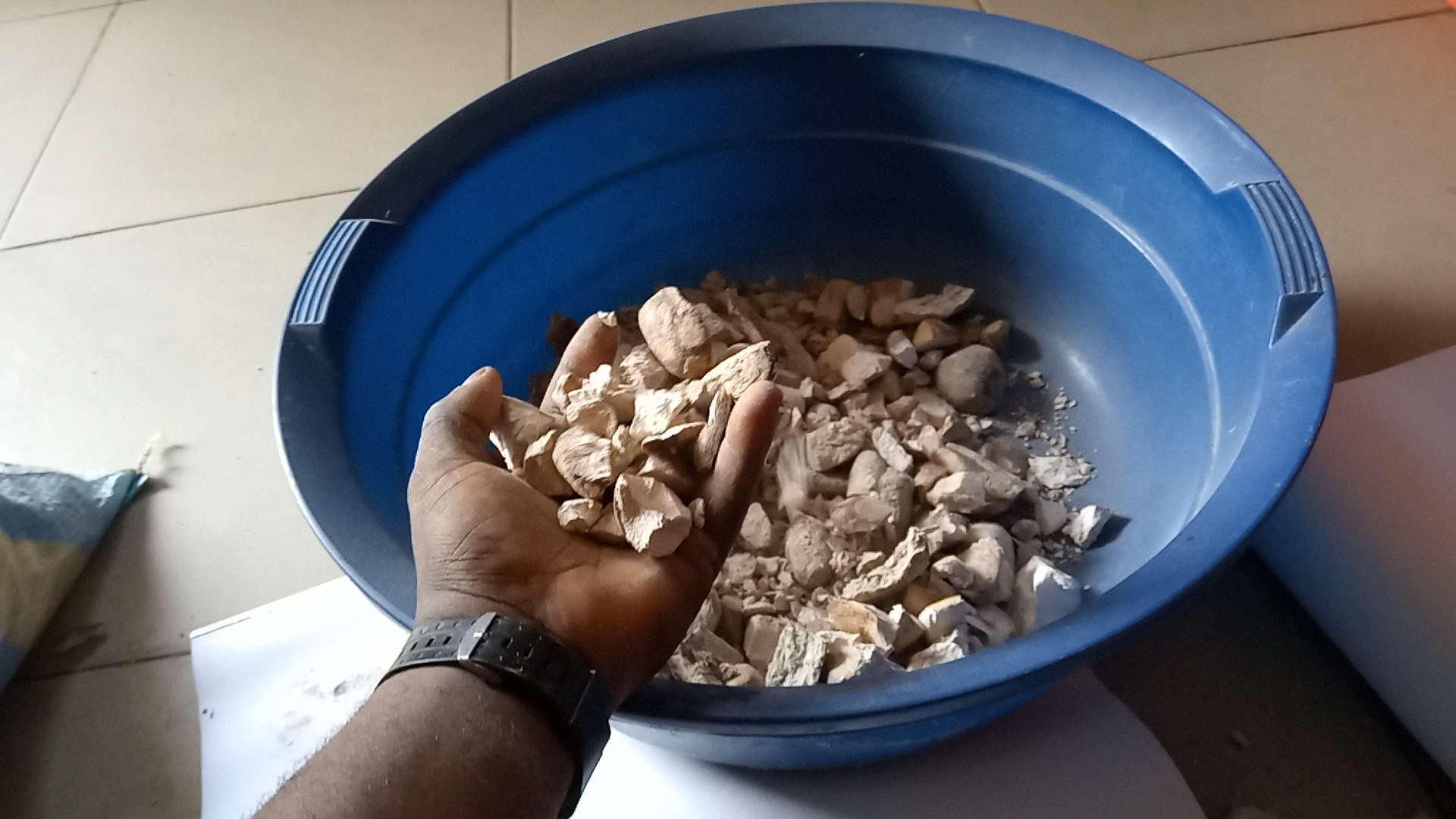 ---
Step 4. ( Dried Plantain Portion)
I had to use the same Mortal and Pestle to reduce the length, breath and size of the dried Plantain although I can use my hands but to make it professional and faster.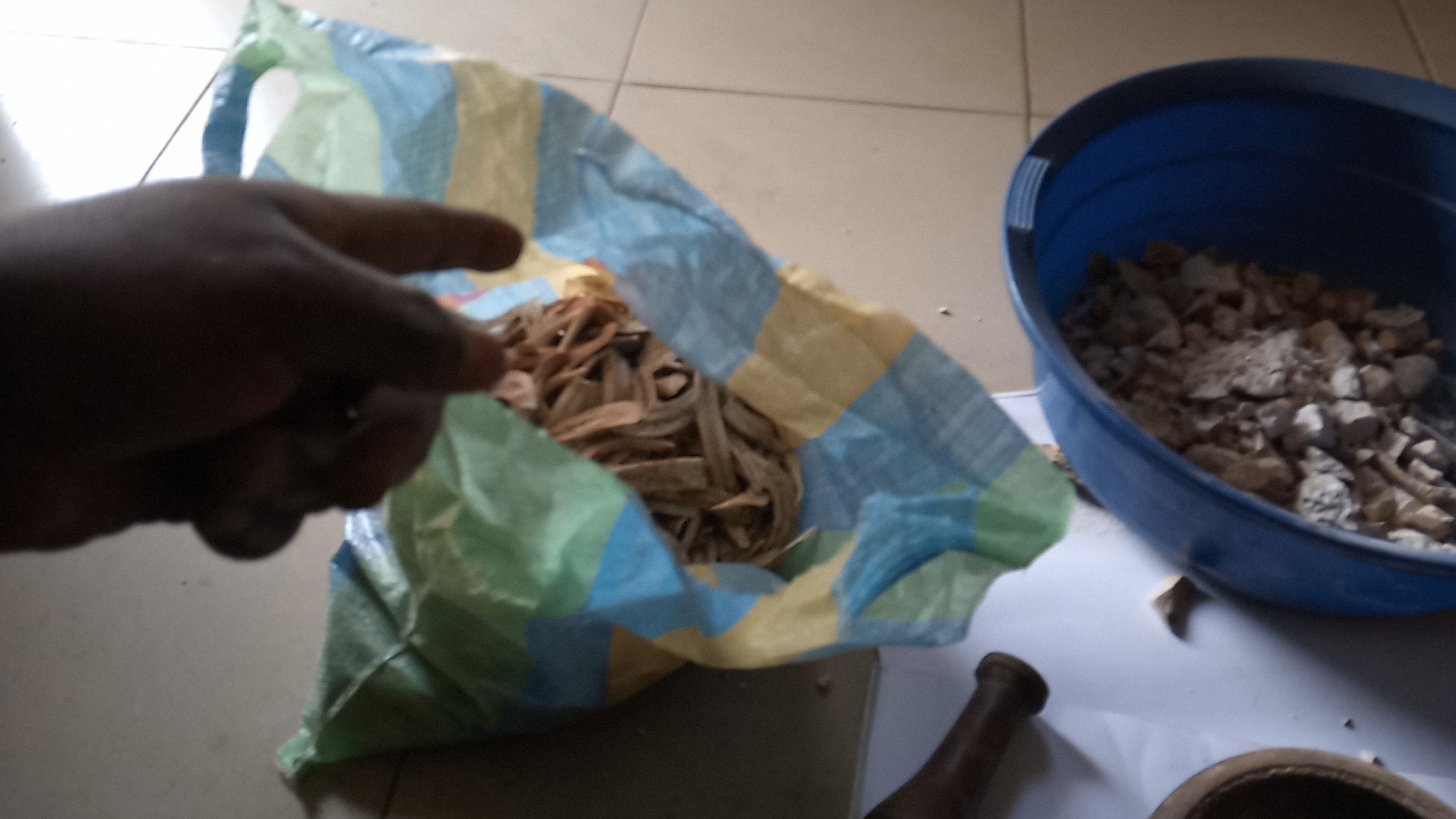 ---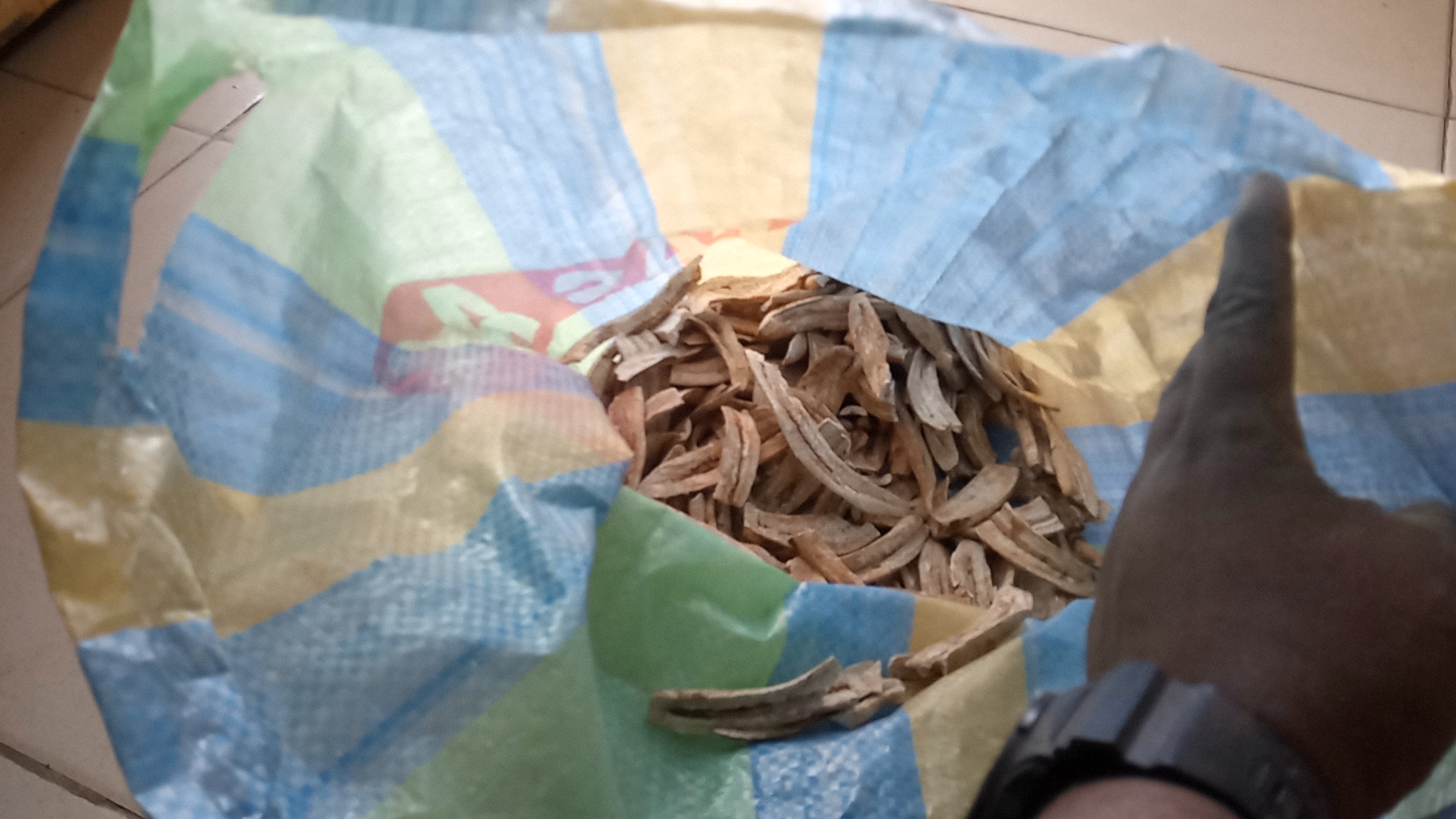 ---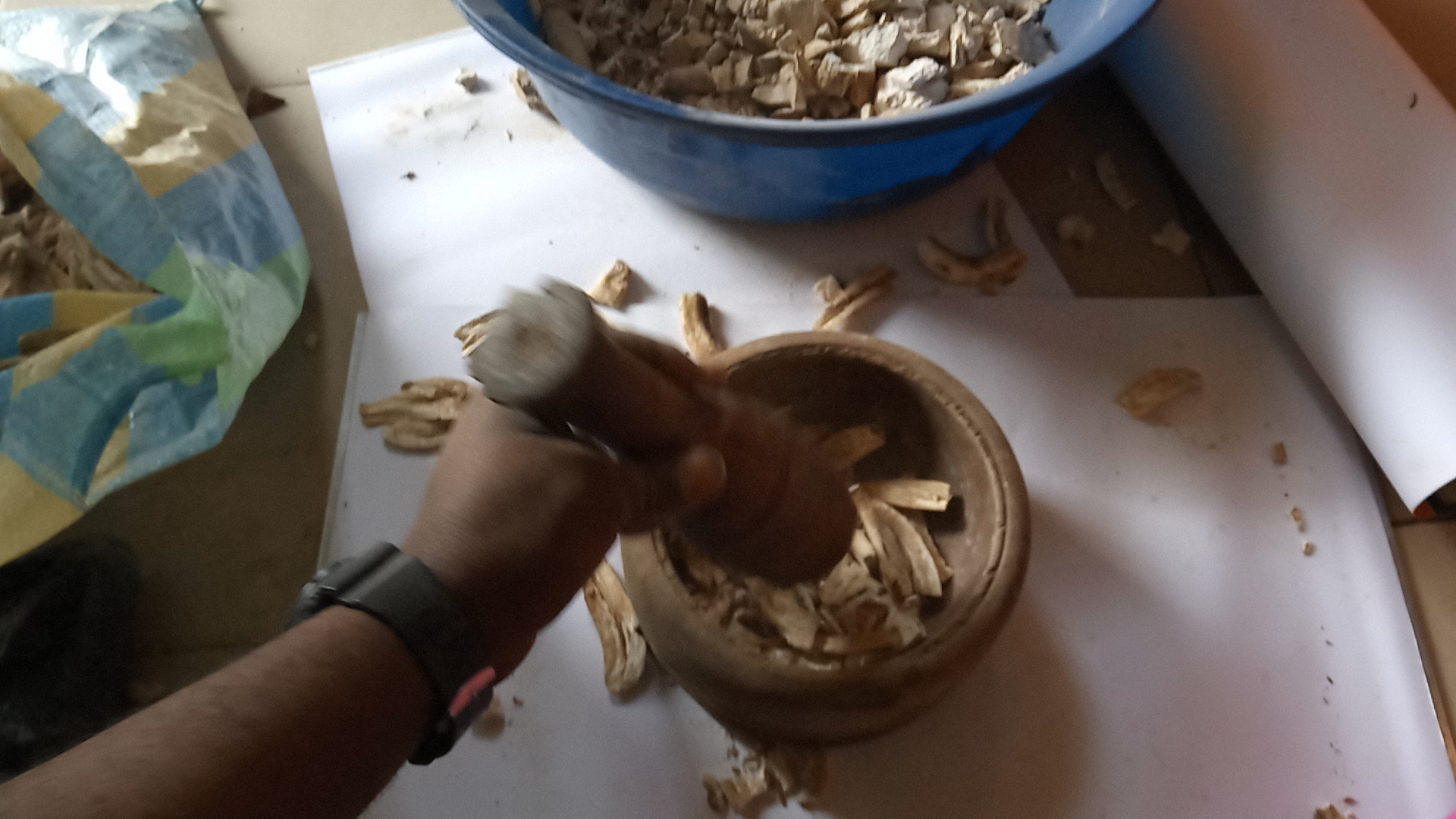 ---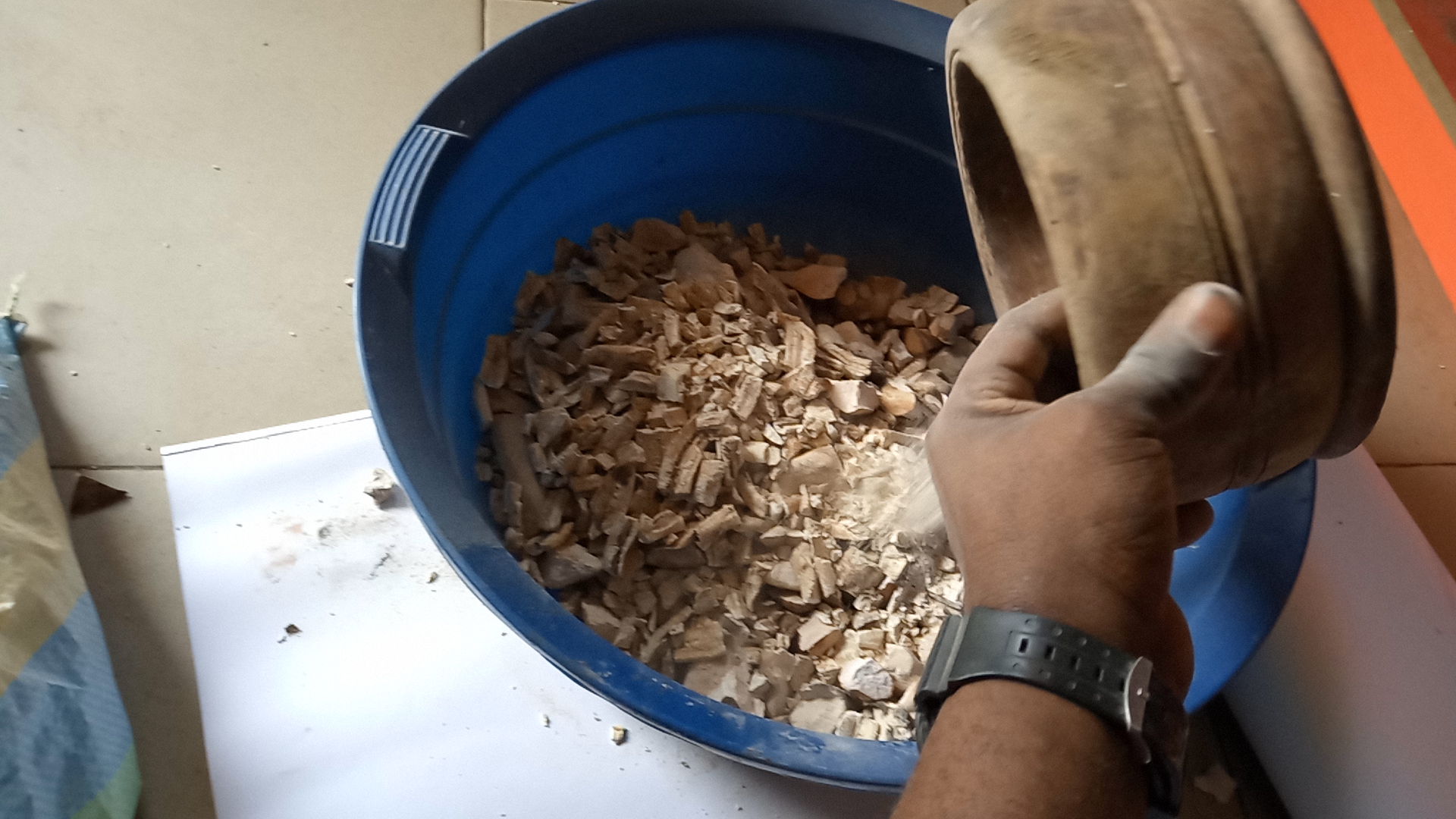 ---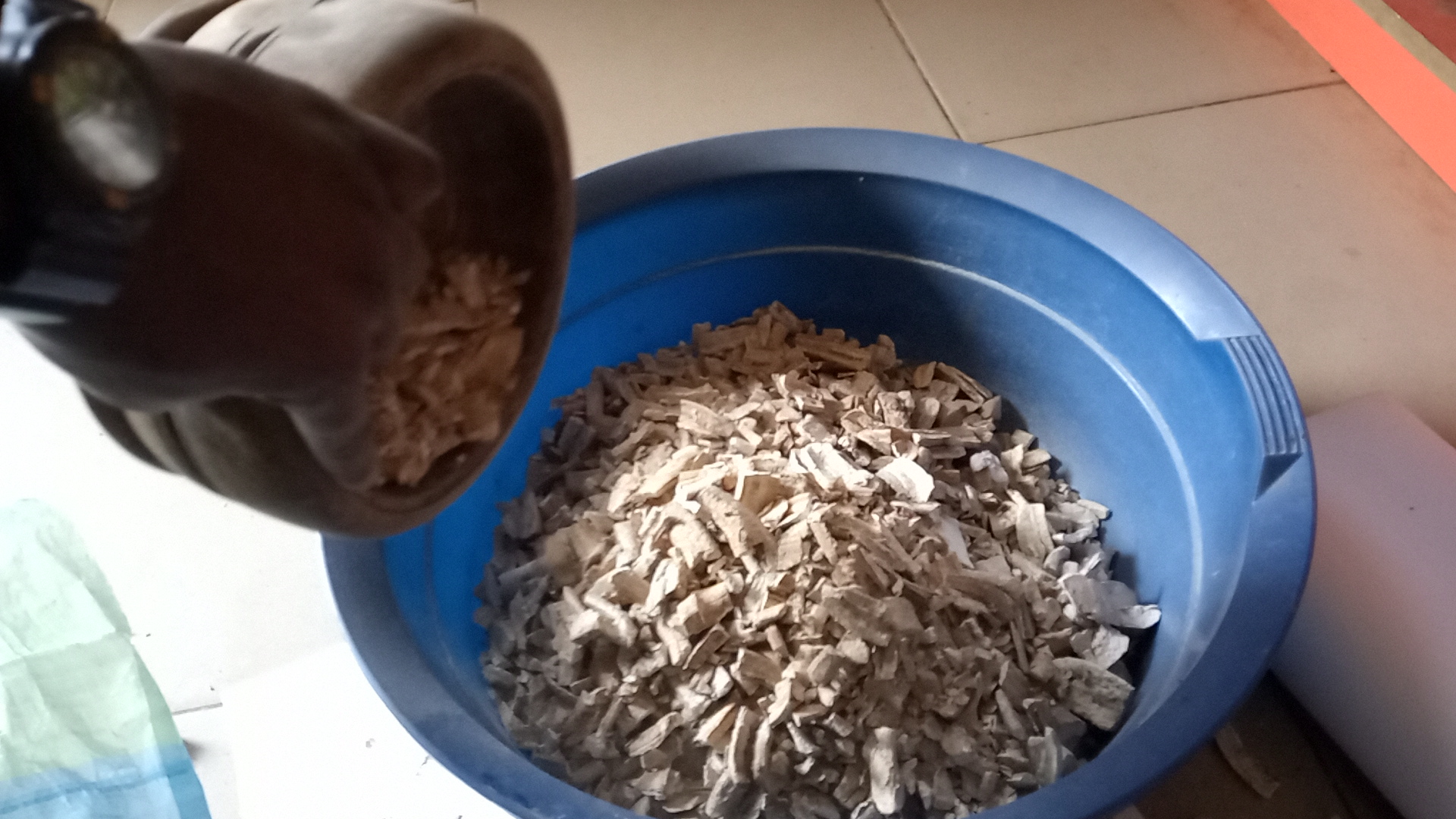 This was my last step and I used my hands to thoroughly mix it well . This may be different from other countries, states food processing and Preparation but this is how I learnt it and it looks more attractive and palatable when prepared with either draw soup or Vegetable Soup with dried catfish.
Stage 5.
After going through the process of grinding, I went there I was told to dropped it and go. So when I got back around evening time it was grinded and I met it in this form powdered form ready for consumption.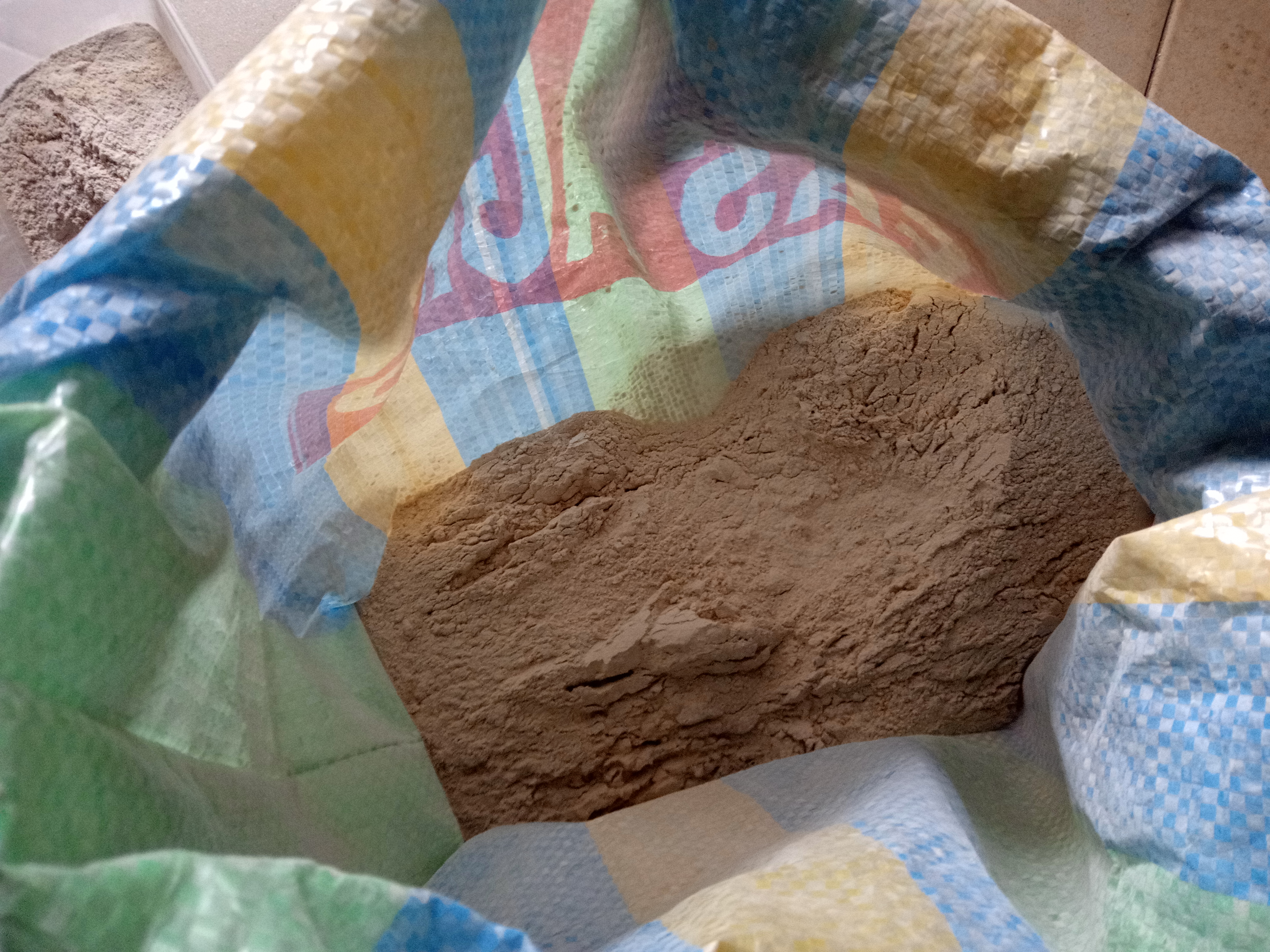 ---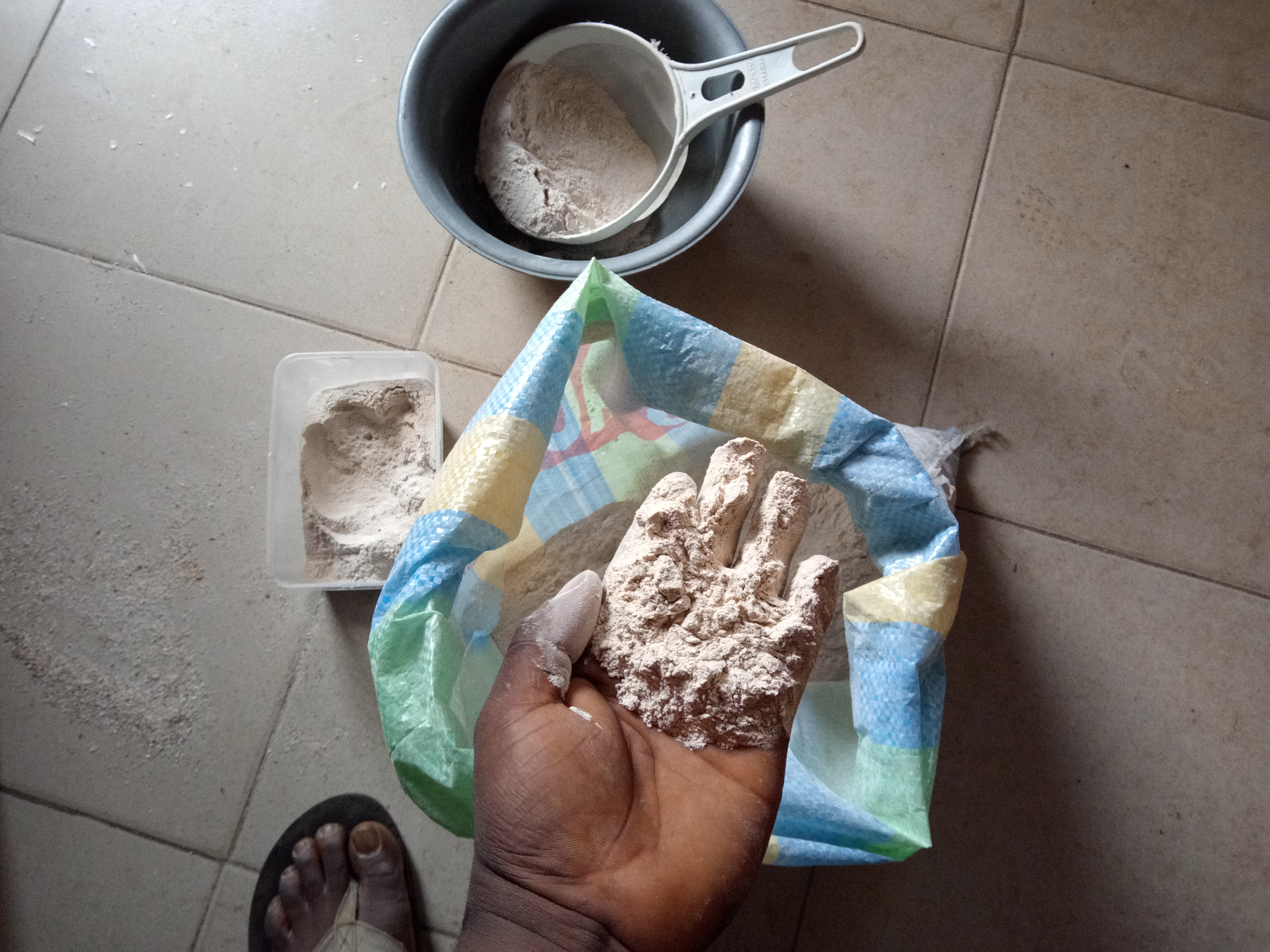 ---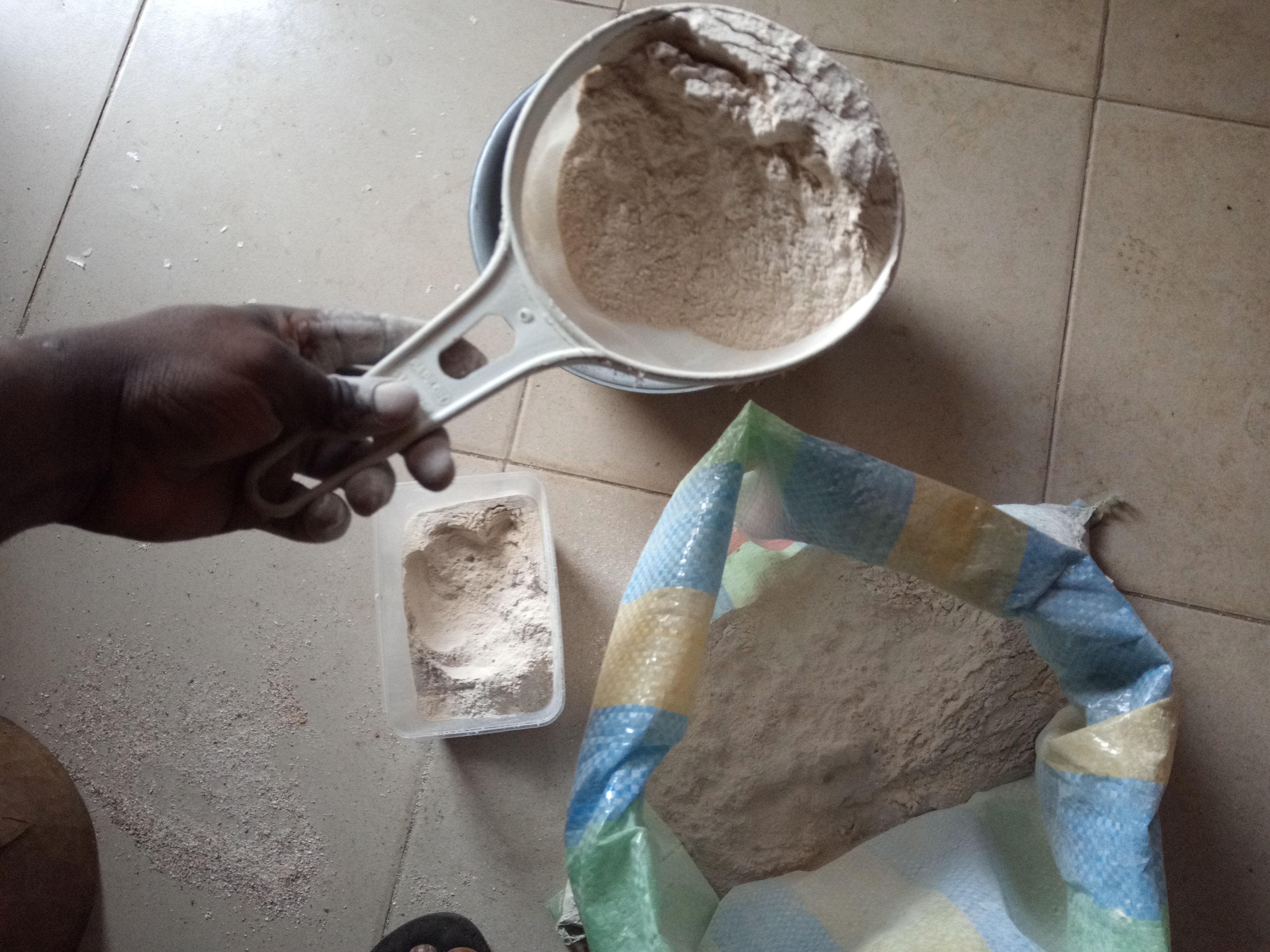 Stay tune in my next video or article I will be showing more of how to prepare this as an African Indigenous Delicious Delicacy Combined with any kind of soup of my favorite and Interest.
---
Thanks For Stopping by And checking Out My Blog 📝📖🗒️
---
Original content by me, @mattsanthonyit
---
Please important note▶️, order than any stated link in my post otherwise every other photographs used in my posts are originally taken and owned by me @mattsanthonyit, if you like them and wish to use any of my images please contact me privately. Thanks🔛.
---
🗓️Date Capture: 30/1/2020. 📸Medium capture: Infinix Note5 Smartphone. 🌍Location: Ilorin.Kwara State. Nigeria. 🕰️Time: 8:50am ⚡Posted with: steempress.org
---
If you actually like what you see😃😄😉,watch📷📺📸 and read📖📋 I would equally be grateful for an upvote♥️⚡ a very cool comment under my comment box or a resteem 🌀😏 for everyone to see ... and perhaps maybe you would like to follow me for more of my Post to show on your own feeds. Don't miss any of my Post.🔝. Special thanks to all who put big smiles on my face with Auto Upvote for always being supportive to me 💞💯.
---
Thank you for visiting my blog.
---
You Can As Well Join Me On Other Social Platform.
Twitter:
Check out Matthew O. Akinlotan [steemit @mattsanthonyit ] (@mattsanthonyit): https://twitter.com/mattsanthonyit?s=09
---
Instagram:
https://instagram.com/officialoluwagb...
---
YouTube:
[https://m.youtube.com/channel/UCPBPk8al3dnLy5xAWnbWT1w
---
Facebook:
( https://mobile.facebook.com/akinlotan...)
---
Steemit:
---
⬇️⬇️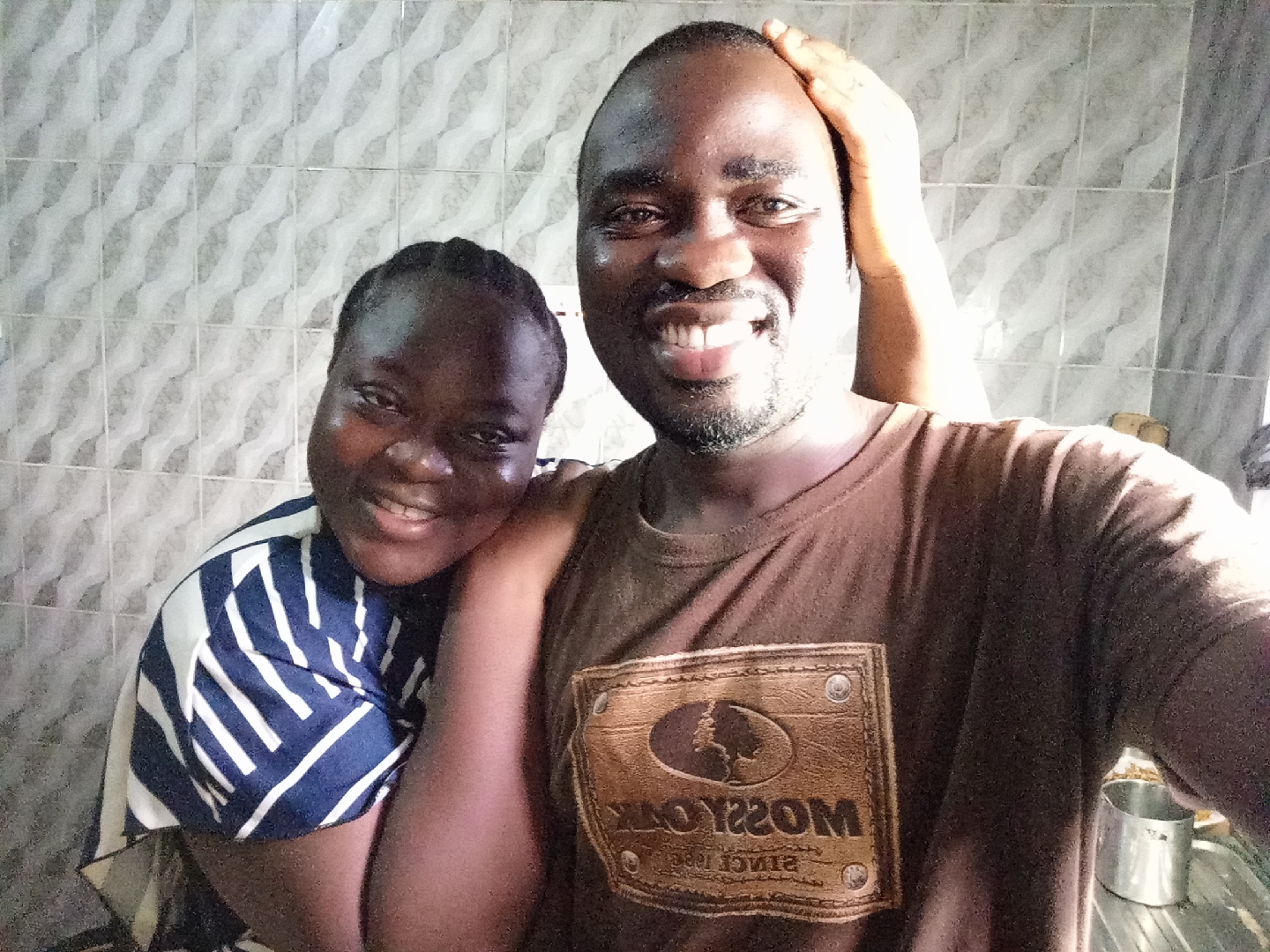 Matthew is a farmer and lover of steem. Steem has really helped my life to grow more healthier than I was, Steem testimony. I'm a Dad, husband and a hustler. Farmer who loves animals, he practice what he preaches . He is also a Photographer, Traveller , Mr Chef ( Loves Cooking) and above all, he is a blogger and a vlogger♣️♠️