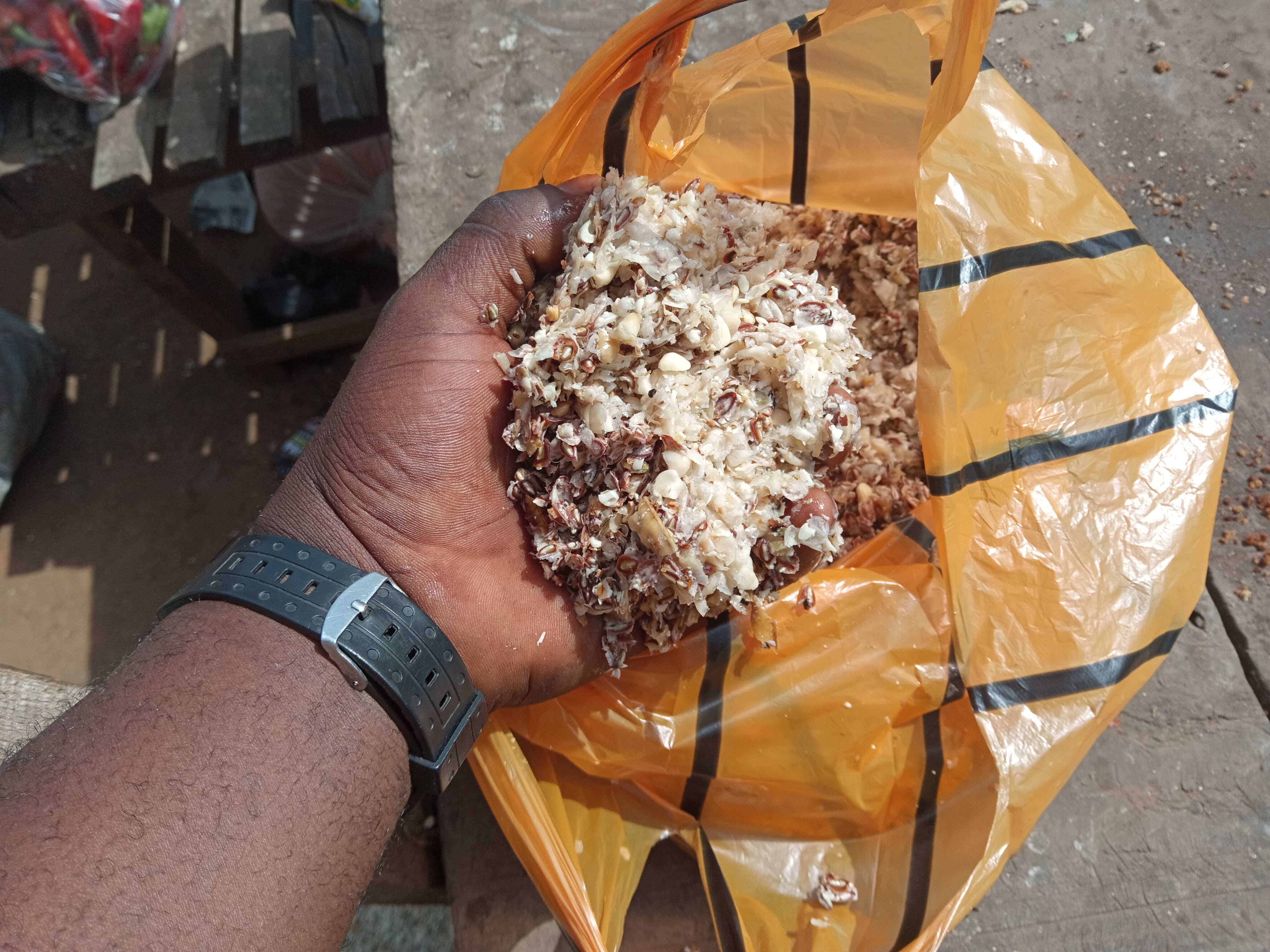 Hello Everyone 💕 💞,
Few hours ago just as we approached the full moon for the weekend, my wife I decided to go on a local date to visit a family relative along the main Street here in Ilorin Town. When we go there it was a very good time spent because I really explored more with great question enquires.
The family member we went to see is into BeansCake Production for her living, when I further my questions to her she told me she has been into this business for more than 10 years ago. I was surprised because she has grown up children yet she sells BeansCake for a living, she told me she can not leave this kind of business because it pays. That's life individual choices though. When I walked some inches backyard to where the BeansCake Production is being done, I saw this beans shaft , I took interest in it and I asked her more questions, she told me it main proteinous for any kind of animal. If your animal Consume either both freshly Prepared BeansCake shaft or dried. It's delicious 😋 and very nutritional most especially Goats, sheep, rabbit, local Chicken, white rats, guinea pigs and more.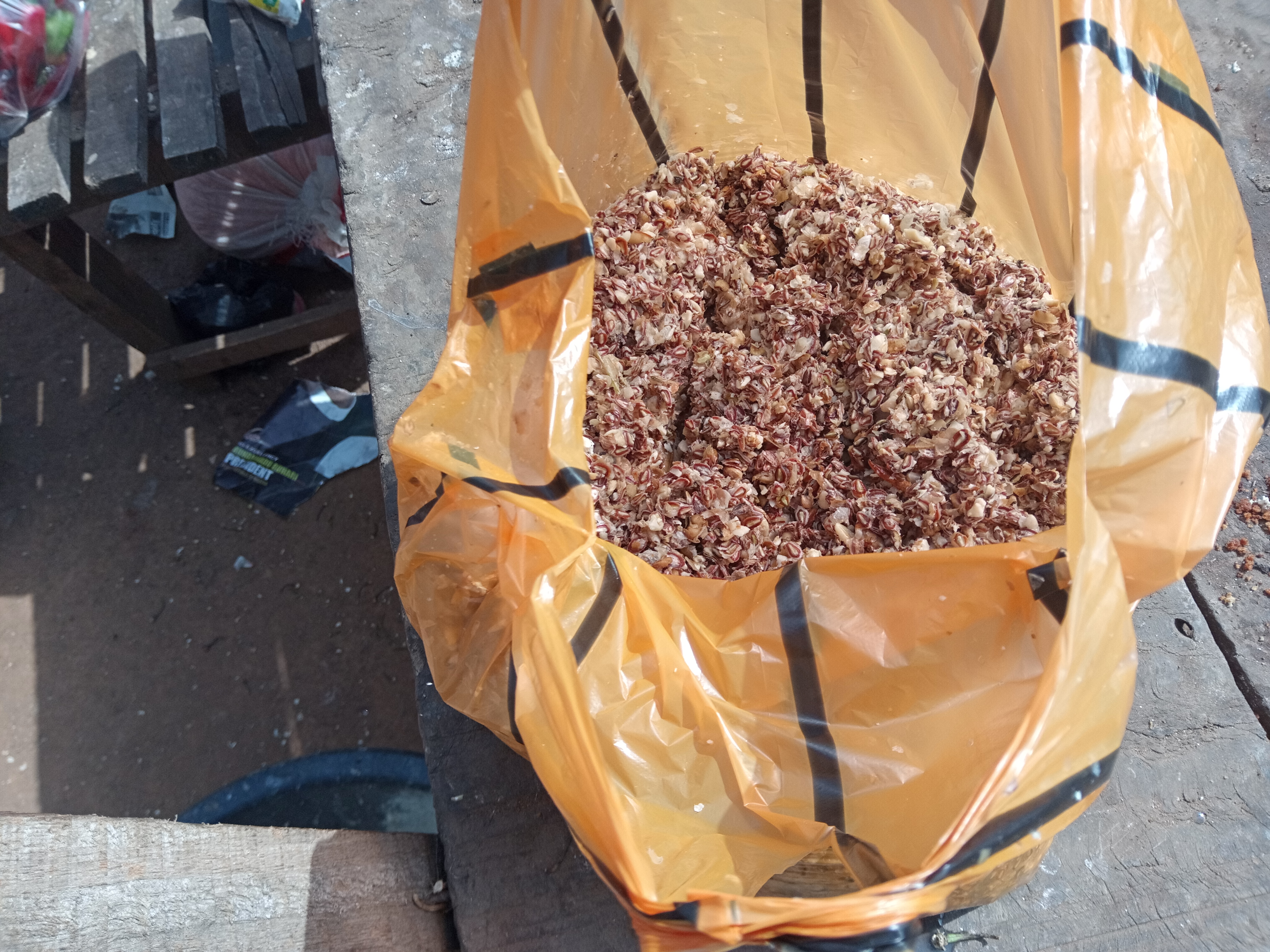 ---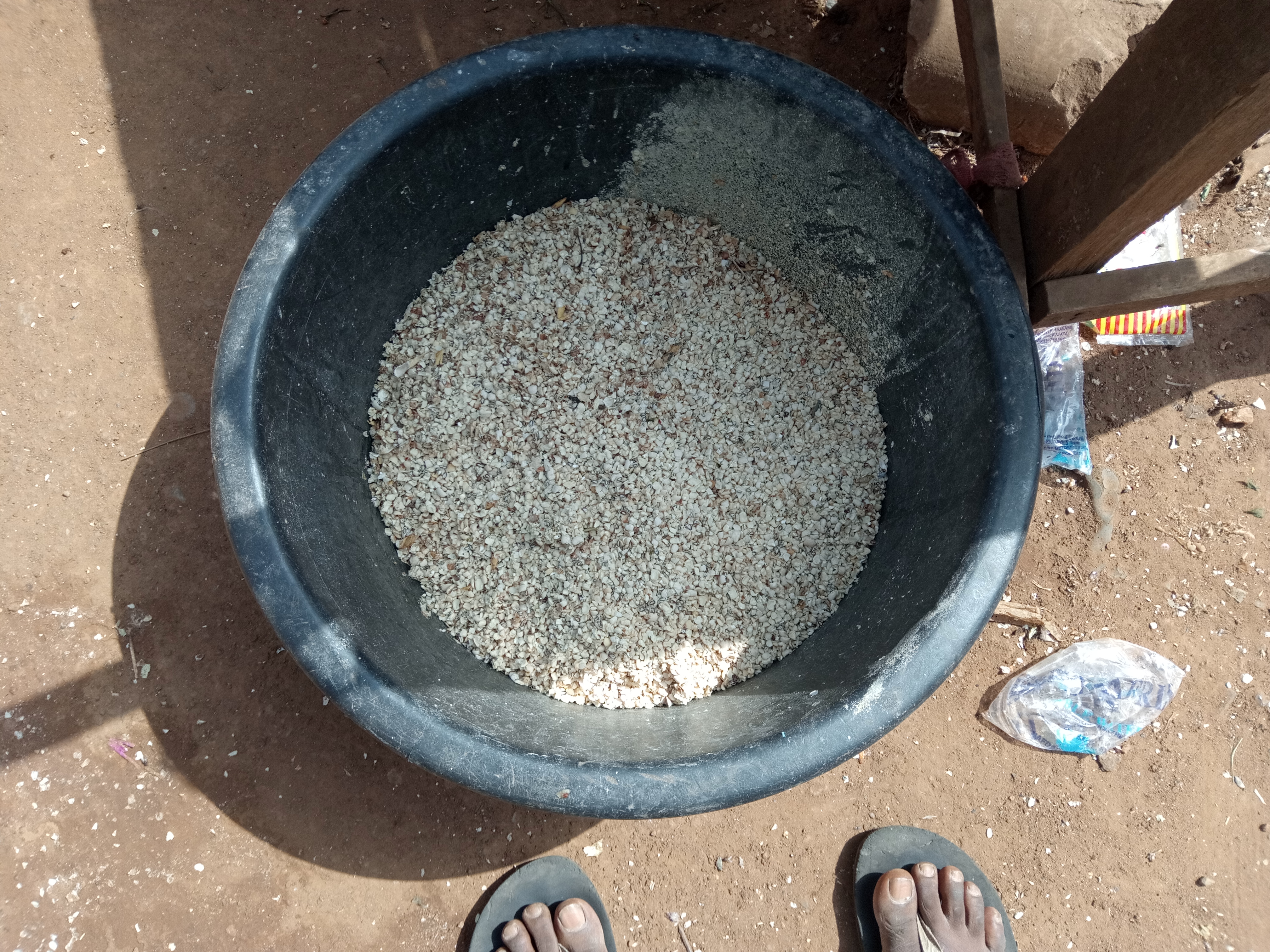 ---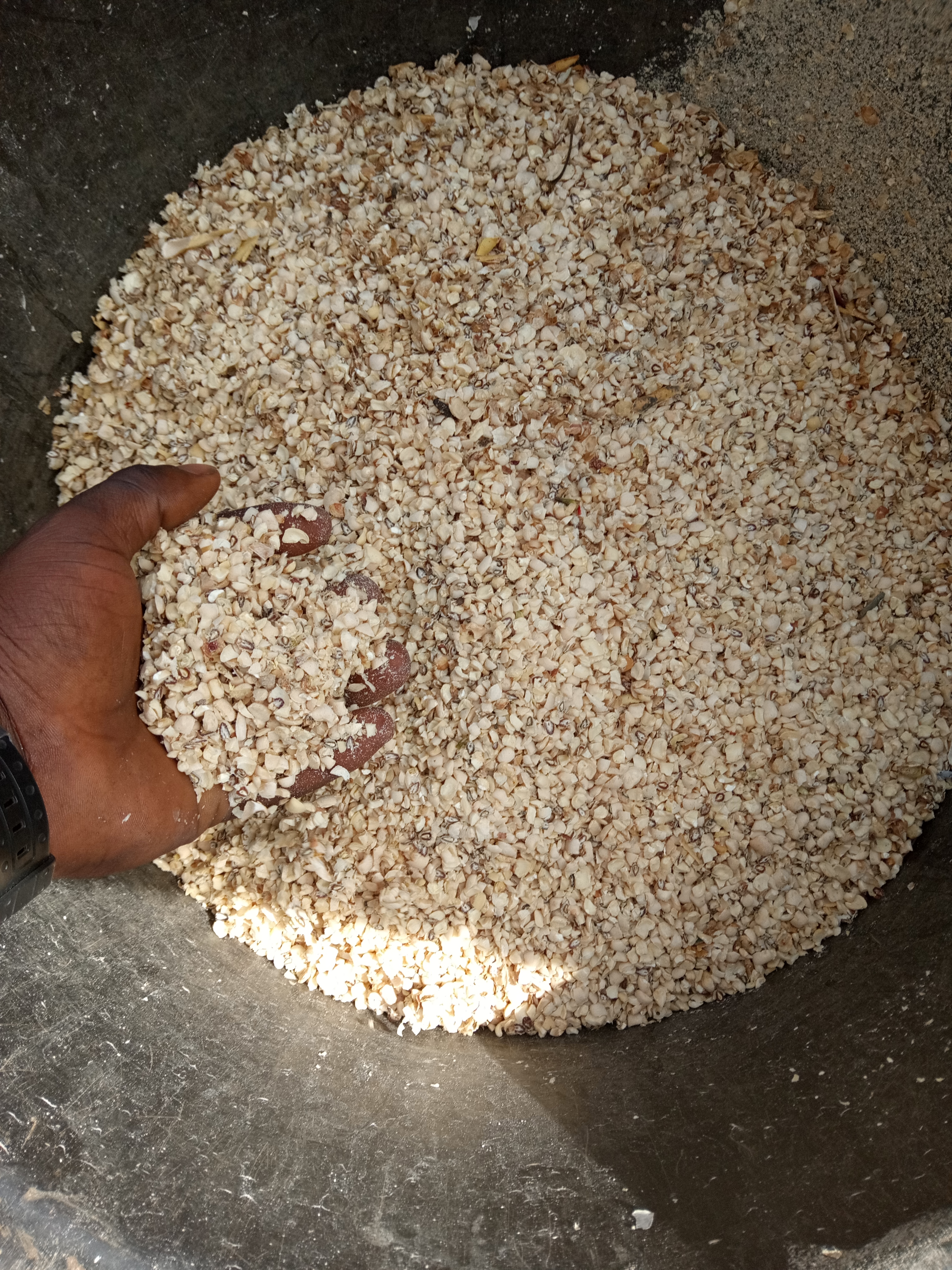 ---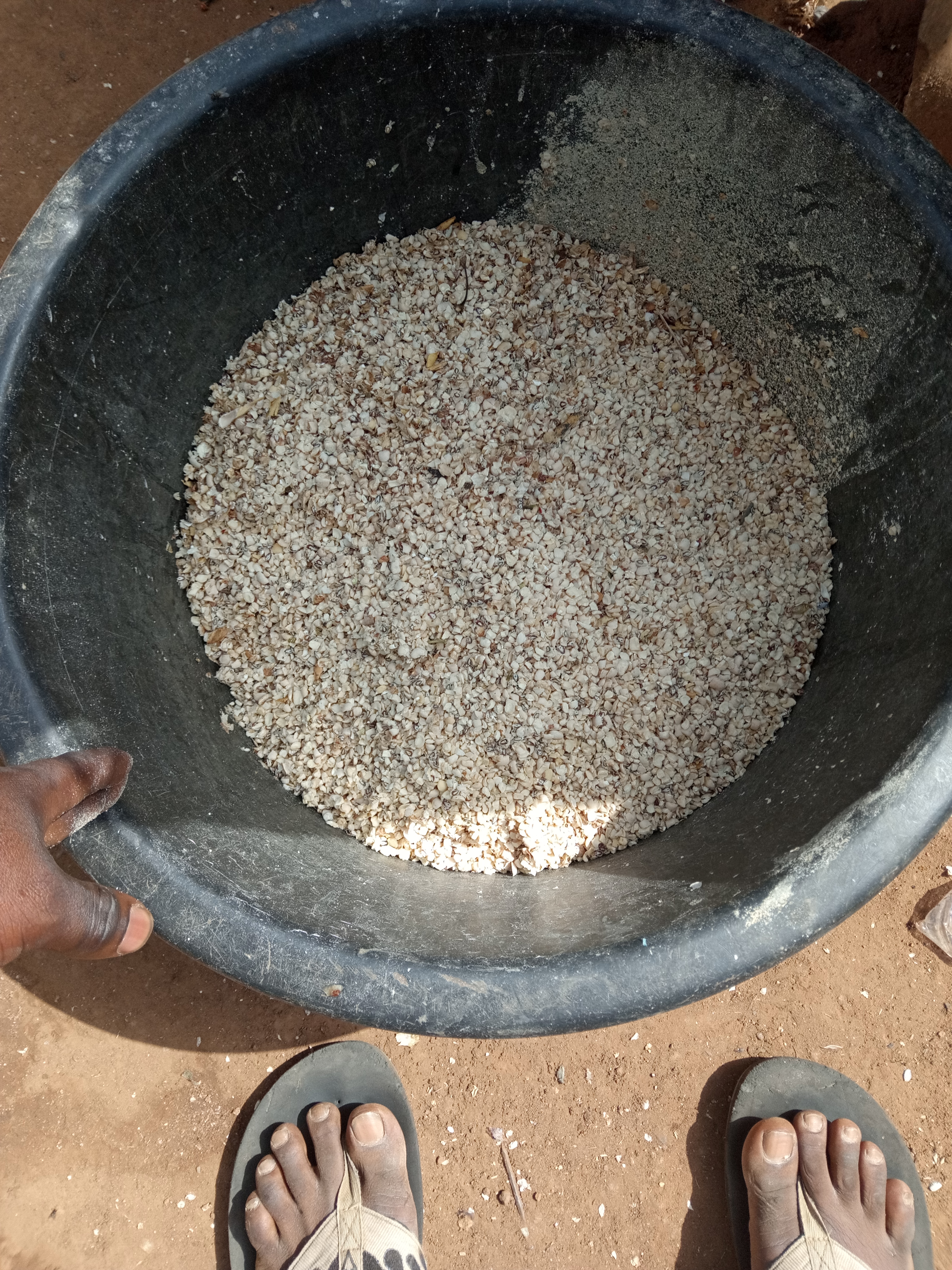 ---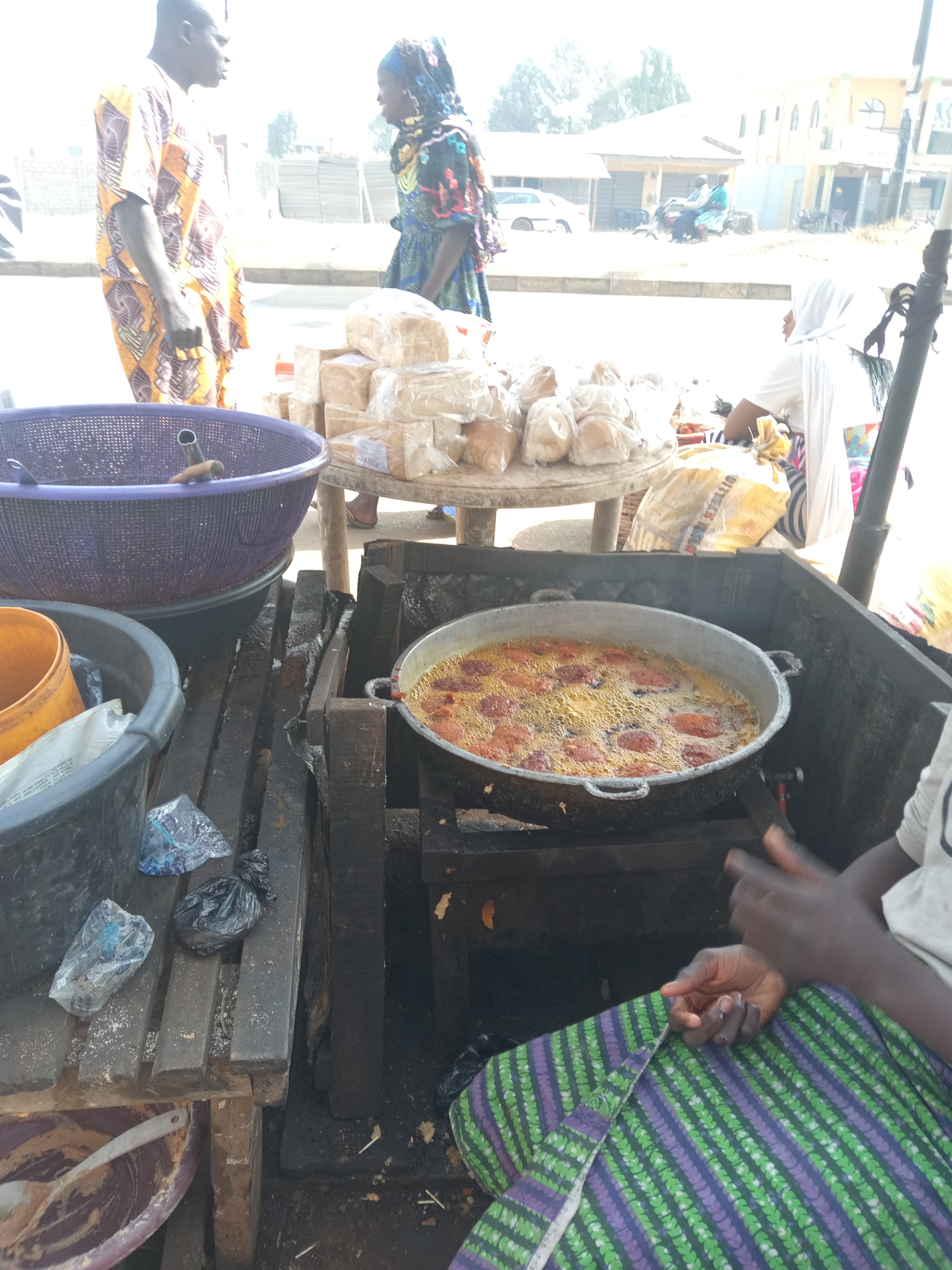 I was told to sun-dry it in particularly if I have goat and sheep to give as food. Because it sometimes cause running stomach for some. This is a new foodstuffs waste discovery for me for my rabbits. I'm so happy I found this way out of spending more cost on Concentrate feeds only , alternative for concentrate feeds is found.
Thanks For Stopping by And checking Out My Blog 📝📖🗒️
---
Original content by me, @mattsanthonyit
---
Please important note▶️, order than any stated link in my post otherwise every other photographs used in my posts are originally taken and owned by me @mattsanthonyit, if you like them and wish to use any of my images please contact me privately. Thanks🔛.
---
🗓️Date Capture: 2/2/2020. 📸Medium capture: Infinix Note5 Smartphone. 🌍Location: Ilorin.Kwara State. Nigeria. 🕰️Time: 3:31am ⚡Posted with: steempress.org
---
If you actually like what you see😃😄😉,watch📷📺📸 and read📖📋 I would equally be grateful for an upvote♥️⚡ a very cool comment under my comment box or a resteem 🌀😏 for everyone to see ... and perhaps maybe you would like to follow me for more of my Post to show on your own feeds. Don't miss any of my Post.🔝. Special thanks to all who put big smiles on my face with Auto Upvote for always being supportive to me 💞💯.
---
Thank you for visiting my blog.
---
You Can As Well Join Me On Other Social Platform.
Twitter:
Check out Matthew O. Akinlotan [steemit @mattsanthonyit ] (@mattsanthonyit): https://twitter.com/mattsanthonyit?s=09
---
Instagram:
https://instagram.com/officialoluwagb...
---
YouTube:
[https://m.youtube.com/channel/UCPBPk8al3dnLy5xAWnbWT1w
---
Facebook:
( https://mobile.facebook.com/akinlotan...)
---
Steemit:
---
⬇️⬇️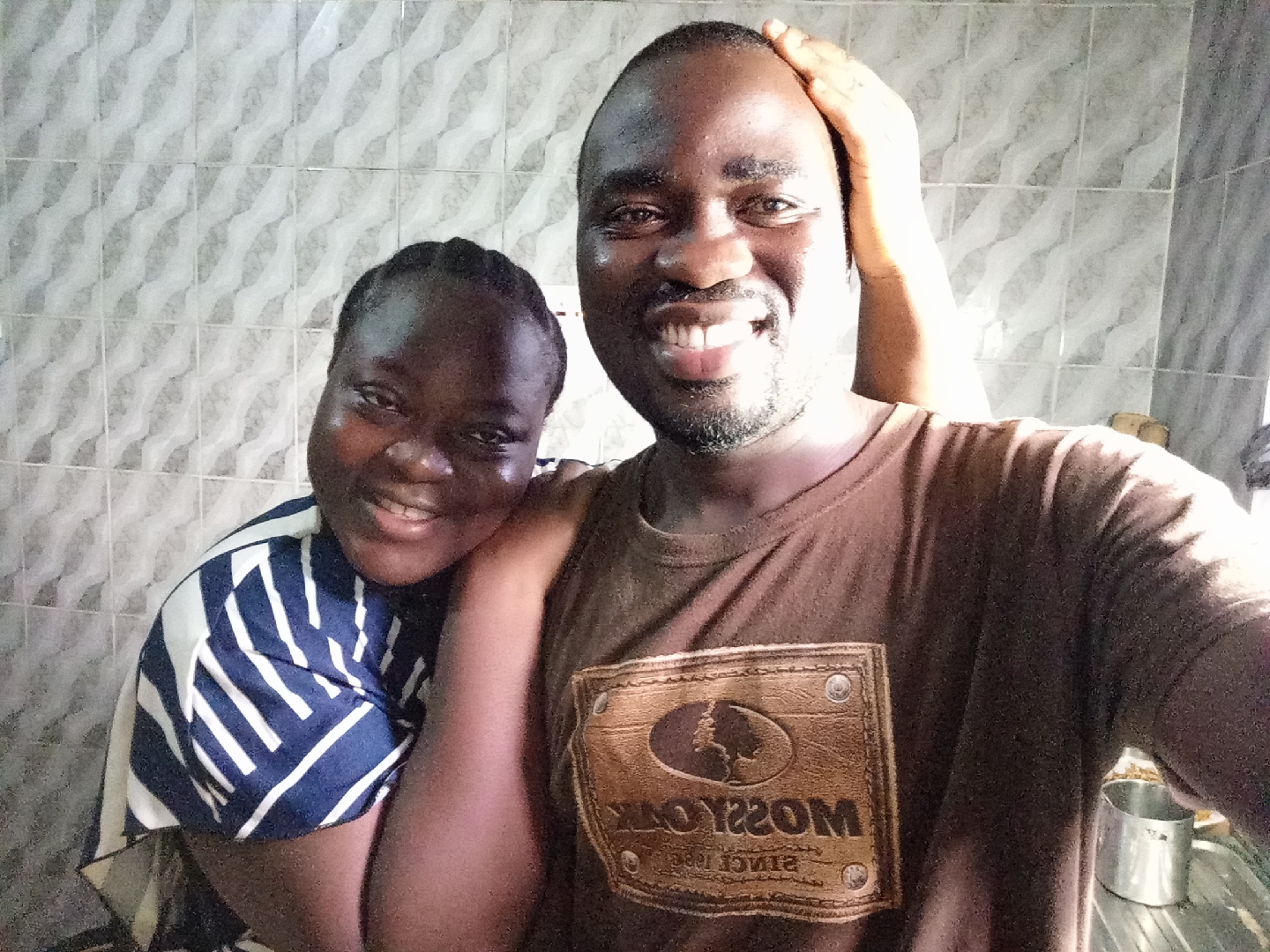 Matthew is a farmer and lover of steem. Steem has really helped my life to grow more healthier than I was, Steem testimony. I'm a Dad, husband and a hustler. Farmer who loves animals, he practice what he preaches . He is also a Photographer, Traveller , Mr Chef ( Loves Cooking) and above all, he is a blogger and a vlogger♣️♠️