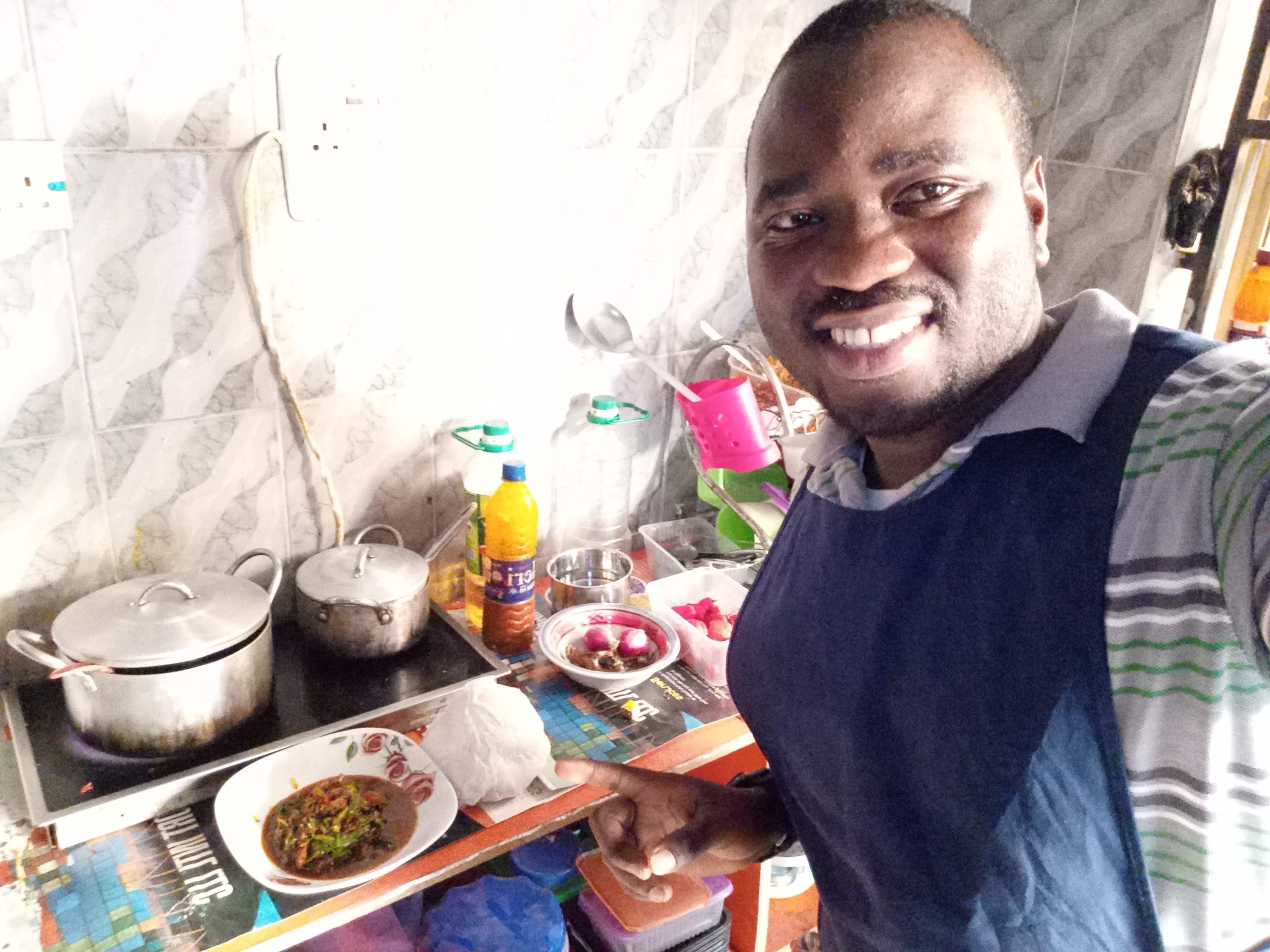 Hello Everyone 💕 💞,
When it comes to the cooking aspect of life , I am trying my best to be who I am. Smile 😄. Some people do send me messages on discord that how did I learn cooking? Some went to the extent of Calling me a chef. Thank you. I really appreciate. Yes, I have few words of encouragement for us ( the youth) we are very lazy, so sorry to say we want quick para-change in my own word meaning stress-free wayout. So many times I met even our young ladies who are to handle the cooking for us and so many pretty of them was like. What D-Fuck I can't cook. Whaaaaaaaaaaaaaaaat☹️☹️☹️🙃🙂. That's a slap on your face, lol 😀 am not referring to you but you . This always keep me thinking about how our future as youth or better still young youth parent will actually turn into , when you can not prepare a simple meal for your family, or your husband, or your children.
I went into this act while I was so small when I was 8 years old. I said this because my late father was a great Mentor I must confess. He actually gave us the Keys to unlock so many opportunities. Which we took after him. As a farmer , as a chef , as a jovial person, yes we emulated him although we can not be him. But we tried. So I learnt from him when he cooks in the kitchen. My late dad do spent more than one hour in the kitchen without sitting down for once. That's was why I always referred to him as Multitask Mentor as he washes, he fries, he clean up the dirty utensils and so on. The biggest of all was that he pounds yam like a machine. I took after him because I love cooking alot. When I was in the University I cook everyday, I pound yam very weekend. so I can say I inherited it from my parents. As for my Mom, hahahaha. She is a cook up till now. She handles her kitchen so well. She taught us so many soup Preparation and baking as well.
When I grew up, I did not changed my attitude and orientation about life challenges how to cook, take care of house, yourself and more. I included it all in my way of life and farming techniques as well. I learnt both together, it was not easy while learning because sometimes I do learn in the hard way. Hahaha. Lol 😀 I guess you know what I mean. My thinking was that my parents were to harsh on my but not knowing I was being shaped like a Gold.
Back to our discussion, this was my first food preparation that took so long and took my time but it went well. Actually maybe because I was doing multiple task job, vlogging at the same time I was cooking. Smile. I first of all delt with the pounding aspect which took me more than one hour.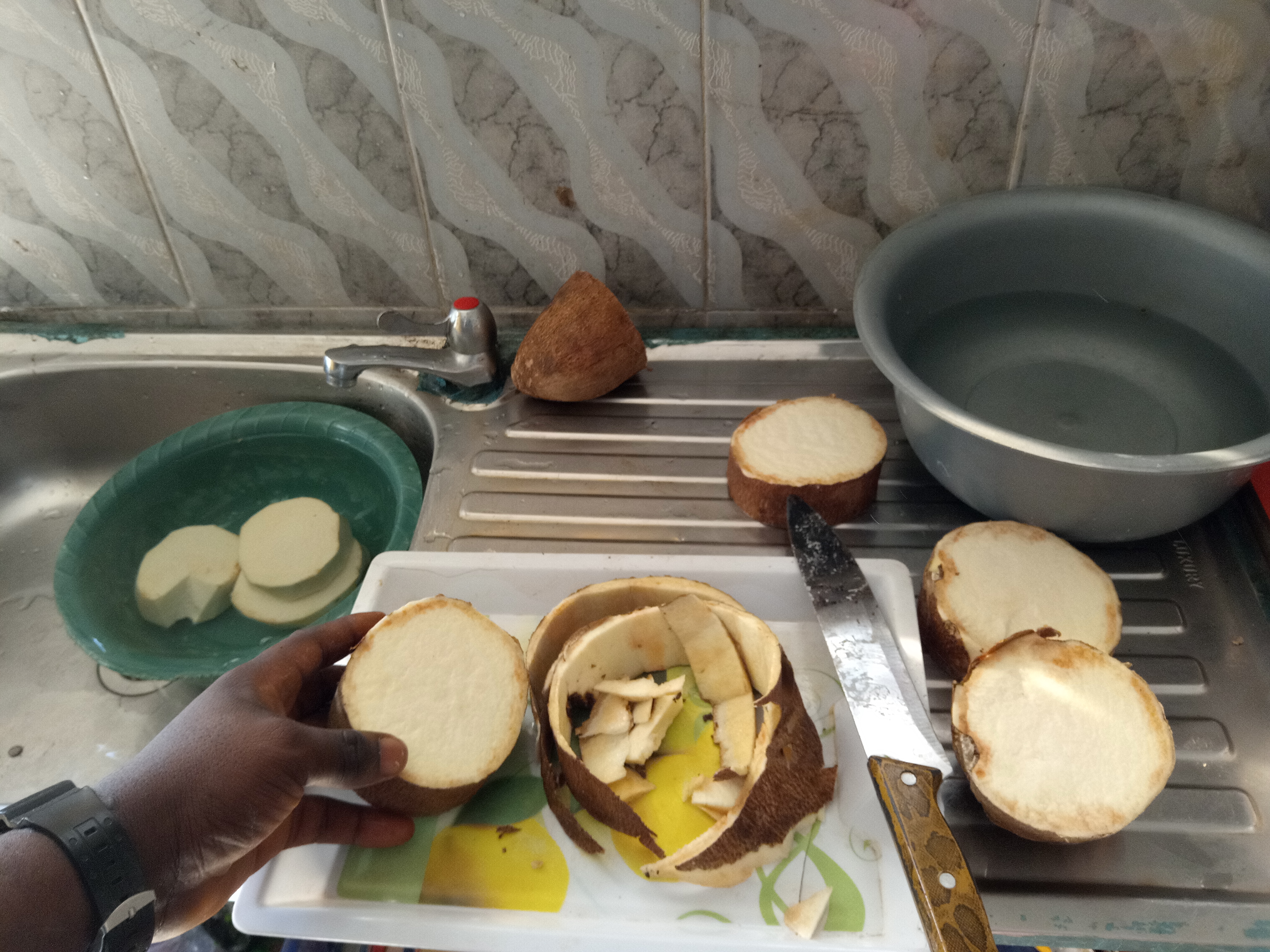 ---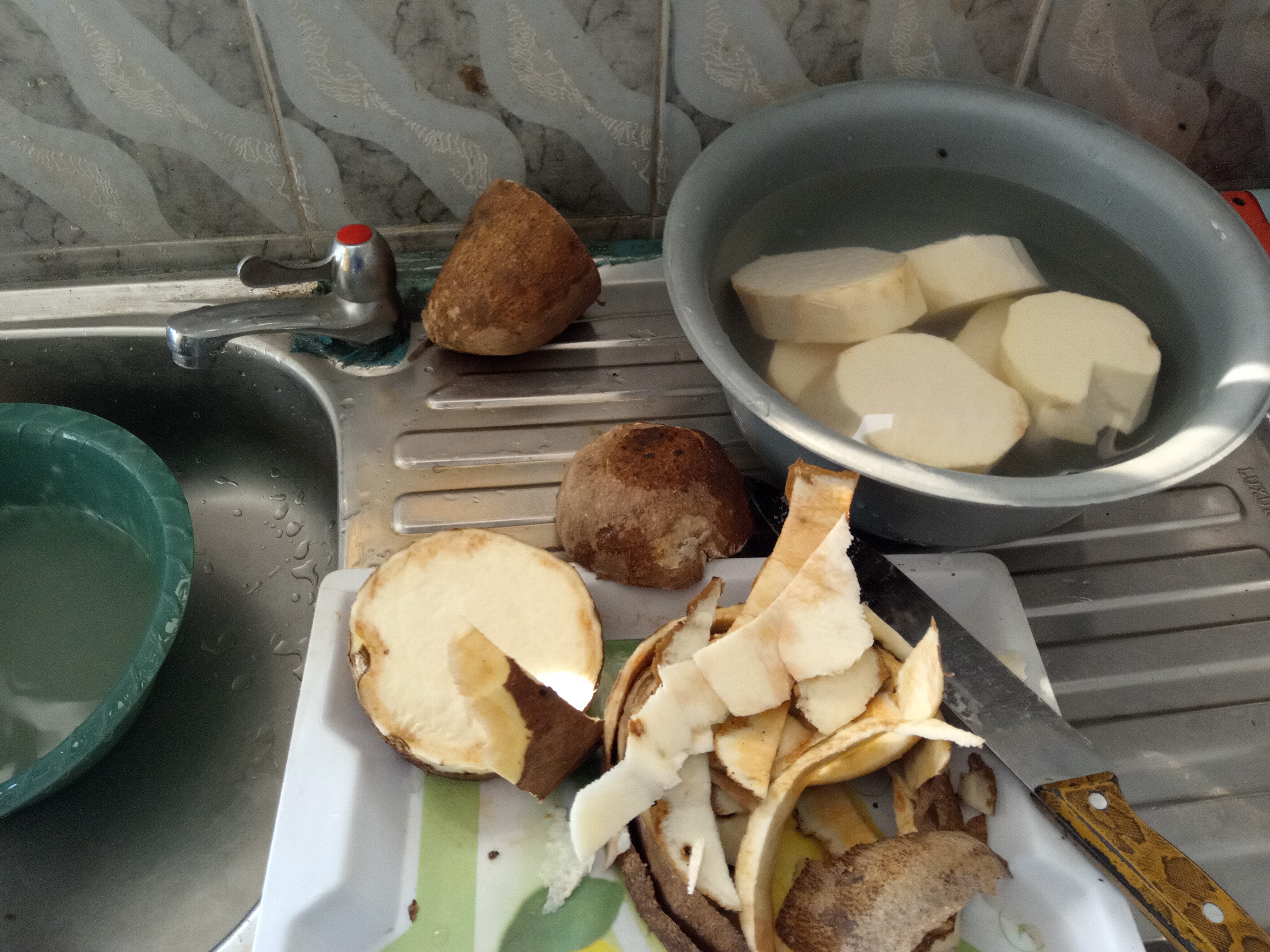 ---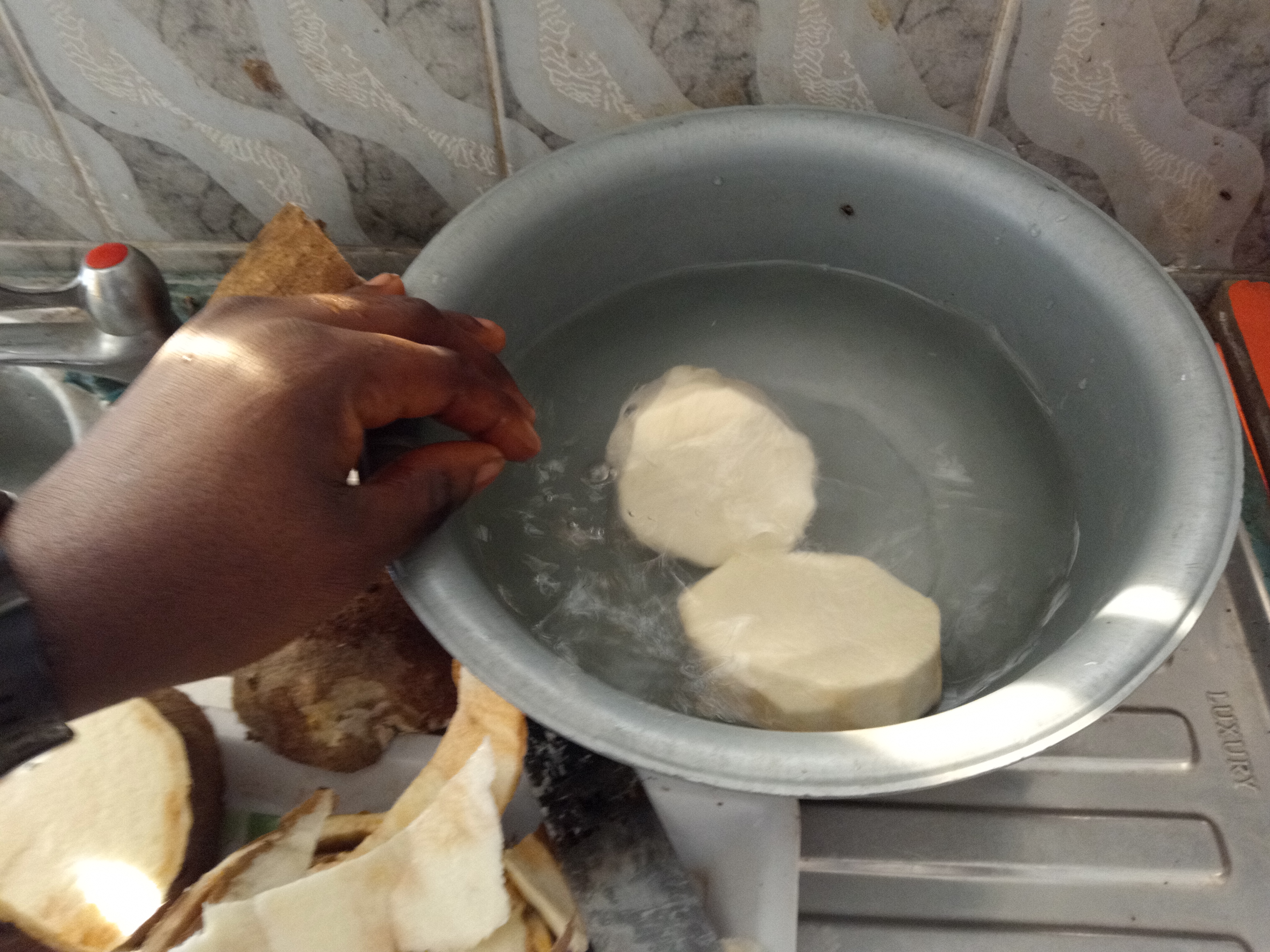 ---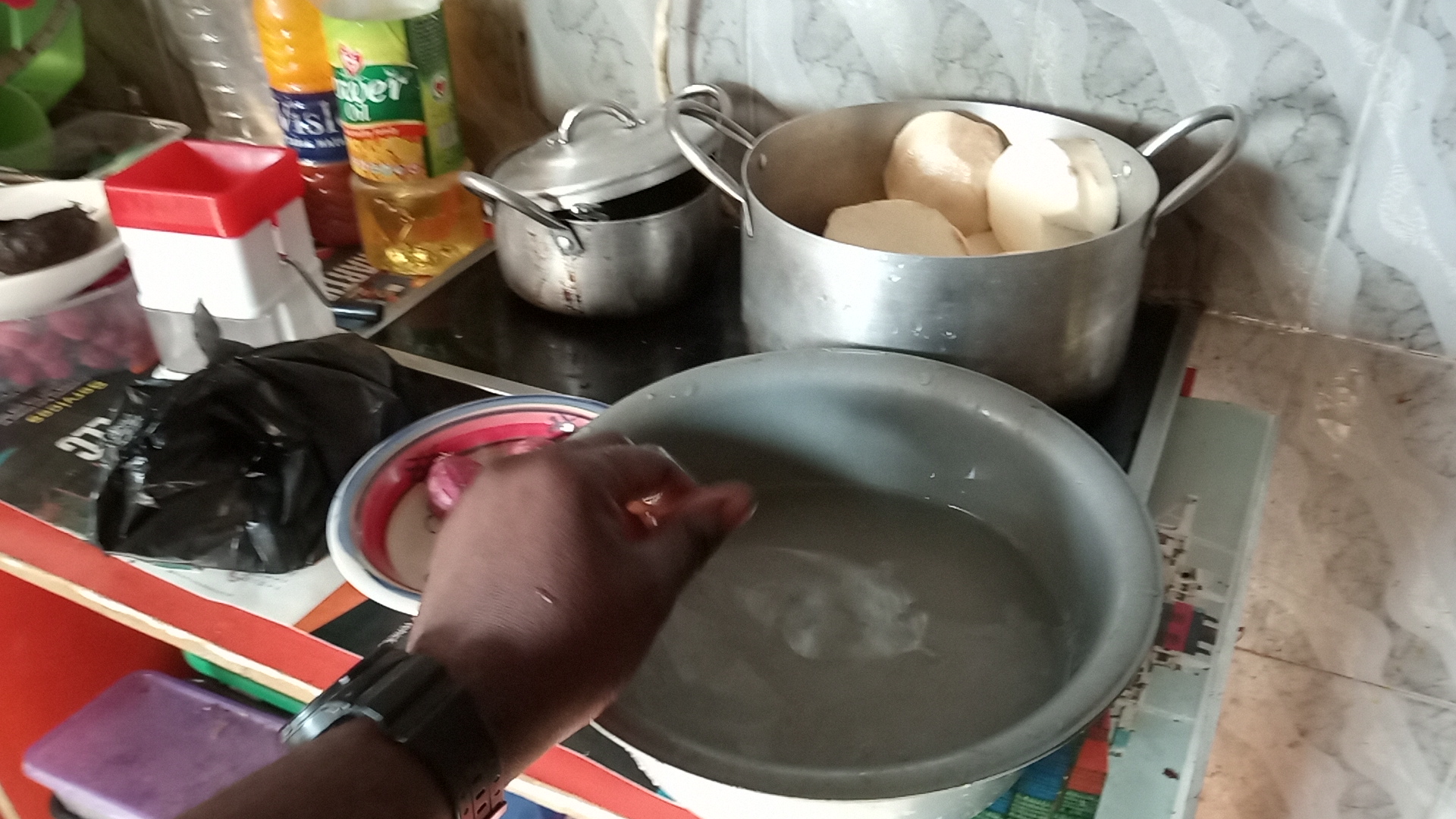 ---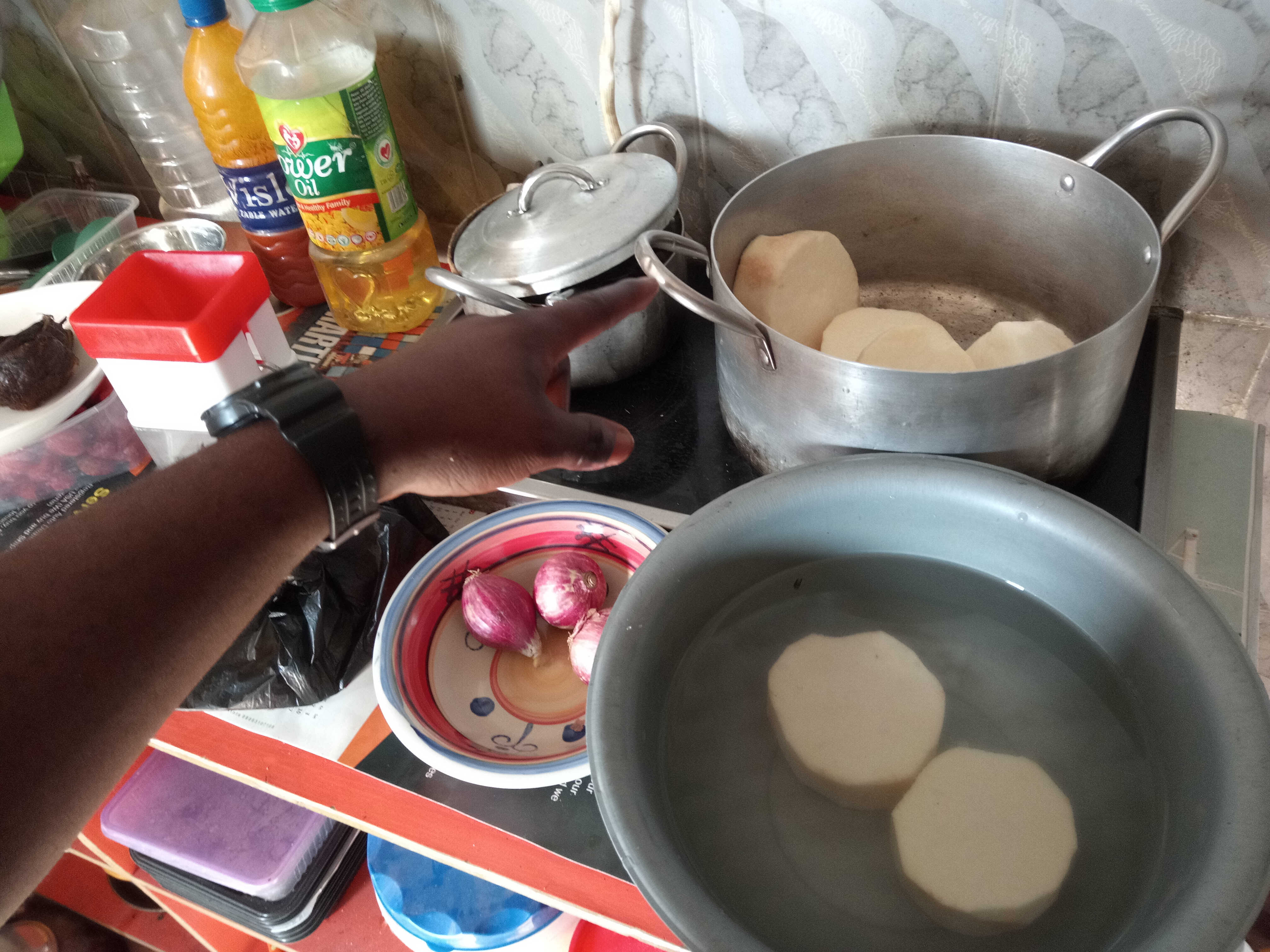 ---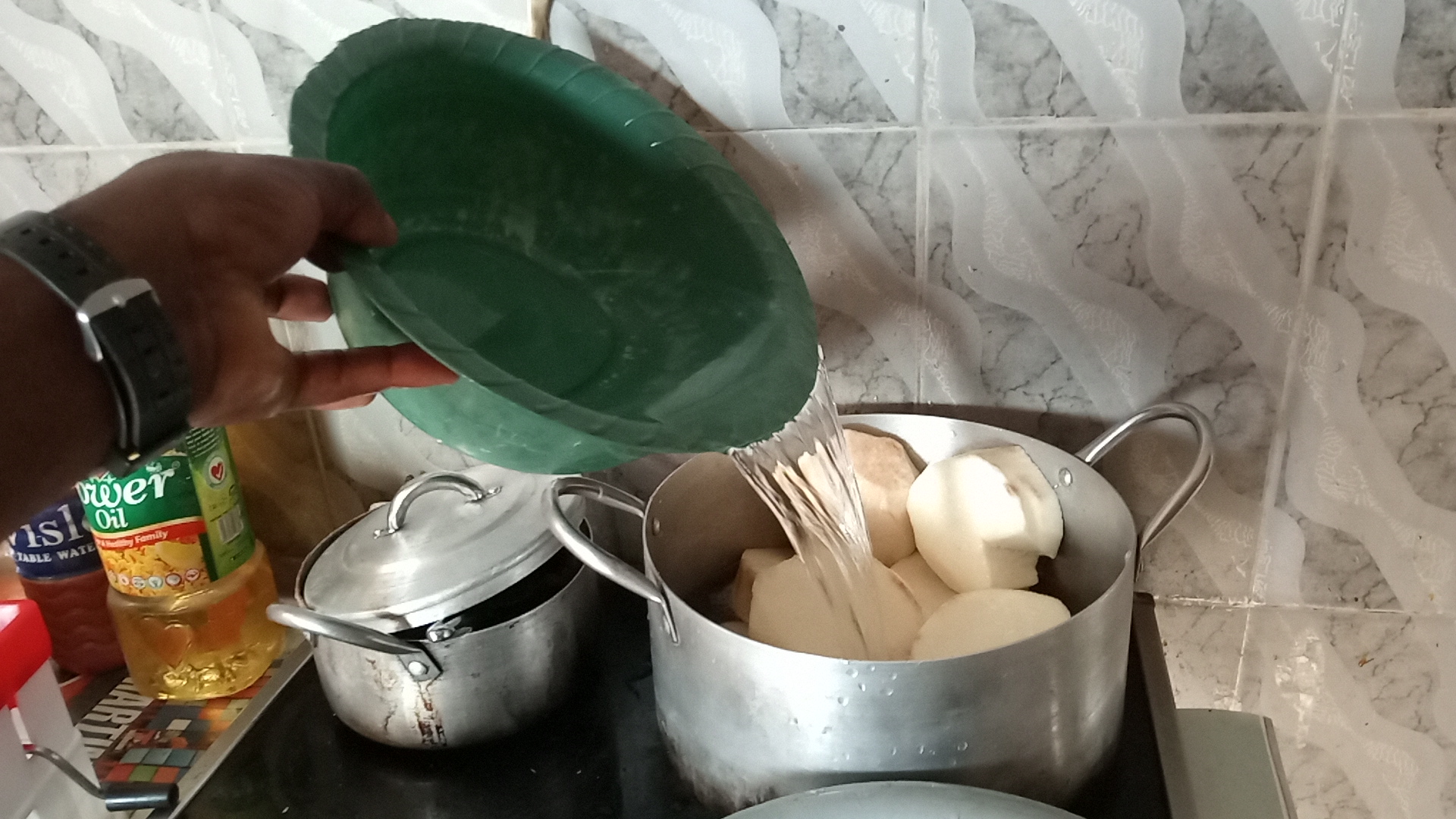 ---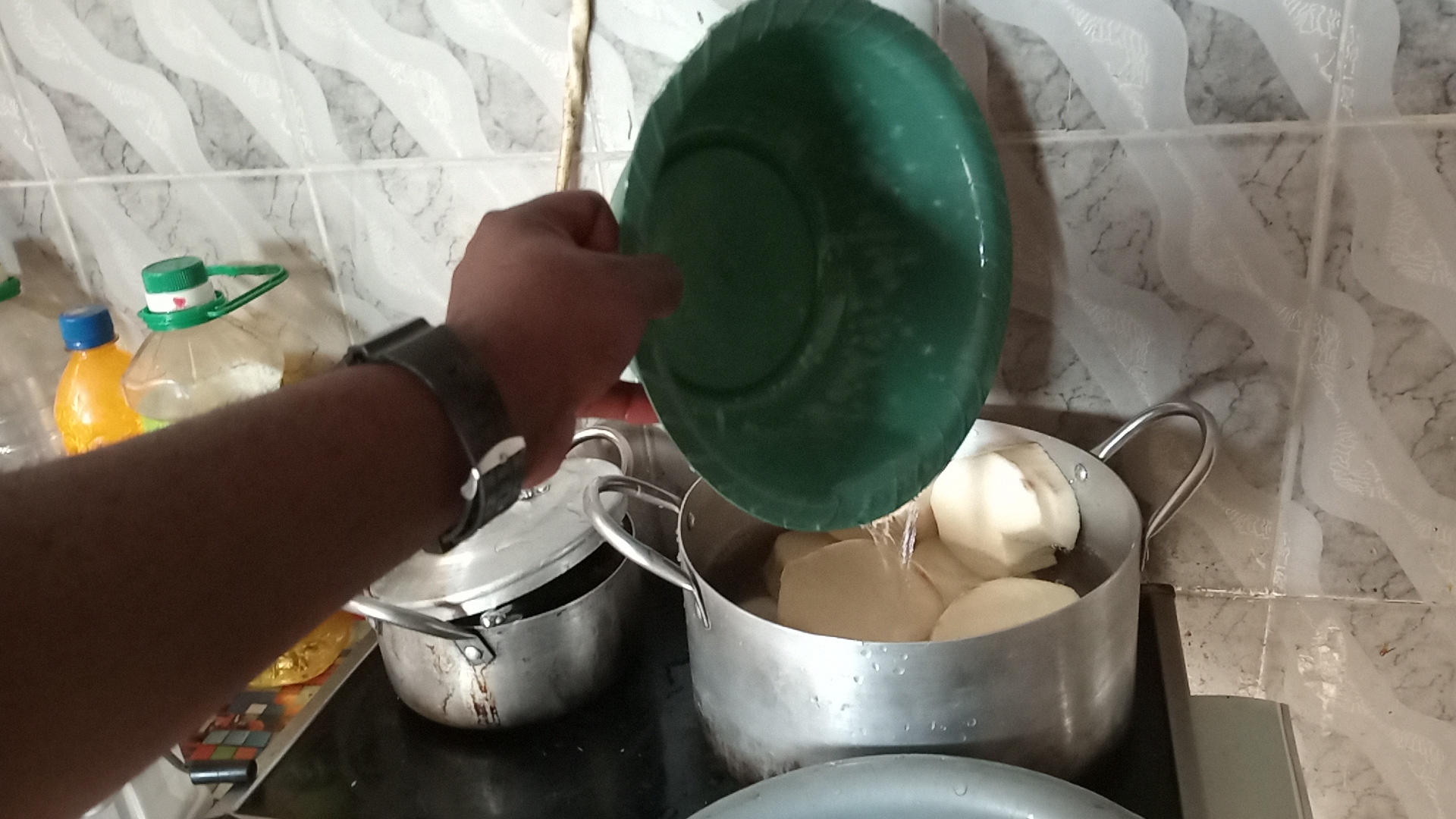 ---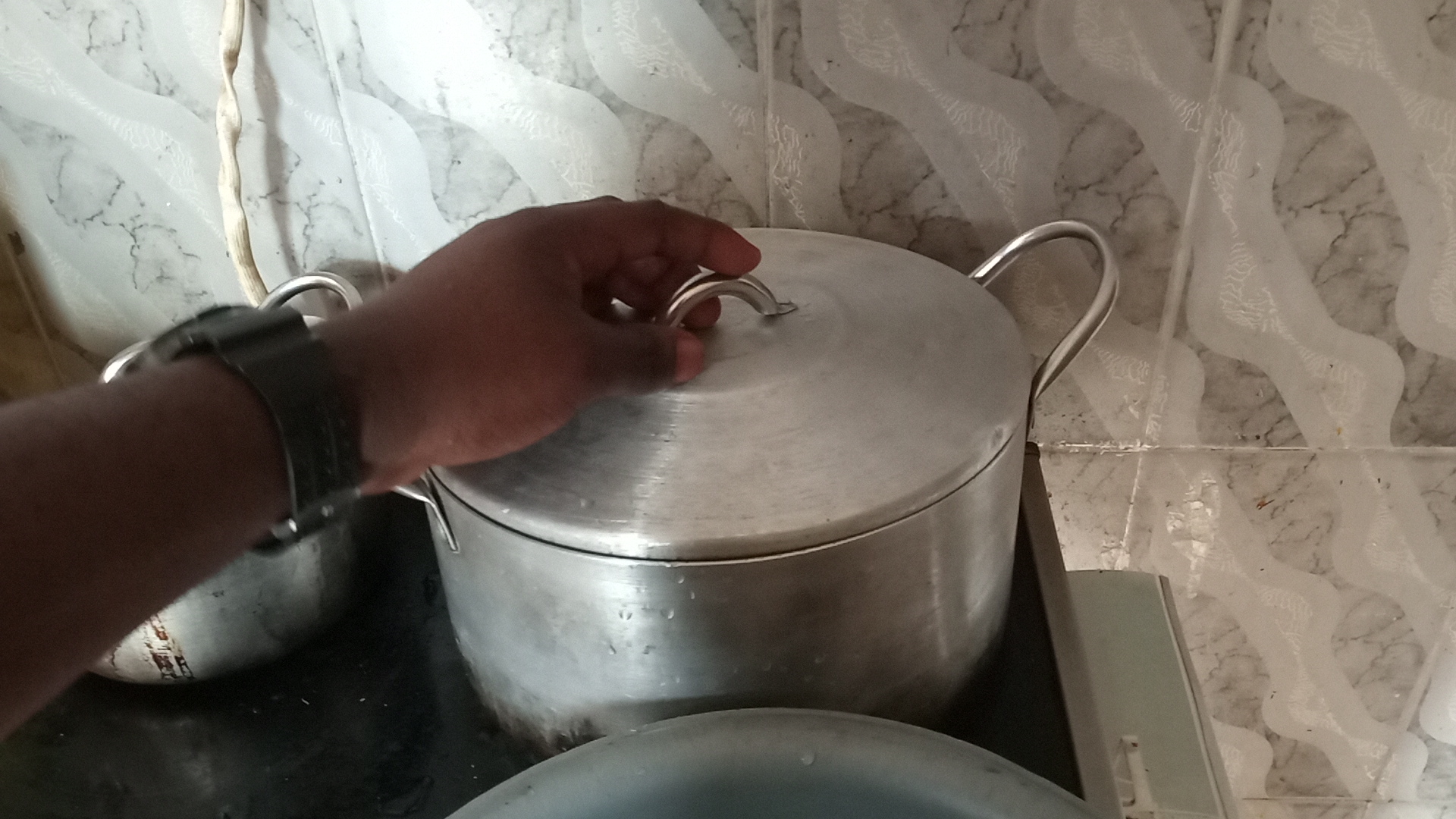 ---
---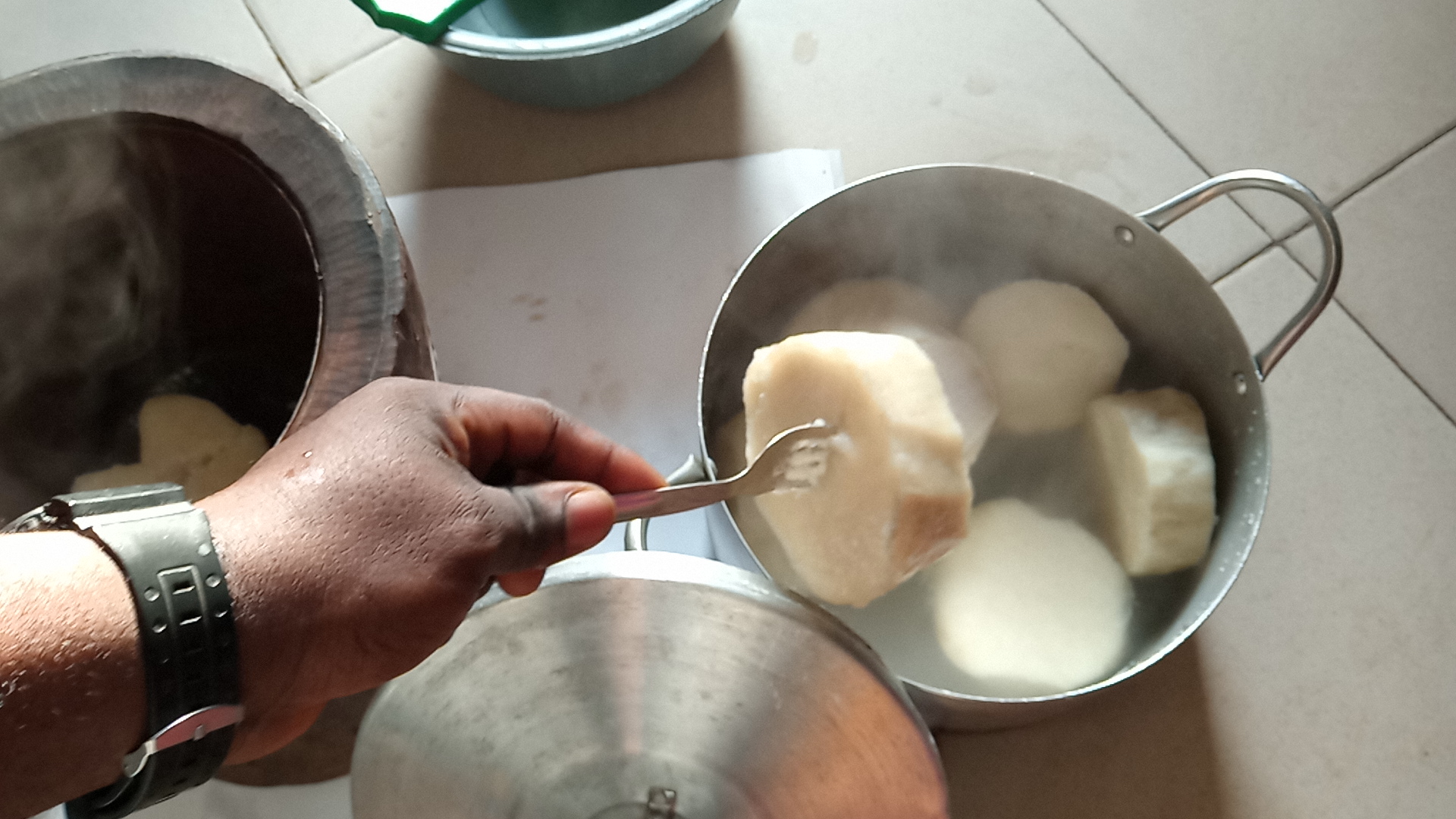 ---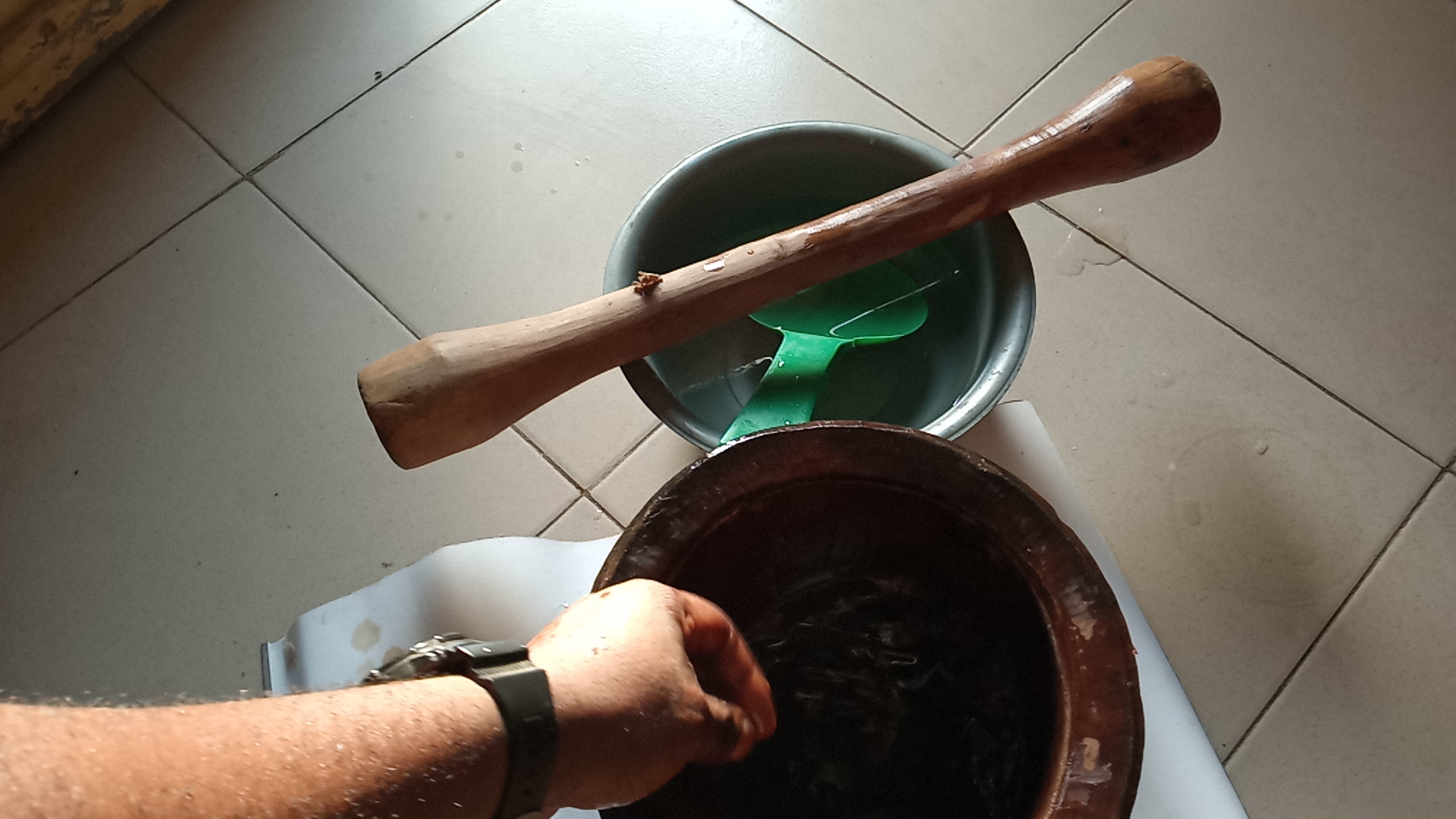 ---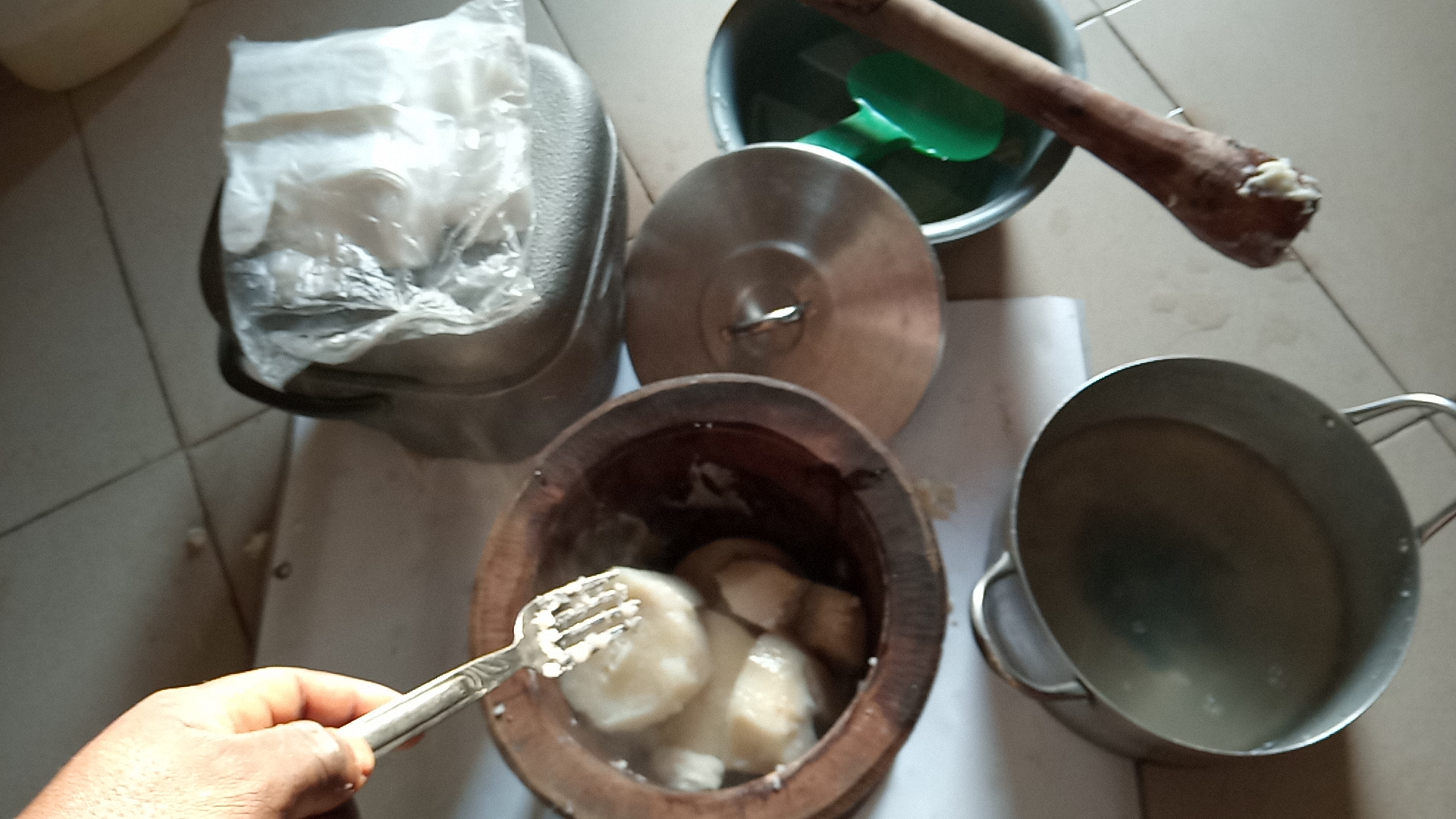 ---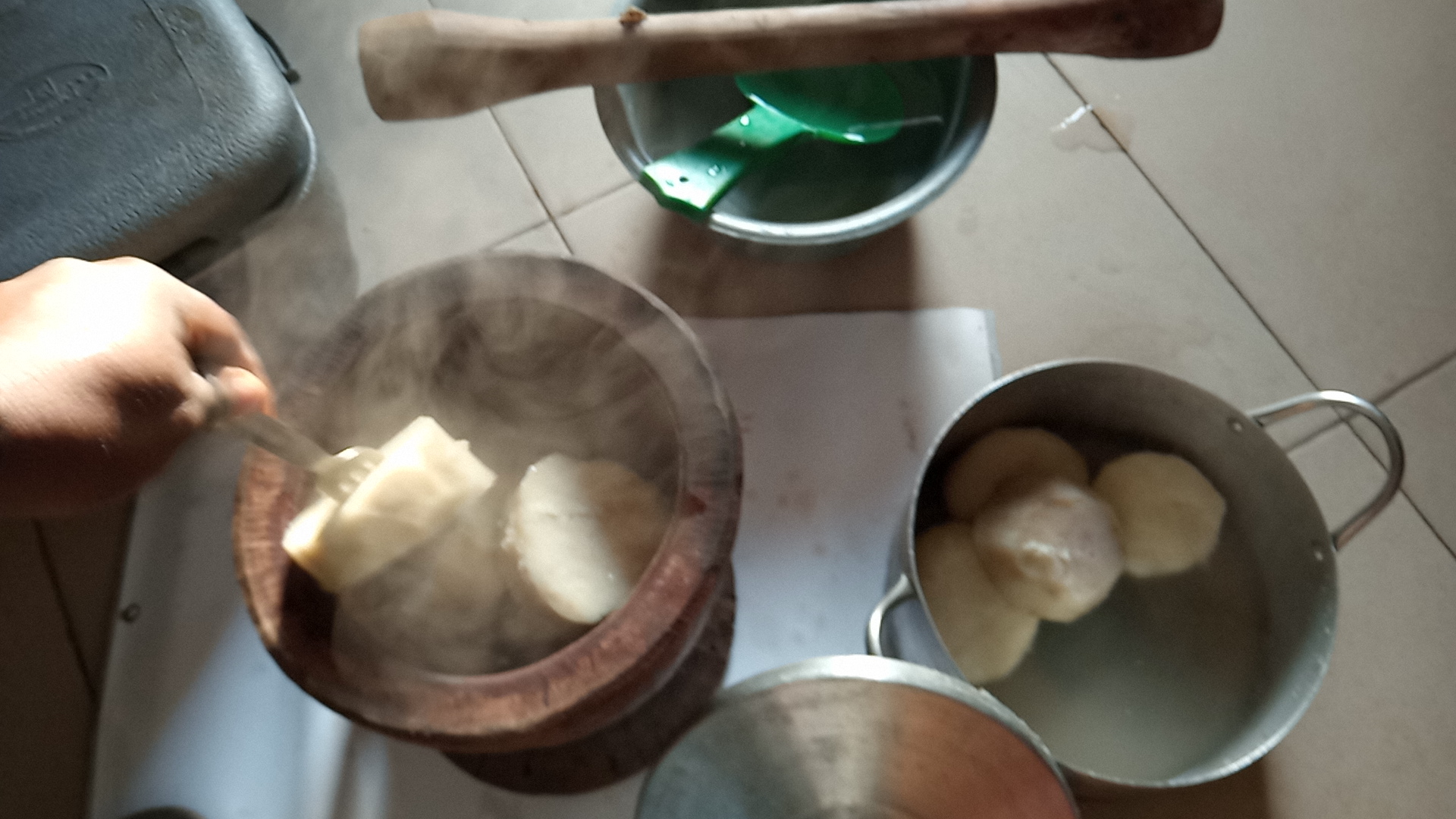 ---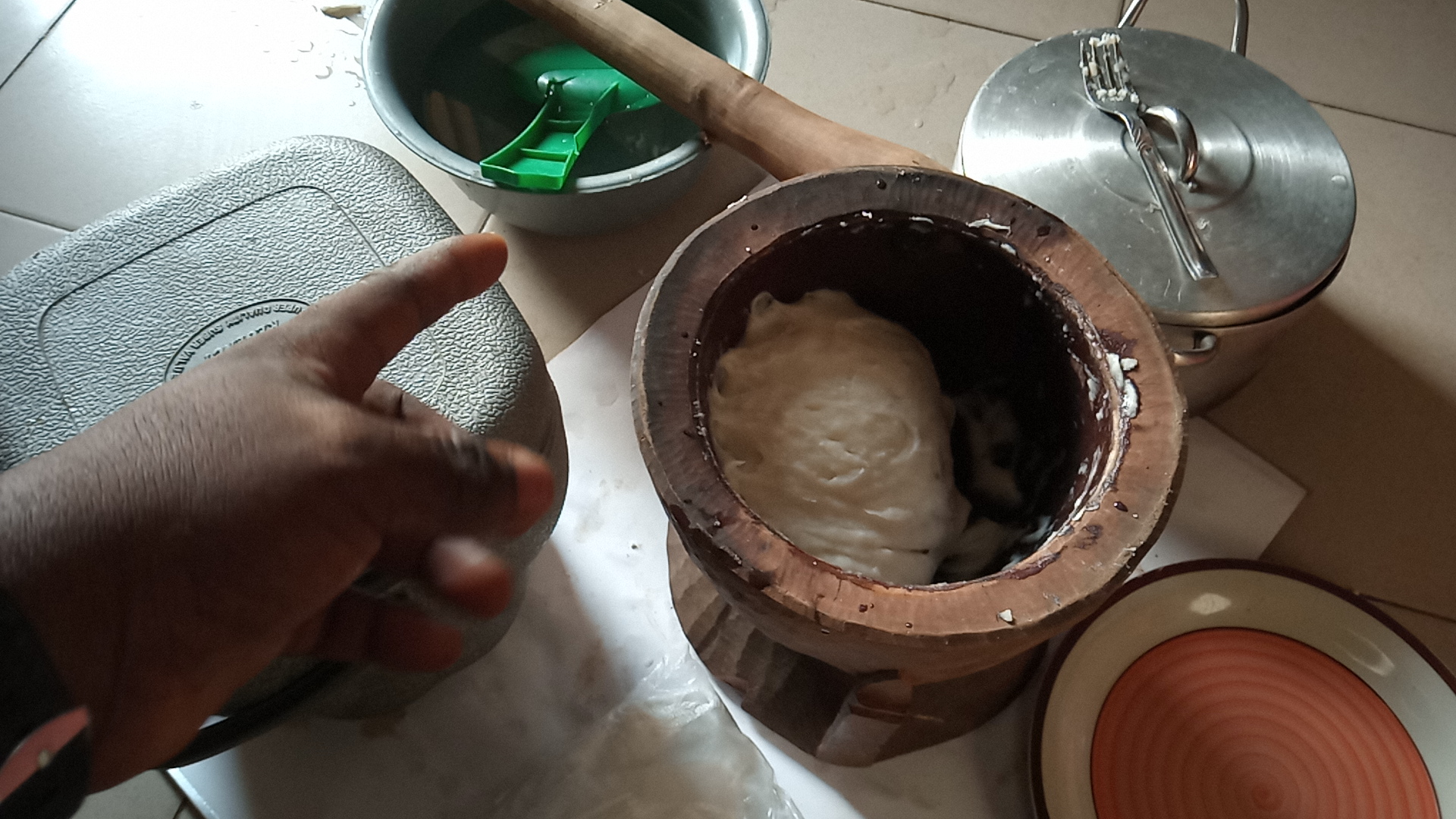 ---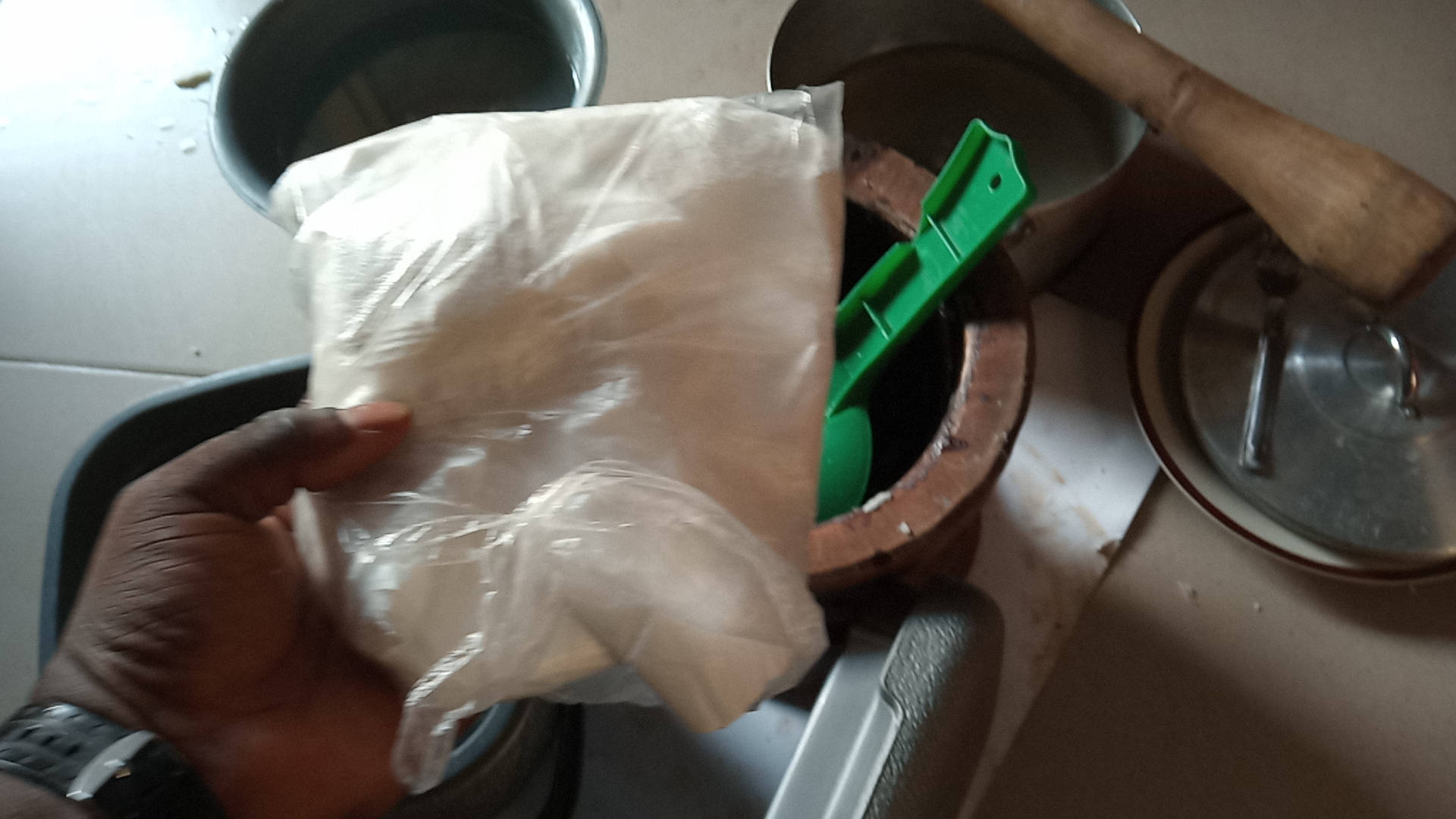 ---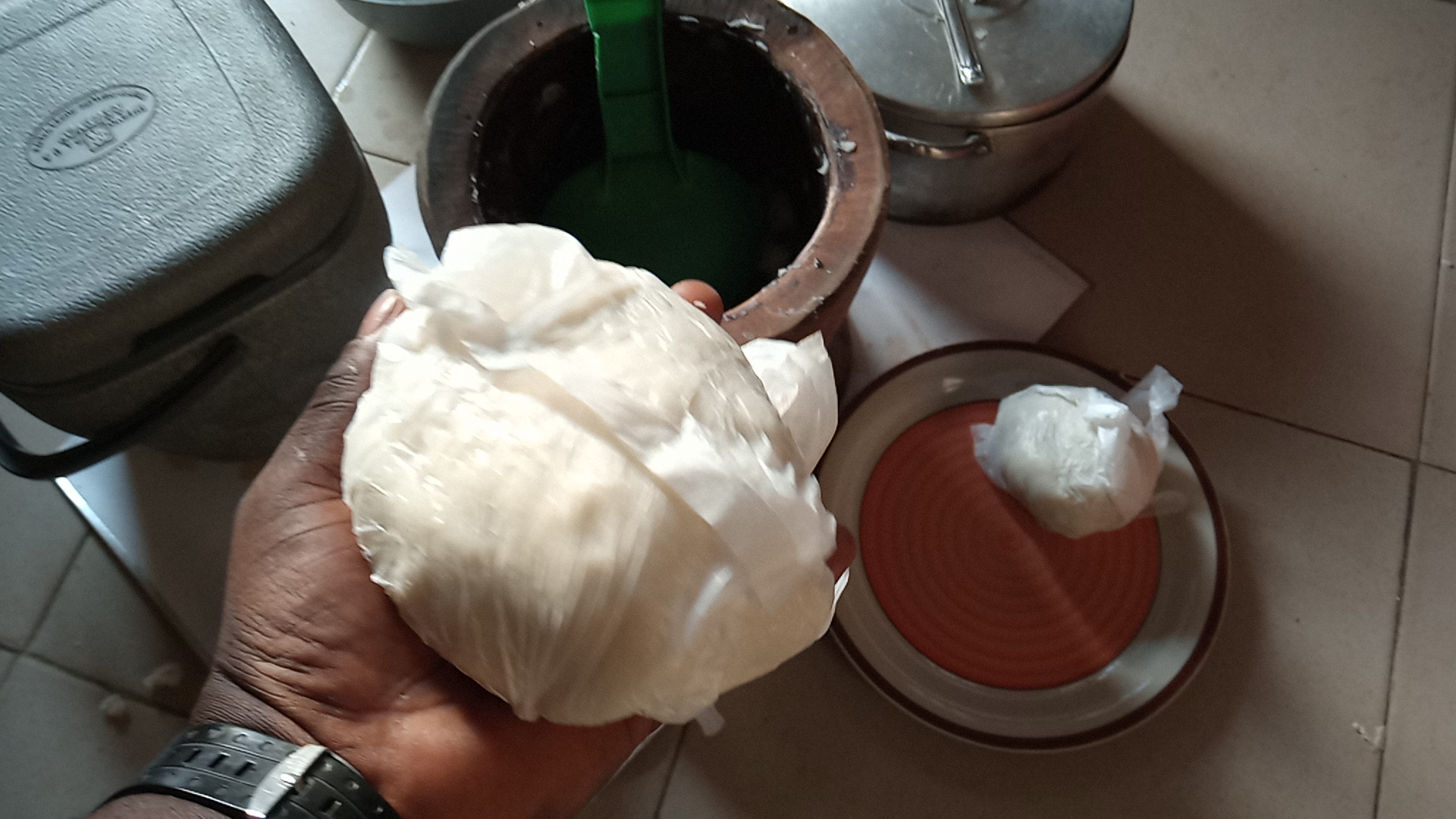 A Cool Appetizer To The Stomach Vegetable Soup.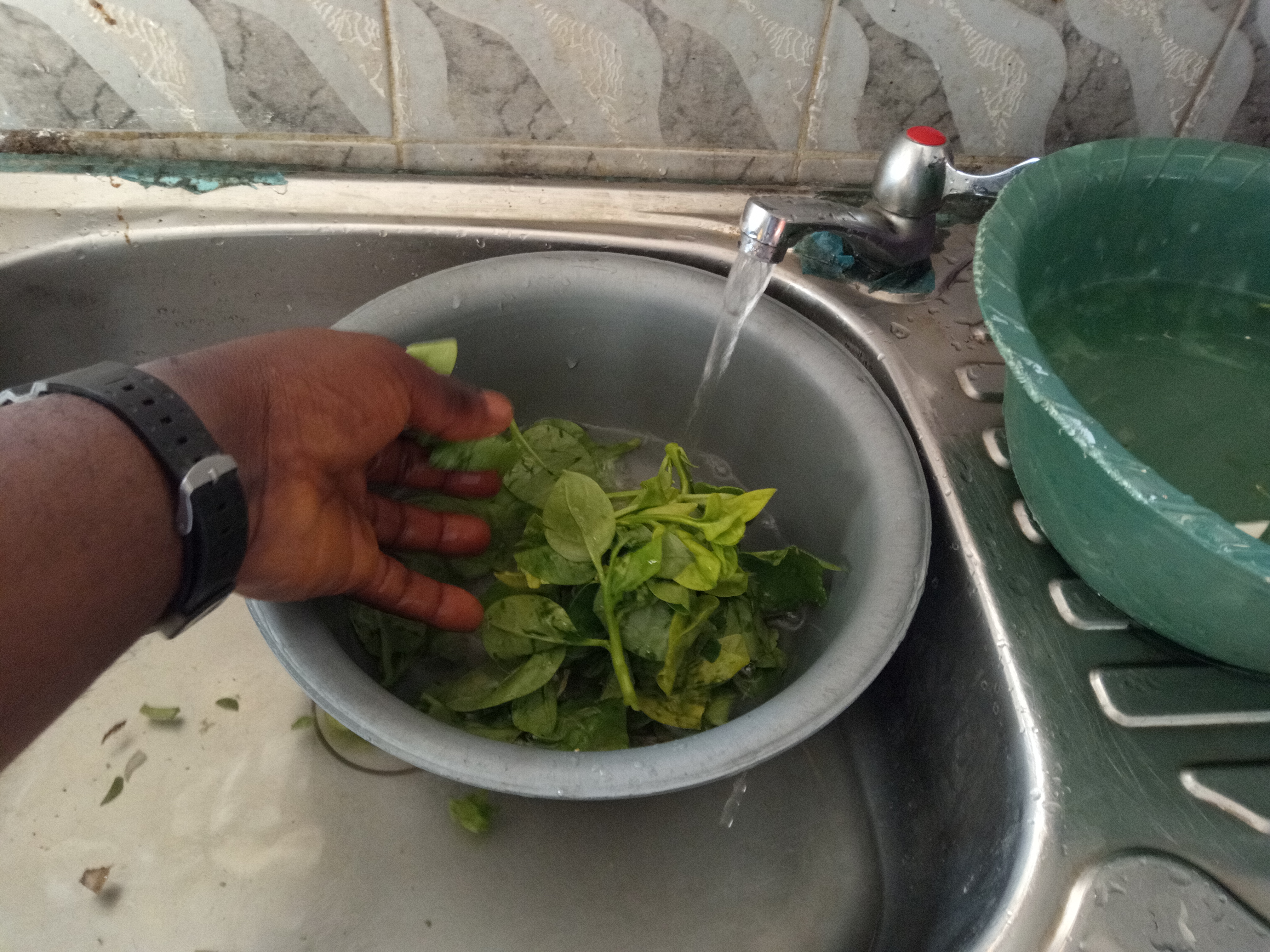 ---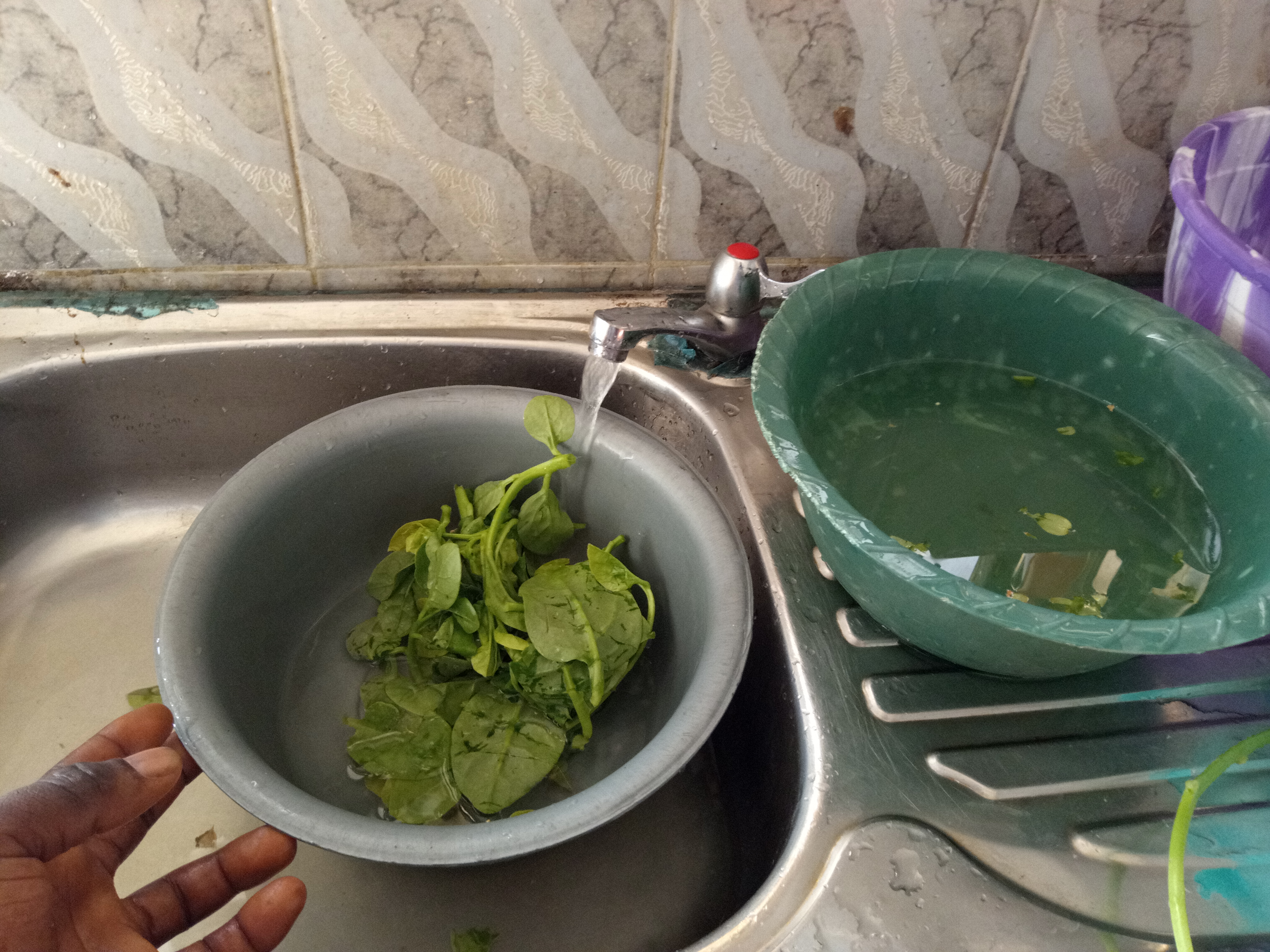 ---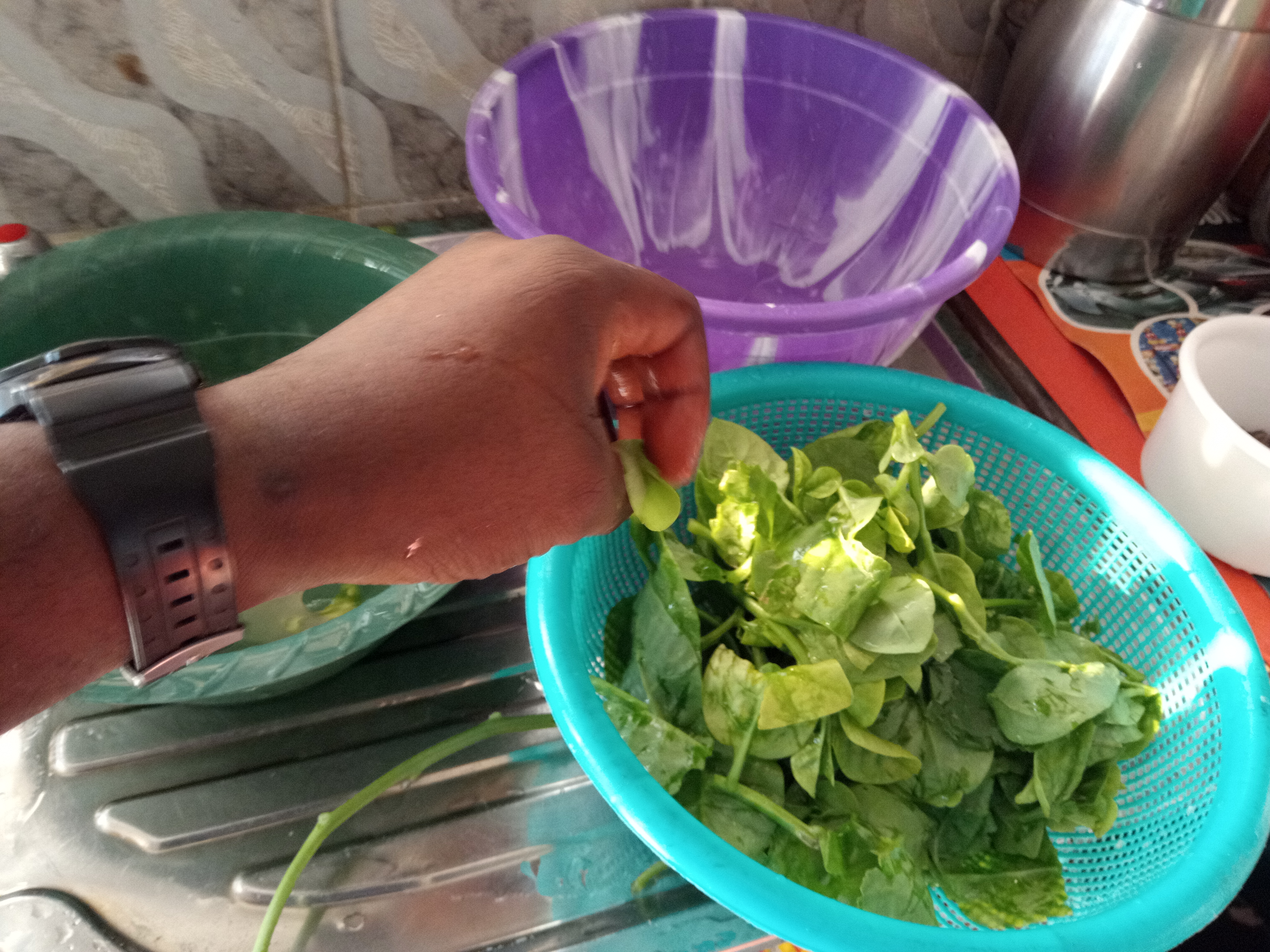 ---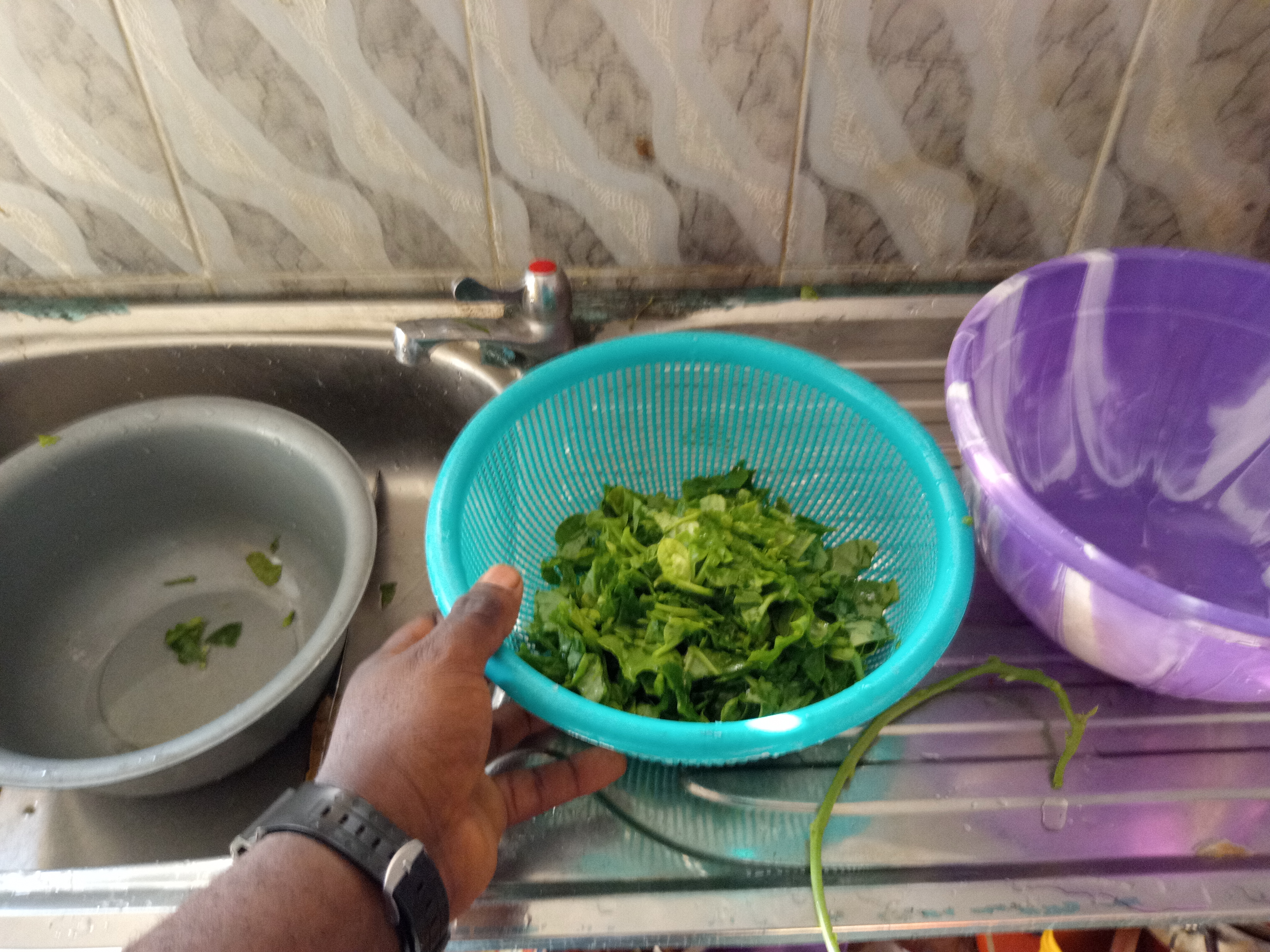 ---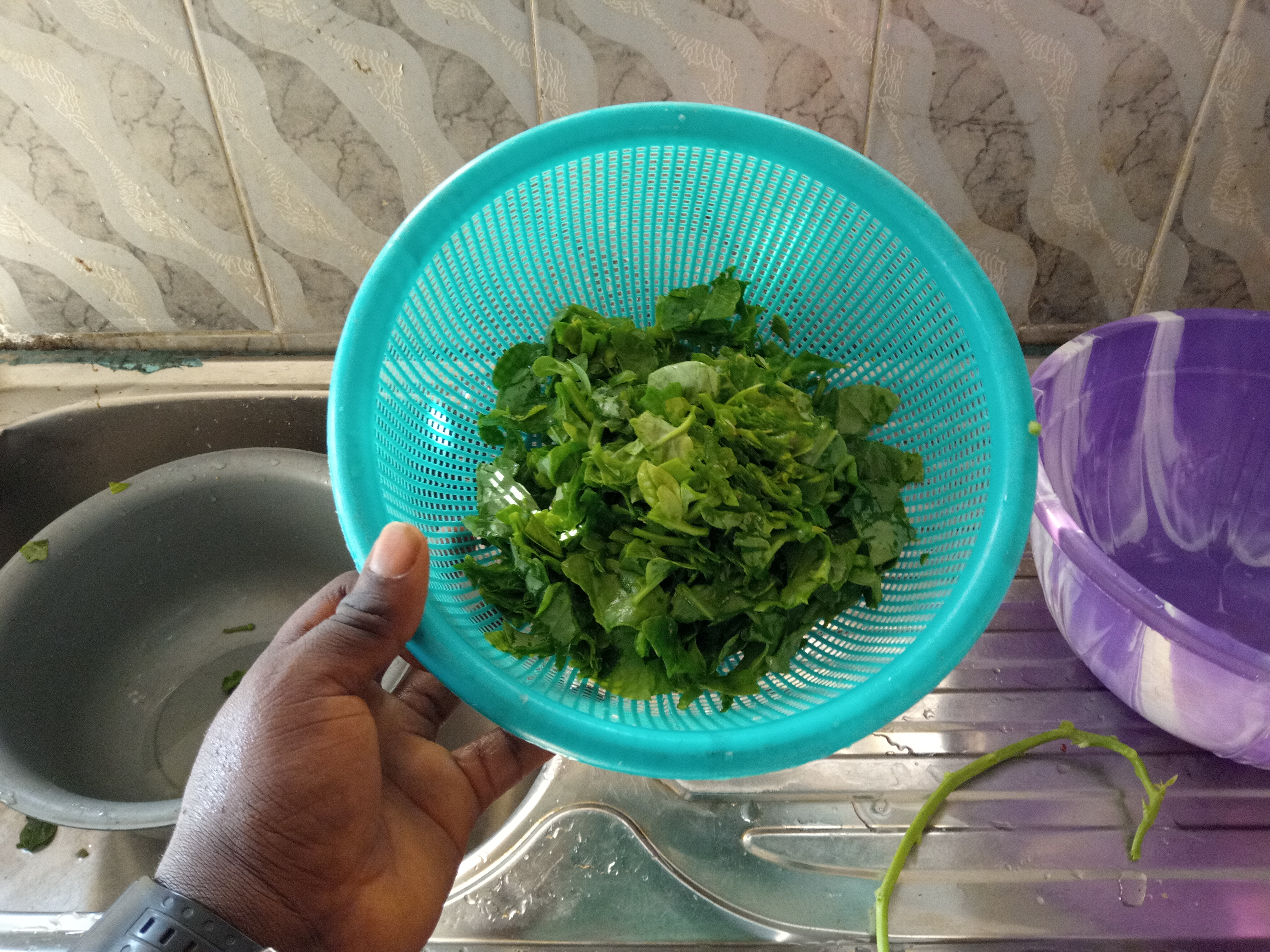 ---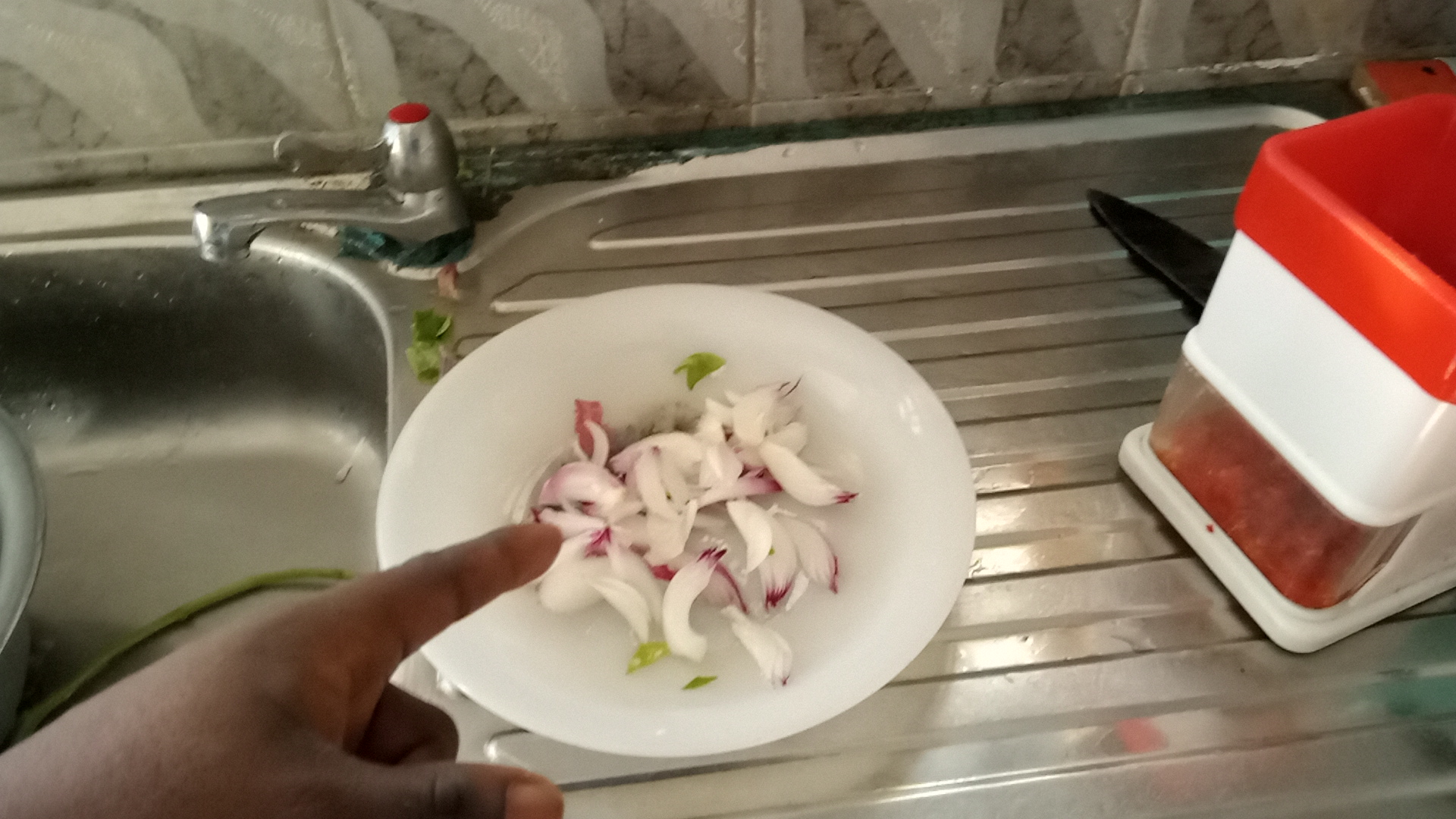 ---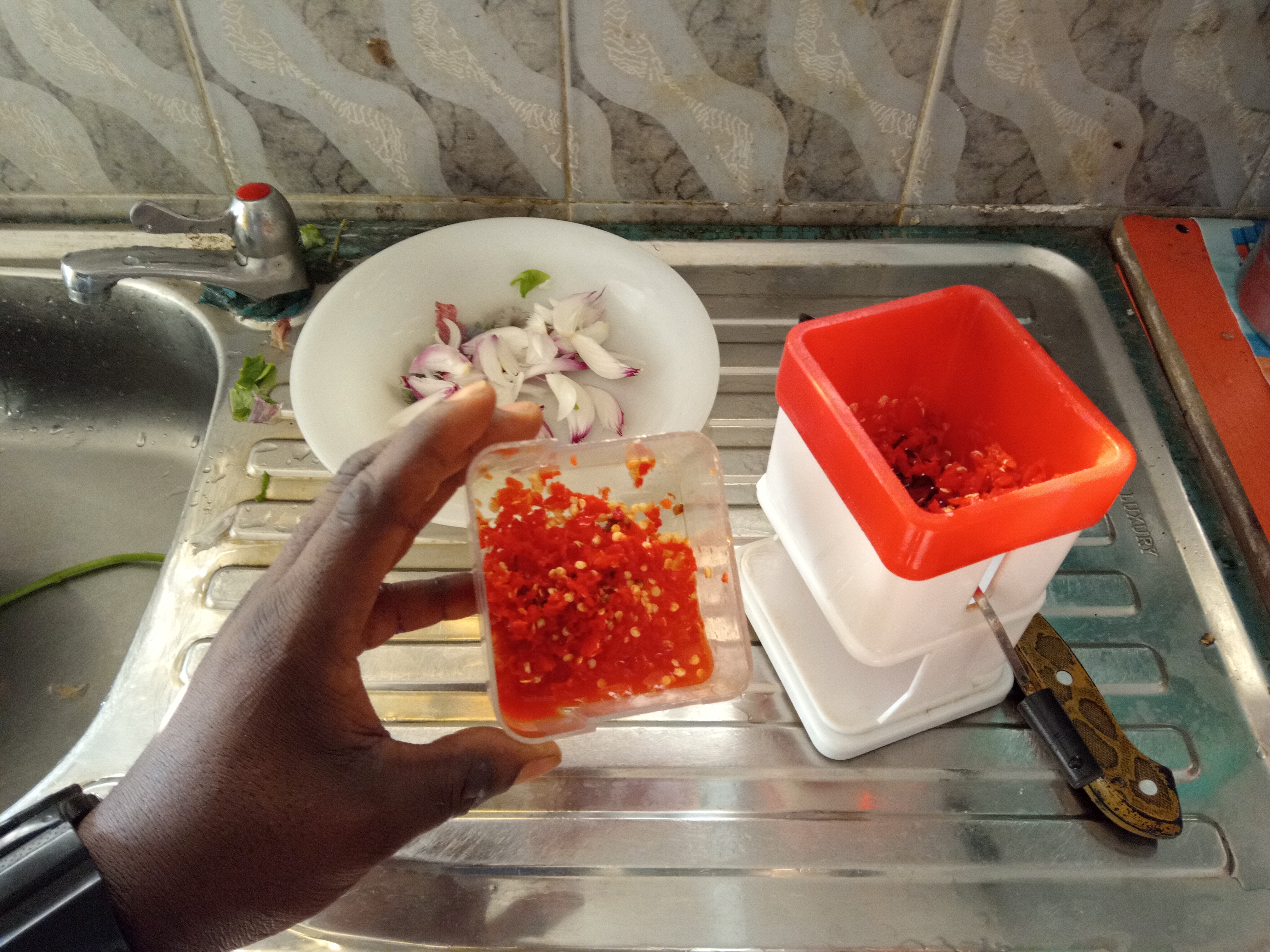 ---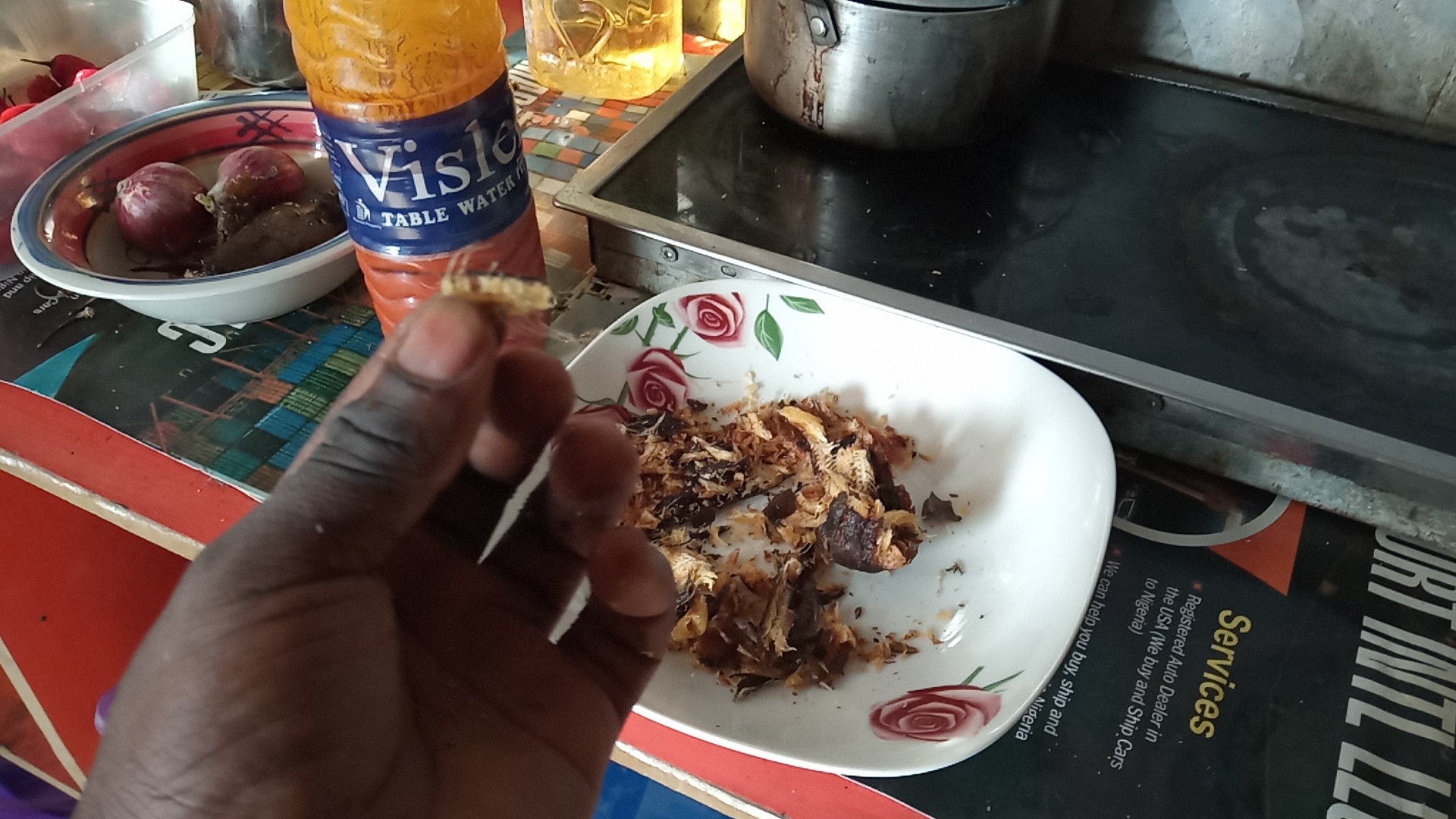 ---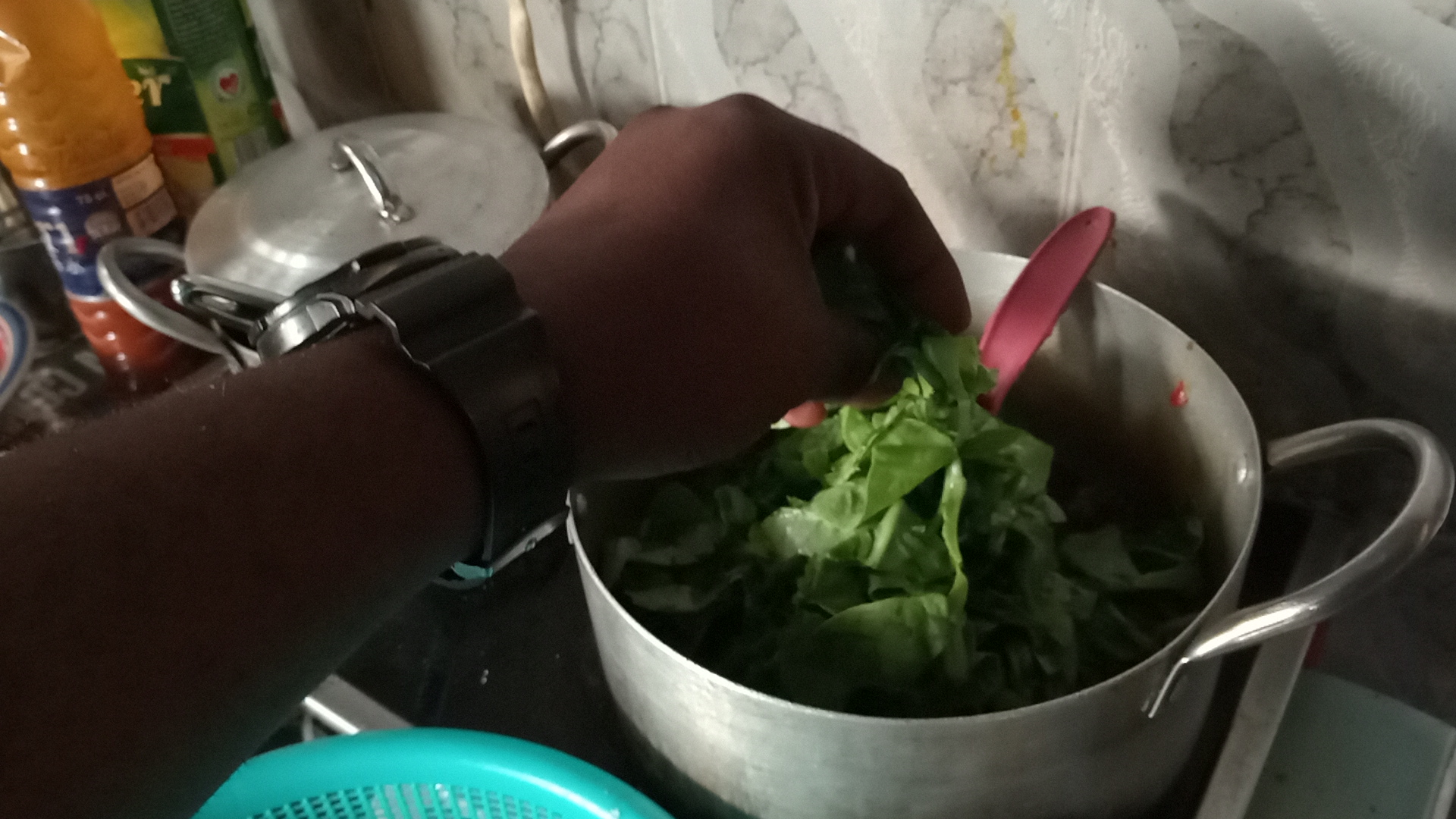 ---
---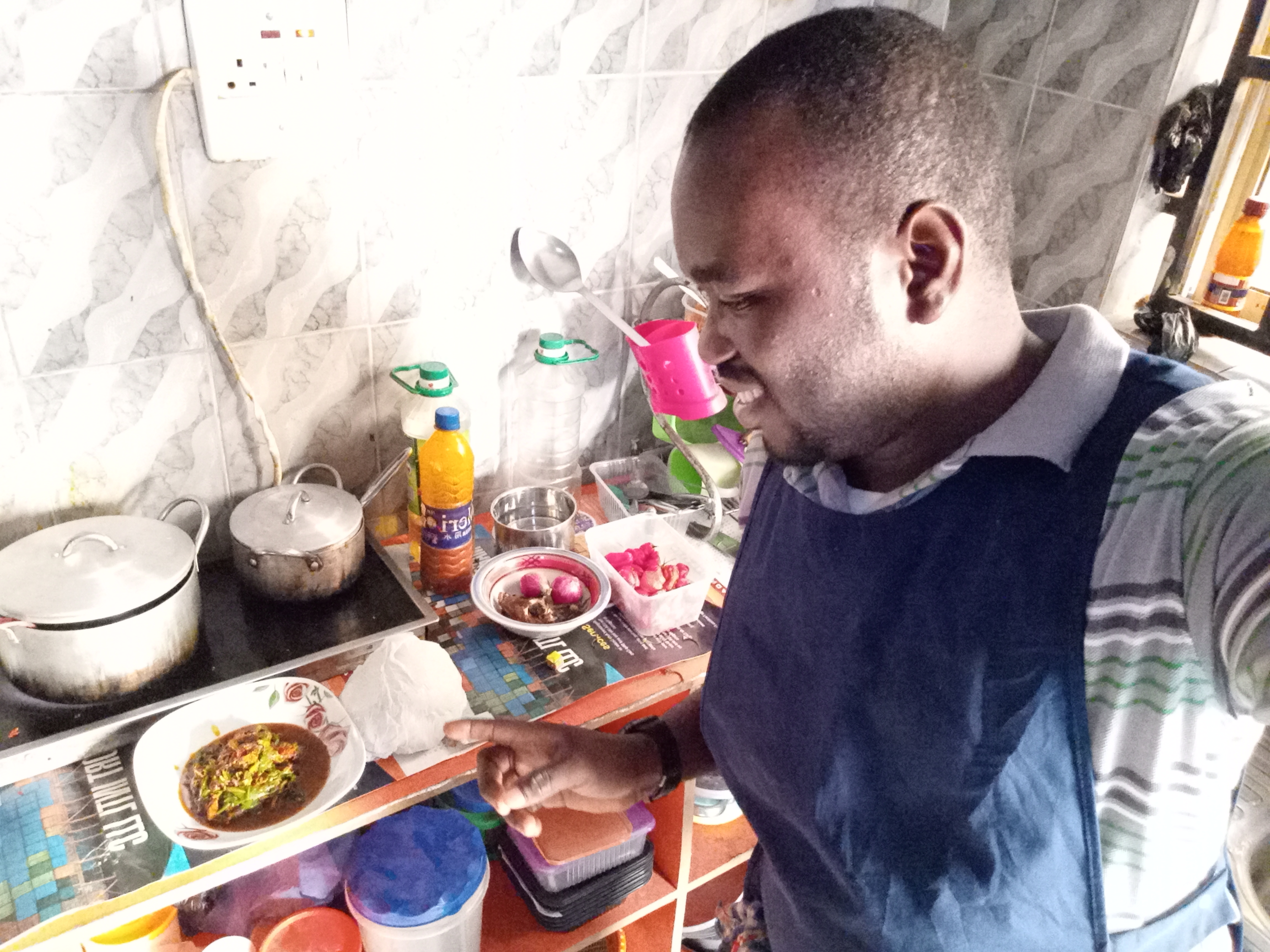 ---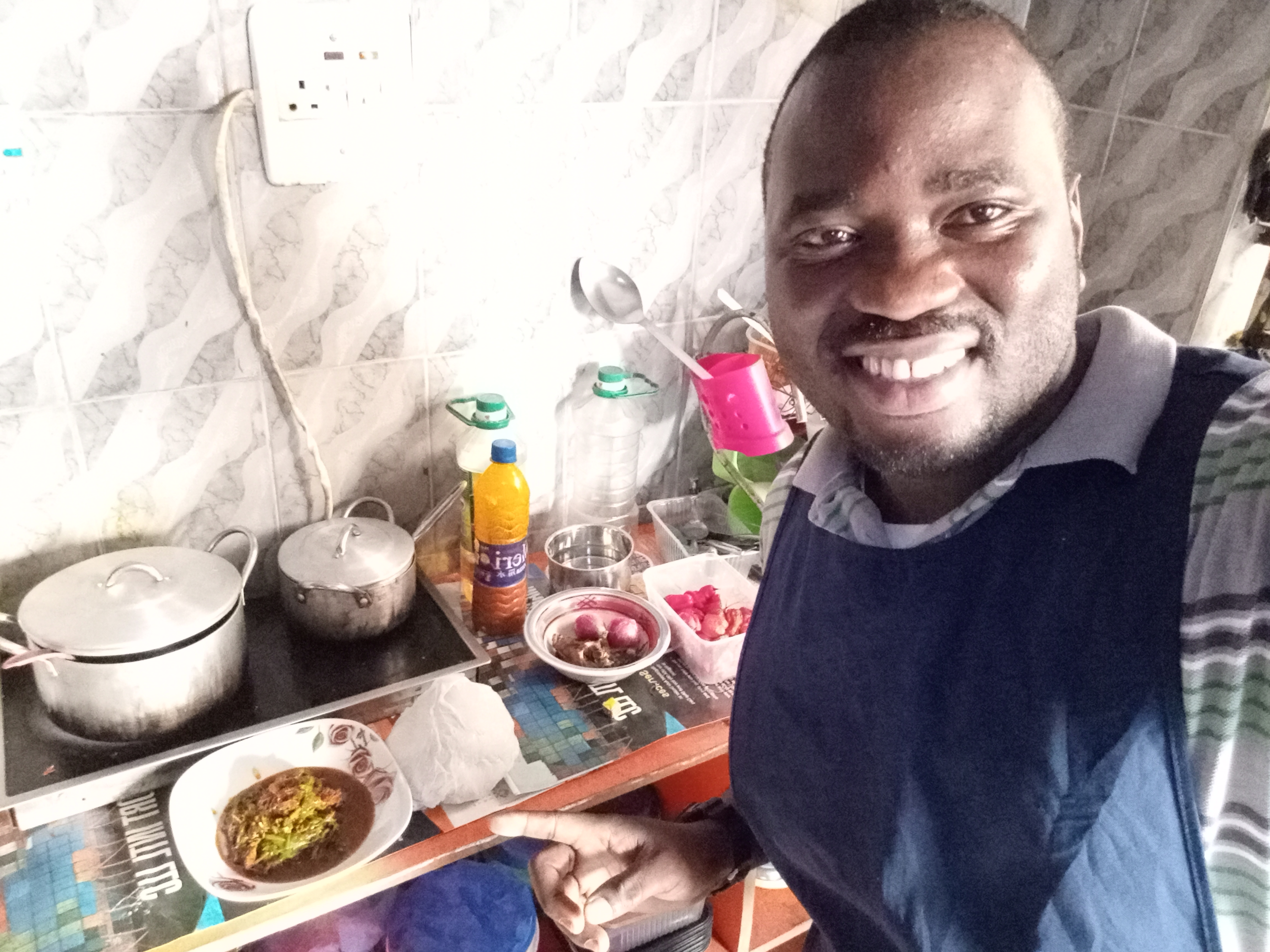 ---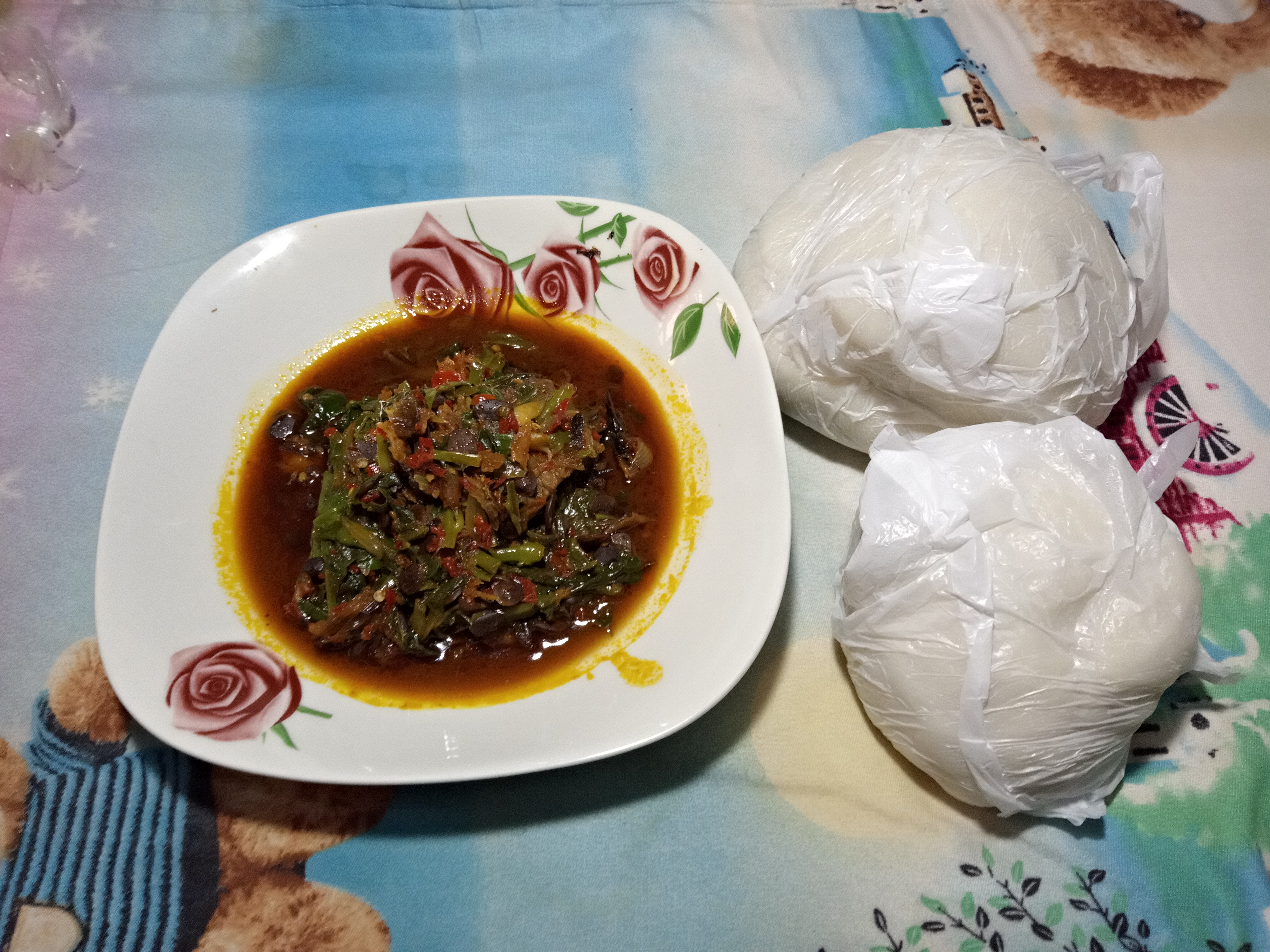 ---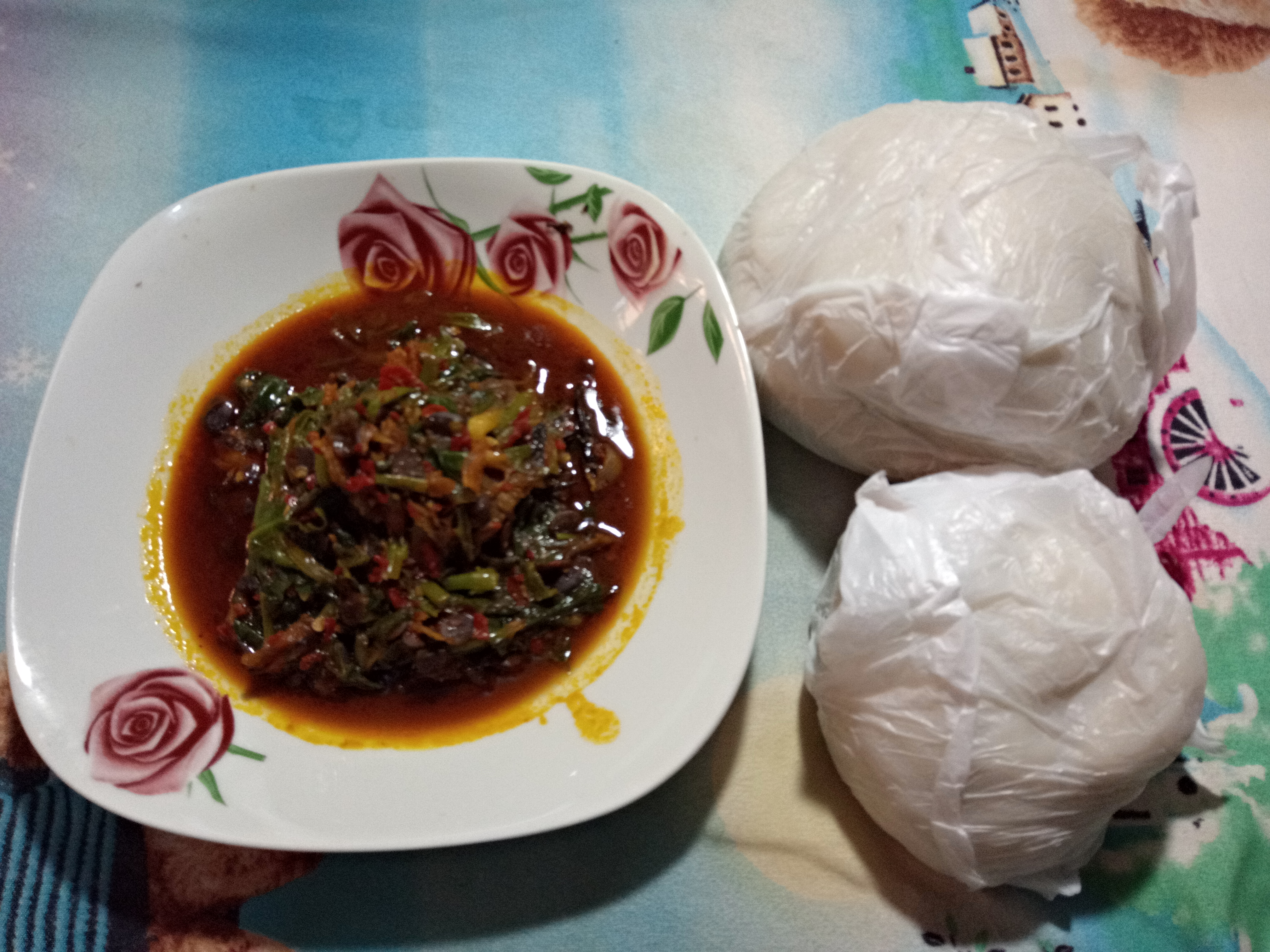 I know we have so many different techniques for cooking but this was mine with Photography. I do learn everyday so if you have any contribution, questions and comments. You are welcome.
---
Thanks For Stopping by And checking Out My Blog 📝📖🗒️
---
Original content by me, @mattsanthonyit
---
Please important note▶️, order than any stated link in my post otherwise every other photographs used in my posts are originally taken and owned by me @mattsanthonyit, if you like them and wish to use any of my images please contact me privately. Thanks🔛.
---
🗓️Date Capture: 4/2/2020. 📸Medium capture: Infinix Note5 Smartphone. 🌍Location: Ilorin.Kwara State. Nigeria. 🕰️Time: 3:11pm ⚡Posted with: steempress.org
---
If you actually like what you see😃😄😉,watch📷📺📸 and read📖📋 I would equally be grateful for an upvote♥️⚡ a very cool comment under my comment box or a resteem 🌀😏 for everyone to see ... and perhaps maybe you would like to follow me for more of my Post to show on your own feeds. Don't miss any of my Post.🔝. Special thanks to all who put big smiles on my face with Auto Upvote for always being supportive to me 💞💯.
---
Thank you for visiting my blog.
---
You Can As Well Join Me On Other Social Platform.
Twitter:
Check out Matthew O. Akinlotan [steemit @mattsanthonyit ] (@mattsanthonyit): https://twitter.com/mattsanthonyit?s=09
---
Instagram:
https://instagram.com/officialoluwagb...
---
YouTube:
[https://m.youtube.com/channel/UCPBPk8al3dnLy5xAWnbWT1w
---
Facebook:
( https://mobile.facebook.com/akinlotan...)
---
Steemit:
---
⬇️⬇️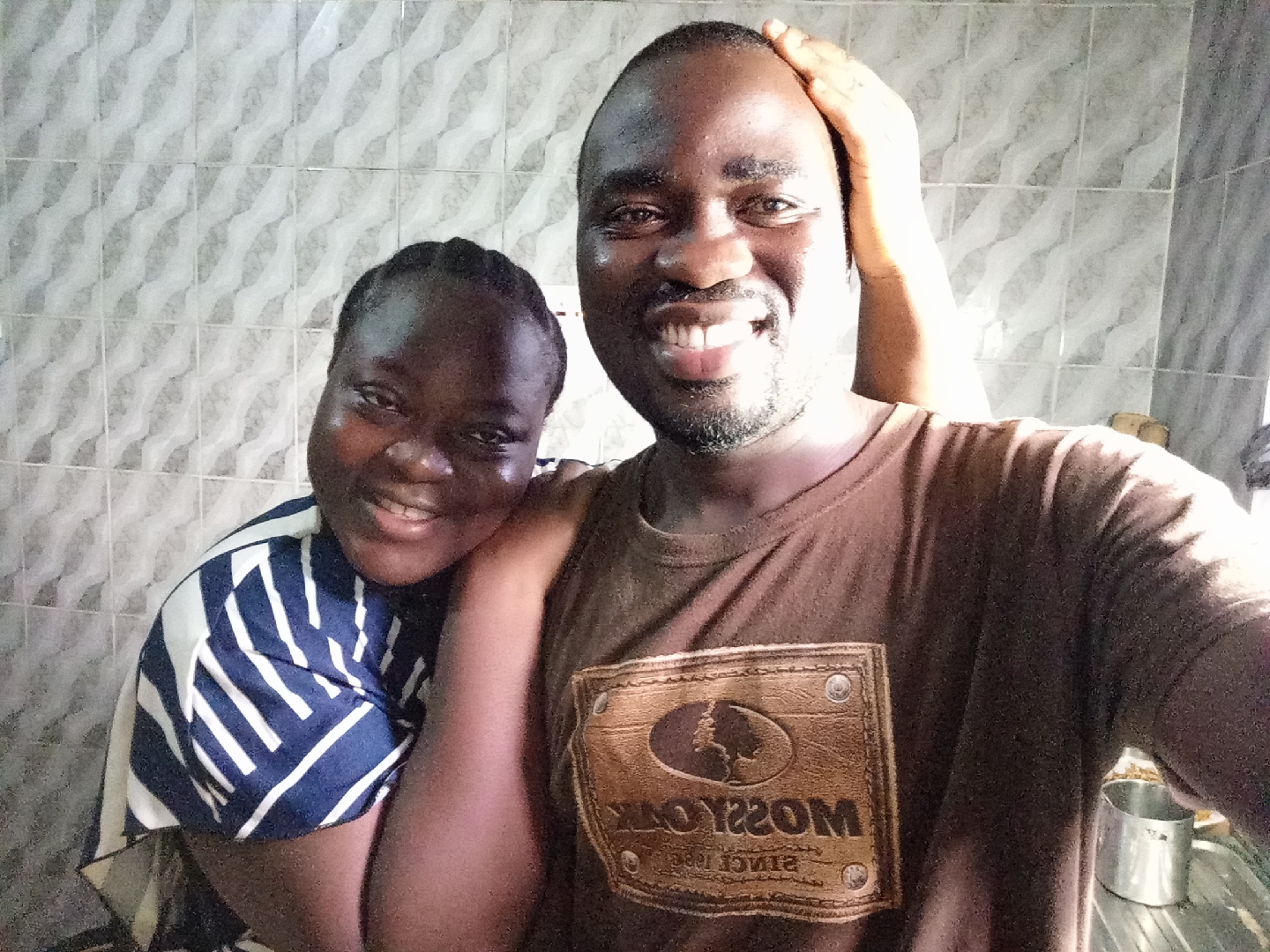 Matthew is a farmer and lover of steem. Steem has really helped my life to grow more healthier than I was, Steem testimony. I'm a Dad, husband and a hustler. Farmer who loves animals, he practice what he preaches . He is also a Photographer, Traveller , Mr Chef ( Loves Cooking) and above all, he is a blogger and a vlogger♣️♠️