Hello Everyone 💕 💞,
As part of the ongoing Contest sponsored by @blocktrades and most importantly contest initiative by @anomadsoul some days ago. I was just scrolling through the trending Post here on the Steemit blockchain and I saw this and I thought to myself I need to expand and explore more with my best 2019 post but which in terms of rewards I happened to get it down low. Not that I have it in mind to recollect all this but as it is, the blockchain is a wide range of motion of different aims and objectives to grow the development of individual scope of thought which is a great idea to improve people's intelligent and to bring more novice into the blockchain community as the @ocd is really working so hard to Curate more Original content with creativity and originality to better the blockchain as a whole.
I was once Preparing for this all year roundoff write up to show all my written Content as a brief description and update. Thanks to the initiative of @ocd team members in corporate with @blocktrades also.
To start with my 3 best post of the year 2019 but had received very low reward to me are
My 2019: The last Month Of The Year 2019 Showcase Weekend || My Best Posts Of The 2019
No 1.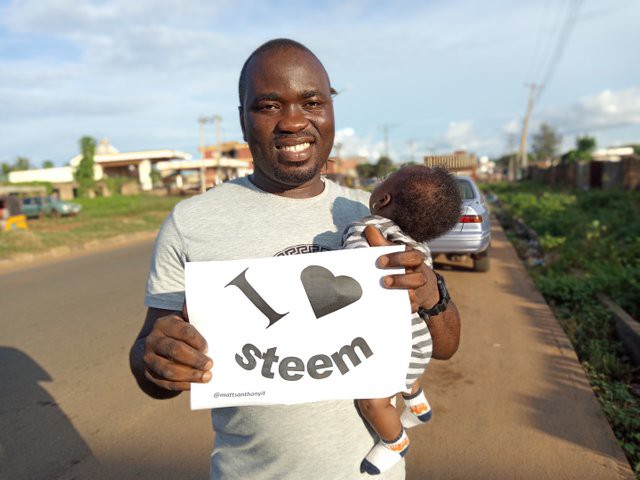 Here in this post I talked more exclusive on Promo-steem in my local neighborhood and the use of handbills for notification for ongoing walking people. And also my own observations when I tried my best to Onboard some friends on Twitter and on Facebook. It is difficult because when it comes to Curation sometimes it comes out so low and discouraging. I have some few female friends who are also steemians but due to the fact that the rewards is not encouraging them had to left until they see that the blockchain is coming up more gradually and getting more other exclusive curation pattern , skills and method to promote other newbies or even old steemians as well. I further explained to them that just joining the blockchain is not all we want but to stay and make Positive impact and changes and also yet I told them some few main points to hold as a new steemian or old.
No 2.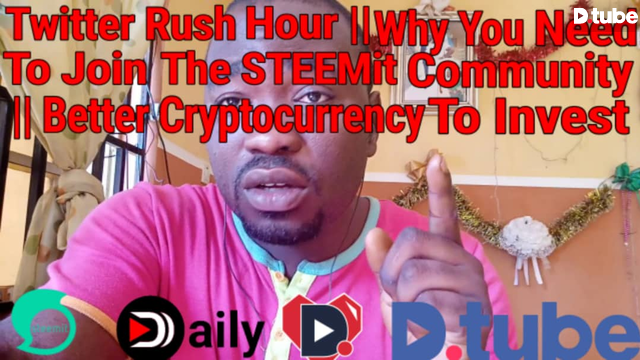 In my second link it is a Dtube video where I emphasized on why people needs to join the Steemit community. I explained more on the survival rate and mode on the platform that it is not the money issue but to actually impact knowledge into your audience mind and to get more involved in the blockchain activities. We have so many steemians who are called Whales who do not take part in any of the activities on the blockchain but always initiate post to get more rewards. It is unfair and a very bad idea.
No 3.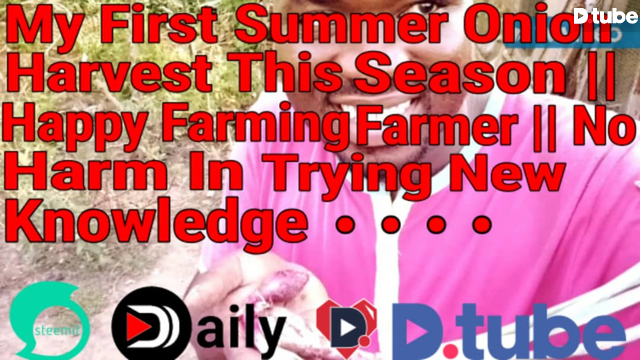 In my last link it also a video on Dtube where I explained more on onion farming, it is very rear for you to see anybody just going into onion Farming. To me it is not an easy task but when you have the basic idea and deep knowledge about what it entails it will be more easier but you need to take some things into consideration like the soil type, the region and location, the type of onion, the type of fertilizer application you need to use if the need arises, how often do you check on it as it grows, I tried to encourage more young people to go for farming because it has alot of benefits and advantage like self-employed, self-power, self-courageous and more .
Thanks to the sponsor of this great contest @blocktrades you are the best and I have also voted for you as my Steemit witness and I hope you guys will work more and better yourself in leading the steemians alright. Steemit is the Future and I believe things will definitely be changing into Positive crypto world by next year 2020.
Thanks For Stopping by And checking Out My Blog 📝📖🗒️
---
Merry Christmas and Happy New year in advance 🎄🎋🎊🎉
---
Original content by me, @mattsanthonyit
---
Please important note▶️, order than any stated link in my post otherwise every other photographs used in my posts are originally taken and owned by me @mattsanthonyit, if you like them and wish to use any of my images please contact me privately. Thanks🔛.
---
🗓️Date Capture: 26/12/2019. 📸Medium capture: Infinix Note5 Smartphone. 🌍Location: Ilorin.Kwara State. Nigeria. 🕰️Time: 10:09pm ⚡Posted with: steempress.com
---
If you actually like what you see😃😄😉,watch📷📺📸 and read📖📋 I would equally be grateful for an upvote♥️⚡ a very cool comment under my comment box or a resteem 🌀😏 for everyone to see ... and perhaps maybe you would like to follow me for more of my Post to show on your own feeds. Don't miss any of my Post.🔝
---
Thank you for visiting my blog.
---
You Can As Well Join Me On Other Social Platform.
Twitter:
Check out Matthew O. Akinlotan [steemit @mattsanthonyit ] (@mattsanthonyit): https://twitter.com/mattsanthonyit?s=09
---
Instagram:
https://instagram.com/officialoluwagb...
---
YouTube:
[https://m.youtube.com/channel/UCPBPk8al3dnLy5xAWnbWT1w
---
Facebook:
( https://mobile.facebook.com/akinlotan...)
---
Steemit:
---
⬇️⬇️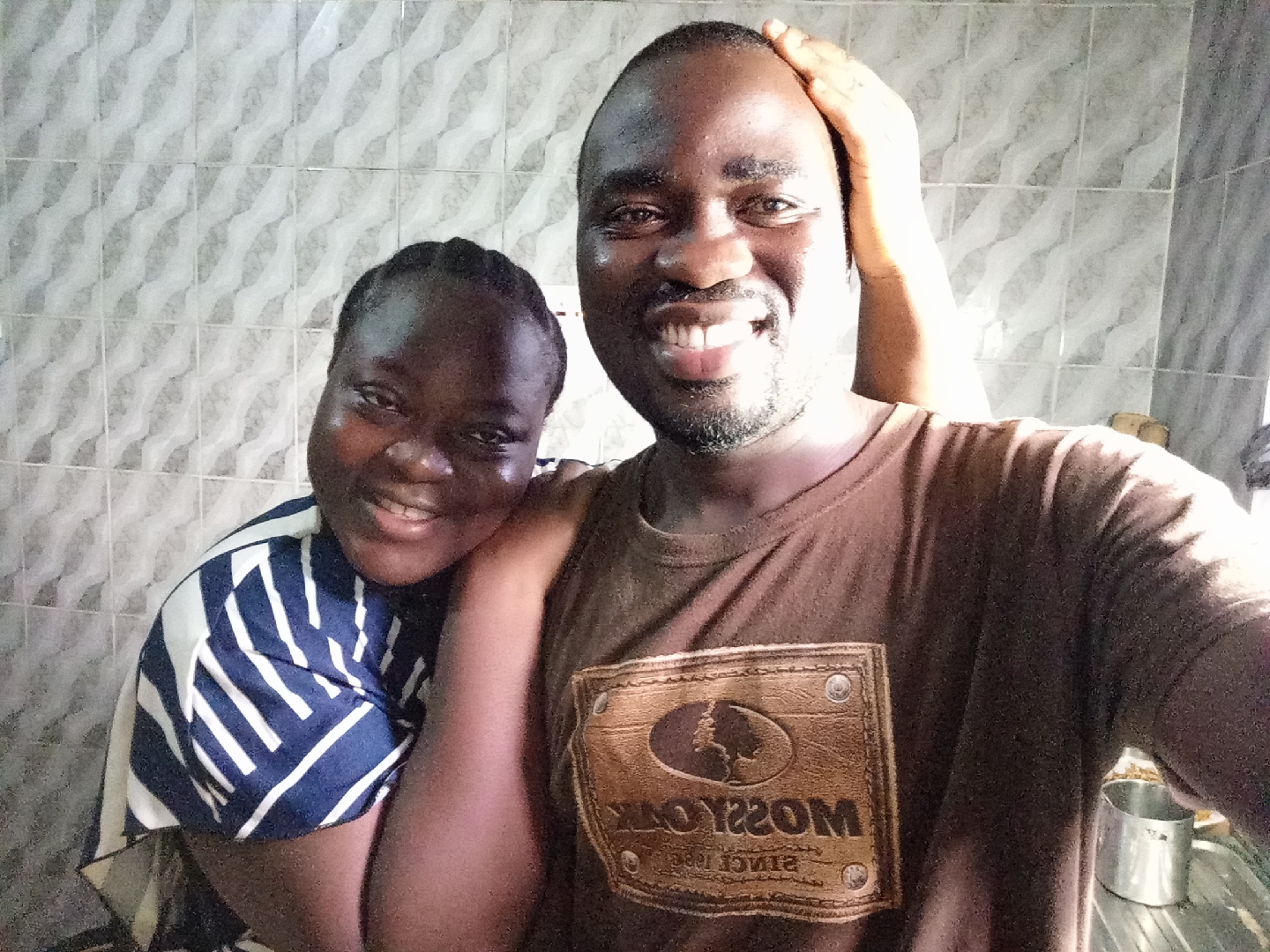 Matthew is a farmer and lover of steem. Steem has really helped my life to grow more healthier than I was, Steem testimony. I'm a Dad, husband and a hustler. Farmer who loves animals, he practice what he preaches . He is also a Photographer, Traveller , Mr Chef ( Loves Cooking) and above all, he is a blogger and a vlogger♣️♠️