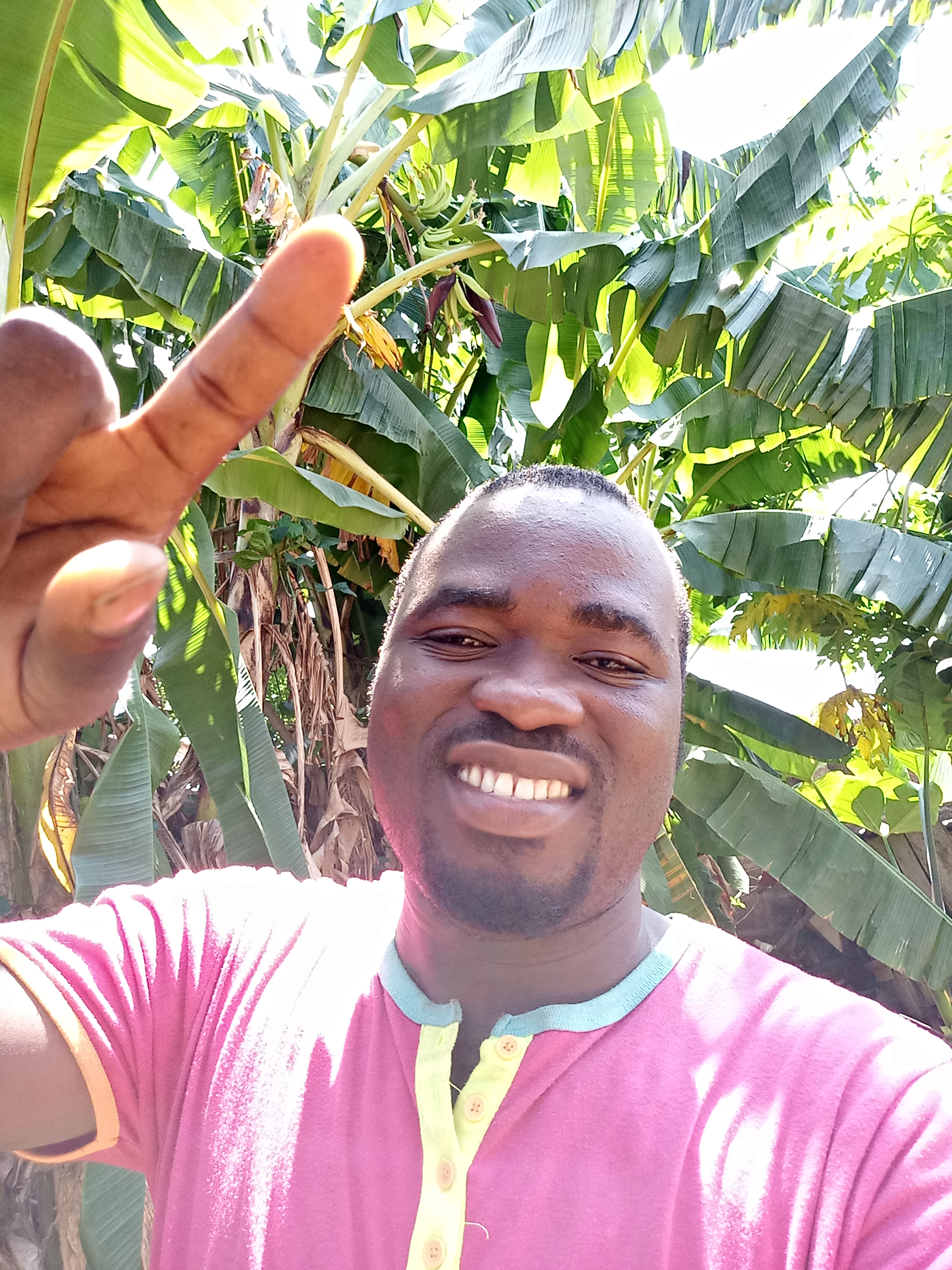 Hello Everyone 💕💞,
It is a lovely farm experience so far so good with the help of the new STEEM initiative I was able to grap so many things which I will showcase them now and now. These are some of the reasons why you need to explore more in knowledge and information wise. Giving your best to the blockchain activities really makes alot of differences which will help on developing yourself and even your family members as well.
When I joined Steemit community I tried my best to locate and find myself some true Agricultural communities who can really stand and I can work with them to improve my skills, knowledge and experiences so far. So, I met the @naturalmedicine, the @ecotrain. Guess what? I further searched for more when I noticed that there are still more informative Community and great in skills to help mine as well. I found @innerblocks and more helpful through the discord channel link.
Yes, I love farming and I will say it over and over again because *FARMING# is LIFE, just like how STEEM is the Future. I made a great success last year on Plantain farming which gave me more encouragement to go and grow more if I have more land space. What I learnt from Plantain farming is that it spreads so fast and real quick. Within a Winkle of an eye say 3-4 months, it will sprouts out young ones which massive force. Just like this. Some of my Plantain trees grew so well with more green leaves.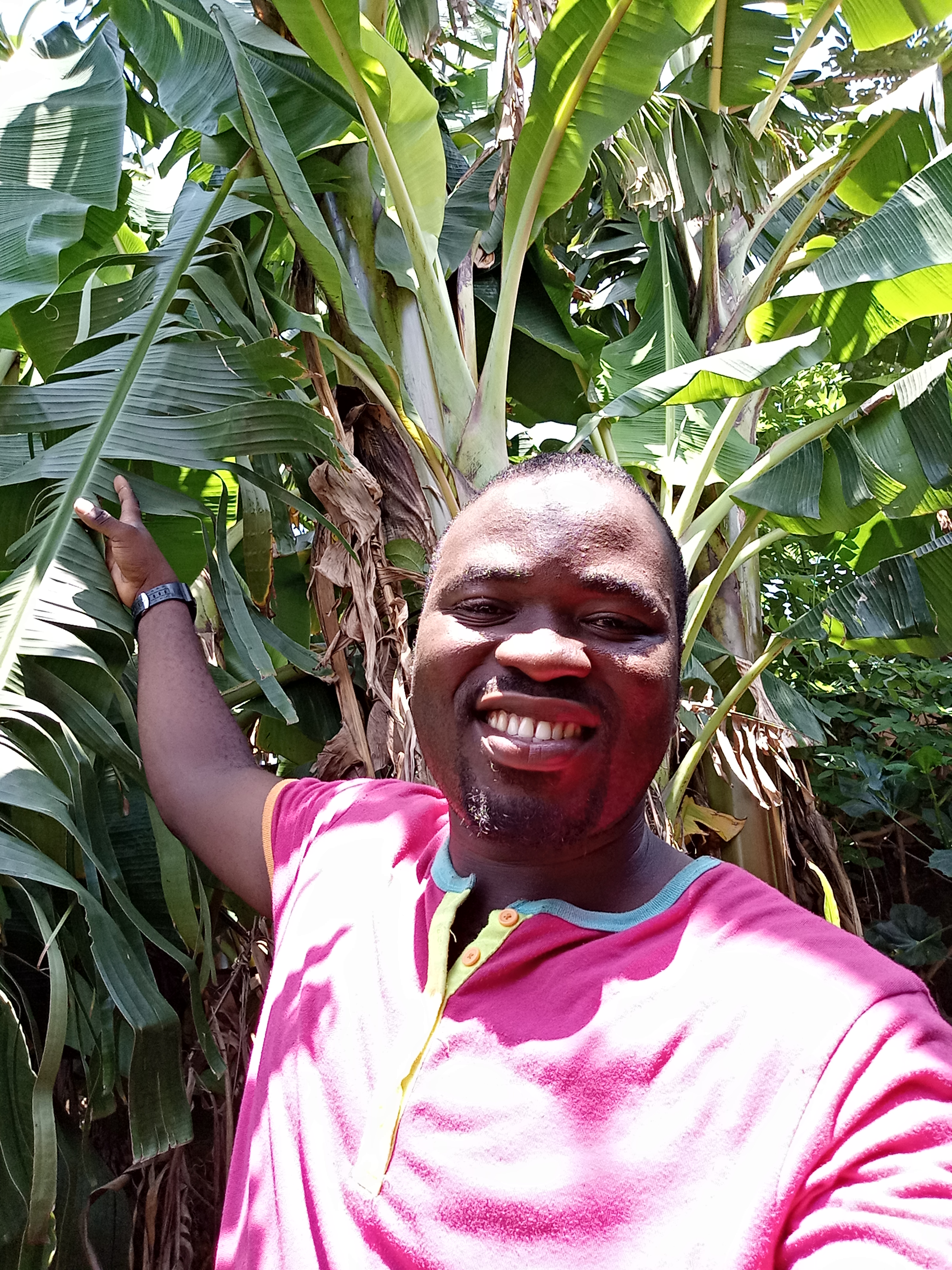 ---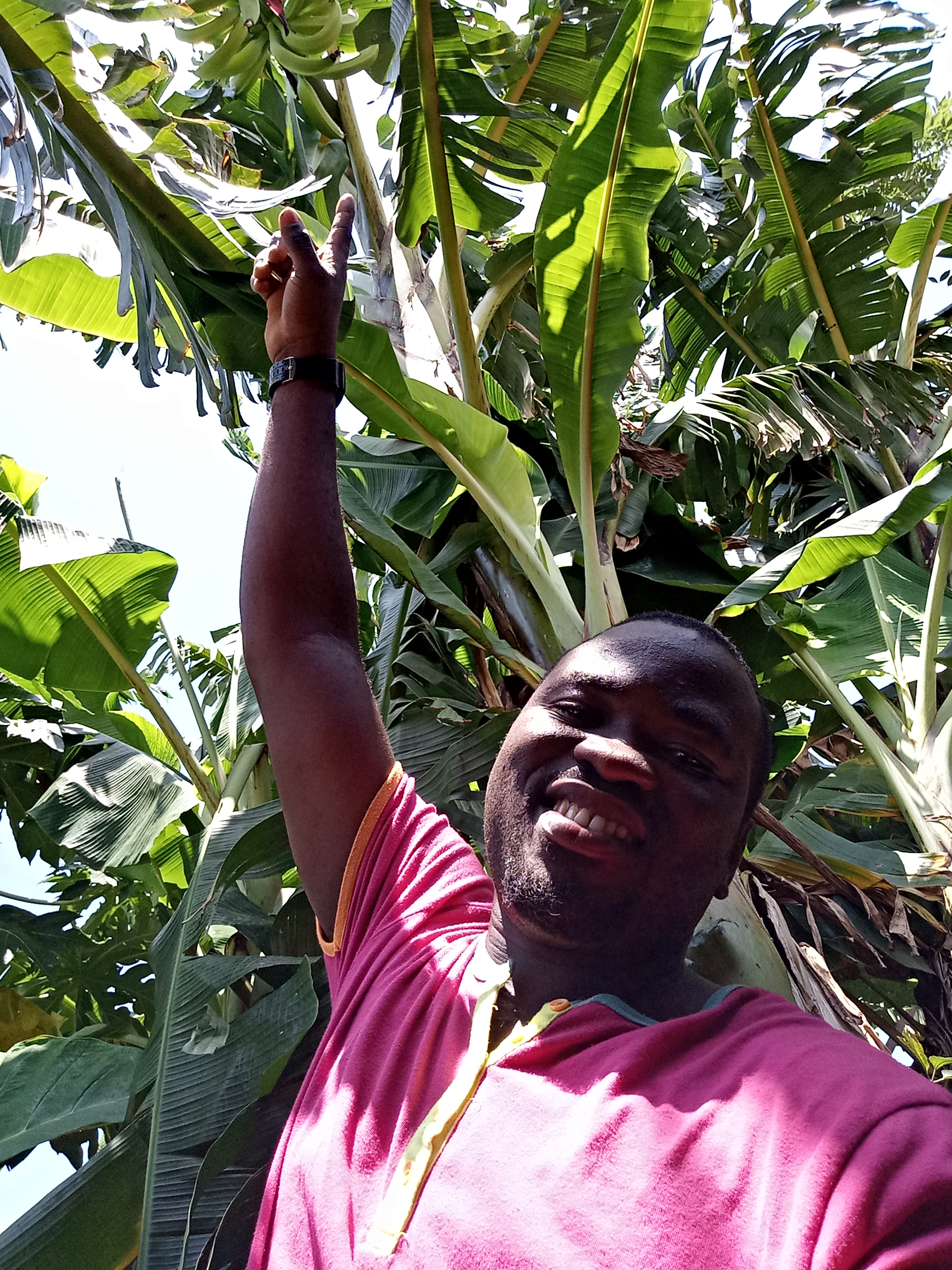 ---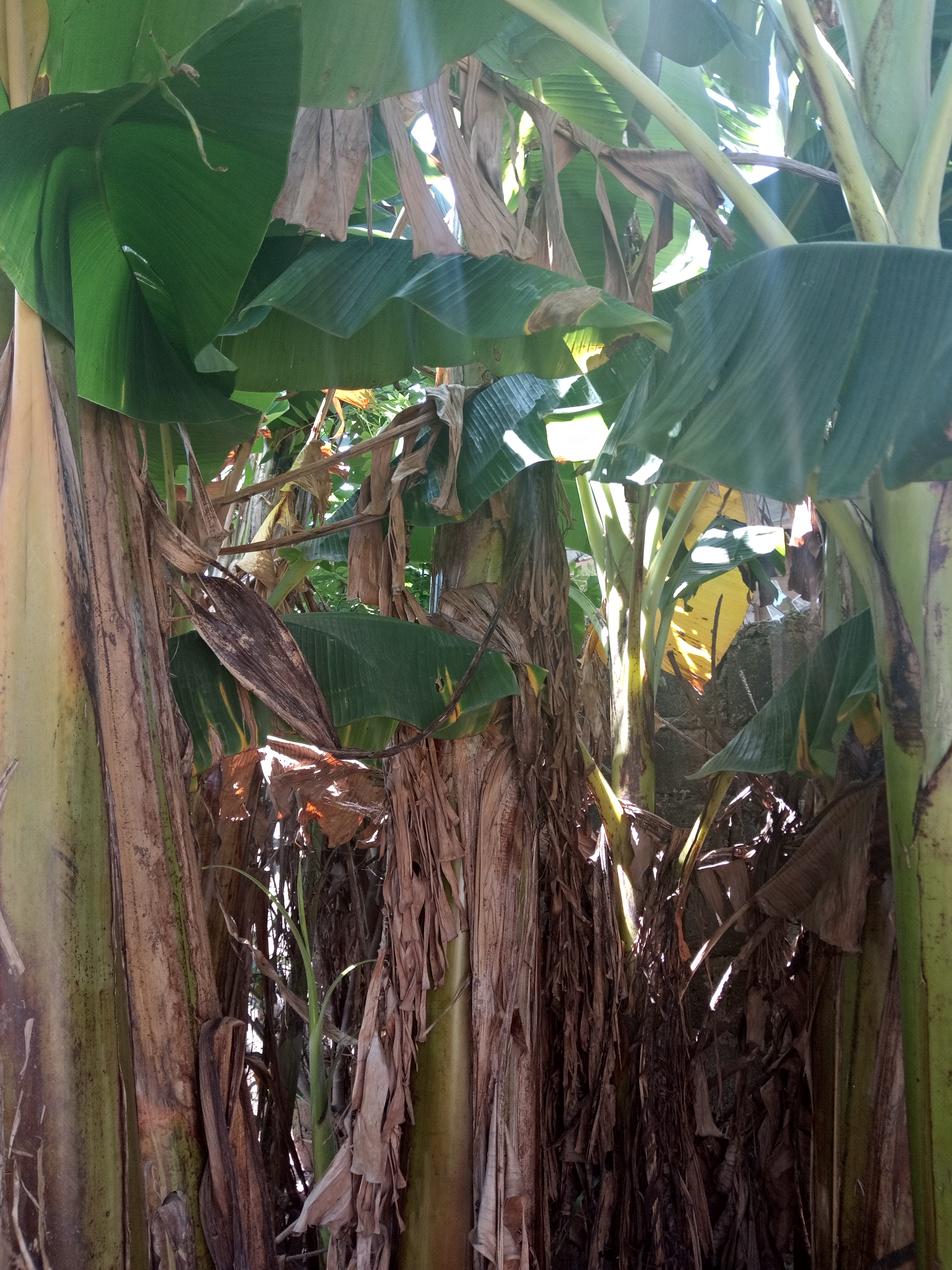 ---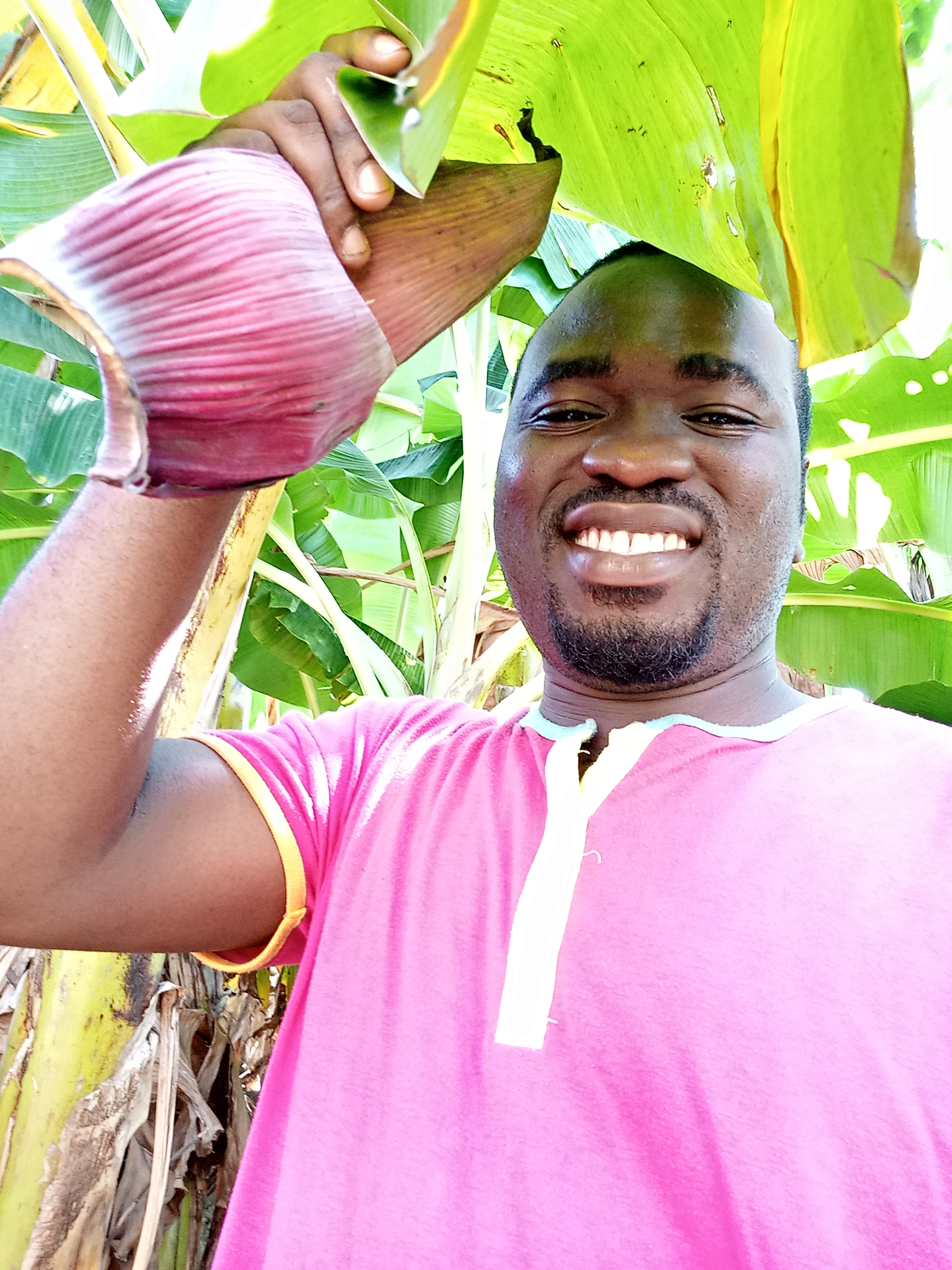 ---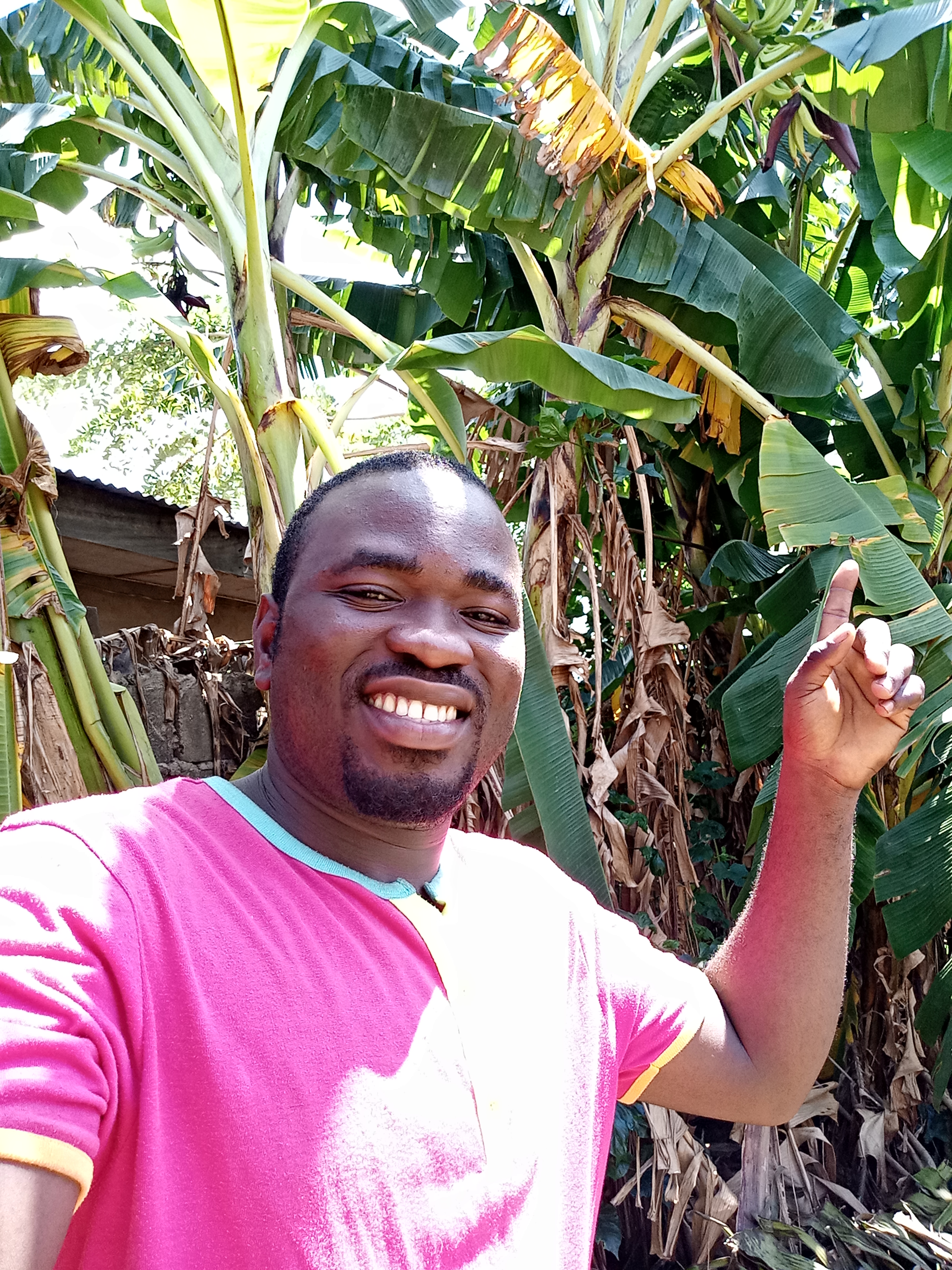 As for my own Plantain trees , they start to bring out fruits and flowers at the age of 8 months. Although they are not hybrid seeds. What I mean by seed is this.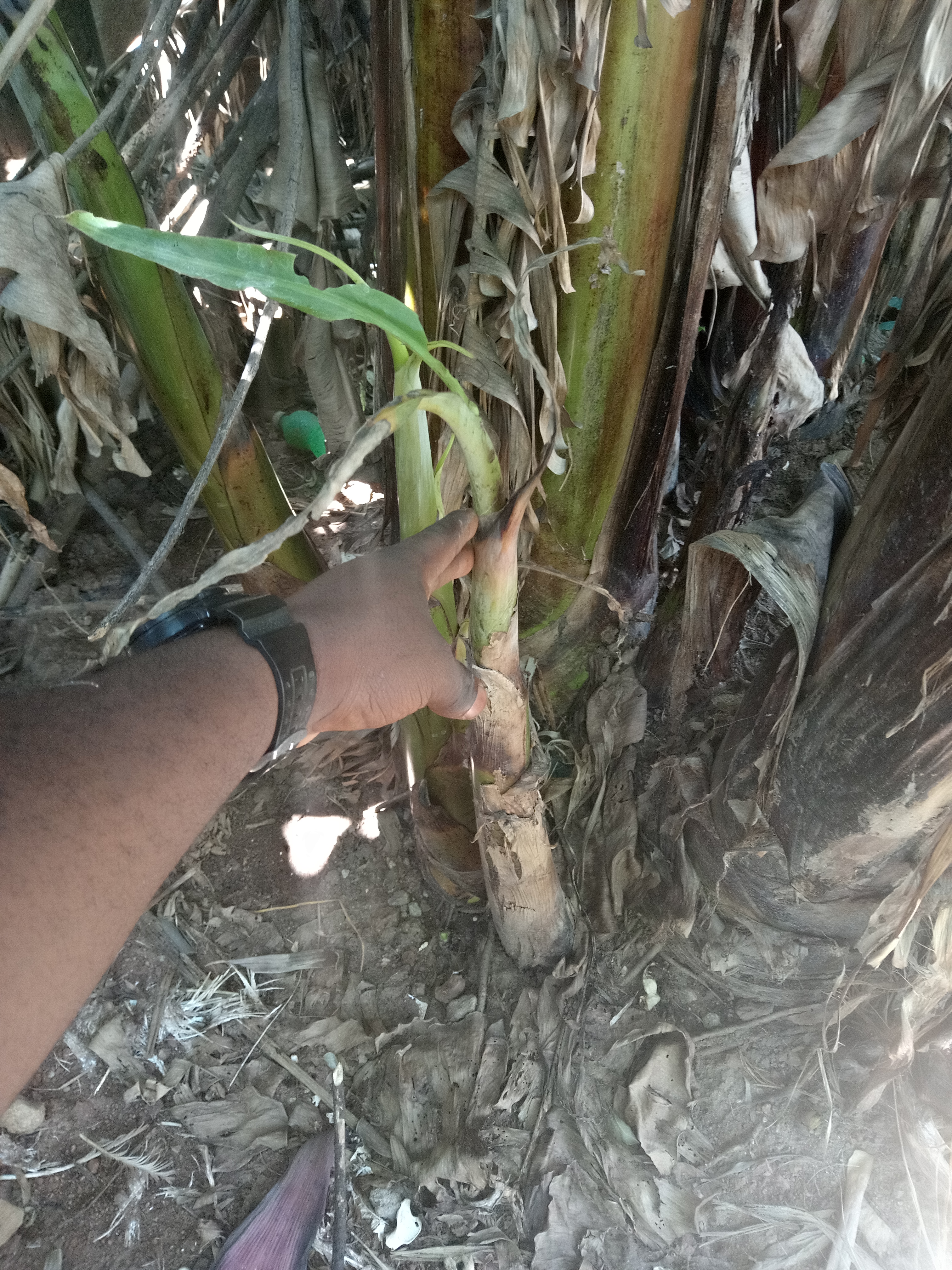 ---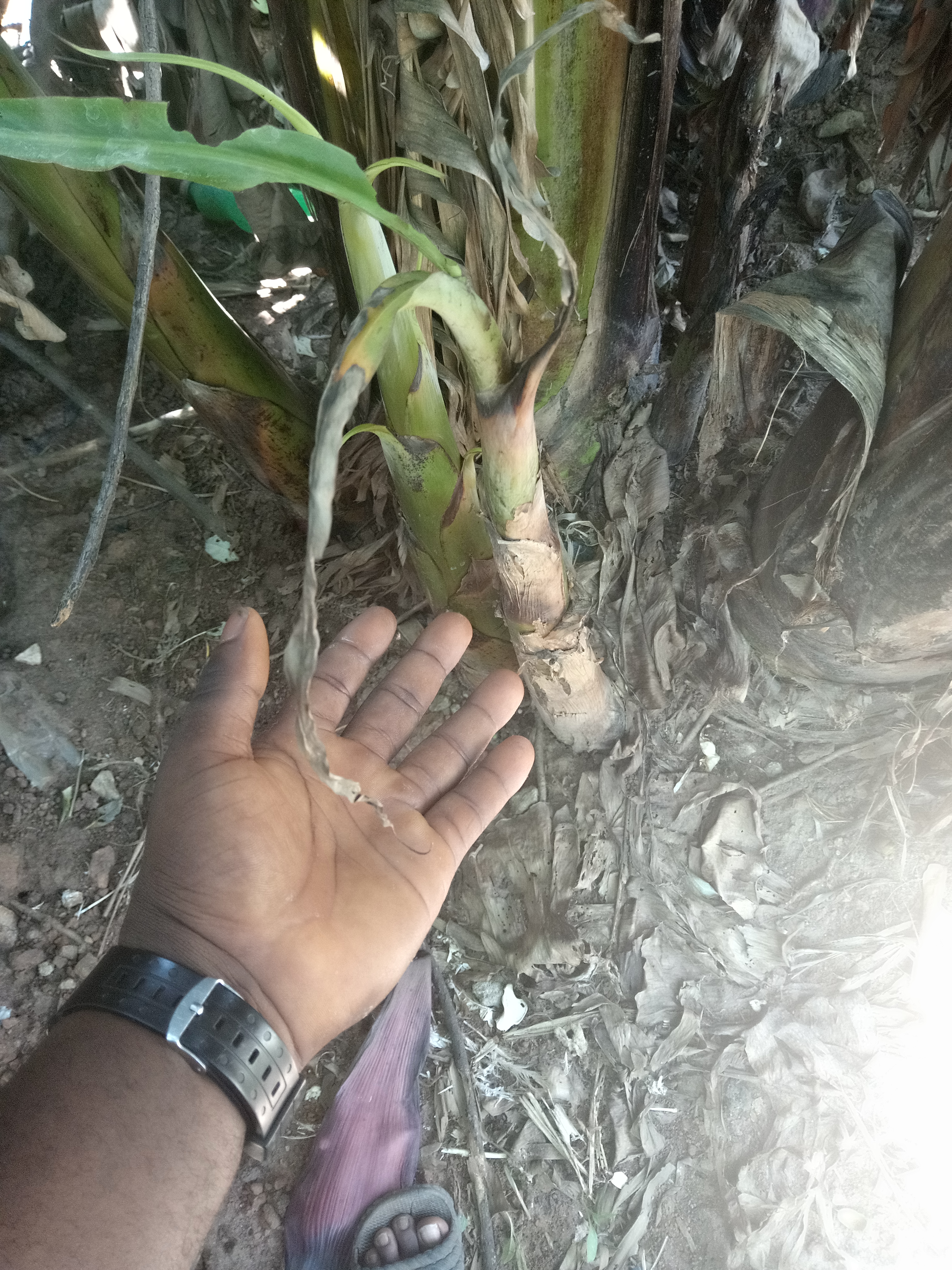 This is what I refer to as seed. Yes, you can call it seed or Plantain sucker. For me, I prefer seed. So I planted them as Young as they are and I kept on wetting it for several months and it yielded well.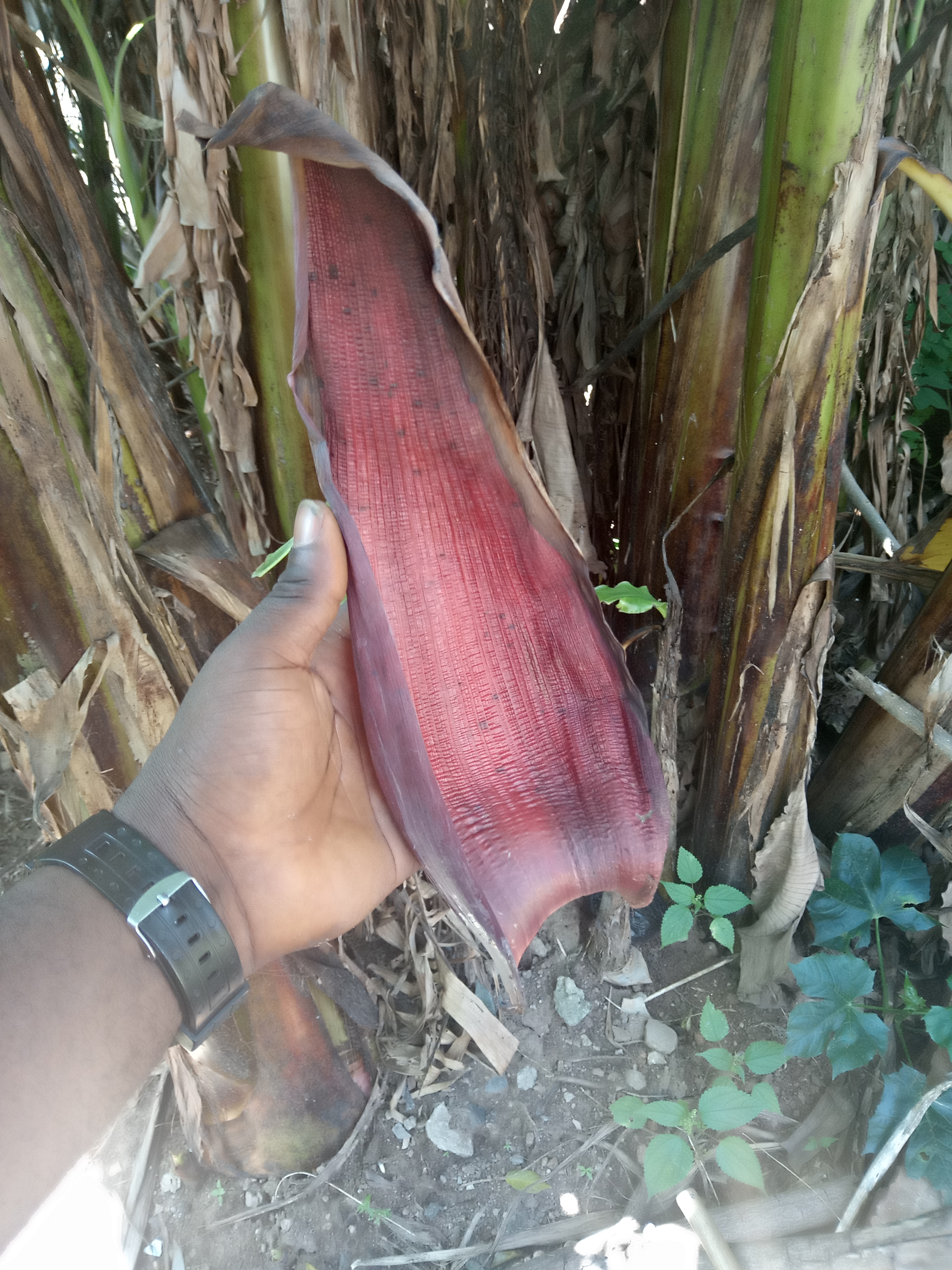 This is one of the flower cover which embroidered the fruit for more than 3weeks before it actually dropped down itself. It is very safe to practice Agriculture. But sometimes it may be too stressful for the lazy man.
---
Thanks For Stopping by And checking Out My Blog 📝📖🗒️
---
Happy New year To Everyone Throughout The World ❣️🎄🎋🎊🎉
---
Original content by me, @mattsanthonyit
---
Please important note▶️, order than any stated link in my post otherwise every other photographs used in my posts are originally taken and owned by me @mattsanthonyit, if you like them and wish to use any of my images please contact me privately. Thanks🔛.
---
🗓️Date Capture: 2/1/2020 📸Medium capture: Infinix Note5 Smartphone. 🌍Location: Ilorin.Kwara State. Nigeria. 🕰️Time: 8:00pm ⚡Posted with: steempress.org
---
If you actually like what you see😃😄😉,watch📷📺📸 and read📖📋 I would equally be grateful for an upvote♥️⚡ a very cool comment under my comment box or a resteem 🌀😏 for everyone to see ... and perhaps maybe you would like to follow me for more of my Post to show on your own feeds. Don't miss any of my Post.🔝
---
Thank you for visiting my blog.
---
You Can As Well Join Me On Other Social Platform.
Twitter:
Check out Matthew O. Akinlotan [steemit @mattsanthonyit ] (@mattsanthonyit): https://twitter.com/mattsanthonyit?s=09
---
Instagram:
https://instagram.com/officialoluwagb...
---
YouTube:
[https://m.youtube.com/channel/UCPBPk8al3dnLy5xAWnbWT1w
---
Facebook:
( https://mobile.facebook.com/akinlotan...)
---
Steemit:
---
⬇️⬇️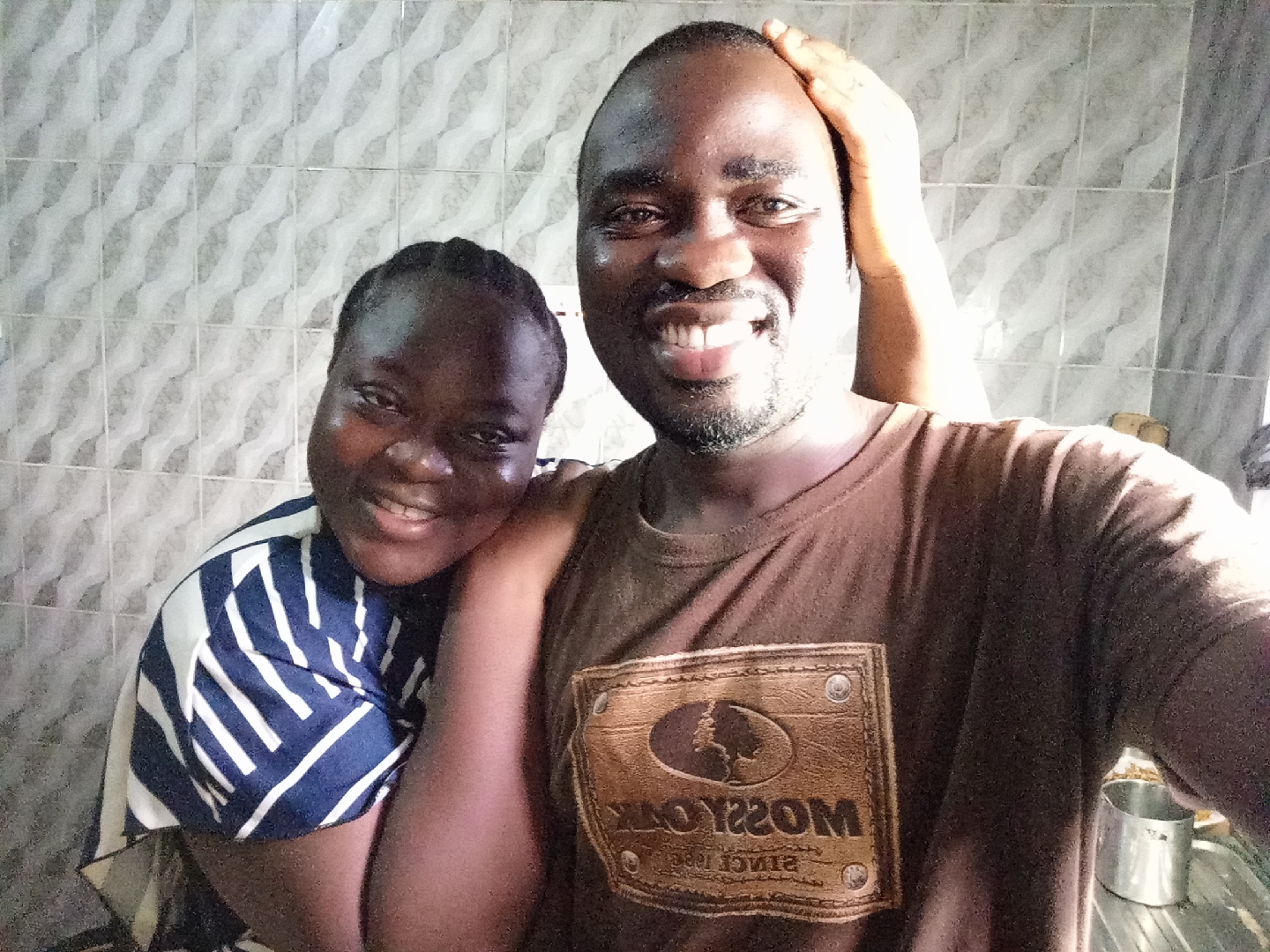 Matthew is a farmer and lover of steem. Steem has really helped my life to grow more healthier than I was, Steem testimony. I'm a Dad, husband and a hustler. Farmer who loves animals, he practice what he preaches . He is also a Photographer, Traveller , Mr Chef ( Loves Cooking) and above all, he is a blogger and a vlogger♣️♠️